Guys, we get it. Just when we've settled into dates two, three, and four with you, we start in with the questions: Are you seeing anyone else? Have you ever had a one-night stand? Did you think our waitress tonight was attractive? And we get that when in doubt (or when your restaurant booth suddenly turns into an interrogation room), you may think it's better to tell a woman what you think she wants to hear. But hear this: lying won't save you! (Most) women really do want the truth -- and we'll really be pissed if we catch you dodging it. Especially early on in a relationship, direct questions met with direct answers won't start a fight. We promise. Which direct answers are those, you ask? Here are five seemingly sticky scenarios where you really don't need to lie:
You're seeing other people
Dating around is totally fair and expected before two people make a commitment. If you come out all monogamous too soon, she may worry that you're taking things too seriously. Women don't need a play-by-play of other outings; but don't be shady and say you aren't going on other dates if you are. If we find out later that you were seeing someone else, get ready for the real nagging. If you're lying about seeing other people, what else could you be lying about?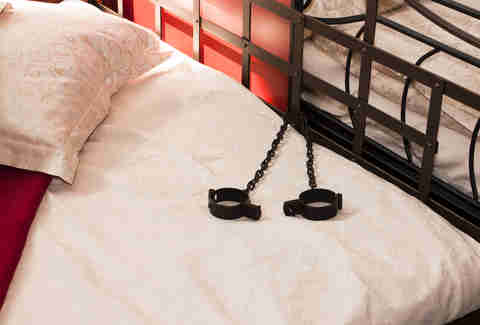 There's something you don't want to do in bed
Everyone has his own preferences in bed. Maybe a threesome is your ultimate squad goal. Maybe she wants you to walk her like a dog. It's rare for two people's tastes to be 100% in sync and we've all got our limits. So it's OK if there's something you won't do. Just be upfront and tell her at the right time, not after she's already wearing a whipped-cream bikini. Just find a way to casually rebuff her idea when the topic comes up so you don't accidentally lead her on.
 
You've had a one-night stand before
A woman looking for a relationship may be skeptical of players, but that doesn't mean she expects a single guy to be chaste 24/7. Not all women will judge a man for having a one-night stand... especially because she could be out having fun herself. Plus, it makes things weird and hypocritical if your girl has had a one night stand and you say you haven't. Don't miss an opportunity to bond over weird morning-after stories by pretending you're someone you're not.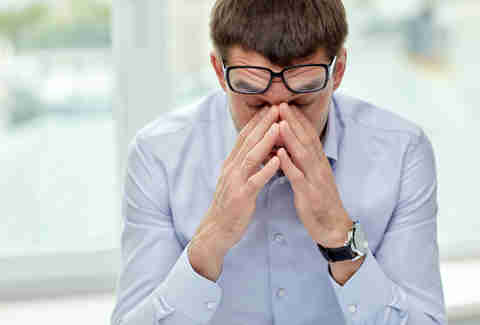 You're too tired to talk
Yes, we are often the chattier sex -- and we're not shy about sharing every second of our day with you. But we're also not trying to torture you. So on those nights you don't feel like going over every detail of our best friend's most recent breakup, just tell us you need to crash. We appreciate the effort, but staying up isn't worth it if you're going to say "what?" after every other sentence.
 
You're attracted to other women
We recognize a beautiful woman when we see one; it's how we find style inspiration. If a hot girl walks into a room, it's more surprising when a guy doesn't notice her. We're not blind and we know you're not either. You don't have to play dead, just be cool about it. Every woman wants her boyfriend to think she's sexy, but we also know Emily Ratajkowski isn't ugly. Just don't ever make the mistake of checking out our friends or family members.
Sound easy enough? Despite anything Drake has to say, women are realistic. We're swimming through the same crazy dating cesspool you are! So if something sounds suspicious, trust me: we'll know. So just take a breath, be honest and spare everyone some stress.
Sign up here for our daily Thrillist email, and get your fix of the best in food/drink/fun.
Aimée La Fountain is a wordsmith who's here to be your wing-woman, like a power-blonde version of Eric Murphy. Go follow her on Twitter: @aimeelafountain.