Things that make you sexier to women: dancing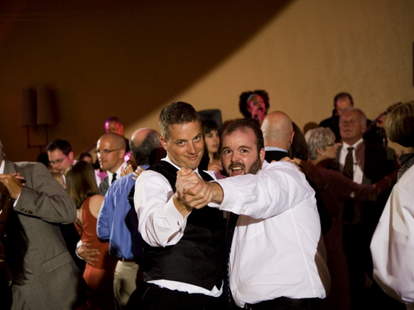 Photo Courtesy of Cohn Frankel Photography
Your sex appeal level's definitely not static, and dancing's a good way to up your stock. You don't have to go to cotillion to properly impress us, but here's why it's worth knowing how to shake it:
Showcasing those skills requires confidence. But learning them required humility. Also, it required you to do something adorable, like practice with your mom, or stop and rewind one of those dance battle shows. Whatever your method, much respect for shelving your pride and sticking it out.
Women appreciate that you know how to move your body for something other than sports. And guys who have the finesse and extremity-awareness necessary for things other than dribbling a ball make us want to let you lead.
And because we know you're doing it just to try and make us happy -- and not at all because you're actually a bad guy that just chose dancing over being a "jerk" to win us over, or because your sister bullied you into being her partner.
Or because you actually love to go dancing.
No matter your reasons for dancing, you can appreciate this (so long as it's not happening to you):