Why It's Better Dating Guys With Small Penises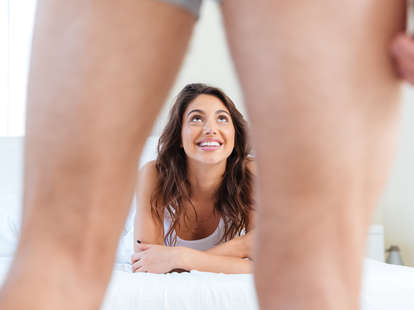 We all know the phrase, "Don't judge a book by its cover." What many of us don't know, however, is that the quote also applies to something else... something you might not expect. It goes something like this, "Don't judge a dick by its size."
Many of us go about our days believing it's best to live large, that bigger is better, and one ought to go big or go home. Well, I'm here to tell you that doesn't always have to be the case. Big things really DO come in small packages.
Don't discredit all the small guys out there! What they're lacking in length or width, they sure as hell are making up for in many other departments.
Small packages are great for anal
"I'm way more excited to do anal when I'm aware that the guy I'm with has a smaller cock. When a guy has a big dick, I feel way more intimidated when it comes to that particular door. I think, 'Oh boy, that's going to hurt,' and ultimately chicken out. When I'm turned on by a guy with a small cock, however, I'm like, 'Hey, switch holes!'" -- Alexis, 26, graphic designer
"A small penis can be very pleasurable for anal. It's not as painful and still does the trick." -- Celeste, 26, real estate broker
Small guys are more creative in bed
"I dated a guy who had a pretty small dick. But the sex was not bad at all, and I got off every time. Whenever we had sex, he was trying something different. He was really into toys, using things like a vibrating tongue ring or using my vibrator when he went down on me. When we did foreplay, we also would sometimes use props. Handcuffs, blindfolds, and ice. A couple times we did anal plugs too -- and a cock ring." -- Samantha, 28, physical therapist
"The best sex I ever had was with a man who had a very small penis. There was no toy he wouldn't try, no position he wouldn't do, no surface he wouldn't screw on. I never had more, better, or such exciting sex with another man, ever." -- Lindsay, 34, editor
"This may not always be true, but in my experience, I feel like the guys I've been with that have smaller dicks are better with their fingers and mouth. Some guys with big dicks just rely on that, but you've gotta have an expanded skill set!" -- Abby, 26, reiki specialist
You become a blow-job expert
"It's easy to give head in the sense that it doesn't give you lockjaw." -- Clare, 27, account manager
"It makes foreplay much easier. It's like I want to go head crazy because it's so easy-peasy. I'll also never gag, which is for sure a plus." -- Alexis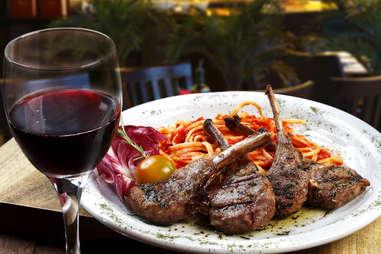 Smaller guys aim to please
"The guys I've been with that had small dicks were really gentleman-like. They were super into me and all about the wine-and-dines. Maybe they were just trying to win me over with their personality and charm before I got a taste of their performance in the bedroom, but nonetheless, they treated me very well and respected me." -- Annabell, 28, account manager
"They are more caring because they know it's hard to get some." -- Callie, 25, HR generalist
"I feel like guys with small dicks know they have a small dick so they are more willing to go down on you and/or finger you all the time." -- Sarah, 29, bartender
"Every time we hooked up, he put my needs first to compensate. He was very giving in that department." -- Kacey, 25, project manager
"They work a little harder, because the guy feels he has something to prove." -- Abby
It's a virgin's wet dream come true
"The first guy I ever slept with was small so it wasn't bad at all. I thought, 'What's the big fuss about the first time?' Then the next guy I slept with had a monster cock, and I didn't even make it 10 seconds I was crying so much... As a small girl, I've had a lot of unpleasant experiences with bigger dudes. So, with smaller guys it's nice because sometimes you just wanna have them slam it in you. If they're big, though, that's an impossibility for me." -- Abby
"When I was really inexperienced, I was always thrilled when I discovered a guy had a small penis. It meant I'd be better at manually and orally pleasing him, and gave me confidence." -- Brandy, 30, bartender
Sometimes, no one wins
"Guys suck no matter what their dick size." -- Margot, 27, coffee shop owner
Sign up here for our daily Thrillist email, and get your fix of the best in food/drink/fun.
Amanda is a Thrillist contributor and admits she has not been with someone with a small dick. She was born and raised in St. Louis, attended Indiana University, and gets her zen on through meditation and mindfulness.