I Went Inside The Weird World Of The Dating App for Disney Freaks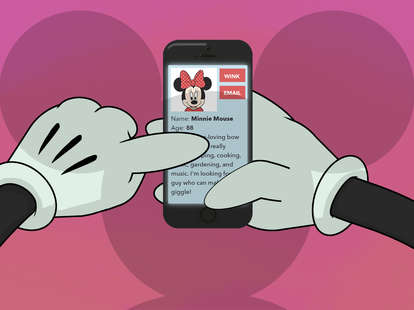 Jason Hoffman/Thrillist
Jason Hoffman/Thrillist
Does your dream date involve sharing a bowl of spaghetti that ends in an accidental kiss? Can you spell "hakuna matata" without Googling it first? If so, you may be in luck, in the form of MouseMingle.com: the dating site for Disney fans. So what happens when a Minnie logs on to find her Mickey? I signed up to find out.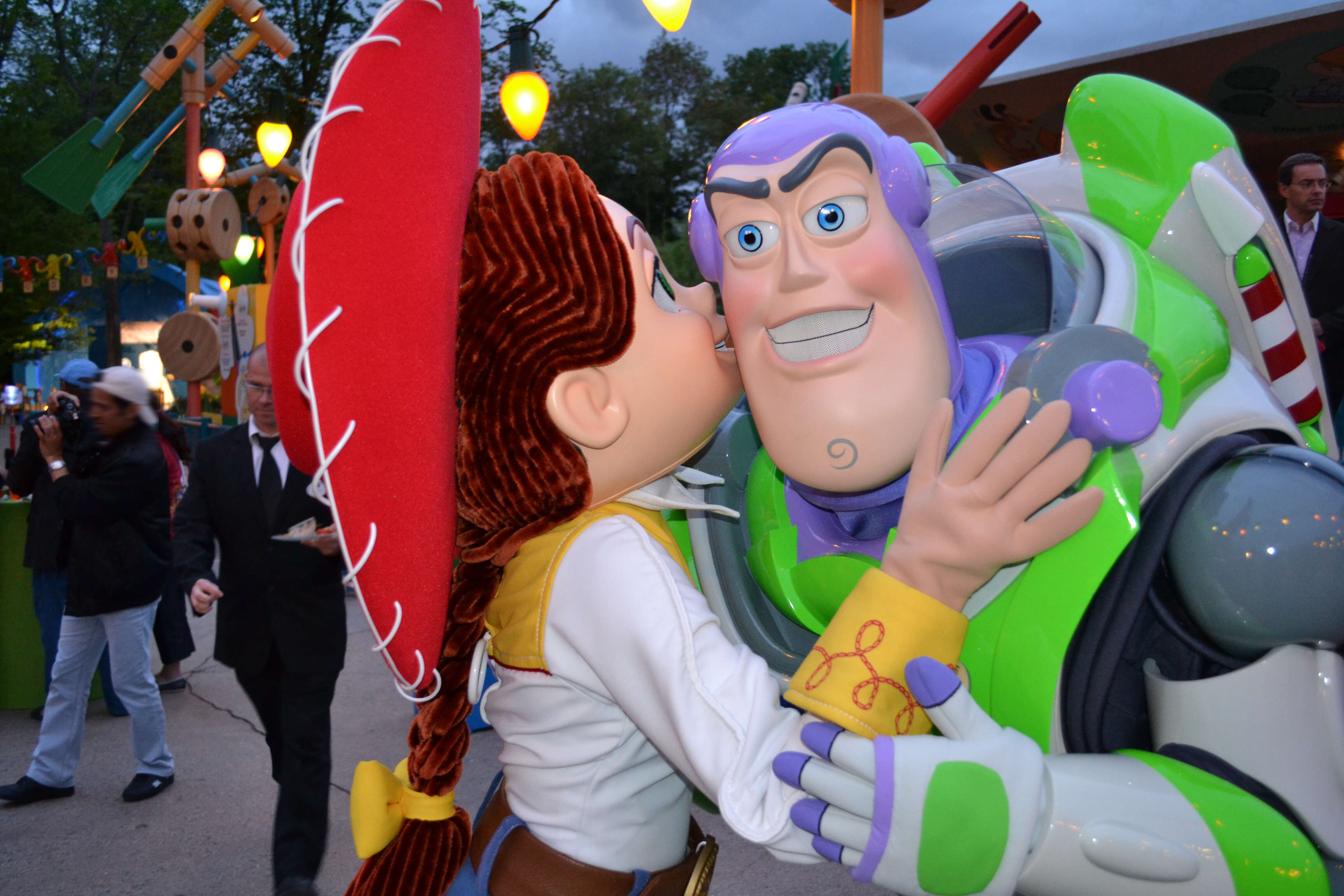 101 Dal -- er, questions
Unlike swipe-style apps, Mouse Mingle takes a page out of the OkCupid playbook and prompts you to answer an obscenely long questionnaire to pair you with compatible "matches" to whom you can reach out at your own discretion. So despite its off-beat theme, Mouse Mingle functions a lot more like a traditional dating site. And while you don't have to answer all the questions to start matching, you do have to account for the usual basics, including your age, what you're looking for, and some less usual information... like which Disney park is closest to you.
To be fair, I've had guys ask me weirder questions on Tinder.
The rest of of the questions are along the lines of the fan-type stuff you might expect: favorite Disney movies (Peter Pan and Alice in Wonderland, if you're interested), favorite Disney songs, favorite Pixar movie, etc. And in the spirit of investigative journalism, I answered them all.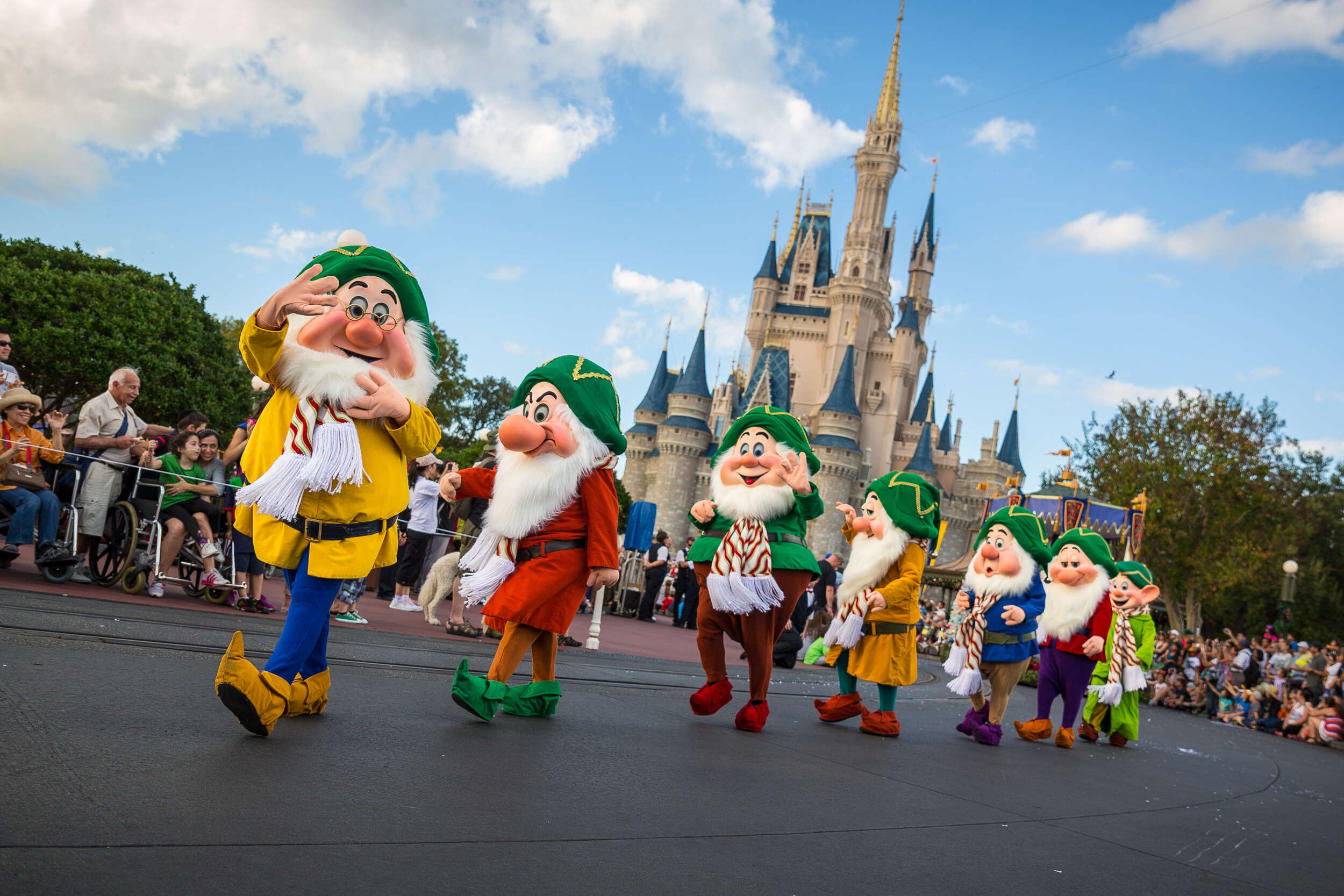 Quite the cast of characters
Initially, I had uploaded a photo of Belle from Beauty and the Beast as my profile picture, but I realized that if I was going to score a date, I'd have to keep it real. So I went through some of my suggested matches' pics to see what played well with Disney fans. Almost inevitably, every guy had one or, more often than not, multiple pictures at a theme park. And if they were over 25, I couldn't help but find that more than mildly disconcerting. Considering I haven't been to Disneyland (unironically) since I was 8, I had to settle on a picture of just my face.
Apparently, that was enough. Mouse Mingle doesn't require a mutual liking for someone to initiate a conversation, so I got lots of messages from a bunch of different guys. Most of them were perfectly nice and asked me non-sexual questions: honestly, a refreshing change of pace from other online dating experiences I've had. Many were aspiring entertainers of some kind. There were definitely a few odd balls lacking in social skills in the mix, like this message I got from a young man in Indiana: "If you are not interested be mature enough to say, 'not interested.' And if you can do me a favor will you please tell me why and what i can do to improve."
I was already on assignment, so that seemed like a little too much work.

Here's winking at you, kid
If you like to play it coy, Mouse Mingle allows you to "wink" at a potential match before you chat to gauge their interest. Think of it like a Facebook poke with all the same creepy connotations. Winking (and winking back) is free, but chatting will cost you. To engage in any sort of conversation, you have to upgrade your account to the tune of $12.55 per month or $120 per year. To get around that, many Mouse Minglers include an email address on their profiles.

Part of their world
I started chatting with a guy from Yonkers who makes balloon animals for a living. I realize that sounds like a job a sex offender would have, but being on deadline forced me to be less judgmental. I gave him my number (a burner, because I am as paranoid as I am committed to my craft) and we texted back and forth. He asked me if I watched Breaking Bad, which somehow, strangely led me to assume he was normal enough to meet in person.
He suggested we meet at Barcade, causing me a moment of panic as I considered I may have just stumbled upon a Disney-crazed lunatic AND a gamer. Thankfully, the location proved more a matter of convenience than anything else. I got there a little later than him, bought myself a glass of wine, and tried to remember all the details of my fictitious Disney fandom.
Surprisingly (and thankfully), our Disney-related conversation was mostly confined to him recounting his experience as a tram operator at Walt Disney World in Florida. These days, he's been trying to get into the acting game. We spent the better part of the date talking about him and his career. So I guess you could say that ultimately, the experience wasn't much different than any other bad date in New York City.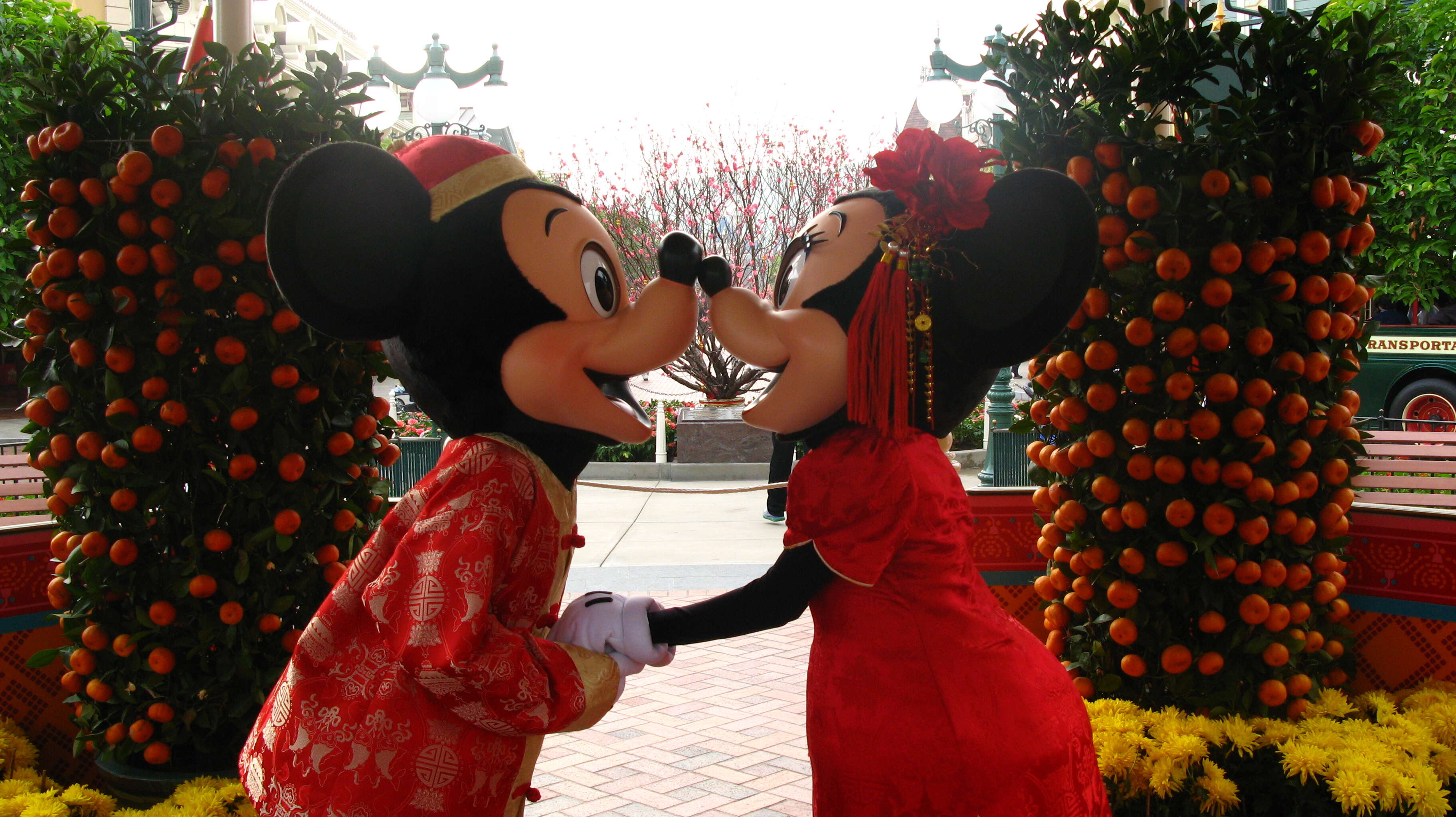 Happily ever after?
Well, considering I'm alive and intact, I'd say I got my fairytale ending. And contrary to what I expected, my date was -- by New York City standards -- normal. But unless you're diehard for Disney, Mouse Mingle may be just be a little too creepy. The interface feels like something a Redditor made in their parent's basement, which doesn't help the site's cause. Even Disney fans may be wiser to consider using the annual chat fee on tickets to park IRL.
Sign up here for our daily Thrillist email, and get your fix of the best in food/drink/fun.
Julia Reiss is a writer and stand-up comedian whose mother is becoming increasingly worried by her assignments. For more on why Julia's mother's hair is greying, follow her on Twitter: @thereisspiece