Why Is Nobody Talking About Female Sexual Dysfunction?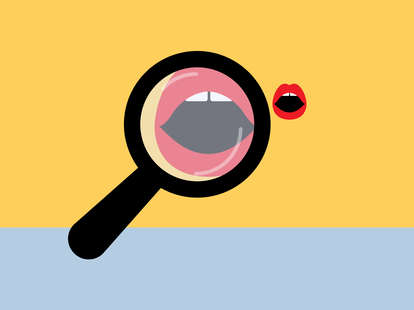 Female sexuality is a hot topic of discussion. We're making some progress towards recognizing and accepting the existence of the female sex drive and orgasm... slowly, but surely.
Despite the moves toward progress, women are still considered less sexual than men. As a highly sexual woman, I have no problem calling bullshit. But what if there is merit to this claim outside of what we think? What if it's not just women being "less into sex" but an actual medical condition that we just aren't discussing?
Enter female sexual dysfunction.
It's not just a small minority of women who are dealing with this
Forty percent of women experience female sexual dysfunction (FSD) at some point in their lives between the ages of 20 and 60. It can occur at any age and can be a lifelong problem, or develop over time.
A Harris Poll survey of 2,501 women conducted on behalf of the American Sexual Health Association found that almost 50% of women believe they're putting their relationships at risk as a result of FSD.
Of the women surveyed, 81% admit to having "mercy sex" with their partners when they are not in the mood, while 77% believe there needs to be more open, honest discussions about women's low sexual desire. That is horrifying. You think you're living in this little world of sex positivity and equality and then BOOM, reality smacks you right in the face.
The results of the survey inspired "Find My Spark," an unbranded education program to provide answers for this medical condition that apparently no one wants to talk about.
What causes female sexual dysfunction?
According to the ASHA press release, female sexual dysfunction can be defined as "trouble with having sex or enjoying it." *Shudders all over my body and cries*
In an interview with Thrillist, Dr. Leah S. Millheiser, director of the female sexual medicine program at Stanford University, said that female sexual dysfunction "can most simply be described as a chronic sexual concern that causes a woman personal distress."
Dr. Millheiser says there is an emphasis on the personal distress aspect. If a woman has a low libido or any of the other symptoms of FSD and isn't stressed about it, it isn't female sexual dysfunction. It's only FSD when you have lost sexual desire and want to get it back, but don't know how.
There are four types of FSDs; arousal problems, orgasmic problems, sexual pain disorder, and desire problems. Being a woman is a blast, amiright?
According to the ASHA press release, the most common form of FSD is hypoactive sexual desire disorder (HSDD), which is thought to be caused by an "imbalance in serotonin, norepinephrine and dopamine in the brain, which have been associated with sexual desire response in women."
"Desire problems, more formally known as hypoactive sexual desire disorder (HSDD), is the most common form of FSD and impacts 4 million women in the US." So all you ladies who aren't feeling the sex lately, now you know why.
Why don't more people talk about something that's clearly so important?
Women are hardwired to feel guilty about everything, including their sexuality. For many women, it's a lot easier to suffer in silence and have "pity" sex with your partner than it is to actually talk about what is happening to your body.
Ninety-three percent of the women surveyed reported that their lack of sex drive puts strain on their relationships while 67% are worried that low sexual desire in women isn't taken seriously.
In a world where women are told they shouldn't even like sex in the first place, FSD isn't something most women recognize as an actual medical condition. According to Dr. Millheiser, "Many women feel uncomfortable talking about FSD or their lack of sexual desire – either they don't recognize that it's even a problem (they chalk it up to being tired, stressed, etc.); they think it's all in their heads."
What should women do if they think they have it?
If you think you might have female sexual dysfunction and want answers, you should talk to your doctor and your partner. "Being open and honest will prevent the possibility of you accidentally shutting out your partner. Remaining silent can also strain your relationship by creating confusion and resentment. A caring partner will be supportive and willing to help find solutions," says Dr. Millheiser.
She tells us that the first FDA-approved treatment for FSD has gone through and that there are other treatments in the works.
The first step to working toward a more satisfying sex life and relationship is through communication and therapy. There isn't anything wrong with seeking outside help. A healthcare professional can help determine if your symptoms are, in fact, FSD and determine the best course of action for you.
So many women are dealing with this and yet so few feel comfortable talking about it. Knowing that there are others out there going through this can make it easier and help you let go of the guilt.
Sign up here for our daily Thrillist email, and get your fix of the best in food/drink/fun.