The New Hinge Realizes You Hate Dating Apps, Is Betting You'll Pay for Something Better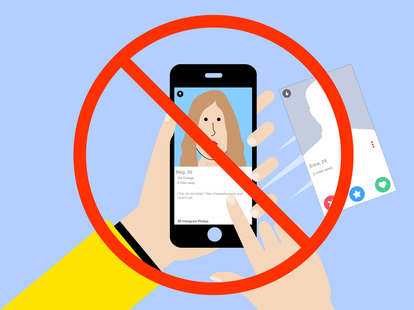 Oren Aks/Thrillist
Oren Aks/Thrillist
Hinge is about to ditch its free dating platform in favor of a pay-to-play site the company says will get more people into long-term relationships.
The move comes in the wake of Hinge's "Dating Apocalypse" survey, which found that people think dating apps, including Hinge, completely suck. It is information we all already knew, dating apps are the fucking worst, but these companies might actually have to do something about their shittiness. Thank the Lord.
Daters are over Tinder, Bumble, PlentyOfFish, Hinge... and every other depressing online dating app.
Hinge doesn't want to be part of the problem anymore
"The mission at Hinge has always been to create relationships -- but somewhere along the way, we started contributing to superficial swipe culture," the company said in a prepared statement.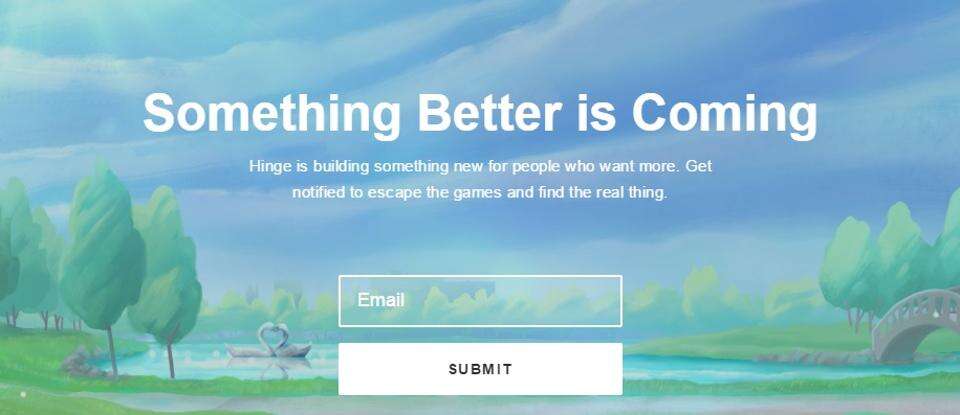 So instead of continuing along as another free, swipe-based dating app we love to hate, Hinge is losing the familiar "hot or not" millennial dating strategy -- one that Hinge's researchers say rarely yields results. So the plan is to get more relationship-oriented, with a serious pool of people ready for the real thing.
In Hinge's PR around the event, its reps said the company was sick and tired of perpetuating "a lonely world, where apathetic singles practiced competitive ambivalence and avoided 'catching feelings' like a plague." Doing away with swipe-obsessed, disconnected users, the new Hinge is calling itself "a Match.com for the next generation" -- a place where singles can actually find stable, healthy partnerships instead of some quick peen after a few picklebacks. Swiping is fun and everything, but it isn't the stuff of real romance.
Online dating completely sucks
The new Hinge did a lot of testing and objectively proved what we all suspected: that online dating is depressing as fuck.
"Our users were swiping a lot -- but only 15% of matches were turning into actual conversations," Hinge reported. That's not even dates, people! Turns out all that time you waste on dating apps really is for nothing. Womp womp.
While Hinge was widely considered the most relationship-oriented of the apps included in the survey, its users still wanted a more in-depth online-dating experience without all the outdated shenanigans of Match.com.
Yeah, but will anyone pay for this service?
Luckily, the subscription cost isn't bad at all -- only $7 a month. Think of it like taking yourself out for one drink or a light lunch, just in time for cuffing season.
The company's reasoning for asking users to dole out some cash is all about funding. It costs money to make this thing more legit; with options like embedding multimedia in your profile. "We wanted to create an antidote to detached swiping and endless choices," reps said. "People engage with the rich stories on your profile for more human conversations. It's like Instagram profiles for dating -- and in beta testing has driven five times the conversations."
More conversations will hopefully lead to more phone numbers exchanged, more real dates, and more relationships. What Hinge hopes to attract is a group of people who aren't just on a dating app for the low cost, endless options, and entertainment factor, but instead for real connections. It wants to be what Match was for people in their 30s and 40s, a place where people go when they really do want to settle down and find someone.
I'm about that mission. In a world where dick pics come before an actual "How are you?", it's nice to see an app come out and say, "We're over this shit," and actually help its users find love. It makes an otherwise depressing and bleak outlook on dating look a little more hopeful.
Sign up here for our daily Thrillist email, and get your fix of the best in food/drink/fun.