If you like fudging numbers as much as you like makin' babies, then you're going to love Sexercise, a website that calculates the amount of calories you and your partner burn during sex. It answers the question every couple ponders as they grunt and struggle to contort their bodies to climax while completing the much-coveted "Panamanian Rattler."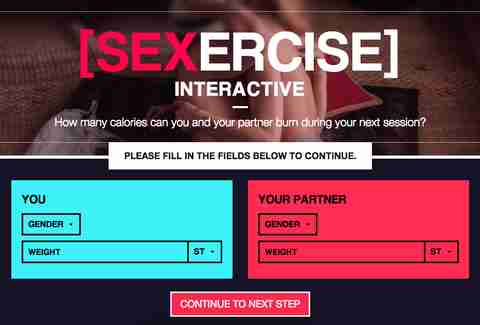 By inputting just a couple pieces of vital information—your sex, weight and number/duration of sexual positions you and your partner try per session—you can get a nice round number of the calories burned during intercourse.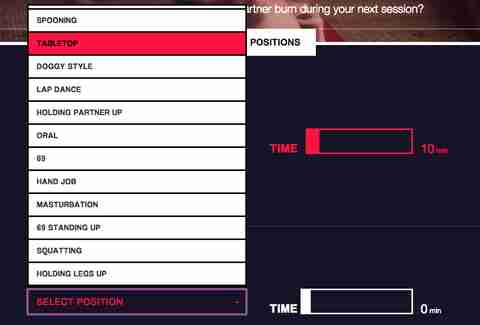 It really is an interesting way to objectively look at the way you fuck, more specifically if you're the kind of couple who spends more than 45 minutes going at it "Tabletop" style. What is that? Is that when you have sex on a table? Maybe it's the act of eating fried chicken off your lover's back while going at it doggy style? One can dream. 
With a little bit of guesswork and a lot of reminiscing, I calculated that I had burned around 83 calories the other night with my girlfriend—which, as the site tells you, is the equivalent of playing 16 minutes of golf or doing 20 minutes of yoga. 
To take this navel-gazing one step further, they also tell you the types food (along with serving size, obviously) that you would have to eat to get those calories back. I don't know, man. Weirdest boner ever. 

Sign up here for our daily Thrillist email, and get your fix of the best in food/drink/fun.  

Jeremy Glass is a writer for Thrillist and could really go for some onion rings right now.