These Two New Toys Are Orgasm Game Changers
Jason Hoffman/Thrillist
Jason Hoffman/Thrillist
When it comes to reaching climax, the sexes just aren't hard-wired the same way. In fact, many women -- about one out of three -- have trouble reaching orgasm, period, when having sex with a partner.
There are multiple factors at play here, not the least of which being it takes the average man a mere three to five minutes to orgasm, while most women need at least 20. So just as she's getting warmed up, he blows his load and leaves her in a pleasure lurch.
This disparity has created a frustrating average: women orgasm 62.9% of the time from intercourse with familiar partners, while men orgasm 85.1% of the time. But what if we could close that gap? What if women could master their below-the-belt domain and learn how to orgasm whenever they wanted to… and in as little as 60 seconds or less?
Just imagine what on-demand pleasure you'd have and what your partner could learn. And turns out, getting off in a minute or less is totally doable.
Now, no one here is advocating for women to put a stopwatch on their snatch. Not in the least. I'm 100% for women taking all the time they want and need to achieve pleasure -- whether orgasm is the endgame or not. Sex should never be a race, and the Big O doesn't have to be the finish line. But knowing your own body well enough to know how to get yourself off when you want to every single time? Well, we all deserve that. So here's how it's done.
First, become O-literate
Yes, it is definitely possible for most women to be able to get off in less than 60 seconds -- but you have to understand how this stuff works, experts say.
Dr. Carol Queen, Good Vibrations' staff sexologist, says orgasming in under a minute is contingent on three key factors: how easily orgasmic you are to begin with, how turned on you are when stimulation starts, and whether the stimulation is optimized to provoke orgasm in the first place.
"Orgasm is a reflex," she says, "but it's the culmination of a physical process that includes gradually building arousal. For some people, that will mean less gradual than for others, and someone who's already very turned on either because they've been making out, doing something else that arouses them a lot (exhibitionism for exhibitionists, for example), or are WAY hot for their partner will start out much closer to orgasm than most people are when they begin having sex."
Get the right tools for the job
As much as I like relaxed, partnered romps that yield waves of pleasure, logistics don't always align. Thankfully there's no need to swipe through a bunch of strangers when you've got a set of hands and an insane arsenal of new toys to support you.
"It's not unheard of for a woman to be able to climax that fast with a vibrator," Queen says. "A vibe is an efficient form of sexual stimulation for many, perhaps most, women, though even so, one minute will not be the norm."
Maybe a one-minute orgasm hasn't historically been the norm. But that may be about to change, as two new products -- the Womanizer and the hi -- were created on that exact premise. Sounds extreme, I know; and I was skeptical too… at first. Then I gave these things a whirl and changed my tune -- and my time. But if you want to learn how to get off quick and don't know where to start, either of these toys will transport you from start to finish line at Mach speed.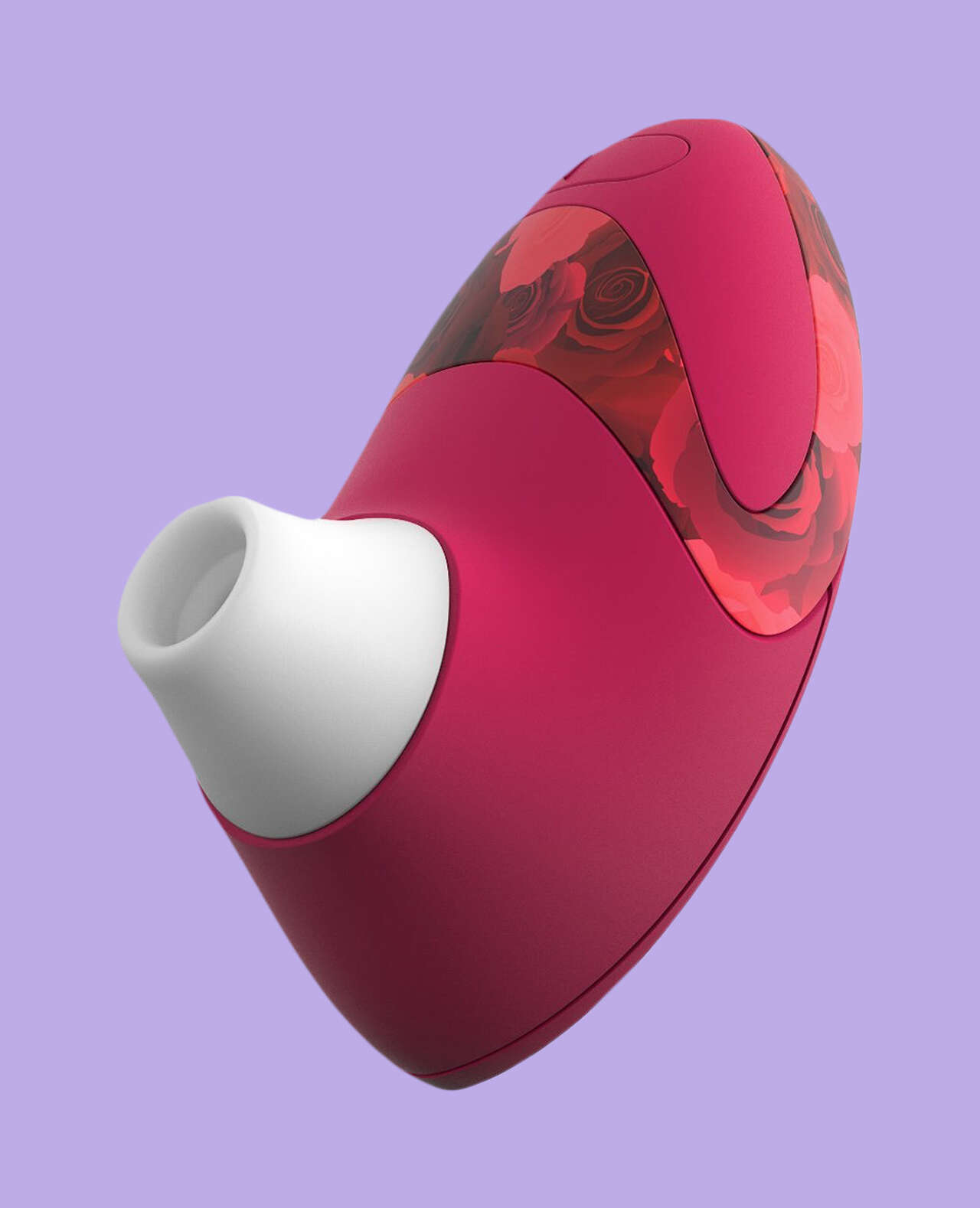 The Womanizer is no joke
If you stumbled upon a Womanizer in a store, you would never know what powers it has. Its design isn't the most appealing, with the toy bearing a strange cone shape not unlike a portable female urinal. But HOLY CRAP: The Womanizer rocked my world. Instead of providing super-strong, direct clitoral stimulation like the Magic Wand (my go-to for two decades), the Womanizer uses PleasureAir technology to tease the almighty clit via gentle vibration and suction. There is absolutely nothing on the market remotely like this orgasm-inducing beauty.
"I think it's an incredibly unique sensation that I far prefer to traditional vibrators," says Callie Little, resident sexpert at Nooky Box. "I've compared it as a gentle kiss versus the Magic Wand's jackhammer-level power. It can probably get me to orgasm in about two minutes or so. I think if I was seriously turned on, I could maybe swing a minute. Maybe. But, you know, I enjoy taking my time. If I'm needing to bang one out fast and I've got five minutes max? I definitely reach for the Womanizer."
The hi will do it to you without touching your skin
And then there's the hi® massage technology, a massager that hit the market a hot second ago. Like the Womanizer, I was skeptical at first glance -- how was this thing going to give me an orgasm by massaging the outside of my pelvis?
The device was invented by Dr. Steve McGough with the intent to relieve his wife's post-emergency C-section pain. Designed to mimic a vigorous massage technique on the lower abdomen, it just so happens to also induce orgasm in record time.
When applied above the pubic bone, it releases a G-spot-like orgasm without ever touching skin. The record is 12 orgasms in 20 minutes (!!!!!), McGough tells me. It took me some time to find my sweet spot -- my pleasure is very clit-stim-focused; and the idea of being fully clothed while coming threw me off. Still, the hi delivered a quickie on demand.
Get acquainted with your body and learn your technique
Starting out with high-quality toys like the Womanizer or the hi is the perfect way to practice and eventually figure out exactly what needs to happen to push you over the edge. Memorize the sensations the toys are giving you. Take note of the placement of the stimulators, everything. After you get yourself off a few times, mix things up. Use the toys at different times of day, during different moods, and even in rapid succession to see if you can produce multiple orgasms.
Once you've determined what goes where, for how long, and with how much pressure (and have figured out how to go from zero to 100 in 60 seconds flat), it's time to do it manually. Because sure, your partner may dig the toys. But you knowing how to make this happen with your (or a partner's) hands? Let's just say it's nice to be able to MacGyver an orgasm in any setting and with any tools or lack thereof.
Practice, practice, practice
To get things off to a strong start, you need two things: a high-quality lube, and a deep understanding of what gets you in the mood fast. This can be a favorite porno, a steamy sex scene from a novel, straight-up fantasizing... dealer's choice. With your arsenal ready, work at recreating the sensations you got from your toys with your bare hands.
The clitoris is undoubtedly going to steal the spotlight for this exercise, as the sensory epicenter is your main line to orgasm -- so you'd be wise to get good and acquainted with it. The nub sticking out at the top of your vulva is the head of your clit; while the G-spot (about an inch and a half inside your vagina, toward your belly button) is the back. Focus on both and you're well on your way.
"Clitoral stimulation… is probably more likely to work than vaginal insertion," Queen says, "solely because so many women are more easily orgasmic clitorally than vaginally. But someone who is this turned on and easily orgasmic may well be more vaginally orgasmic than the average gal. So there's that."
With that in mind, focus on G-spot stimulation while rubbing the clit. Check out different levels of pressure, different speeds, and rubbing against something (pillow, corner of your bed) while stimulating your G-spot. Experiment with being on your back, your belly, your side. It might take a few tries, it might take weeks, but I promise it will be the most fun kind of practice you've ever done. And once you perfect your technique, you can take it right to your partner. Now, the two of you can work together to ensure you never have to fake or otherwise miss out on another orgasm, ever again.
Sign up here for our daily Thrillist email, and get your fix of the best in food/drink/fun.
As much as Seattle-based writer Charyn Pfeuffer likes a slow build-up, she's not adverse to a super-fast orgasm. (Time and place!) Follow her on Twitter @charynpfeuffer.