A recently-single soulmate for you. You're welcome.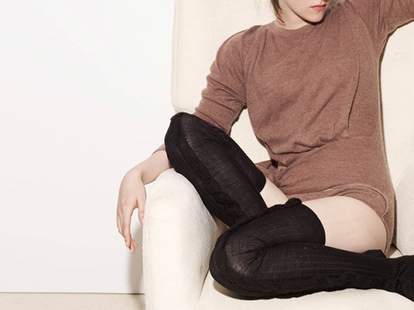 Photo Courtesy of Matthias Vriens McGrath, Elle UK
If a good woman really is hard to find, then how did we find this recently-back-on-the-market goddess for you? You're welcome, and here's some deets to the sweeten the deal. She:-Doesn't mind hanging out in a pack-Is cool with your current lack of summer tan-Isn't opposed to dating guys who are (thousands of years) older-Likes rock 'n' roll The catch? Her blood-thirsty fan base might actually kill you.
Photo Courtesy of Summit Entertainment
But suck it up, because Kristen Stewart is on the prowl and up for grabs.