Valentine's Day Survival Guide: What To Do One Week Before V-Day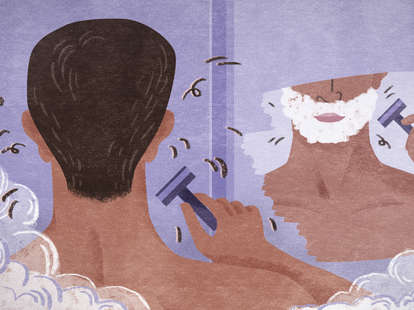 Thrillist/Jen Kahn
Thrillist/Jen Kahn
Editor's Note:
While expressing undying love, or at least "we just met, but I'm digging it," may not come naturally to everyone, try telling that to your date. Valentine's Day matters. So to make sure this year's goes off with the right kind of fireworks, we've put together a three-part guide to staying on track. Next: you have one precious week left.
Look, we tried to warn you already: Valentine's Day is imminent. Whether you've already laid some of the groundwork, or the appearance of hearts and cherubic figures in shop windows has you in panic mode, here's how to be a hero.
Sort yourself out
Yes, this is about you too. This week should feature haircuts, beard trims, waxes and whatever else you need to be your most smokin' self by the 14th. According to Uni K Wax, a hair removal chain in New York City, this is a solid call: demand for waxing services increases by 40 percent in the week leading up to Valentine's Day, and sales in this period grew (ha!) from $250K in 2014 to $460K in 2015.
For those who prefer the DIY route to smooth, use this week to recover from razor burn, accidental nicks, and ingrown hairs. Prevent the latter by exfoliating first and applying a serum after, so your skin will look extra fresh by February 14.
If you're a dude looking for more of a rugged 5 o'clock shadow, shave two days before to achieve the perfect amount of scruff. When it comes to haircuts, get that trim you've been putting off one week before, but don't overdo it and try an entirely new style. Remember that school photo?
Do your chores
The devil is in the details, so in these last seven days, make a list of mundane tasks you need to check off day-by-day, and give yourself no excuses to skip them.
For example, figure out what you want to wear (because you should know where you're going by now). Make sure to drop your stuff off at least seven days in advance or you'll be stuck wearing your gym clothes to dinner, or, possibly worse, at the mall. If you're driving anywhere, pencil in a car wash the day before. Same goes for the extensive apartment clean; save it for the final days so your space will be in peak condition -- and you'll be peak chill -- come the big day.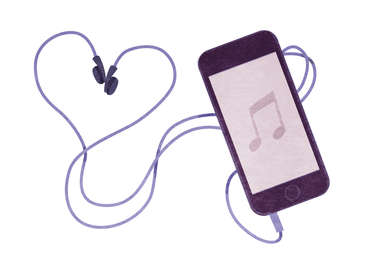 Work on a killer playlist
Get inspiration by checking out your date's own playlists on Apple Music and Spotify. If they're not public, check out Facebook, where Spotify songs also come up when your date is logged into the service. If all else fails, stick to the classics -- Frank Sinatra was pretty good at this.
Incidentally, a 2015 Spotify study found that Donna Lewis' "I Love You Always Forever" scored highest among the 700,000 playlists created for the holiday. If your date doesn't like it, hit them with that fact and hope they're attracted to your nerdiness.
Two words: chocolate delivery
A heart-shaped box filled with chocolate has become the ultimate Valentine's Day cliche for a reason. Becauseeverybody loves them. In 2015, it was reported that $1.7 billion was spent on buying candy, with consumers ordering a grand total of 58 million pounds of chocolate and 36 million heart-shaped boxes for Valentine's Day. So yeah, if there's one thing you shouldn't forget to do, it's this.
Lock in a chocolate delivery seven days in advance. There are tons of options at different price points, but expect to pay around $15 for a basic box of twelve fine chocolates and up to… whatever you've got once you add in extras like flowers and champagne. If you're still not convinced that this is important, let us remind you that chocolate is also an aphrodisiac. Enough said.
Learn how to give a decent massage
To prep for a sensual V-Day rubdown, start things off by making your own massage oil. Use three parts unscented baby oil mixed with one part unscented baby gel and store in a container for safe keeping. Add scents like lavender and lemon to take things up a notch. Make sure to heat the oil up before use and always put it on your hands first.
As for the actual massage, experts say you should always use an equal amount of pressure to make the recipient comfortable.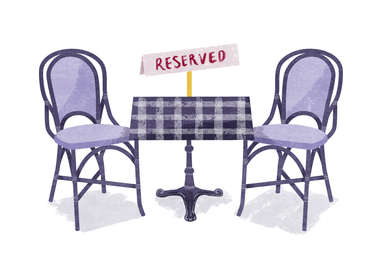 Check in on your restaurant reservation
If you followed our advice and made reservations at the two week mark, confirm that your reservation and any accommodations are on track. Valentine's Day is like the Super Bowl of the restaurant industry (covers are up an average 520% from the same day the previous week), so things can easily go awry.
If you're still scrambling, it's worth checking in for last-minute cancellations. With 43% of people booking their tables one week before the holiday, you could get lucky. The easiest way to keep tabs? Download Resy, a restaurant reservation app currently available in New York, Los Angeles, Miami, Washington DC, and San Francisco that tracks open tables in your area. If you're not located in a major city, OpenTable could also help get you the res you're looking for. We'll keep our fingers crossed.
Build anticipation
If you plan on letting your date in on your Valentine's Day plans early, don't be part of the 52% of people who settle for a measly card; get the romance started early with a romantic scavenger hunt that reveals what you're doing.
Brainstorm 10-15 riddles (extra points if they're cheesy sayings that also rhyme), and have each printed on heart-shaped cutouts. After hiding each card in their corresponding locations, buy a bouquet of roses and have the rose petals lead to the first card. Tie the final note to a bottle of champagne detailing what you do will be doing on the big day. Once the reveal is complete, pop the bottle early to celebrate; you really can't mess up now.