Seven types of jeans that will keep you celibate
Photo Courtesy Of Dismagazine.com
As the most important part of the dude-iform, it's that much more important you get your jeans right. Avoid:
Over-emphasized whiskers: What could possibly cause this much lap damage?? "Distressed" isn't supposed to describe our reaction to your jeans.
Saggy butt: The analogue to the female, "Do these jeans make my ass look big?" must be the male, "Do these jeans make me look like I don't have one?"
Shredded hems: Did you pick an aspirational inseam length, or are you trying to impress the whole Phish parking lot with your "hobo renegade" look?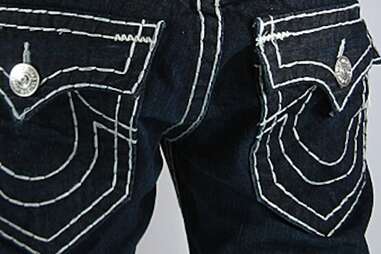 Contrast-stitch pockets: Like a crime scene outline for your ass.
Embellished pockets: contrast stitching's flamboyant kid brother. We don't want to walk next to someone who looks like he's an extra in a later life scene from the Bret Michaels biopic.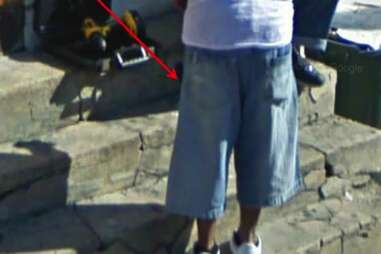 Jeans-or-Jorts?: Chicks dig men who think ahead, especially when it comes to rising sea levels due to climate change and unsoiled cuffs. Chicks don't dig indecisiveness. Or these. Or jorts, frankly.
Cargo jeans: Perfect for stowing that unfinished turkey sandwich, imperfect for wearing around people.


How do you do dude denim the right way?