The Sexiest Singles of the US Congress
The Washington Post/Getty Images
If you've ever wanted to bag a member of congress, odds are tipping in your favor. The current crop of elected leaders is younger, more diverse and better-suited for hookups than many of their predecessors. Here is a short list of seven single (and possibly seeking!) senators and representatives who span political tastes and sexual appetites. Let the scandals begin.
Kyrsten Sinema
Might be your type if: You have stamina.
Our first openly bisexual member of congress, Kyrsten is an active member of a long-standing running group. She's also an ex-Mormon, former social worker, lover of Mexican beaches, and was named one of Time's "40 Under 40." She's got some spunk, too: when Arizona legislators sought to ban women from donating their eggs, she quipped, "You keep your hands off my eggs, and I'll keep my hands off your sperm." Think you can keep up? Lace up those Enkos, start training and get ready to run -- not walk -- into Kyrsten's love life.

Cory Booker (D-NJ)
Might be your type if: You enjoy dashingly handsome men who are serious about fighting poverty.
Cory Booker is not married, has never been married, and probably won't marry you -- but he may be ready to be your next boo. Notoriously quiet about his personal life, you can grab a sneak peek into his world by watching filmmaker Marshall Curry's documentary Street Fight chronicling Booker's run for mayor of Newark, NJ. Although Cory lost his campaign to incumbent Sharpe James in 2002, he succeeded in 2006 and 2010 -- and won a seat in the senate in 2013. And if you like the sound of battling climate change, government debt collectors and Republicans, perhaps he'll win you over, too!
Elise Stefanik (R-NY)
Might be your type if: You are ready for a challenge… and to repeal Obamacare!
Elise enjoyed a stint in the White House that included serving on former President George W. Bush's Domestic Policy Council Staff and overseeing economic and domestic policy development. Her election to Congress in 2014 shook things up; giving Elise control of a northern New York district that had been a Democratic stronghold for decades. She's the first to graduate college in her family, and the youngest woman ever elected to Congress. So, you know, things like glass ceilings don't really bug her. If you're thinking about stepping to her, be sure you're heavily armed with anti-terrorism rhetoric.
Adam Kinzinger (R-IL)
Might be your type if: You feel the need... for speed!
Look at him. Blue steel and a wholesome midwestern grin. Prior to his gig as an Illinois congressman, Adam was a 2nd Lieutenant in the United States Air Force and earned pilot wings. Named one of the 50 most beautiful people by political website The Hill, this so-called "Tom Cruise of Congress" is a bachelor who has already called off one engagement. Since Adam strives to be transparent and accessible to his constituents, ease your way into his heart by convincing him to extend an open line of communication to you.
Yvette Clarke (D-NY)
Might be your type if: You love Brooklyn!
The Brooklyn Botanic Garden. Brooklyn Academy of Music. The Brooklyn Public Library. Brooklyn Children's Museum. Yvette has championed them all, and she still lives in the Brooklyn neighborhood in which she grew up: Flatbush. If the brownstone-filled borough is your favorite of all, consider Yvette your next great conquest.
Cedric Richmond (D-LA)
Might be your type if: You like caring, committed politicians.
Raised by a public school teacher mother after the death of his father, Cedric is a New Orleans native who played baseball while completing his undergraduate degree at Morehouse College. As a congressman, he starred in the 2011 Roll Call Congressional Baseball Game for charity. He looks equally delicious in a baseball jersey or a suit.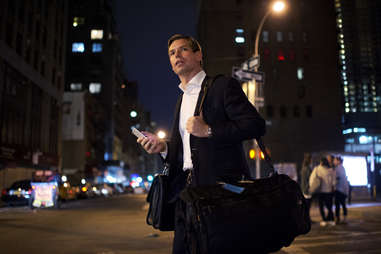 Eric Swalwell (D-CA)
Might be your type if: You have the future in mind.
The eldest of his parents' four boys, Eric is a born leader who heads up Future Forum -- a group of 16 young Democrats addressing issues facing millennials. A former competitive soccer player, Eric was interning on Capitol Hill on 9/11, and the day's event reaffirmed his commitment to a life of service. If you're thinking about the long run, keep Eric in your sights.
Sign up here for our daily Thrillist email, and get your fix of the best in food/drink/fun.
Twanna A. Hines is an award­-winning sexual and reproductive health educator and advocate who, after writing this list, is reconsidering a career in politics. Follow her on Twitter @funkybrownchick or check her out at Funky Brown Chick.