We Clothed Playboy's Most Iconic Centerfolds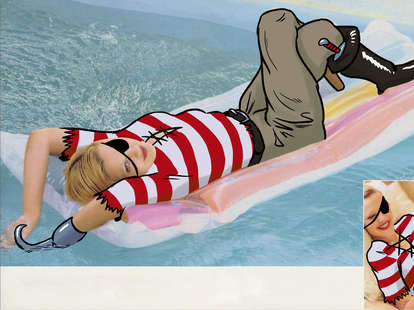 Playboy/Jason Hoffman/Thrillist
Playboy's days of being the standard in highbrow nudie magazines are over. The last issue with a buck-naked centerfold came out in December; exactly 62 years after Marilyn Monroe graced the first cover in all her bare-ass, buxom blonde glory. With Playboy staff no doubt scrambling to figure out how to pull off clothed photo shoots for its spring issue, we thought we'd help out by dressing up some of the magazine's most famous centerfolds ever.
No doubt people will now actually get Playboy for the articles.
Marilyn Monroe
Original publish date: December 1953
She could probably ball about as well as Kobe at this point.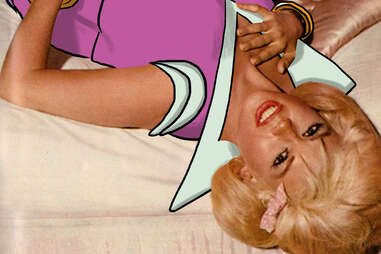 Jayne Mansfield
Original publish date: June 1963
The Jane Jetson every little boy dreamed of.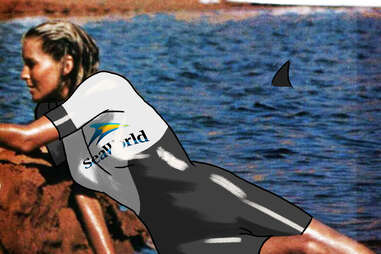 Bo Derek
Original publish date: March 1980
There's got to be a Free Willy joke in here somewhere.
Cindy Crawford
Original publish date: July 1988
Finally, we discover the seductive hip thrust that was always missing from the "Monster Mash" dance sequence.
Anna Nicole Smith
Original publish date: May 1992
Marking a new mandate that every Playboy Mansion event hereafter will be a pajama party.
Naomi Campbell
Original publish date: December 1999
In a sea of fresh produce, nary a set of Campbell melons to be found.
Jenny McCarthy
Originally published: July/August 2012
Be vewy vewy quiet! She's hunting a wabbit... preferably one with powerful batteries.
Sign up here for our daily Thrillist email, and get your fix of the best in food/drink/fun.
Nicole Caldwell is Thrillist's Sex & Dating Editor and really thinks Playboy ought to reconsider.