Things Dudes Have Said to Me After Sex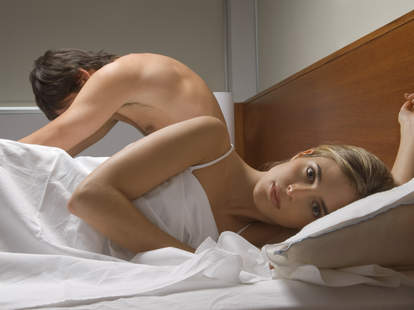 Is my Apple Watch under the bed?
You're, like, Amy Schumer hot.
You were, like, really into it.
Do you know Bon Iver?
Do you know what Bon Iver means though?
I'm considering an MFA.
Your butt looks like an old painting.
You look like a combination of Zooey Deschanel and Katy Perry.
You've gotten better at that.
What day is it?
Do you have a 'Droid charger?
I'm 19.
I can't drive you home, I'm on 'shrooms.
My brother is a Vine star.
You seemed more like a Virgo online.
Those are oak trees.
Cigarettes are cartoonish.
Oh, I've been in jail.
Are you still doing improv?
Want to come to my karate class?
I have a boat.
See you around.
Do I look like Hozier?
Let's go to Whole Foods.
Boobs are cool.
I have to go work on my sound collage.
I'm 6'3", so...
I'm starting a web series when I get back in town.
Me and my boss are musicians.
I have the best sound system in lower Manhattan.
Squirt comes out the pee-hole.
Do you know how to make a private Facebook event public?
Have you seen Master of None?
Was that so bad?
 
Sign up here for our daily Thrillist email, and get your fix of the best in food/drink/fun.
Catherine Cohen is a writer/actor/voice-over artist living in Brooklyn. She performs on a house sketch team at The Upright Citizens Brigade Theater and hosts the monthly variety show "It's a Guy Thing" in Williamsburg. She is part of the New American Comedy collective and performs stand-up all around NYC. She graduated from Princeton University with a degree in English and theater. Follow her for Instagram poetry and tweets: @catccohen.