What I Learned Working 3 Years at Victoria's Secret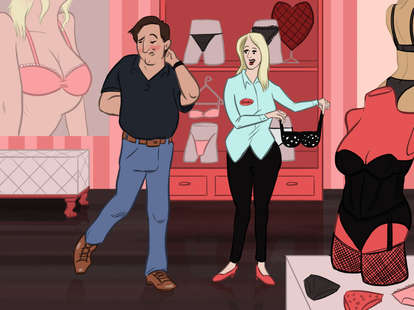 Jason Hoffman/Thrillist
Jason Hoffman/Thrillist
From ages 19-22, I saw more boobs than the president of a fraternity.
I worked as a sales associate in a Victoria's Secret store for three years. Sure, it was a retail job -- I arranged panty displays, cleaned out fitting rooms, stuffed striped bags with pink tissue paper, exclaiming, "Have a nice day!" And yet, my job was a far cry from folding khakis at Chico's.
Working in intimate apparel, especially for the company that rules the women's lingerie world, was exactly that: intimate. Not just because women ripped off their tops for me on the regular (sometimes for bra measurements, other times for my opinion). But because in this industry, someone asking for your help is someone giving you an alluring glimpse into her (or his) private world.
My work at Victoria's Secret revealed a lot about the needs and desires of the unique clientele. I also discovered things I'd personally been missing out on... plus a few other amusing observations.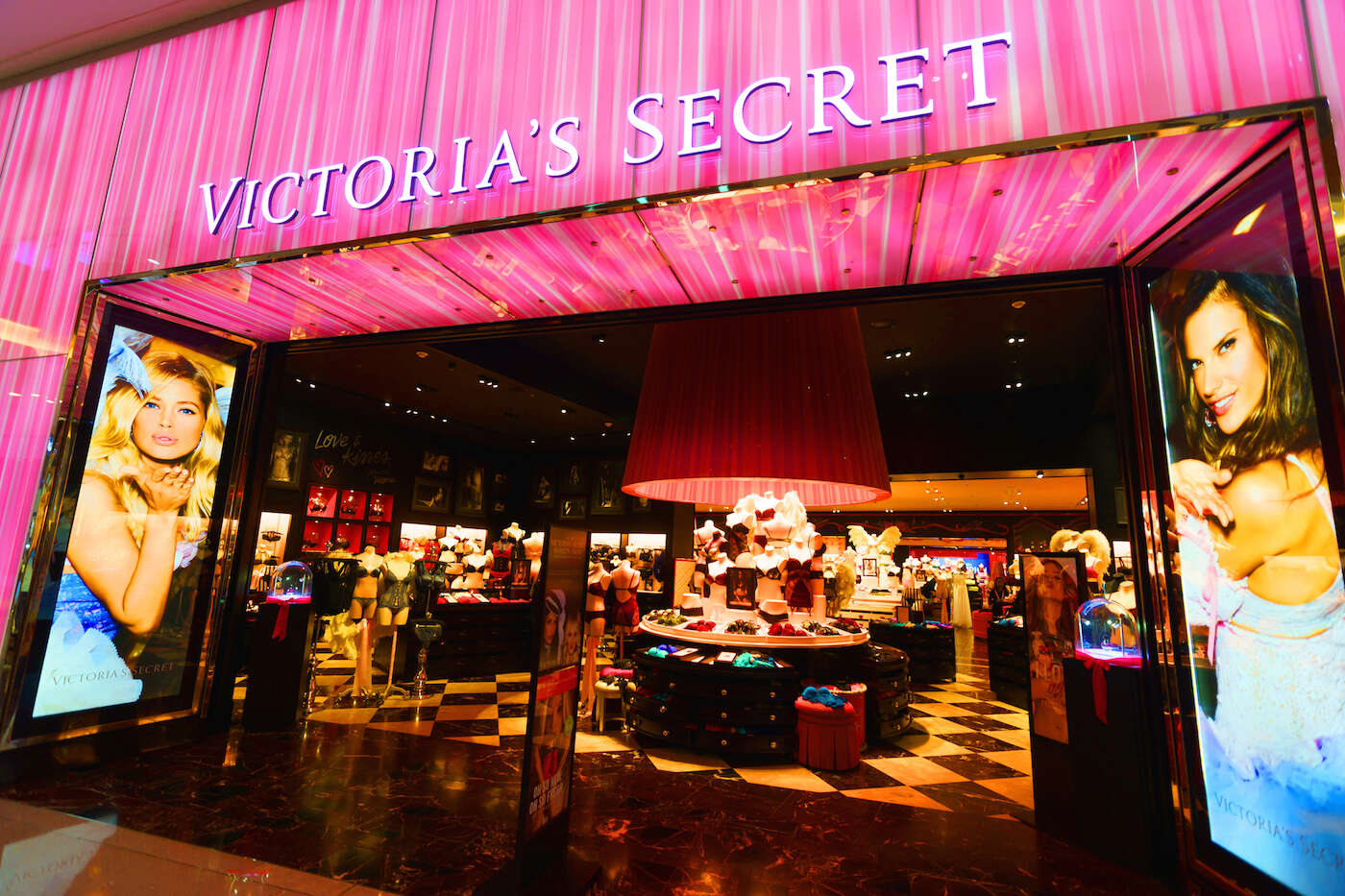 There are certain people we go out of our way to help
Nervous male clients were my favorites. They walked around the store like tourists without maps in Times Square and I thought it was sweet they were stepping wayyy out of their comfort zones and into this untried pink world, just to make a woman feel sexy. At my age, my notion of a guy setting the mood for a bedroom encounter only included Natty Light from a mini fridge and mesh (read: easy-access) basketball shorts.
So, I'd always ask the client, "What do you want to see her in?" not only to assist him, but because I wanted a closer peek into this domain of "mature" relationships. I'd also gift-wrap for him at the register (which we weren't supposed to do) because we had bonded -- thanks to me (partly), he was about to eat his heart out in the bedroom. And I took pride in that.
It was pretty awkward to be told, "She's about... your size." Before his eyes wandered to my chest.

I also loved helping women who shopped with sultry purpose: the liberated divorcée coveting a saucy new wardrobe, the college chick looking to execute the 'ol lingerie-under-trench-coat surprise. For them, I'd actually search the depths of the stock room for that gingham bra in a 36C, because their stories made my job exciting.

Men are (mostly) clueless about buying lingerie for women
Ask a guy whether his girl wants a "demi cup" or "plunge teddy," and he'll think you're speaking in tongues. Male clients don't know lingerie terminology (why would they?). They need someone to be real and relatable with descriptions like "satin," "pretty," or "black."
Many men were also unsure of what cup size the girl wore, and it was pretty awkward to be told, "She's about... your size." Before his eyes wandered to my chest, I'd have him visually compare his girlfriend's chest to the mannequin's 34B.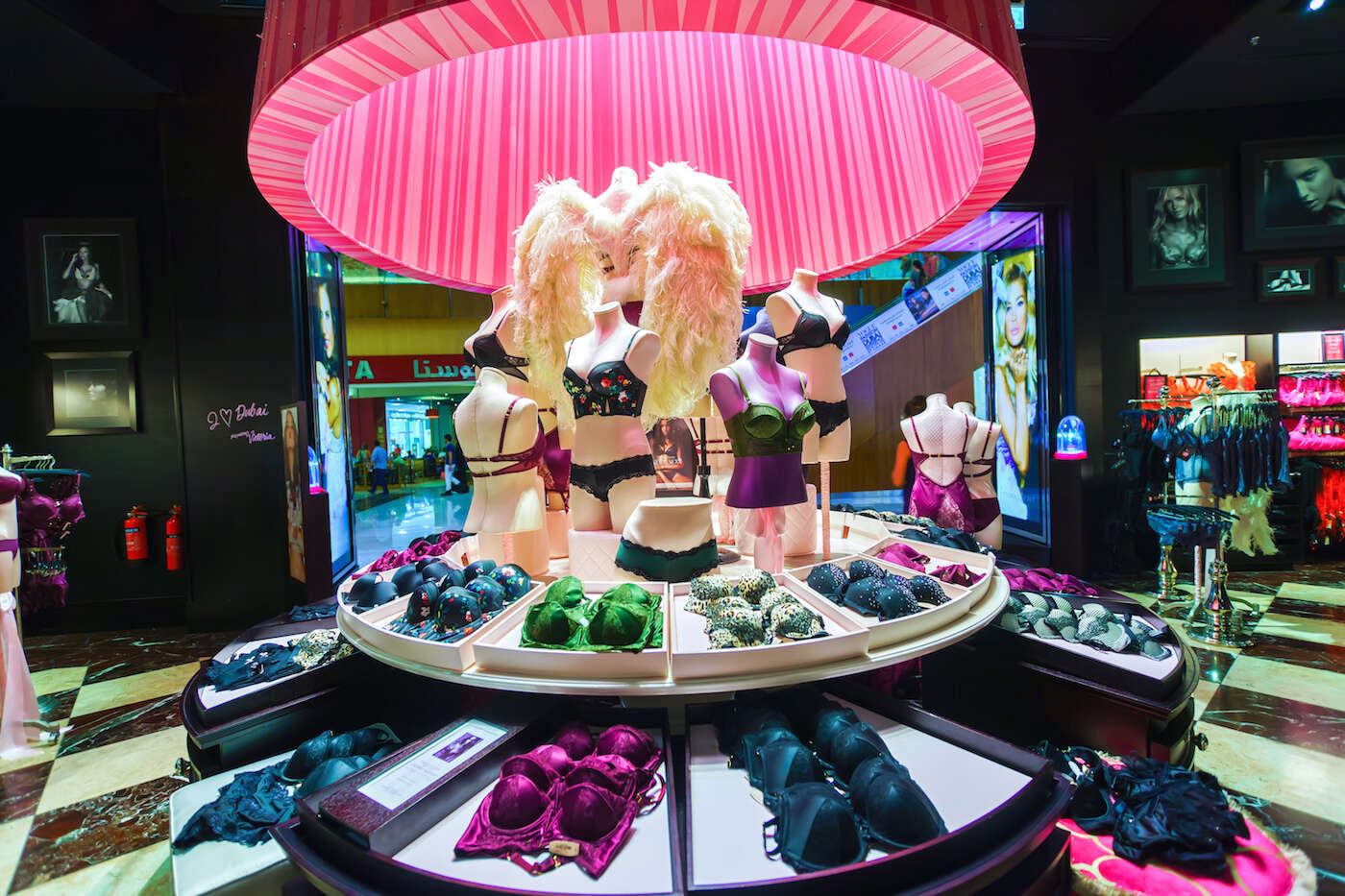 I now ALWAYS believe in the power of wearing sexy undies
My intimate wardrobe was once comparable to an unsalted rice cake: plain and pairable with anything, but certainly lacking flavor. I was single at the time and no one who texted me before 1am was seeing my skivvies. So why stray from practical, right?
One work perk at Victoria's Secret was getting newly launched merchandise for free. From the moment I tried on my first freebie -- a decadent black lace push-up bra with matching bottoms -- I had lingerie FOMO and finally understood the appeal of spending hundreds of dollars on sexy threads. A woman in lingerie emanates power and sex appeal, whether someone else is getting a look-see or not. Thank God for that employee discount, because shopping on the clock became an expensive addiction. Now, my collection of sassy undies puts Adriana Lima's to shame.
Gone are the days when sexy panties were deemed big-girl weaponry. I blame you, Miley Cyrus.
It's easier to sell women's underwear to men than to women
A woman buying a basic nude thong won't hear a spiel about the must-have matching bra. A male client at Victoria's Secret, however, feels as out of his element as I would shopping for a boyfriend in GameStop. When a guy couldn't decide between the black bra and the white cami, I'd say, "Every girl has a sweet and sexy side. Get both!" ... and he would, because I know What Women Want, and he wants to leave ASAP before developing hives from a hot-pink overdose. I'd also tell him she needs the fishnet thigh-highs to complete the outfit, and cha-ching. That's how I'd get my numbers up.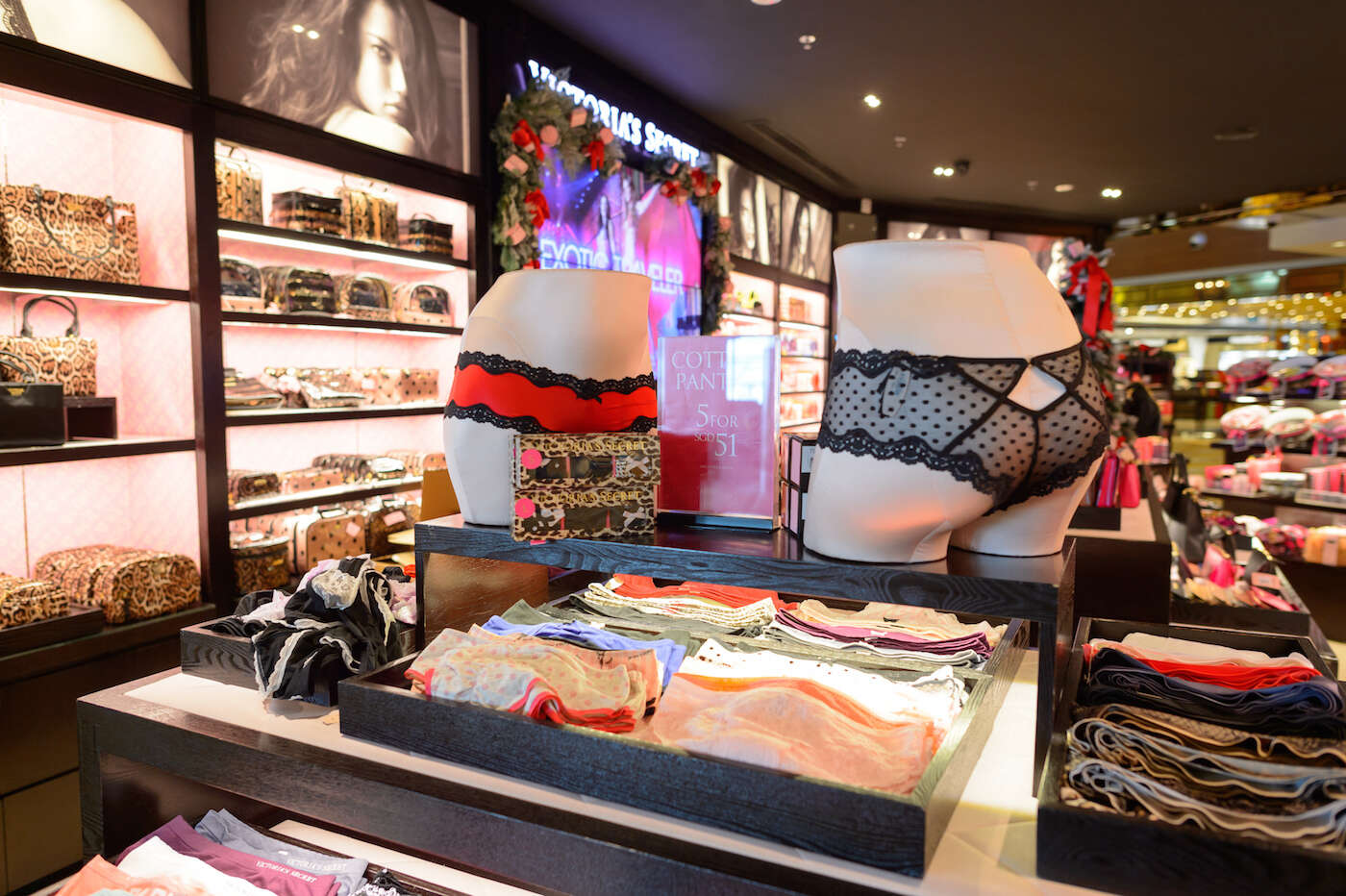 Millennial preteens wear sluttier underwear than I do
I rang up purchases for sixth-grade girls who could barely see over the cash wrap and it was jarring what they considered to be age-appropriate undergarments. When I was 12, I was wearing Fruit of the Loom briefs under my overalls. I was certainly not shopping at Victoria's Secret for V-strings so thin you could thread them through the eye of a needle. I didn't buy my first thong until high school, and even then, I'd secretly hand wash it so my mom wouldn't find it in the laundry. Gone are the days when sexy panties were deemed big-girl weaponry. I blame you, Miley Cyrus.

High-end stores attract elitist clientele
Victoria's Secret is a store of prestige. Thus, some clients boast a sense of entitlement just for shopping there. This includes my least-favorite breed of woman who wished to be hand-held around the store, then would ask for a five-for-$25 deal on the non-sale panties. You know, just because. Ma'am, I don't make the rules. I make $8 an hour, so you'll pay full price like everyone else.

I could spot a cheater by his purchases
Every once in a while, there'd be a guy with a wedding ring on purchasing a white bra in size 34A and a lacy red bustier in size 36DD. He'd wink at me, then ask for two separate bags. Let's just say, that's not the client I ever gift-wrapped for.
Sign up here for our daily Thrillist email, and get your fix of the best in food/drink/fun.
Brooke Sager is a contributing writer for Thrillist living in NYC. She estimates 96.4% of her paychecks never left the store and went directly to Victoria's Secret merchandise. Give her a follow on Twitter and Instagram.