Parents. They gave birth to you (well, one did at least). They raised you. They have varying levels of familiarity with the technology you are using to seek out other individuals who might be interested in some sex (or a date that might eventually lead to some sex). 
In order to get a better handle on just how familiar our parents are with what their kids (and everyone else's kids) are up to these days, we asked them out of the blue to explain Tinder without the benefit of so much as a Google or even an asking of a Jeeves. Some did better than others.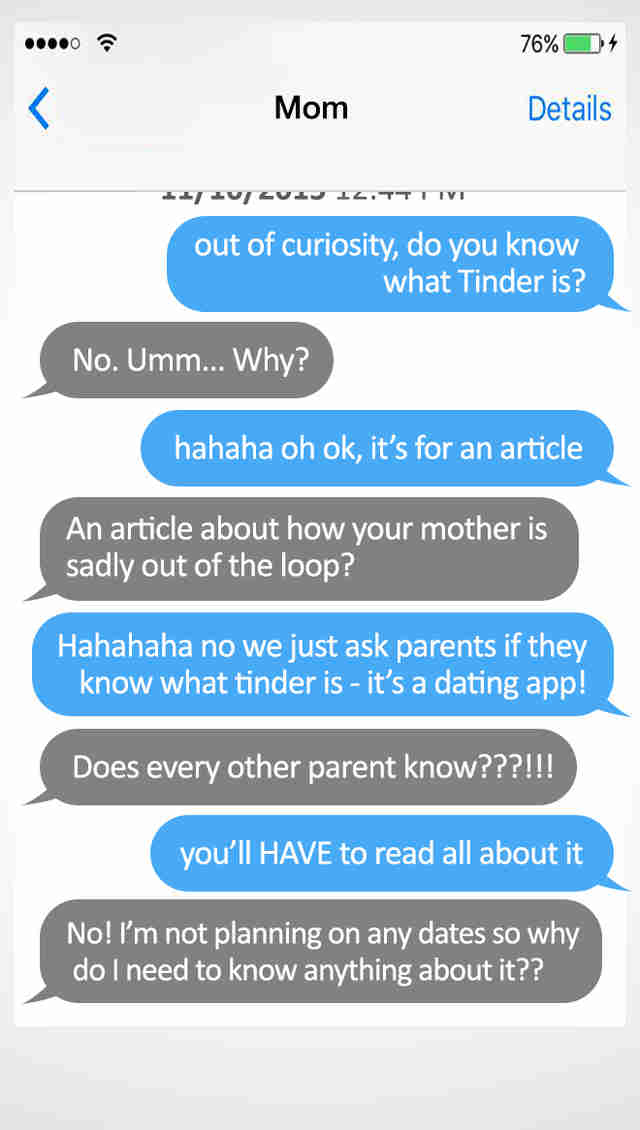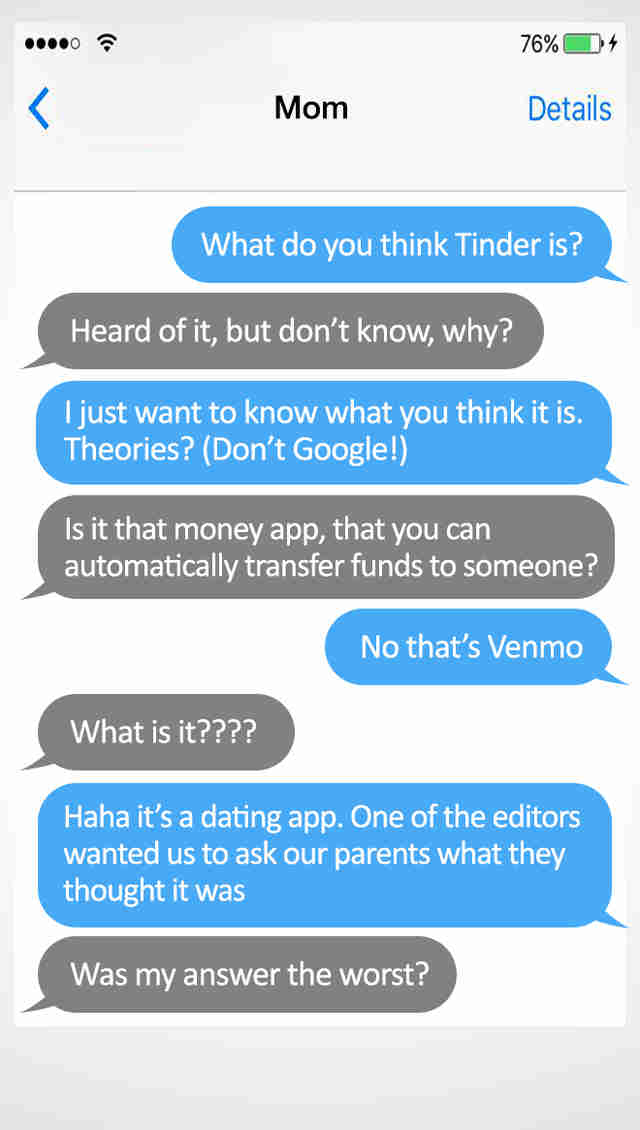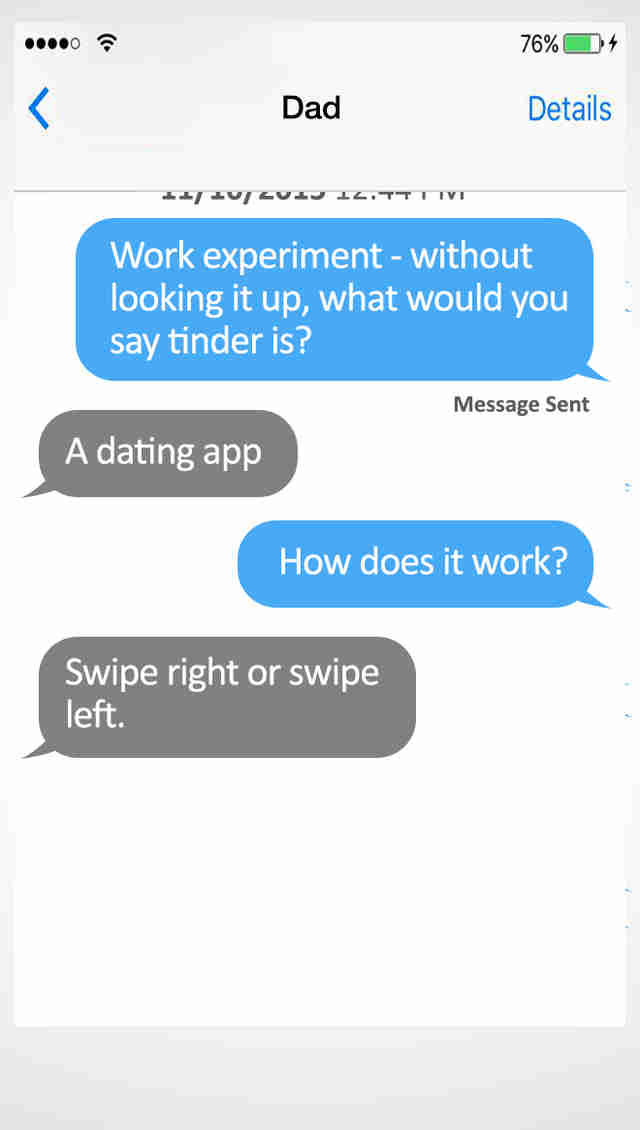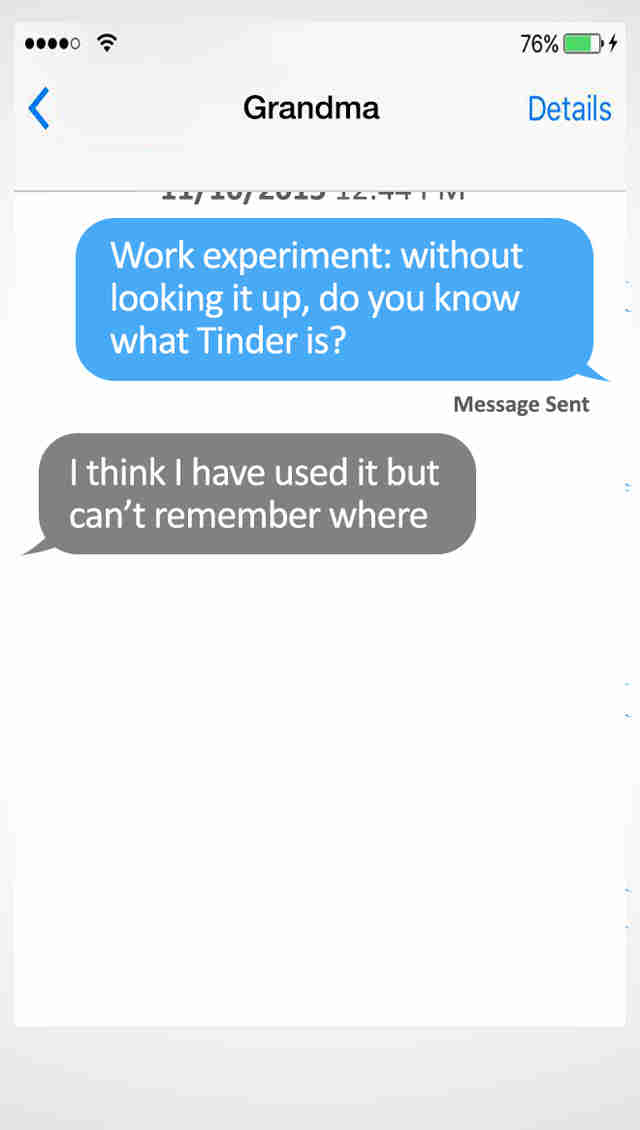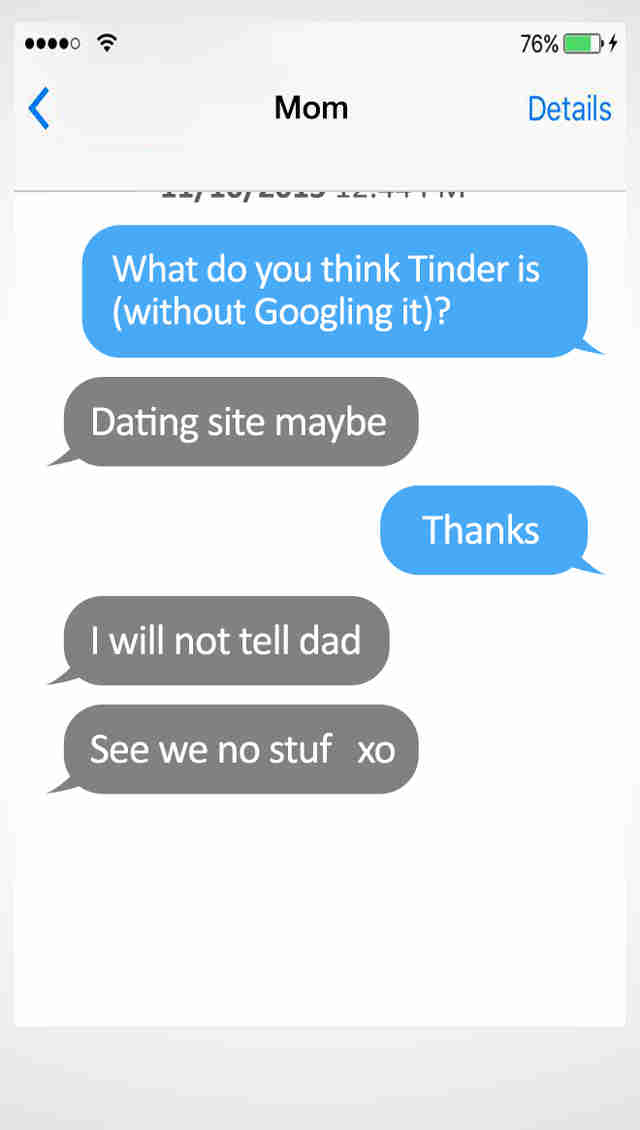 Thrillist Sex & Dating editor Nicole Caldwell looks forward to many future parent surveys.