The way you have sex says a lot about you. But not as much as the way you talk about sex. How you refer to the ol' slap and tickle reveals a lot about who you are outside the bedroom. And seeing as we're the experts on all personality types and on sex, we think we're just the people to fill you in (which, by the way, is another way to refer to sex).
"Stuffin' the muffin," OR "beef curtain immersion," OR "putting condensed milk on the waffle," OR ANYTHING REFERRING TO FOOD
You were the guy always messing around in the kitchen of the frat house. Don't get me wrong, you were a total bro all the way. No disrespect. You could keg stand and cheer for sports like the rest of them. But come football Sunday, everyone was gathered round the big screen just waiting to see what sort of elaborate topping you would add to the nachos (like pulled pork that you probably made yourself, or maple bacon, which you also made yourself).
 
"Making the beast with two backs"
You enjoy the finer things in life, like an expensive whisky or rich brandy, perhaps in the back of a smoke-filled, plum-colored, bordello-looking bar. You definitely have a mustache, if not some other form of well-manicured facial hair, and carry a weather-worn copy of The Tempest in your tweed jacket pocket.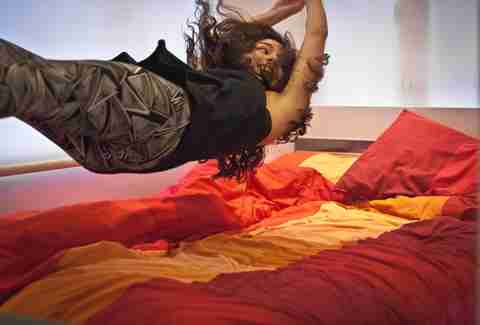 "Horizontal refreshment"
You have a witty sense of humor. Some might even call you sardonic. You use "horizontal refreshment" purely to be humorous because the word "refreshment" makes you smile. A good pun will always win with you. And while you might not be the most physically attractive fellow, you certainly find yourself horizontally refreshed regularly because your sense of humor is impressively magnetic.
 
"Mattress mambo"
Unlike Mr. Horizontal Refreshment, you probably have not danced this particular step in quite some time. You are wildly unoriginal, and your sense of humor is borrowed from unpopular sitcoms like Fresh Off the Boat, or you're usually just laughing at what someone infinitely more clever than you just said. You also probably wear loafers without socks and are a big fan of the thumbs up.
"Knock boots"
You're a sassy gal who likes to shop at the vintage clothing stores and/or flea markets, but NOT because that's trendy. You've just always done it. You wear your hair in a bob, and you're typically found attending period throwback parties where costumes are mandatory. You have a throaty, addictive laugh that sounds like you should be a smoker but you're not -- unless it's clove cigarettes and you've had a few too many Gin Rickeys.
 
"Exploring Punarnia"
When you're not playing World of Warcraft on the couch with Cheetos powder stuck to your lips, or hosting the monthly LAN party (with equally orange lips), you're making your avatar have sex with someone else's avatar that bears a striking resemblance to Daenerys Targaryen. You have never actually been to Punarnia.
"Check the oil"
You're a hardworking, Midwestern guy. You drive a tractor, are good with tools, and always order a domestic beer because that will do just fine. You tell your John-Deere-hat-wearing buddies over the wing platter at the local bar that you have to go home to 'check the oil,' because you know it will get you a laugh, and you'll look like top dog. But deep down you respect your wife immensely and when you get home you'll tell her she looks beautiful and make sure that the first hour is entirely about her.
 
"Bump uglies"
You're someone's very lovable, but incredibly dirty minded, grandmother. Back in the day you were a chaotic and kooky femme fatale who couldn't be tied down. You tore up the streets of New York hopping from bar to bar and bed to bed, with nothing to remember you by but a trail of Tabu by Dana perfume. Today you've settled into a minimum-security retirement community in Florida, where you spike your lemonade with vodka because the other women at the clubhouse are boring as fuck. You love to tell (and retell) your grandchildren and their significant others the tale of the time you "bumped uglies" with Mel Tormé, the Velvet Fog.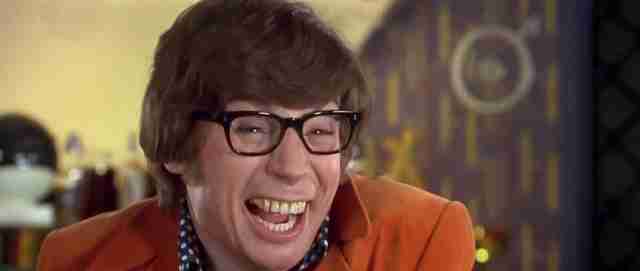 "Shag"
You are British. And old.
 
"Jerking off with someone to talk to"
Hopefully you're kidding. But if you're not kidding, then you find yourself to be a sex god, a gift to all womankind, which is a mistake because I guarantee every woman is faking it with you. You most likely have a high-powered job, an iPhone, AND a Blackberry, AND an iPad. Your stress level is off the charts, and you suffer from the occasional rage blackout, which means your mousy secretary is straight terrified of you.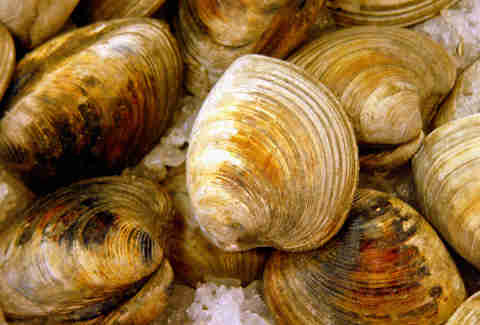 "Spear the bearded clam"
You either have, or are in favor of, a full bush. A salt-of-the-earth kind of person with respect for hard work, classic cars, and the Farrah flip. And we salute you.
 
"Bow-chick-a-wow-wow"
You are an adolescent fresh off the puberty boat and experiencing all the magic that comes with that, from ear-shattering voice changes and body odor to the emergence of a wispy mustache. Your knowledge of sex comes from the porn you watch on your laptop late at night with the headphones on and the covers over your head and you desperately, desperately hope that one day you can touch a boob. You are almost, if not exactly, like McLovin'.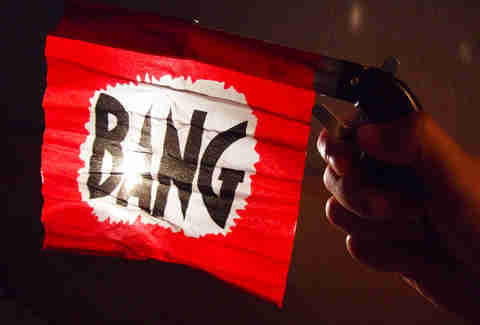 "Bang"
A modern-day classic. You're "banging" if you're not looking to lock it down. You're in your late 20s/early 30s still loving that you're closing the bar down at 2am with your besties on a weeknight. The only thing you want to commit to is that variety pack of condoms that include the ones like Twisted Pleasure and Barely There. 
 
"Make love"
You like everything slow. Slow-brewed, slow-poured, slow jam, slow dance. If you aren't European then you have fantasies of moving to Paris where you'll do nothing all day but wear a scarf and eat a croissant at one of those cafes where the chairs face the street. Unless you are using this term ironically, you're usually making those in your immediate vicinity uncomfortable. 
Sign up here for our daily Thrillist email, and get your fix of the best in food/drink/fun.
Meagan Drillinger is a contributing writer for Thrillist and enjoys doing the nasty at the prick of noon when it's prime time to glaze the donuts. Follow her on Twitter, Instagram and Facebook at @drillinjourneys.