Much like Venice -- another sinking city with a tourist culture and a notable Carnival -- New Orleans is a town for lovers. But you can't have romance if you don't chuck yourself into the local dating scene, which is as distinctly New Orleanian as the city's music, art, and architecture. Stay in it long enough, and you'll inevitably wind up going out with the Big Easy's archetypal characters, and should you be unclear on these stereotypes, here are the ones that tend to stick out when you're looking for love in the Crescent City:
The NOLA FOMO
Every game, every festival, every play, every local indie screening, every parade, every show, every happy hour... this person never misses a thing. The phrase "let's just chill out this weekend at home," is entirely alien to them. Dating them is pretty much like dating the listing sections of both major newspapers, the alt-weekly, and every local blog combined. It can be exhausting, but also exhilarating, so if you can't keep their frantic pace, you're going to be run ragged pretty quickly.

The Blueblood
Basically, the NOLA version of the Howells from Gilligan's Island. Their family has been here for generations, and has had active interests in local politics, law, real estate, restaurants, and/or finance the whole time, so they're extraordinarily well connected, and it shows. Friday lunches at Galatoire's (at their great-grandfather's table) is a weekly must, as are the requisite Mardi Gras balls, debutante parties, and fundraisers. Membership at the New Orleans Country Club is a given. Dating this person comes with oodles of benefits (dinners in the Rex Room at Antoine's, luxury box seats at Saints games, the ability to get out of any traffic or parking ticket), but also a hefty amount of suspicion and possibly scorn from the family. And don't even think about "slumming it" by going out in a neighborhood like Bywater. Ugh, how utterly declasse.
The Local Musician
New Orleans is brimming to the gills with them, and chances are you're going to go out with at least one of them sooner or later. If employed at all, it's generally part time at a bar, tattoo parlor, or a store that sells bikes, vinyl, or guitars. Like the classical greats, you can often tell if they're any good by whether or not they have students. They have WWOZ on the radio at all times (when they're not "shedding," rehearsing, or playing live), and are most likely "420-friendly." Don't hang out with this person for too long if you don't have a keen interest in music theory and history, and aren't willing to hear them talk endlessly about it. You'll get to see some truly great shows, though.

The Local "Artist"
You know the look: tats, gauges, calculatedly eccentric hair, and a serious interest in vintage or handmade duds. They hate it when people call them "hipsters," but still refer to young people with full-time jobs that require a suit as "yuppies." You can find them watching flicks at Indywood, drinking at the Hi Ho Lounge, or painstakingly crafting your latte at Byrdie's, when they're not making art, clothes, or jewelry from recycled materials for the Frenchmen Art Market (and of course their Etsy shop). They'll date corporate types out of sheer curiosity and free meals, but don't expect it to last unless you're cut from the same (vintage) cloth.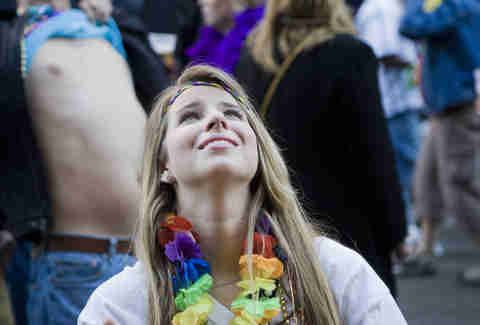 The Recent Transplant
They just arrived from somewhere north of the Mason-Dixon and/or west of the Mississippi, and like Dorothy waking up fully colorized in the land of Oz, everything in NOLA is just magical. Their first six to 12 months here are the best, since they're eager and excited to learn every aspect of the city and its culture, and, should you be a native or a longtime resident, you can have a ton of fun exploring neighborhoods, restaurants, bars, and music clubs with them and showing them the ropes (they will have much in common with the NOLA FOMO at this point). Being with them for their first Mardi Gras will make you glow like a new parent. After those salad days, however, they will inevitably declare themselves an expert on all things New Orleans and begin to second-guess everything you say and every decision you make, so enjoy the newness while it lasts.
The Yankee Tulane Grad
They share everything in common with the Recent Transplant, only they are specifically from the Northeast and their timeline peaks during their senior year as an undergrad. They're so over Snake and Jake's. Two years after graduation, there is a high probability that they'll be so over New Orleans.

The Not-So-Recent Transplant
Been there, done that, drank it, ate it, bought the T-shirt, wore it, then donated it to Goodwill. This person most likely moved here just before or just after "the storm" (we will not use the K word herein). You won't have to ask how long they've been here, because at some point very early on they're going to tell you. The Recent Transplant annoys the ever-loving crap out of them, and they wish people would just stop moving to their neighborhood already. Rented an apartment in the Marigny when it was still affordable for newcomers, and takes umbrage at the "Silicon bayou" techies moving in and ruining a place that "really used to have character, you know?" They are active members of an alternative carnival krewe like Krewe du Vieux or Chewbacchus, and are also in a number of community groups, most often concerned with violent crime, gentrification, Airbnb, or bike theft. They've finally learned how to properly and quickly peel crawfish. They are best off dating their own kind: not a native, not a newbie, but somewhere in between.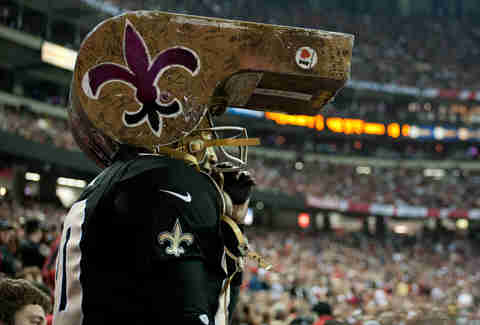 The Superfan
Sports sports sports! There is no game too small, nor any statistic insignificant. They know the names and careers of all the Saints and Pelicans players, and most likely own at least one custom throwback jersey from someone like Archie Manning, Ricky Jackson, or Pete Maravich (bonus points for being signed and framed). On top of pro-level ball, they're an SEC nut, to boot, whether it's "Geaux Tigers!", "Hotty Toddy!", or "War Eagle!" College ball on Saturday and NFL on Sunday will be their entire weekend in season, so if you don't care much for football (and, to a lesser extent, basketball, baseball, even golf), be prepared for a difficult relationship. But if you're a fan, too, you're going to have a wonderful time cheering and tailgating together into your golden years, because this type of fandom lasts a lifetime.

The Good Ole Boy/Gal
They're probably not from NOLA -- or at least not the city proper -- but they have about as much in common with a Yankee transplant as a mud-flecked bloodhound has with a Chihuahua in a designer purse. This person is all about the hunting and fishing, of which we have tons in the Pelican State, and if the KC lights on their 4x4 don't tip you off to their country ways, the Browning logo tattoo on their shoulder or their freezer filled with venison and boar sausage should do the trick. If you ever wanted to go to the annual Tarpon Rodeo in Grand Isle or spend hours in a frigid duck or deer blind in the woods or out on the water, and if you have no qualms with "smokeless tobacco," this is your soulmate. Vegetarians need not apply.

The Herbalist
Wake and bake in the morning, then off to work, with a J on the lunch break and a spliff when they get home to relax. Louisiana is not a fully legal "green state" quite yet, but you couldn't tell that by the amount of herb enjoyed by NOLA locals, this one in particular. They have fully embraced the smoking lifestyle, and if you're looking to date them for longer than a few weeks, it's best that you be into it as well. There's a high probability they know a lot about local music (particularly rap, brass, and funk), have a killer Blu-ray collection, and have the best donut shops and po-boys in the city clocked and mapped. The people who work at Herb Import Co. know this person by name. In fact, they might work there.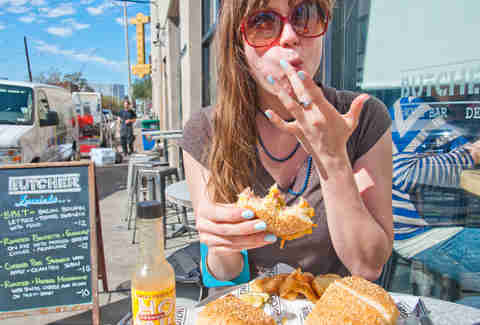 The Restaurant Junkie
There are so many restaurants in New Orleans, you could eat out three times a week for an entire year and never hit the same place twice... and yet this person has been to them all. Twice. Local restaurant reviewers are like prophets to this person, and they keep a running list of every new place they need to hit before everyone finds out how good/bad it is. Counterintuitively, this person is not a Yelper, although they might have a small local food blog. Their Instagram account is 75% food, 25% selfies with chefs. Picky eaters or those on a reasonable food budget should steer clear of this one; those who geek out on everything edible are welcome.

The Home Cook
Where the restaurant junkie lives to eat out, this person gets off on dining in. Their calendar is marked by the four seasons: crawfish, crab, shrimp, and oyster. A glance at their cookbook collection, which makes up the bulk of their bookcase, has sections devoted specifically to Chefs Besh, Link, Prudhomme, Lagasse, Spicer, and Folse, and their copy of The Plantation Cookbook opens directly to the recipe for crawfish etouffee. If you date them, you'd better either have some serious cooking chops or be willing to stand aside when they're in the kitchen, because there's no better way to break their heart than to overcook the meat or burn the roux. On the plus side, they're the type that genuinely embraces life and all its appetites, and you'll always eat well.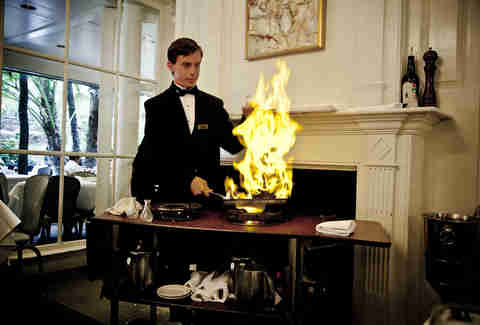 The Service Industry Lifer
With so many restaurants come so many restaurant workers, and boy oh boy do we have those in spades here in NOLA. From line cooks to chefs, hostesses to GMs, bus boys to black-tie servers, and bouncers to molecular mixologists, if you live in the Crescent City, you *will* at some point date one of them. Their lives are generally a constant mix of hard work and hard drinking, and they forgot what a weekend was years ago. Chances are, you're dating them because you work in the service industry, too (like everywhere else, it gets incestuous here). They're great for a fling, but things get more challenging in the long term. Like restaurant jobs, if you happen to find a truly great one, make sure to hang on to them.

The Satyr
No two ways about it, this person loves to drink and be merry. Bloody Marys or screwdrivers start the day, next comes the requisite three-martini lunch right into happy hour, wine or beer with dinner, and then nightcaps at their favorite local spot near home (within walking distance, because what, do you expect them to drive home?). You like karaoke? This one's got karaoke trophies. In other cities, they would be called a "high-functioning" drinker and ring a few alarm bells for their boozy ways, but in New Orleans, people hardly even notice, even when they're well into their cups (they rarely overdo it like an amateur). It's best not to try keeping up with them if you don't have the ironclad liver for it, but you'll be free to imbibe at your own pace, and they're always quick with a song, a dirty joke, or a hilarious (and likely totally fictional) anecdote. Teetotalers might as well be martians, as far as this person is concerned. Mostly lovable, if occasionally insufferable, with a tendency for having a wandering eye. But they're a hell of a lot of fun, even if dating them often comes at the expense of a perpetual hangover.
The Hollywood Southie
As the name suggests, this person moved here solely to work in the local movie industry, which has been booming in recent years due to the generous tax incentives for filmmakers and production crews. They see New Orleans mostly as a novelty, their real home of course being LA or NYC, which NOLA will never fully live up to, but "hey man, this place is actually pretty cool!" You will find yourself explaining a lot about New Orleans to them, which can be fun (like the incubation stage of the Recent Transplant), but, like border collies, they tend to get bored when they're confined here for long periods. Good to date if you're tired of the old NOLA stereotypes and enjoy traveling.

The Hound
Young, brimming with testosterone, and usually found hunting in packs, you'll often find this one on the prowl in the Warehouse District and CBD at spots like Republic and Barcadia, or Uptown at The Bulldog or Monkey Hill. Don't expect a lengthy, meaningful relationship from this guy due to his innate immaturity and Tinder addiction, but if you're game he could be fun for a night or two. Otherwise, seek companionship elsewhere.

The Cougar
The Hound's natural counterpart, albeit more mature, though no less keen on the hunt. Her natural habitat leans towards cocktail haunts like Loa, Bouligny Tavern, and the Swizzle Stick Bar, where you'll find her sipping a dirty martini or bourbon on the rocks. She doesn't need a man to buy her a drink, but if you offer, you might be in for a wild ride.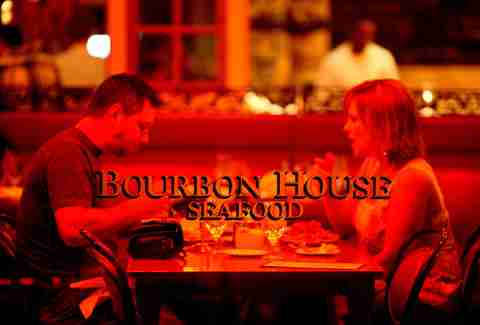 The NOLA-Native Soulmate
They went to the same grade school, middle school, and/or high school as you, and though you both went away to different colleges and maybe did a spell somewhere else during your young professional life, you're both back home in the Big Easy. Your parents and parents' friends already know each other. You go to the same church/synagogue as you both did in your youth here. You have nearly identical social circles, comprised mostly by people you either knew growing up or people those people know, and between the two of you, you wind up bumping into half of them during any major event or Mardi Gras parade. It's only a matter of time before you're married.
Sign up here for our daily New Orleans email and be the first to get all the food/drink/fun in the Big Easy.
Scott Gold is a writer in New Orleans who used to be a #13, but these days he is mostly a combo of #11 and #12. Feel free to follow or vehemently disagree with his NOLA dating assessments: @scottgold.