Tired of staring in the mirror at my dumb, single face last week, I decided to do what any rational adult would do: I went on Tinder, matched with 100 possible girls, and immediately asked them where they wanted to go on a first date. A recap:

Opening with "Where should we go on our first date?" totally worked
I ended up getting way more responses than I'm used to (shut up). More than HALF of the girls I messaged responded to me (54!), and much more positively than usual (seriously, shut up), even though they had no way of knowing if I was dangerous/crazy/into house music.

Five girls openly admired my straightforwardness
I even got a: "Wow, straight to the point. I like your style."
Five others did, uh, not
Funny thing is, they're all totally right.

Five dodged the question altogether
We're talking full-on ignore: "Haha hey Tyler! Happy friday" ... "Happy Friday to you too!"
21 girls thought my asking them out was a hilarious joke
I'll pause to acknowledge a trend you may have noticed in the quotes so far. So. Many. Girls. Laughing. At. Me. 21 at least giggled (haha), five chuckled (hahah), three belly laughed (hahaha), and two were actively trying to hurt my feelings (hahahaha).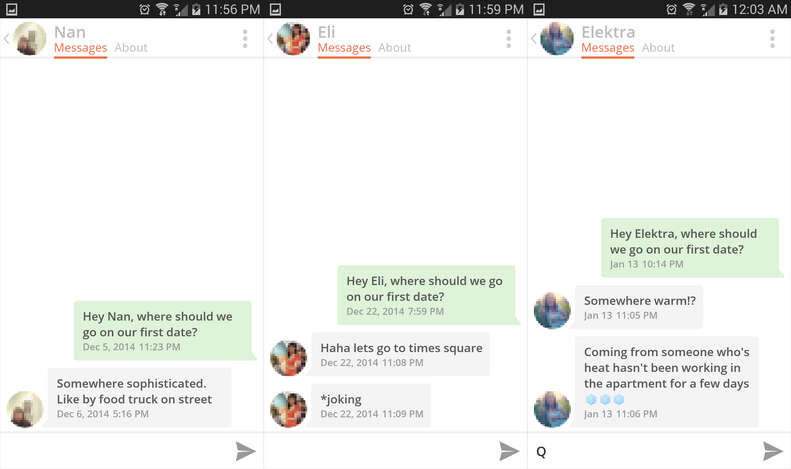 Speaking of jokes, 13 ladies had some of their own
At least, I think they were jokes? Right??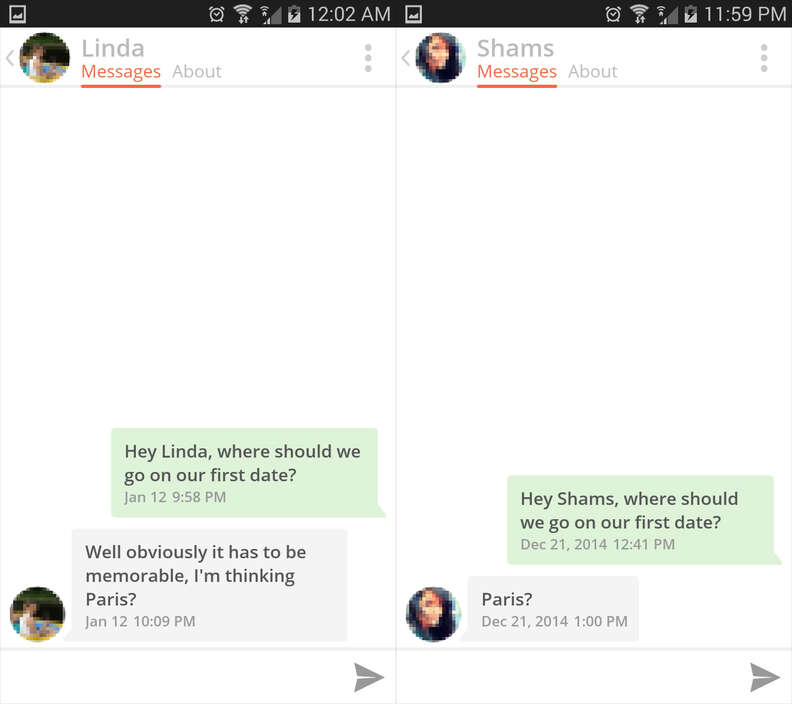 Two girls wanted to go to Paris
We did not go to Paris.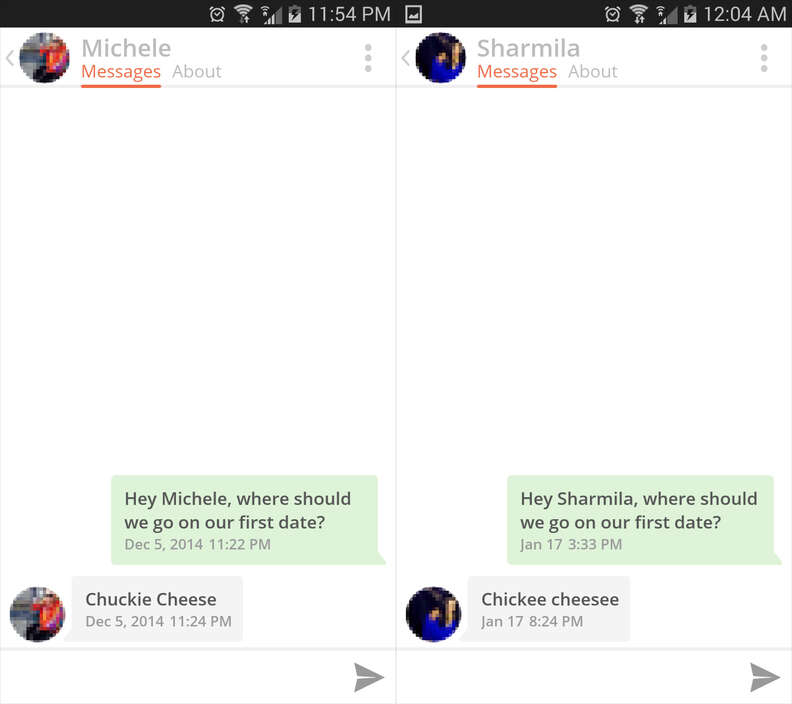 Two girls wanted to go to "Chuckie Cheese"
Actually, one girl wanted to go to "Chuckie Cheese," and one to "Chickee Cheesee."
And 10 of them came back with super-solid date ideas
10 out of 54 honestly isn't that bad. Bonus points for saying "butts." Double bonus points for working "edibles" and "dinosaurs" into the same date idea.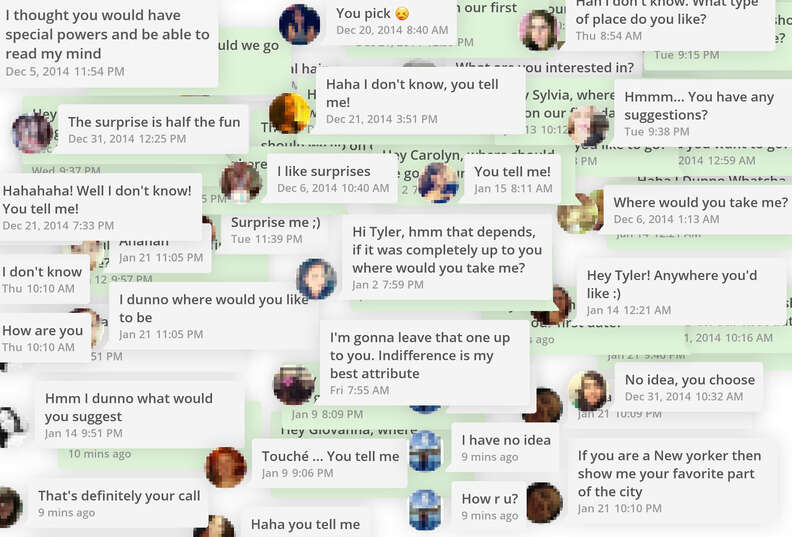 The most common response? "You decide." 17 times.
The most frequently suggested date idea was for me to come up with the date idea. We're talking almost ONE-THIRD of everyone who responded.
And that was kind of my biggest takeaway from this whole thing -- we still live in a world where it is apparently laughable that I ask the girl to come up with the date idea. Sure, maybe it's pure laziness on my part to wish that more of the responses had been creative and usable date ideas, but I'll take "Bowling… Then we can eat some chicken nuggets…" over "Lol you decide," any day.
Sign up here for our daily NYC email and be the first to get all the food/drink/fun New York has to offer.
Tyler Beckwith is an Editorial Assistant at Thrillist and is still wondering what response the Paris girls were expecting. Follow him on Twitter @TKBeckwith.