Dating has become a very complicated thing. In the good old days, you would simply date the person in your village with the most teeth, or you were shipped off to a nearby kingdom to marry a duke and assure a lucrative barley trade.
Nowadays, you might want a variety of things, from a one-night stand to a lifelong partner. And you might discover this person in a variety of new ways, from work parties to a night swiping through Tinder while marathoning a show on Netflix. In any case, it can be hard to select the appropriate venue for the level of date you want, so we've put together this list to help.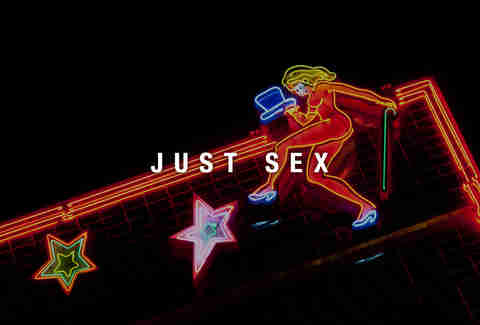 It's 2016, and meaningless, shallow, consensual sex is nothing to be ashamed of. If you're both looking for just a hookup, we've got you covered.
Go to a strip club
Especially if you're a woman, just head to your nearest (or favorite) strip club. Your date will be primed, and because it's Portland, you're always roughly five blocks from one. Hell, if you don't already have someone in mind, you can probably find someone there. For guys, if she/they/he is down to go see some naked ladies (or men) with you, it's a good way to get you both started.
Head to your favorite dive
Portland still boasts a fair amount of awesome dive bars. If you're just in it for a hookup, grab a shot of well whiskey and chase it with a crappy canned beer. Like strip clubs, there's one in every neighborhood, so you're not going to be far from one of your haunts.
Go to any nice bar with high-octane booze
Try a place with liter-sized mason jar drinks: Swift Lounge, Sweet Hereafter, or Bye & Bye, or just grab one of the high-proof Tiki drinks at Hale Pele. These places are nicer than any dive, but that's just a smoke screen, as your goal here is the same: get buzzed and get home. Just be sure to take an Uber or cab. Nothing ruins a hookup like a DUI.
Invite them over to see your record player/cat/balcony garden
… but really, if they're coming over for any of these reasons, it was never for that token anyway. You're in.
Go to any bar in a hotel
Catch a show at a venue like the Doug Fir Lounge, then head straight out and into a room at the hip Jupiter Hotel. Or start the evening at a bar like Clyde Common, Departure, Red Star, Jackknife Bar, or any other bar that is attached to a chic hotel. It might be expensive, but it'll be a night to remember. Oh, and if you're Downtown, you should know that Shift Drinks provides bottles of wine to go until 2:30am.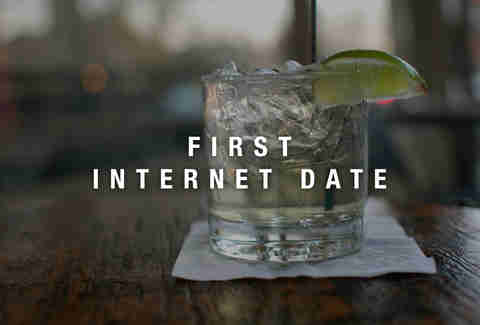 Whether it's Tinder or OkCupid, Grindr, or Christian Mingle, plenty of people are meeting online these days. The stigma is over, everyone! Still, it can be stressful finding a place to go with someone you've only sent flirty messages to online. Here are some ideas to minimize your anxiety.
Head to a cheap happy hour
If you're looking to impress, but you're not ready to drop $50 on a date that might not go anywhere, head to a happy hour at a nice cocktail bar. Think Teardrop, Interurban, Bit House Saloon (they have a cocktail called Tinder Fuel, after all), or The Knock Back. Aalto Lounge has the best happy hour in the city, featuring $2 cocktails. Even if you buy all of your date's drinks and don't hit it off, you've only spent around $12 plus tip, the price of a cocktail anywhere else.
Have a picnic in a park
Did you know Portland has both the country's largest and smallest parks within city limits? Don't expect to have a picnic in the small one, but a picnic date in any of our others is perfect for an initial meetup. It's public, safe, and affordable. It's illegal to drink in Portland parks, so we're absolutely not suggesting you grab a bottle of wine or some cans of Portland Sangria for your date.
Grab coffee or tea
Dates don't have to have to be booze-fueled, and Portland still has some of the best coffee in the country. There are plenty of spots to visit for a latté and a biscuit. We also have awesome tea shops, if that's more your style. If you really need to get wasted to go on a first date, chances are it's not going to work out great.
Go wine tasting
You don't have to go out to wine country to taste wines: there are plenty of excellent wine bars and restaurants in town that having tastings. Try a wine room like the SE Wine Collective, ENSO Winery, or the newly built Teutonic Wine tasting room. Break the ice by having a stranger explain that you should be tasting gooseberry and walnuts in the pinot grigio.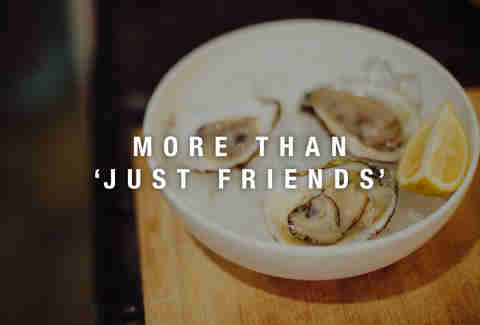 Do you have a friend that you want to be something "more?" Well, you should probably just tell them. If you want a good location to encourage a positive reception, try one of these ideas. But remember: you're not entitled to anyone. If it doesn't work out, it's time to move on.
Eat some oysters with your friend
The most famous of aphrodisiacs, oysters are your friends in this situation. There's just something about the briny, sensual shellfish that might help your friend adjust their views. Plus, Portland is rife with them oyster spots. Try $1 oyster happy hours at Smallwares, or $2 oysters at The Woodsman Tavern's Oyster Hour. Head to B&T Oyster Bar or Olympia Oyster Bar, or try and catch Oyster Social at one of its pop-ups.
Take them to an event
Take your friend to an event for something you're involved in. Are you a comedian? Impress him with how much everyone at Bridgetown Comedy Festival likes you. Do you work in the bar scene? Take her to The Original Artisan Spirits Tasting and show off how many industry friends you have. Impress them with your sick cosplay at Rose City Comic Con. Whatever you choose, they'll see you in a new, impressive light.
Go see the Hump! Film Fest
In other cities, going to a porn film festival would be weird, but in places like Seattle and Portland, going to Hump! is perfectly acceptable. Just go as friends, and see where it takes you. It might just lead to an awkward, one-time hookup that destroys your friendship, but you've got to take that risk.
Take them to a rooftop
You can take your friend to a rooftop bar like Departure, or just find an excuse to end up at a rooftop together towards the end of the night. The two of you, looking over the lights of the city, and that primal adrenaline of being up that high will give you the perfect opportunity to make your move. Just don't blow it.
You've been on a few dates and you at least tolerate one another. You've gotten past the questions about their lineage and animal preference (turns out, they prefer ferrets to cats or dogs). It's time to get serious, talk about the meaningful things, and maybe go to bed together.
Make them dinner and drinks
Not everyone can cook or make a cocktail, but if you can, this is a great move. Skip dinner out and have them come over for your signature dish and drink. Just make sure it's not "grilled cheese sandwich" and "bottle of cheap wine." Then again, if you make a mean grilled cheese, go for it.
Order in
If you can't cook, there's no dearth of great Portland restaurants, and a lot of them deliver. Try a service like Caviar, Delivered Dish, or even the new Amazon Prime delivery service.
Walk the Esplanade, go to Mount Tabor, or visit the Skidmore Bluffs
A hike along the waterfront, watching the sun go down over the city from Mount Tabor, or watching the highways and river from the Skidmore Bluffs is pretty romantic. You might lose hours waxing philosophical, or just run home as quickly as possible. Either way, it's sure to start some fireworks.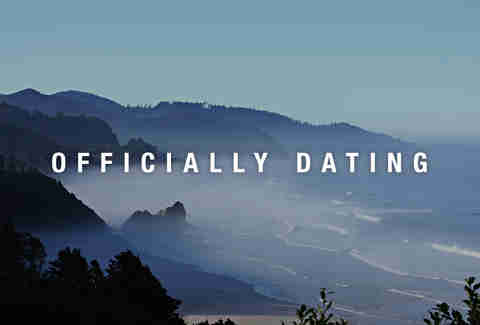 You've made it past the first few awkward dates, discovered that you work well enough in bed together, and realized that you haven't spent more than a day apart in months. You're dating. They're your SO, your partner, your lover.
Go to the gorge
The West Coast is the Best Coast for a reason. Oregon is the prettiest state in the country (sorry, Oklahoma), and the gorge is just an hour outside of Portland. Go be a cliché Portland couple and go hiking at Eagle Creek.
Go to the coast
You know what else is right near Portland? The Oregon coast. It might not have the beaches of California, but it has beautiful beaches nevertheless, and some scenic coastal towns and beach houses. Rent one for the night, or just camp on the beach together.
Get a fancy prix fixe dinner
Perfect for your one-month, one-year, or 10-year anniversary, Portland is rife with fancy restaurants with chef's tasting menus. Try a luxurious dinner at a place like Coquine, Beast, LangBaan (if you can get in), Le Pigeon, Roe, or the inimitable Paley's Place.
Brunch with the parents
If they're still in touch with their parents, it's probably time you meet them. Brunch is the safest way to do this. Our city is obsessed with it, they'll find something they like on the menu, and you can still find a drink if you need it. The Hazel Room, Broder, Tasty n Sons, Lechon, The Country Cat, or any one of the other 100-plus brunch restaurants in Portland will do just fine.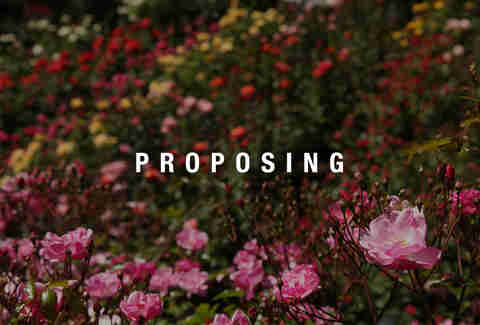 You've been dating for weeks, months, even years now! You can't remember life without them, and you don't want to imagine it. It's time to ask the big question and help support that benevolent, humanitarian diamond industry. You don't have to be the guy to do this anymore, either. If you want them to marry you, you better just ask.
Do it wherever you first met
Did you meet at a trivia night at a local bar? Work with the emcee and see if you can't ask a special bonus question at the end of the night. Karaoke? Put your name in for a special song. Did you have a meet-cute where your dogs got tangled up together at a park when you were out running? First off, you are disgusting, but secondly, that's a great opportunity; bend down to tie your shoe at the spot you met, then surprise them with a ring.
Do it at a fancy dessert place
It's a cliche for a reason. Try Papa Haydn, the Rimsky-Korsakoffee House, or Pix Patisserie. Your waiter will be happy to add a ring to the top of any dessert, or in the bottom of a glass of bubbles. Just be sure your soon-to-be-fiancé notices it before they swallow.
Deck out your home and do it
Again, cliches are born for a reason. Don't discount rose petals, candles, Champagne, formal wear, and your most romantic Spotify playlist. Just don't burn the place down with your amorous celebrations.
Because sometimes your commitment level is "no longer committed." Breaking up sucks. Being broken up with is worse. Here's some places to do it that will make it easier on both of you.
You're effed -- this is going to suck no matter what side of it you're on
Sorry to say it, but if one or both of your were at all invested in this relationship, this isn't going to be fun. Breaking up is just a terrible event, no matter what.
Take a walk together
Go for a walk. They'll probably know what's going to happen, but it's better than doing it over drinks or coffee in a public place. People might look weirdly at a sobbing person running down the street, but it's better than being gawked at in a coffee shop as your now-ex screams about your shortcomings through their tears.
Do it any other way besides text or email
It's 2016. Communication is the easiest and most removed it's ever been. It might be tempting to send them a message saying "so sorry, so long" and avoid seeing their heart figuratively break in front of you, but grow up and do the mature thing in person.
Sign up here for our daily PDX email and be the first to get all the food/drink/fun Portland has to offer.