One thing that'll probably get you laid this Valentine's Day: a box of heart-shaped candies that say "Page Me" on them. Three things that'll much more probably get you laid: these San Francisco-made, Thrillist-curated gifts.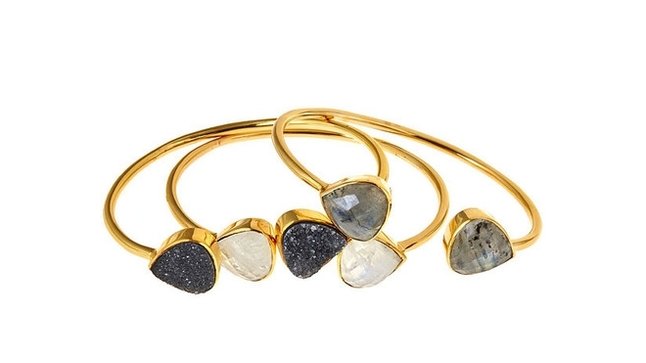 Margaret Elizabeth Bangles
Get her this fashionable arm accessory from a (very pretty) designer who graduated from Boston College and used to work at Google, so you know she's wicked smaht.
Oh, and there are a ton of other cool gifts here too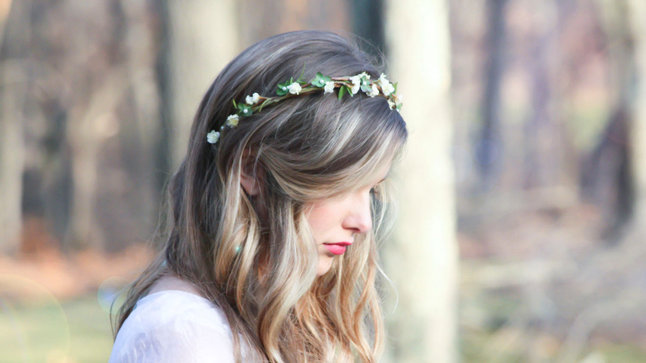 Serenity Crystal Yellow Rose Crown
Not just an excuse to run a picture of this super-hot chick* (*lie), this's also an actually totally-in-right-now headband made with tiny branches, flowers, and vines, woven together and adorned with a "pearl center cluster" along the edges.
Zooey Deschaneloooo, she needs this!
Ofina Monogram Rings at Azil Boutique
As Saint Valentine famously said: If you like it then you shoulda put a ring on it. Heed his sage advice with this finger-cessory that's made in-house at Azil in Hayes Valley, and can be fitted and customized with your GF's initial on it.
Seriously, girls love stuff with their own initials