10 Things You Should Know Before Dating Someone From Seattle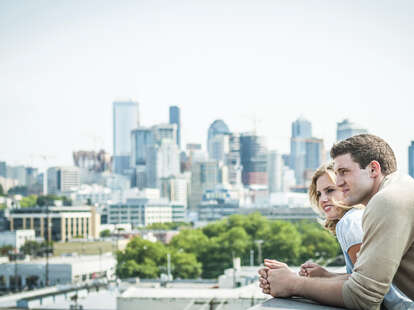 Seattle may be a booming metropolis surrounded by untouched wilderness. But inside the confines of the city, another wilderness exists: the dating scene. Ask anyone in Seattle what dating is like here, and you'll get a million different answers. However, there are a few general guidelines to follow if you're looking for love in the Emerald City. Here's what you need to know.

There's this thing called the "Seattle Freeze"
Never heard of the "Seattle Freeze"? It's basically this: if you're new to the city, it can be hard to make friends or go on dates because everyone is stuck in their own little bubbles, comfortable with their pre-established friend groups and not looking for new members. Unfortunately, most of what you've heard is true. But don't give up hope. That Tinder date will happen... in a couple of months.
It's not weird to go camping or hiking for a second date
If you want a date, you'll need a little bit of charm and a whole lot of outdoor gear. With dozens of mountain ranges and day hikes less than an hour outside of the city, being adventurous is a quality you'll absolutely need in order to make it in Seattle. That is, unless you're incredibly rich and possess the good looks of a young Burt Reynolds.

We will use a date as an excuse to see a tourist attraction
There are so many amazing attractions all over Seattle (Fremont Troll, Golden Gardens, Gas Works Park, Ballard Locks, the Space Needle, etc.), but no one wants to go see them alone, and there's a good chance most of our Seattle friends have already been there. If we've made it to date two or three, don't be surprised when you get a text asking "Hey, have you seen the troll yet?"
You'll need to dedicate yourself to one of our sports teams
Seattleites are, for the most part, pretty passive people. But that all changes when the season begins. Whether it's football, baseball, soccer, or basketball, as soon as a game's on, we turn into rage monsters fully dedicated to our teams. If you're going to date us, you better suit up and bring out the face paint.

A coffee date will take place anywhere except Starbucks
Starbucks may have started here, but there are so many better coffee shops in the city. Try any of these eight, for instance.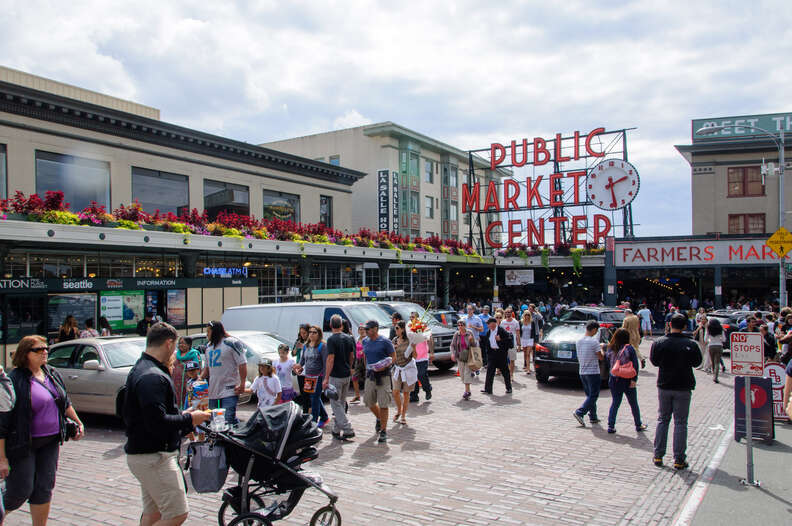 No, we don't want to go to Pike Place Market
Screaming babies, lost tourists, and street performers singing opera a few decibels too loud... although someone probably told you this landmark is a magical place for a romantic stroll, it isn't, and that person is wrong.
We will always be wearing flannel
And vests, and parkas, and gloves... what can we say? This is the Pacific Northwest, and we're just trying to blend in.

It's not going to work out if you don't live near public transportation
Seattle is a very well-connected city, and public transportation is a large part of nearly everyone's life. If the bus ride to your place is over an hour... it's a hard pass.

None of us are actually from Seattle
We moved here because of work, or never left after college. This makes Seattle a vast melting pot. Basically, there's someone to date for almost everyone out here. We will still give you the Seattle Freeze, though. There's no getting out of that one.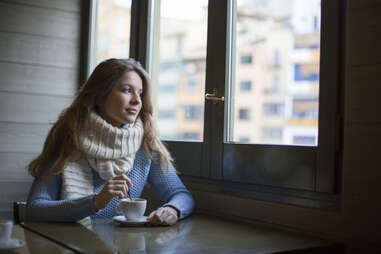 We'll be hibernating for six months out of the year
For half the year in Seattle, the weather is something out of Twilight sans hormone-fueled vampires. And although the cold and rainy weather is kind of nice at first, it quickly gets old, fast. Having a secure Netflix, Hulu, and/or HBO Go/Now account is a necessity during this period.
Sign up here for our daily Seattle email and be the first to get all the food/drink/fun in town.
Cody Permenter is a freelance writer for Thrillist who really needs to update his Tinder profile. Follow him on Twitter.