The 8 Things You Need to Actually Sleep Comfortably on a Plane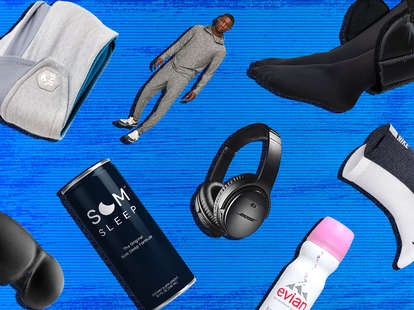 Frannie Jiranek
Frannie Jiranek
We independently source all of the awesome products and experiences that we feature on Thrillist. If you buy or book from the links on our site, we may receive an affiliate commission — which in turn supports our work.
You get what you pay for when you fly in economy, which is to say, not much. Yes, some airlines are upping the ante in terms of coach class amenities, but it takes a whole lot more than extra snacks or an added inch of legroom to feel comfortable in the cheap seats. That's especially true when you're strapped in for a long-haul overnight flight, twisting and turning between the armrests in hopes of tuckering yourself out enough to pass out slack-jawed for a few hours.
Luckily, with a little planning, you can set yourself up for some successful shuteye by following a few tips and stashing away some low-profile essentials to create a cozy cocoon. To make it easy, we've pulled together a list of things you should keep in your carry-on to help doze off unfazed during your next long flight, and also wake up feeling refreshed.
A sturdy travel pillow that doesn't suck
trtl Pillow Plus
$59.99
Apart from the questionable cleanliness of airline-issued pillows, they're also a sad excuse for a comfortable headrest. You owe it to yourself to invest in one that actually cradles your noggin in a way that makes drifting off to sleep inches from a stranger a cinch. The trtle PIllow Plus is an ergonomically designed padded neck brace that adjusts to suit whatever position you're in, and stays that way for the duration. Plus, it's breathable and more low-profile (and durable) than the traditional horseshoe-shaped foam pillows they overcharge for at Hudson News, so it won't take up much room at all in your bag.
A top-notch pair of noise-cancelling headphones
Bose QuietComfort 35 II Wireless Bluetooth Headphones
$299
Hell is real, and it is the seat in front of a screaming infant on a 9-hour flight. You can mitigate such torture with the right set of noise-cancelling headphones like these wireless QuietComforts from Bose, which allow you to enter a cone of near-silence once you put them on. Not only do they offer superior sound quality if you're looking to decompress with a soothing playlist, but they're equipped with three levels of powerful noise cancellation which you can easily toggle between via a dedicated app. They're also designed to run for 20 hours on a single charge, which is long enough to last for the full duration of the world's longest flight.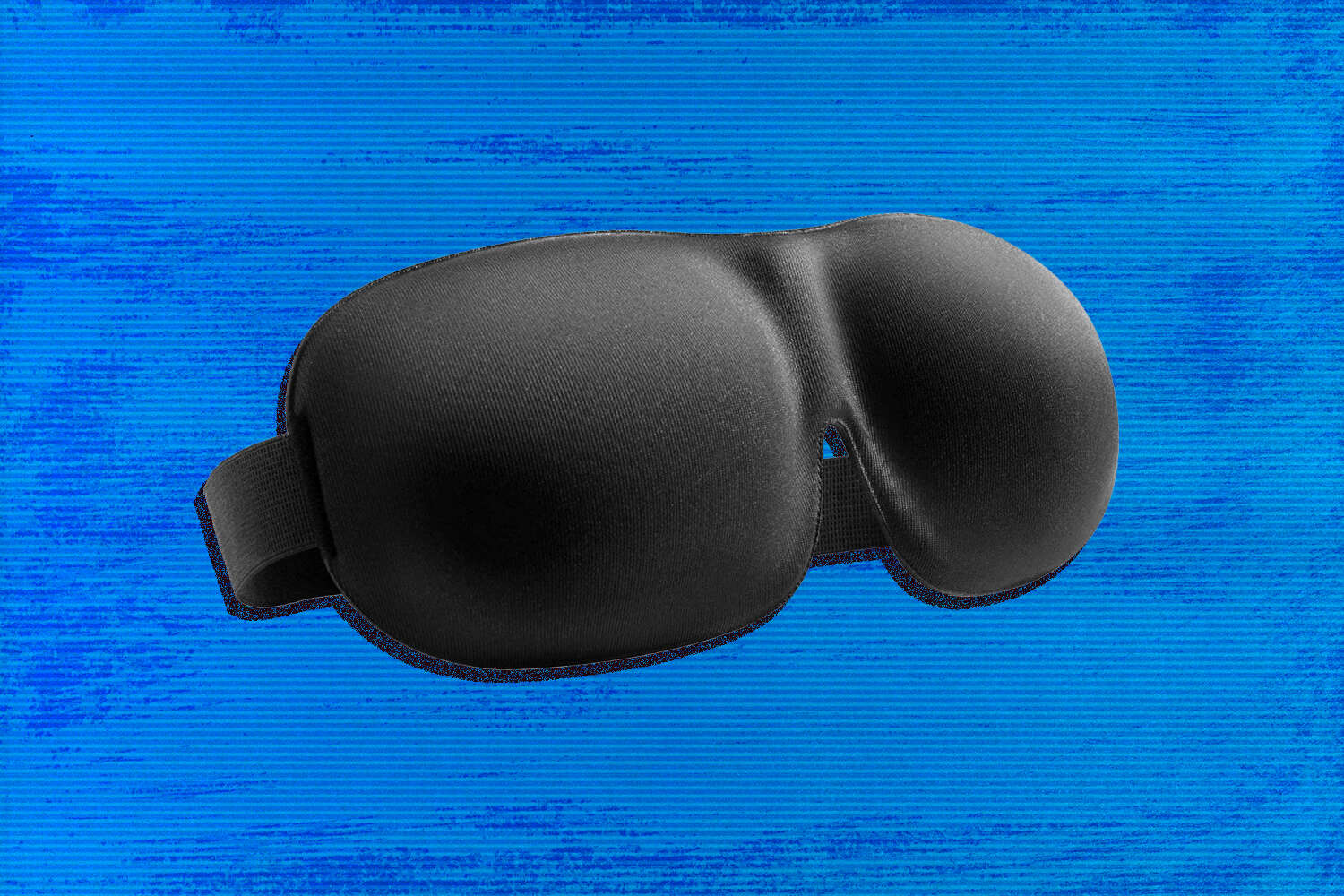 A super-soft eye mask to block out the world
OriHea Eye Mask
$8.99
Even in a dark airplane cabin, the flicker of other folks' reading lights can prevent you from drifting off without issue, which is why it's important to have a proper blackout eye mask. This contoured one is designed to rest on your face comfortably (without touching your eyes) while sealing out any and all light, so you can trick your body into entering sleep mode even when the sun is shining bright through the windows.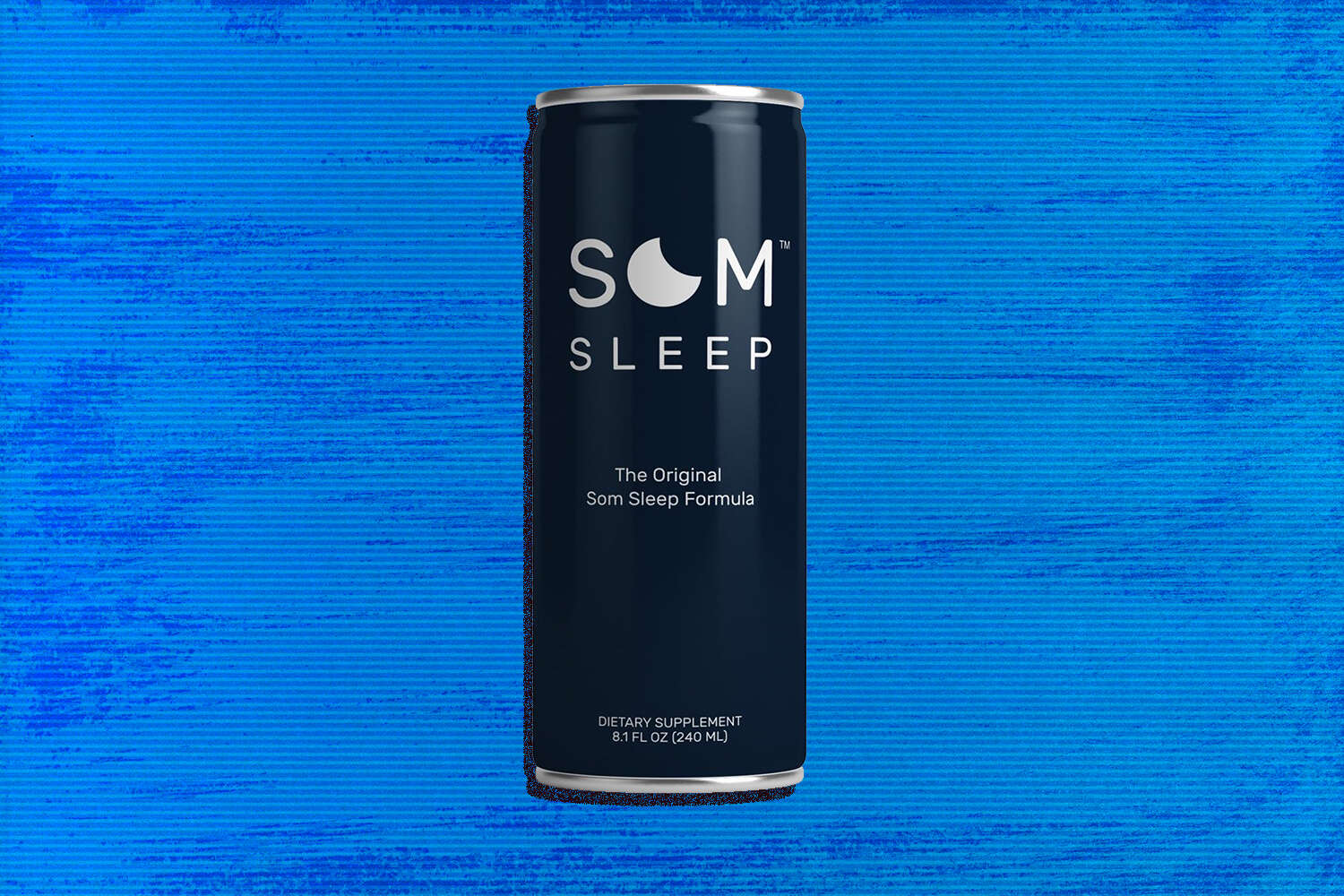 The right supplements to send you into a deep slumber
Som Sleep Formula
$11.99 per 4-pack
If you're the type of flyer who comes prepared with a pharmacy's worth of "calming" prescriptions (thank you, Xanax), more power to you. However, for those of us attempting to drift off au natural, sipping on a supplement like Som can be a game-changer. Each can is packed with magnesium, vitamin B6, L-Theanine, GABA, and melatonin that can help your body wind down and get ready for sleep without waking up groggy. Drink one 30 minutes before you want to crash and let things take their course.
MORE: Useful tips and remedies for overcoming flight anxiety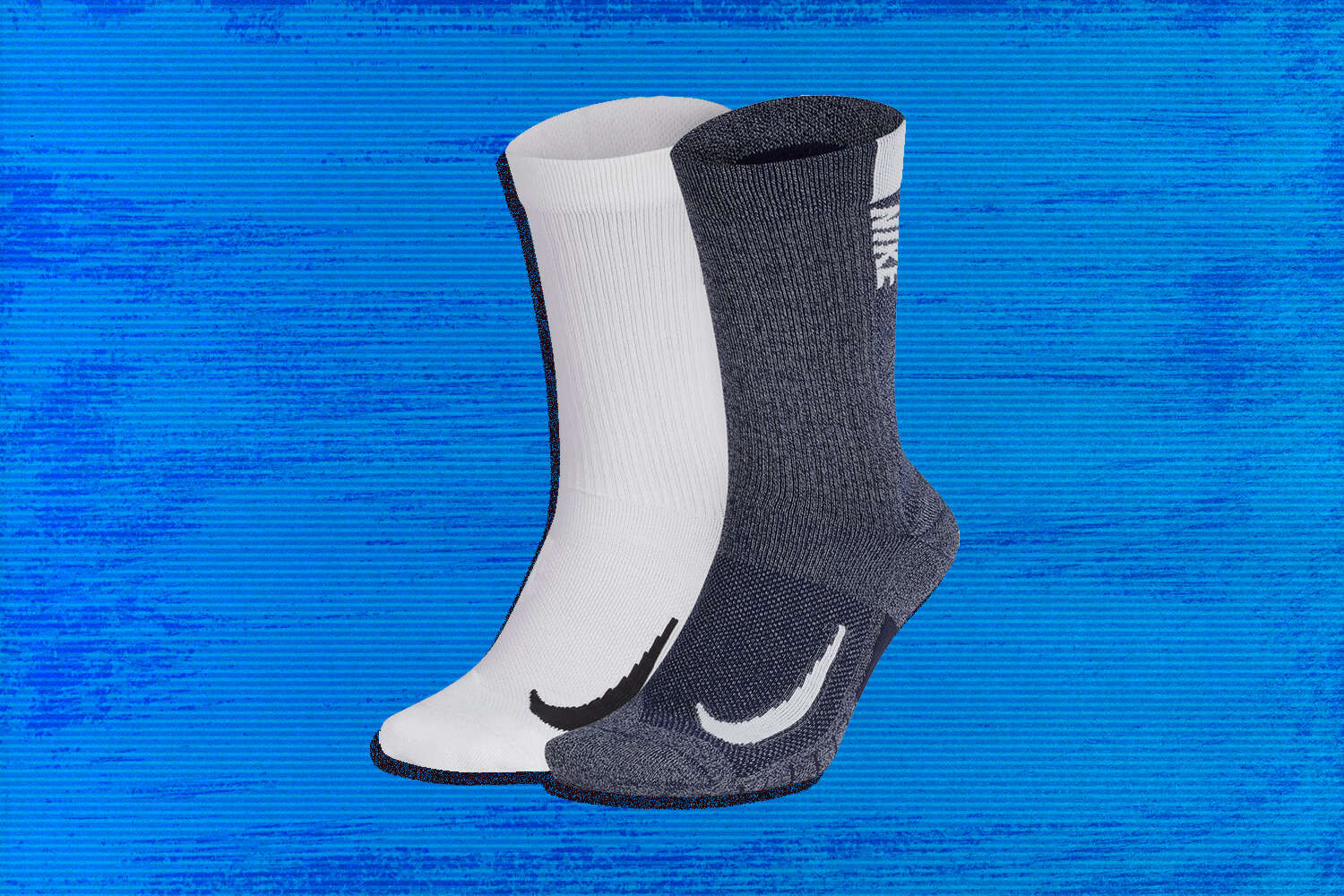 A proper pair of cozy socks
Nike Multiplier socks
$18 per 2-pack
If you insist on traveling in sandals or are prone to literal cold feet, you'd be wise to pack an extra pair of warm socks to ensure your nippy toes don't keep you awake. These Nike Multipliers are incredibly comfortable and warm, though they're also breathable and made with sweat-wicking materials should you get a little too toasty.
A foam footrest for next-level reclining
Sleepy Ride airplane footrest
$19.97
When you're trapped in a cramped seat for hours inside an aluminum tube miles above the Earth, there's no reason to try too hard to look cool. The point here is comfort, which is where this admittedly absurd footrest comes in. The simple rig is essentially a mini hammock for your legs, attaching to the tray table fastener in front of you and allowing you to create a mini La-Z-Boy situation for your lower half. Pro-tip: pick a window seat.
An insanely comfortable sweatshirt
Outdoor Voices CloudKnit Hoodie
$85
There is absolutely nothing soft and cuddly about being pinned between armrests, but you can at least make the most of it by draping yourself in a force-field of super-soft material. This Outdoor Voices hoodie has been described by more than a few customers as the softest, most comfortable sweatshirt they've ever owned, and thereby deserves a spot in your carry-on. It's pajama-caliber soft, but thoughtfully fitted and structured so you won't look like a schlub when you deplane still wearing it. Oh, and it'll also pair well without whatever travel-friendly sweatpants you opt to lounge in.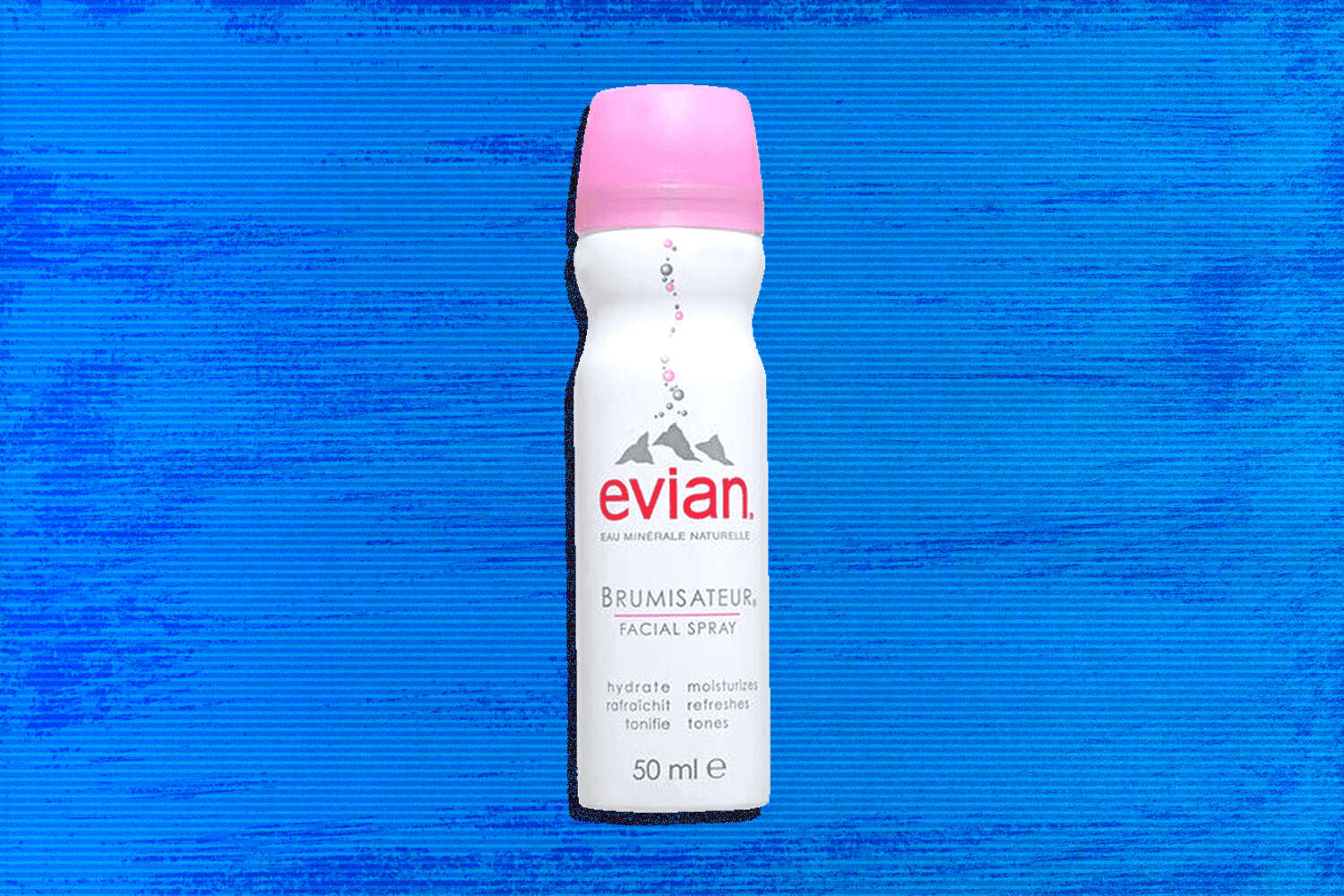 A face spritz that'll keep you looking rested
Evian Facial Spray
$16 per 2-pack
We all know that flying is wildly dehydrating, but there are ways to fight it beyond simply drinking plenty of water. These mini aersol bottles contain a special spritz of Evian, which you should periodically mist your face with during your flight (or at least before and after you wake up), to look and feel refreshed once you land. That's doubly true if your in-flight routine typically involves downing a few drinks (no judgement).
MORE: Most jet lag "cures" are garbage. Here's how to actually avoid it