Design by Grace Han for Thrillist
Design by Grace Han for Thrillist
We independently source all of the awesome products and experiences that we feature on Thrillist. If you buy or book from the links on our site, we may receive an affiliate commission — which in turn supports our work.
The kind of fuel you choose to cook with is contingent on so many factors. What type of grill will you be using? How much time do you have? What kind of flavor do you want your food to absorb? Do you have access to good wood, charcoal, etc? Now this isn't an article about which kind of fuel reigns supreme. There will always be charcoal lovers, propane purists, and pellet-heads. Instead, this is about the benefits of cooking with each type of fuel in order to maximize your time outside grilling with your crew.
To help us out, we talked with outdoor cooking expert and author of Food by Fire, Derek Wolf (you might know him better from his IG handle @overthefirecooking), Jonathan Fox (of ATL's Fox Bros Bar-B-Q), and Mike Conlon, the current Director of Culinary Operations—and previous pitmaster—of Hometown BBQ in Red Hook, Brooklyn.
Propane
Propane is synonymous with convenience and quickness. Firing up a propane grill is as simple as hooking up a tank, turning a knob, and pressing a button. Now there are two major benefits to cooking with propane: one is that a propane grill typically has two-to-four burners which can all be adjusted to different temperatures with the twist of a knob, meaning you can move cooked things over to keep them warm while you work on proteins or veggies that might take longer to cook. The other is that you "taste the meat not the heat," an old adage that has to do with cooking a burger and getting only the cooked meat flavor (though many argue that the tinge of charcoal or wood on a burger only makes it that much more scrumptious). The experts have all used propane to cook, but were much more into cooking with charcoal and wood.
The Propane Store
"Taste the meat, not the heat." - Hank Hill
The Propane Store
"Taste the meat, not the heat." - Hank Hill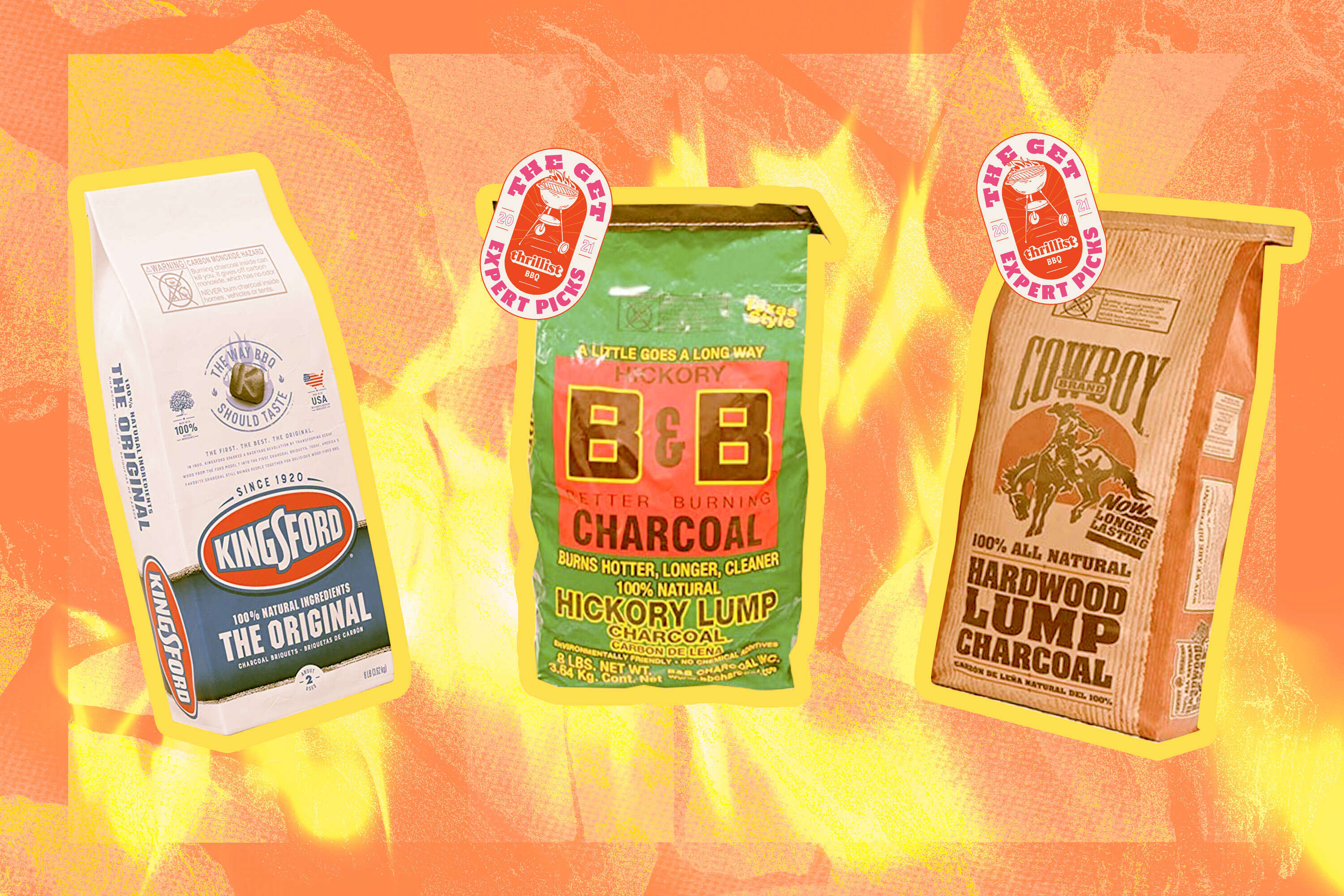 Ah charcoal. The unofficial king of the 'cue. Many think charcoal was the invention of Henry Ford—this is not true, he only found a way to bag it and sell it in droves. Anyway, charcoal has been the cornerstone of the modern backyard BBQ for generations and it's unlikely that'll change anytime soon. Wolf remarks that "charcoal is a great next step for those wanting to venture into fire cooking. It's really easy to control if you have a good charcoal grill with nice airflow. The food you can cook can range from grilled steaks & veggies to smoked brisket or pork belly." Fox adds, "I've found [charcoal] really adds the most flavor and burns both cleaner, hotter, and longer for a great sear. The charcoal you are using is just as important as the quality of the item you are grilling, so I go with B&B Charcoal." Wolf's charcoal of choice is Cowboy Charcoal, but there are plenty of other solid brands out there to choose from.
The Charcoal Store
A beloved fuel that's been around for generations. Here are some of our favorites.
The Charcoal Store
A beloved fuel that's been around for generations. Here are some of our favorites.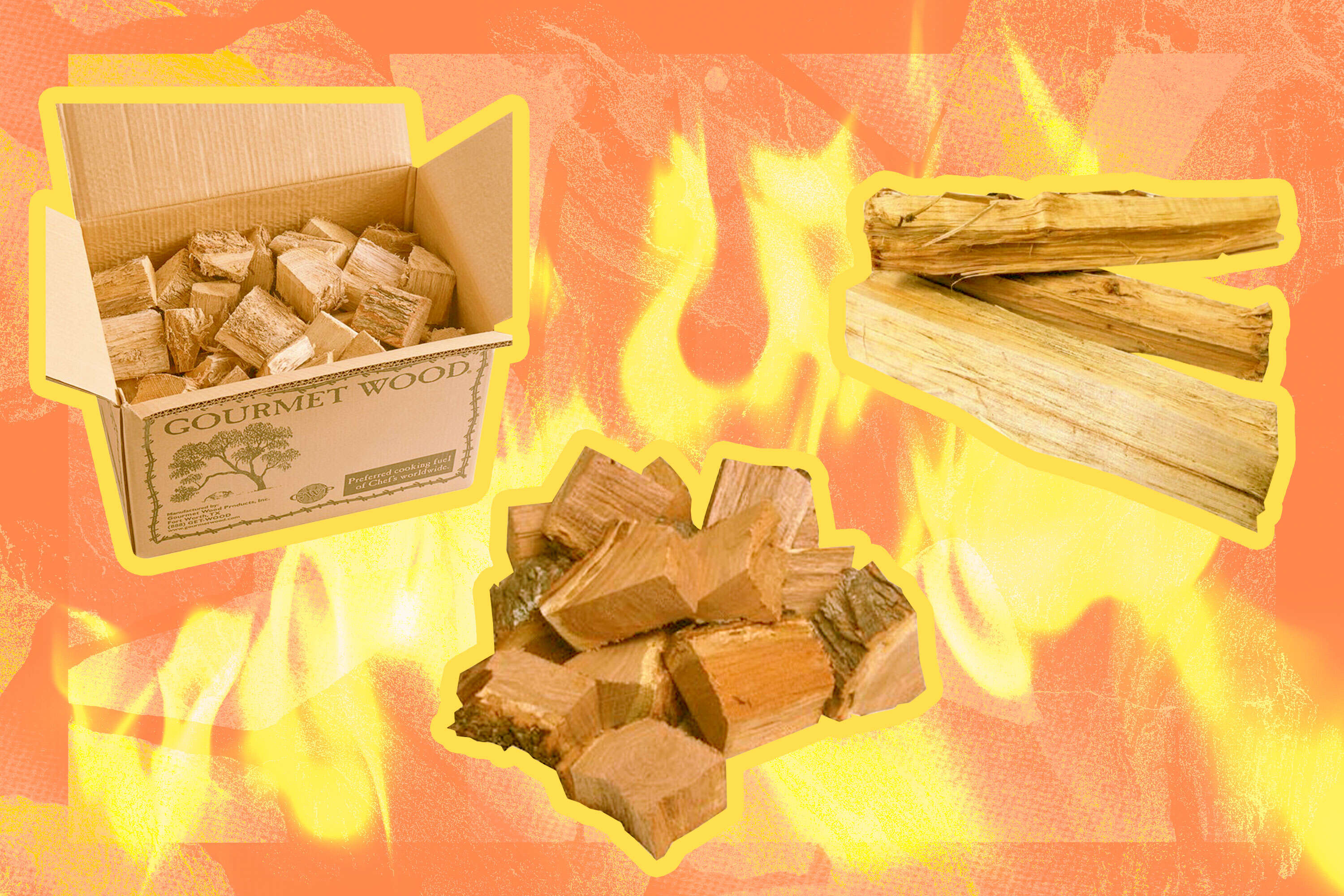 If you've ever spent a couple of nights camping, you've presumably cooked over wood. The final course might not look like Wolf's, but it was probably palatable—especially if cooked on a cast iron skillet. However, for many outdoor cooking aficionado's wood is the way to go. When cooking with wood, Wolf tells me the best flavors will come out "when you use good hardwood like cherry, oak, hickory, pecan or even apple," he adds "Real wood creates the best flavor on your food and also helps to support local business when you buy local wood." When choosing what wood is the most flexible, Conlon notes that "White oak is best for the north. It's neutral and has great smoke penetration. You can even use oak on smaller grills like a Weber, as it's available in chips, pellets, chunks, etc." It's worth noting that in Texas, he used post oak, so find whichever regional oak is by you and start with that.
The Wood Store
Start with a nice oak and go from there. Here are some woods the pros love.
The Wood Store
Start with a nice oak and go from there. Here are some woods the pros love.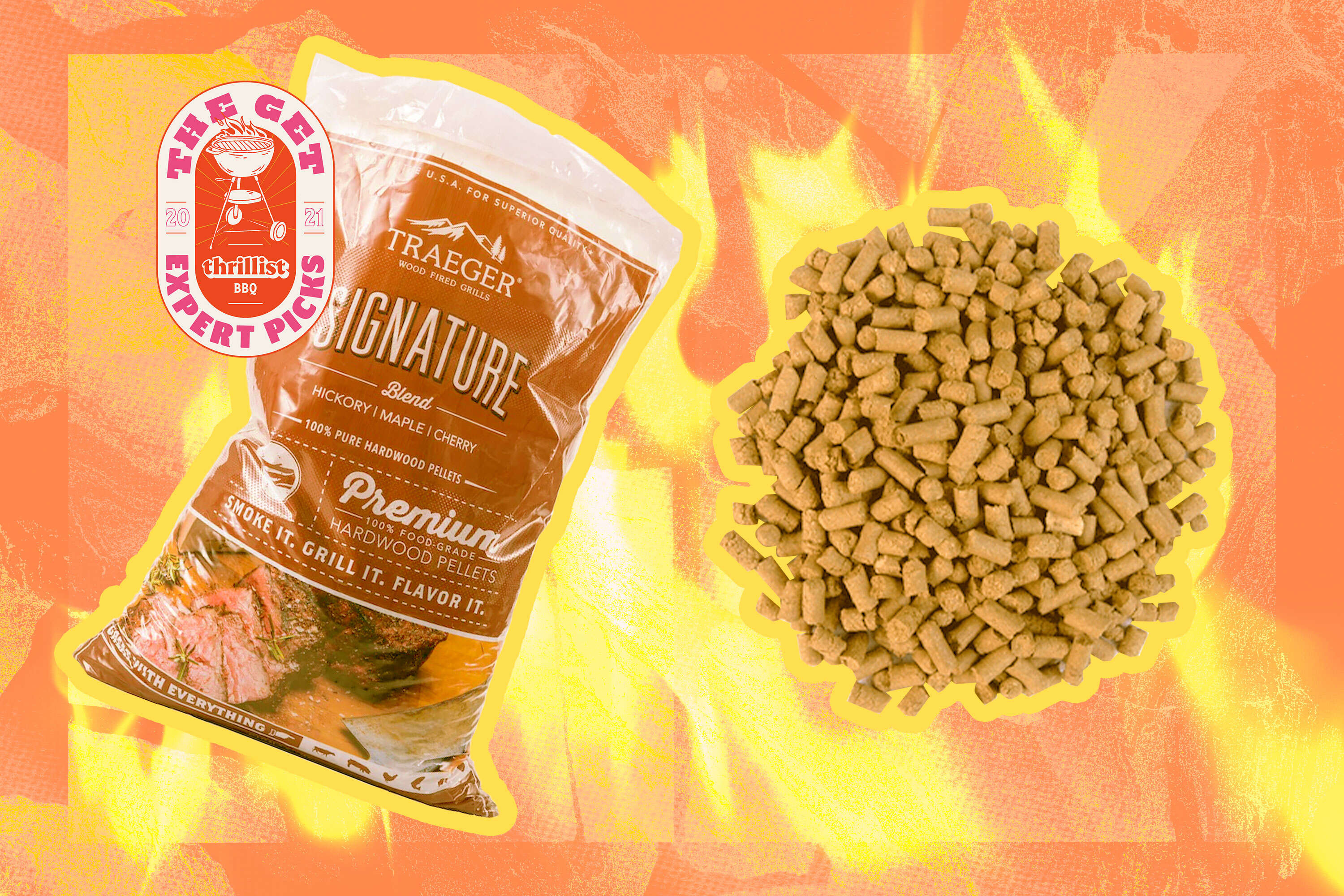 Pellets are a bit different because they're usually considered a fuel and an ingredient—since you'll be smoking rather than grilling. Also, pellets can be used with other forms of fuel to add flavor. That said, the most popular way to use pellets is probably in a pellet smoker—like a Traeger—which uses the pellets for fuel, flavor, and heat. Benefits of pellet cooking include the ability to easily maintain a constant temp, more energy efficiency, and super easy clean up. Conlon tells me that "Pellets for smoking at home are great, especially if you have the auto-feed hopper. If you're going to throw something on for 16 hours, being able to walk away without worrying is a must." You'll have to experiment with pellets to really find your groove, but that's all part of the process. BBQChamps offer a great explainer if you're looking to jump into pellet smoking.
The Pellet Store
The ultimate fuel/flavor/heat source for the hobbyist. Check out these great picks for pellets.
Whatever fuel you choose, be it propane, charcoal, wood, or pellets, it's always good to remember Wolf's words of wisdom: "I think that any fuel source can be amazing if it gets people outside, cooking with family and friends." We couldn't agree more.