We independently source all of the awesome products and experiences that we feature on Thrillist. If you buy or book from the links on our site, we may receive an affiliate commission — which in turn supports our work.
In case you haven't heard, it's the Year of the Ox, baby. Lunar New Year begins on February 12 this year, and will mark the start of a 15-day celebration across China and other Asian countries. Lunar New Year falls on the first new moon of the lunisolar calendar that is traditionally used by East Asian countries like China, South Korea, Vietnam, Thailand, Taiwan, Hong Kong, Tibet, and Singapore.
While many of the traditional parades and celebrations are curtailed this year, you can still do your part by supporting some Asian-owned food and beverage businesses—after all, isn't the best way to celebrate by eating and drinking? Each of the products below come from innovative and enterprising young Asian-Americans (and in one case, an Asian-Australian) who've created delicious, flavor-packed products by sourcing as many ingredients as possible directly from Asia and bringing them to a U.S. audience, sometimes for the first time. So come hungry (or thirsty) and get ready to discover some of the best Asian food products on the market to help you ring in the Year of the Ox with a proper feast.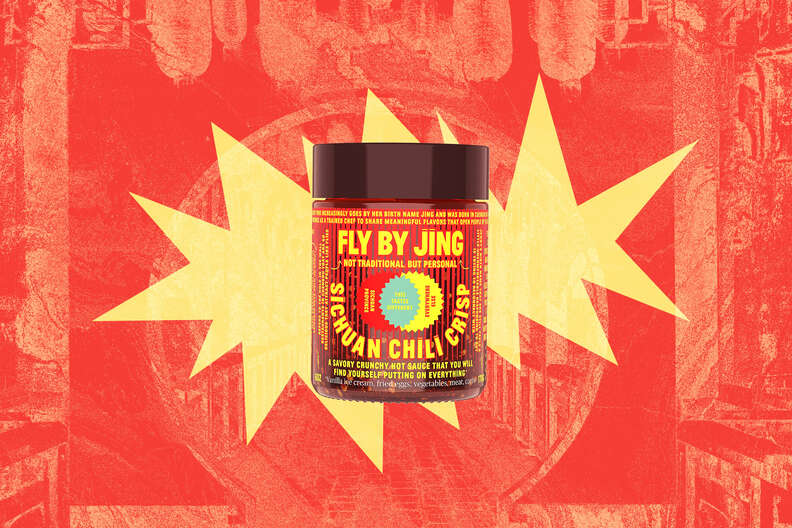 Launched in 2018 by Jing Gao, Fly by Jing is a line of addictive Asian ingredients, sauces, and other condiments that are popular in China but less-known in the U.S. Gao is a chef who previously launched an award-winning restaurant in Shanghai and an expert on Chinese cuisine on a mission to bring uncensored Chinese flavors to the U.S. The brand is inspired by the flavors of her hometown Chengdu, in the province of Sichuan, and its popular "fly restaurants," hole-in-the-wall eateries so good they are said to attract diners like flies. Sichuan food is defined by a complex xian (umami) that draws out the essence of ingredients. Jing spent years sourcing the best ingredients in the mountains and countrysides of China to create a line of spices and sauces. Her signature and most popular product is the addictive Sichuan Chili Crisp, but other condiments to try include her Zhong Sauce (inspired by Chgnedu Zhong dumplings), Mala Spice Mix (Sichuan's signature 11-spice mix, which includes numbing Sichuan peppers), and 3-year Aged Doubanjian (fermented chili bean sauce).
Nguyen Coffee Supply is the first Vietnamese American-owned importer, supplier, and roaster of green coffee beans from Vietnam in New York. The company was founded by Sahra Nguyen, a first-generation Vietnamese American, who is the daughter of refugees who fled their country by boat after the Vietnam War. When Nguyen noticed that there was a huge misconception about the quality of coffee beans grown in Vietnam, even though Vietnam is the world's second-largest coffee producer, she decided to do something about it. She partnered with family-run coffee farmers in Vietnam's Highlands to import organic, green Arabica and Robusto beans. Once they arrive in NYC, she roasts them in Brooklyn and creates various blends under names like True Grit and Moxy. She also sells traditional Vietnamese phin filters, including a limited edition ceramic one designed by Vietnamese street artist LiarBen, made in Bat Trang.
Omsom was founded in 2020 by first-generation Vietnamese sisters Kim and Vanessa Pham to create recipes for home cooks and supply them with classic Asian sauces, seasoning, and oils that they source from various Asian countries. Each starter kit focuses on a specific cuisine from a different Asian country and helps customers make dishes like sisig, bulgogi, and larb at home. To create the recipes, they partnered with chefs from Asian restaurants in New York City and San Francisco, including Vietnamese restaurant Madame Vo, Filipino eatery Jeepney, and Korean spot the Sunday Family. Ingredients are mostly sourced from Asia, with significant research to find the best quality provisions from authentic sources.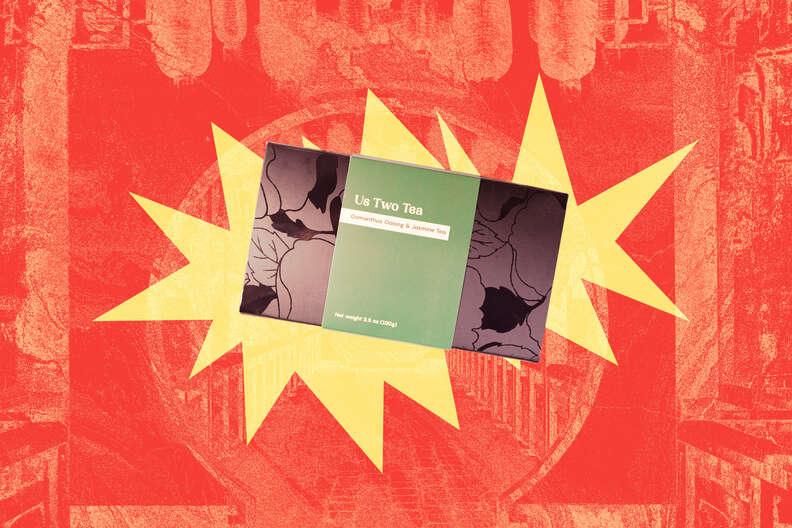 28-year-old Chinese transplant Maggie Xue started Us Two Tea in early 2020 to solve a problem: Asian culture is largely absent from today's tea aisle in the U.S. While many Americans drink tea, there are very few mainstream tea brands that are Asian-owned (even though they might use tea grown in Asia) and celebrate their origin. Asian tea in the U.S. is often only found in specialty stores, and only in a loose-leaf format instead of convenient sachets (Us Two Tea's are biodegradable). To find her tea, Maggie went door to door in the mountains of Taiwan, after running into importing problems from her native China. She ultimately chose two farms by befriending their young, third-generation tea farmers. Amazingly, Us Two Tea's tea—which comes in green Jasmine (called Pillowtalk), Oolong (called Homesick), Baozhong (called Family Tradition), and Black (called Manhattan Black) are not bitter, even if they get over-steeped.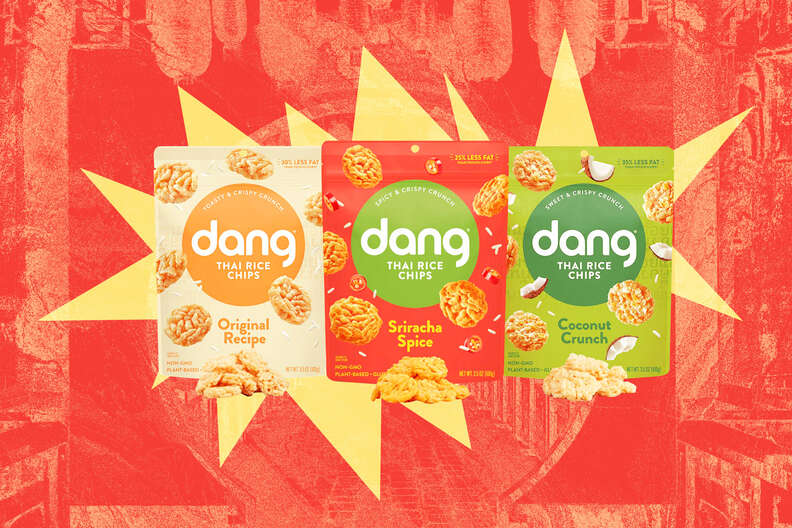 Born out of a Thai food pop-up in 2011, brothers Vincent and Andrew Kitirattragarn started their packaged snack company Dang Foods with an initial line of coconut chips. The Thai-American brothers, who named their company after their mother (aka Mama Dang), source their coconuts in Thailand and are a Certified B Corp, meaning they adhere to certain environmental, social, and ethical standards. And while the coconut chips are certainly delicious, it's the crunchy Thai rice chips they added a few years later that we can't put down. In flavors like aged cheddar, sriracha, coconut, and toasted sesame, they satisfy any crispy snack craving, sweet or savory. The little rice cakes (not at all like Styrofoam-textured American rice cakes) are inspired by the ubiquitous street food khao taen in northern Thailand, made from dried sticky rice cakes soaked in watermelon juice and then cooked. The brothers use watermelon juice and coconut milk to bind the grains and then crisp them up, bringing out the flavor of toasted rice.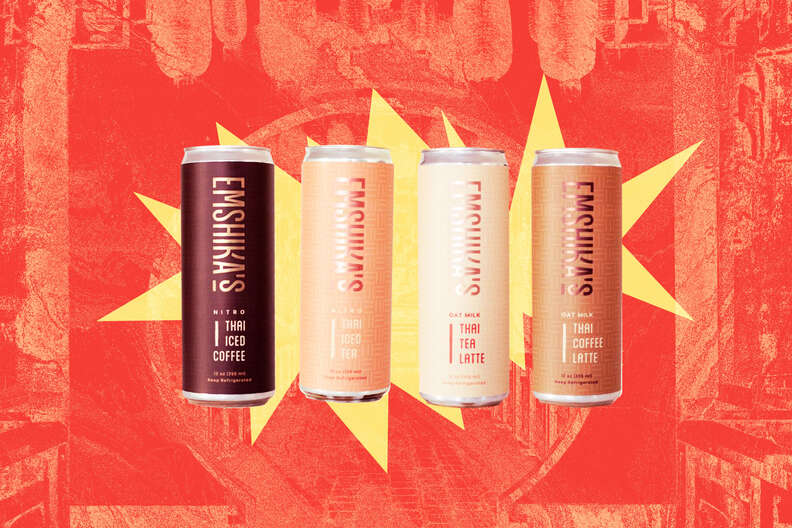 Thailand-born chef and entrepreneur Emshika Alberini is making Thai iced tea and coffee mainstream with her just-launched canned Thai iced tea and coffee brand, Emshika's. The initial lineup includes Original Thai Iced Tea, Original Thai Iced Coffee, Thai Iced Tea with Oat Milk, and Thai Iced Coffee with Oat Milk. While the Thai iced tea on offer at many Thai restaurants often uses food coloring and tons of sugar, Emshika's is brewed from organic Assam tea sourced from northern Thailand and monk fruit juice as a sweetener. The Thai Iced Coffee is prepared in the traditional Oliang style, meaning it's made from a mixture of coffee, sweetener, and various grains and seeds like cardamom, corn, soybeans, rice, and sesame seeds. Plus, both the tea and coffee are nitro-infused, giving them a thick and creamy texture.
Back in 2009, seaweed wasn't yet a popular snack in the U.S. and the snacks that were on the market were loaded with additives like sodium, low-quality oil, and MSG. Jin Jun, who has a master's degree in Acupuncture and Traditional Chinese Medicine, became concerned about the ingredients in her young daughter's favorite snack—roasted seaweed, a traditional Korean treat. So Jun decided to make her own, and the first SeaSnax roasted seaweed sheets were created in her kitchen. Today, the company sources all of its seaweed from Korea and pairs its roasted seaweed with extra virgin olive oil, a touch of sea salt, and organic spices for its various flavors like wasabi, onion, and chipotle. The brand's newest product, called Chomperz, are even more addictive, thanks to a crunchy rice coating that enrobes the seaweed pieces. They come in original, onion, jalapeño, and barbecue flavors.
Born out of a desire to see Asian ice cream flavors in mainstream supermarkets, Hannah Bae started Noona's Ice Cream (Noona means "big sister" in Korean, encapsulating the importance of family to Bae) in 2016. Flavors like Toasted Rice, Black Sesame, Thai Iced Tea, Yuzu Blossom, Vegan Rose Ginger, Dalgona Coffee, and Taro celebrate Korean and overall Asian flavors. The Makgeolli Blues flavor was created during the pandemic with fellow Korean-American-owned company Makku, which makes Korean rice beer. And on the 2021 lineup is pandan flavored ice cream and Black Sugar Boba, complete with homemade tapioca pearls.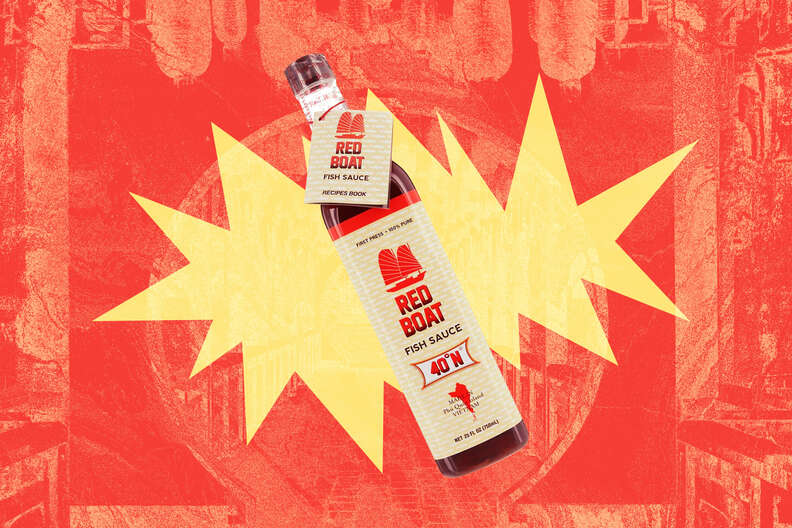 If you cook a lot of savory Asian dishes at home, you'll notice fish sauce is often on the ingredient list. But before Cuong Pham started Red Boat Fish Sauce in 2011, it was impossible to find high quality, authentic fish sauce in the U.S. Which is why Pham, who is originally from Vietnam, knew he had to create his own when he moved to San Francisco to work for Apple. Pham partnered with and expanded a fish sauce producing facility in Phú Quốc, an island famous for its fish sauce, and uses only fresh-caught black anchovies caught off its coast. The fish are then fermented in wooden barrels for one year before bottling the first press extraction, culminating in the purest fish sauce available.
Instant noodles can be a guilty pleasure and an undeniable comfort food for some, but thanks to Damien Lee, your instant noodles don't have to make you feel guilty any longer. Lee founded Mr. Lee's Noodles after he was diagnosed with terminal cancer in 2014. He revamped his diet, which included cutting out the instant noodles he was so fond of because they were filled with sodium, sugar, and artificial preservatives. That's when Lee—who is part-Singaporean, grew up in Sydney, Australia, and was living in the U.K. at the time—promised himself that if he got better he would create a line of healthy instant noodles, which is just what he did. Mr. Lee's sources rice noodles from Vietnam and uses quality freeze-dried ingredients and fresh spices to create tasty cups like Coconut Chicken Curry Rice Noodle Soup, Hong Kong Street Style Beef Rice Noodle Soup, and Chicken Congee Rice Porridge (the super-comforting instant congee was added to the lineup in 2020).
Want to know more about our favorite products, the most worthwhile sales, and exclusive deals on cool stuff? Sign up for our weekly newsletter, The Get.