Shutterstock/tativophotos
We independently source all of the awesome products and experiences that we feature on Thrillist. If you buy or book from the links on our site, we may receive an affiliate commission — which in turn supports our work.
If one of your 2022 resolutions is to dedicate more time to your selfcare routine, it's important to start building rest and recovery into your schedule. But as wonderful as integrating spa-worthy moments into a regular rotation may sound, it can be tough to accommodate busy schedules or tight budgets. That shouldn't stop you from living your best life and treating yourself, though. All you need is a proper setup of at-home equipment that'll help you wind down and relax whenever you have the chance to. To help get you started, we've tracked down some of the best-rated and most popular massage tools and gadgets on Amazon.
From neck, foot, and back massagers, to acupressure mats and ice rollers, scope out the below selection for gear that best suits your self-care needs.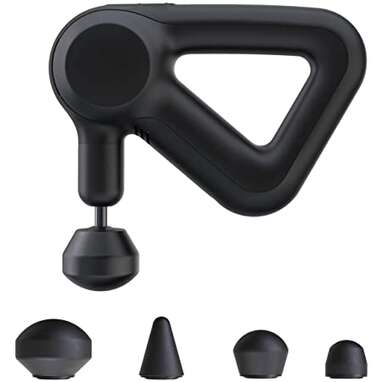 Amazon
You may have seen this massage "gun" all over the internet, and there's a reason why people can't stop raving about it. This percussive therapy device offers powerful deep muscle treatment quieter than most average massage devices. It boasts a two hour battery life, ergonomic multi-grip, customizable speed range (which you can personalize to your needs using the Theragun app up to 2,400 percussions per minute), and four different attachments to treat different concerns and body areas.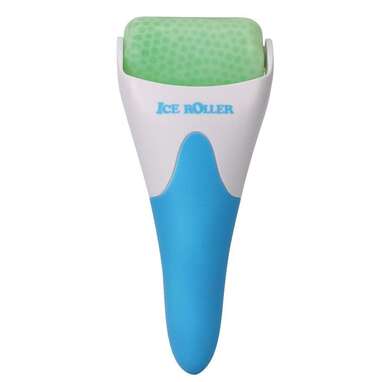 Amazon
Use this ice roller to mimic a spa facial anytime you need. Many dermatologists agree that face rollers are a great tool to get rid of puffiness, toxins, and reduce muscle tension. Keep it in your fridge or freezer for a face massage whenever you need a quick pick-me-up.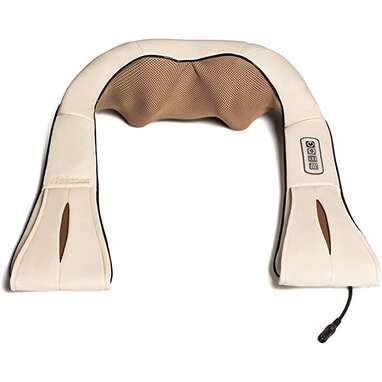 Amazon
This neck and back massager is great for releasing all your upper body stiffness from hours sitting in front of the computer. It boasts three speed strength levels with eight ergonomic rotating kneading rollers (which you can adjust to go clockwise or counterclockwise), and a built-in heating function to help relieve muscle tension. Plus, it comes with a wall and car adapter so you can use it wherever you go.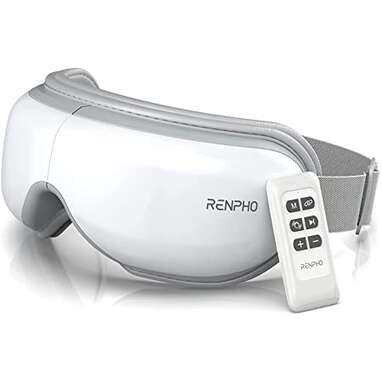 Amazon
If you deal with screen fatigue, this eye massager can help you reduce eye soreness while you sit back and relax. It boasts different massage methods (compression, vibration, and heating), which help achieve acupressure-like results. Plus, it features built-in speakers to connect your music via Bluetooth. With an ergonomic design, it also comes with an adjustable strap and can be folded, which makes it easy to carry wherever you go.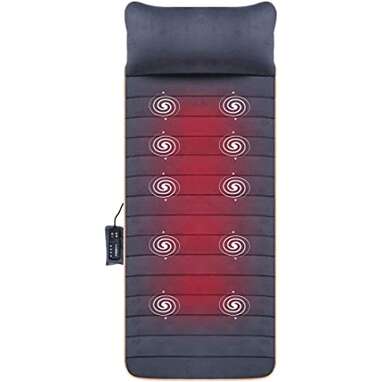 Amazon
Need a full body treatment? Consider this massage mat that provides soothing vibrations and heat to help relieve stress, tension, and eliminate fatigue. You can customize your massage experience by selecting between four massage areas (upper back, lower back, legs, and feet), five pre-programmed massage modes, and three variable massage intensities. It's also designed to be used in different places––whether that's your couch, the floor, or your office chair––and still provide you with the ultimate comfort, thanks to a layer of memory foam.
Amazon
This mat features thousands of spikes precisely located to gently press into your back, neck, and head, providing all the therapeutic benefits of the ancient healing art of acupressure. This method is used to revitalize and stimulate your blood circulation, and relieve body pain from muscle soreness or stress. Plus, it comes with an acupressure pillow and a hot and cold gel pack to complement your wellness routine.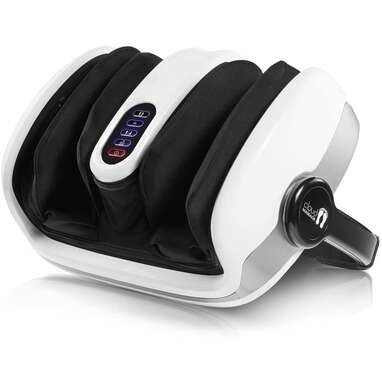 Amazon
Foot massagers are worth the splurge and, according to enthusiastic reviewers, this one is a great option. Why? Unlike others in the market, its design boasts an adjustable base allowing you to massage the muscles of your ankles and calves as well. It also offers three levels of intensity and five modes for comfort, including a rolling massage, a sway function, compression, and heat therapy. Plus, it includes a silent mode so you can discreetly use it without disturbing anyone around you.