The Best Backup Batteries & Power Banks to Keep You Juiced While Traveling
Danna Windsor
Danna Windsor
We independently source all of the awesome products and experiences that we feature on Thrillist. If you buy or book from the links on our site, we may receive an affiliate commission — which in turn supports our work.
We imagine a lot of you travel for the same reasons we do -- to get away. From the screens, the emails, the social media, the never-ending slog of being constantly connected to the web. Traveling is about experiencing; being present, meeting new people, seeing new things, and making new memories (oh, and eating a drinking).
Whether you're hopping a plane to some new-to-you locale or packing up the dog and driving up into the mountains for a weekend respite, technology is probably (hopefully?) the least of your concerns when you're out there exploring.
However, we live in a digital world. You may not be eager to scroll through Instagram or check for passive aggressive emails from your boss (not today, Mike!), but the reality is you don't realize how much you need your phone until it's dead. And since finding a reliable spot to regularly recharge while you're exploring is a nuisance, investing in a solid backup battery is the wisest move you can make before you leave.
Since they come in all shapes, sizes, and prices, settling on the right backup battery or power bank for you can get a bit tricky, so we've pulled together our favorites for every type of traveler.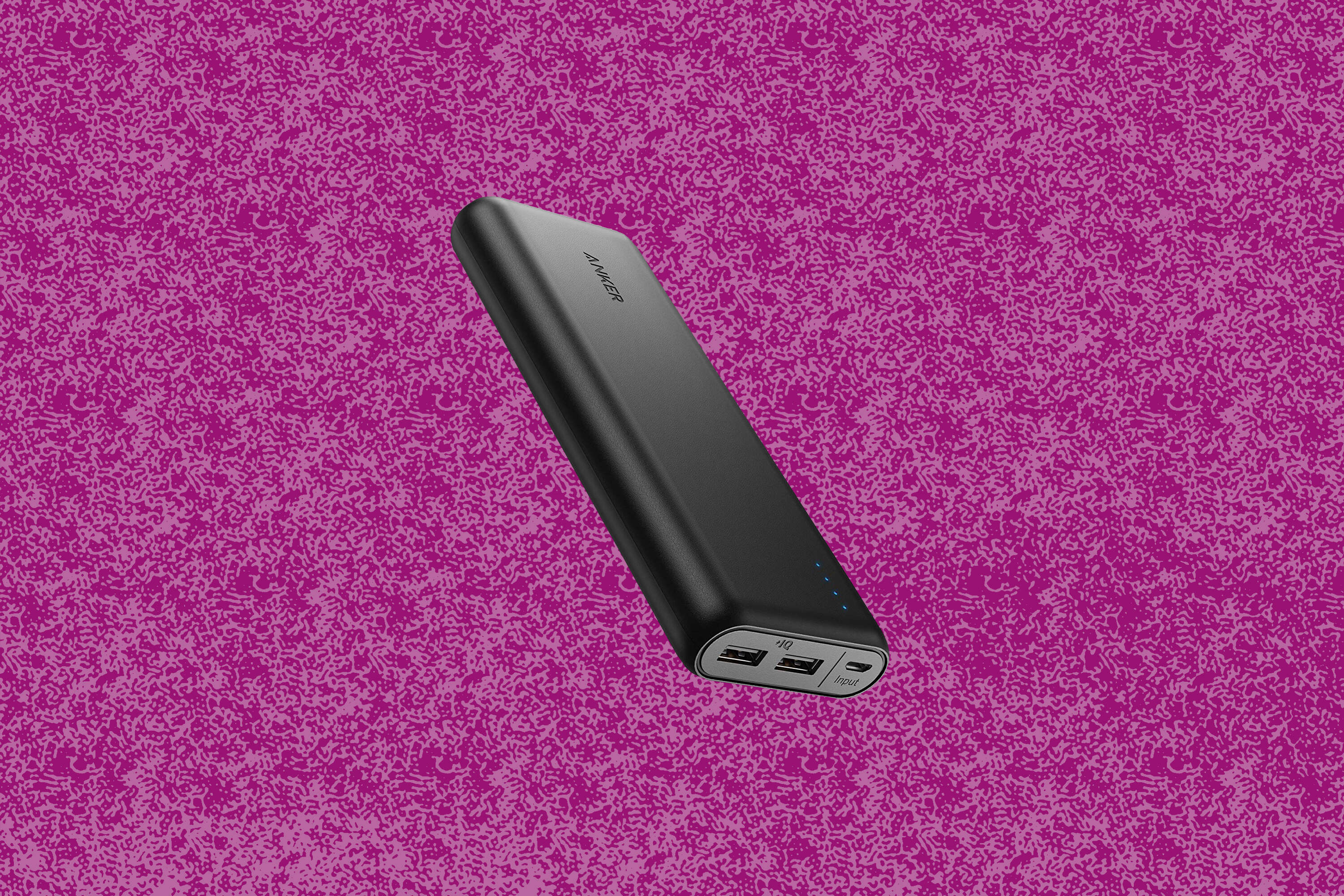 For the long-hauler
Anker PowerCore 20,100mAh Ultra High Capacity Power Bank
Price: $50
If you're really going out there and doing the damn thing, unsure how often you'll be near a power outlet, you want a high capacity backup battery. Anker's PowerCore packs an impressive 20,100 milliamp hours (mAh) worth of power, which means you can expect to get a few full charges out of it before it needs a recharge. According to the manufacturer, it'll charge an iPhone 8 nearly seven times.
And while it's a big heftier than other batteries out there (12.5oz), It features two high-speed charging USB ports -- to charge two devices simultaneously -- and is small enough to pack in any carry-on or slide in your pocket.
For the cord cutter
Jackery Bolt 6,000mAh Portable Charger
Price: $36
You remembered your phone, you remembered your backup battery, but you accidentally left your cord in the hotel room. Whoopsidoodles. Luckily, the Bolt from Jackery has your back. This tiny pocket-sized backup battery features both a mini USB and Lightning cable, as well as a standalone USB port, which means no matter which of your devices needs a charge, you won't be left hanging. The Bolt's name isn't without meaning, either. It boasts "Rocket Fast" charging capabilities, claiming to charge an iPhone up to twice as fast as a standard Apple charger.
The only con here is that its 6,000mAh battery itself is pretty small. But even so, it will charge your device around two times before needing a recharge itself.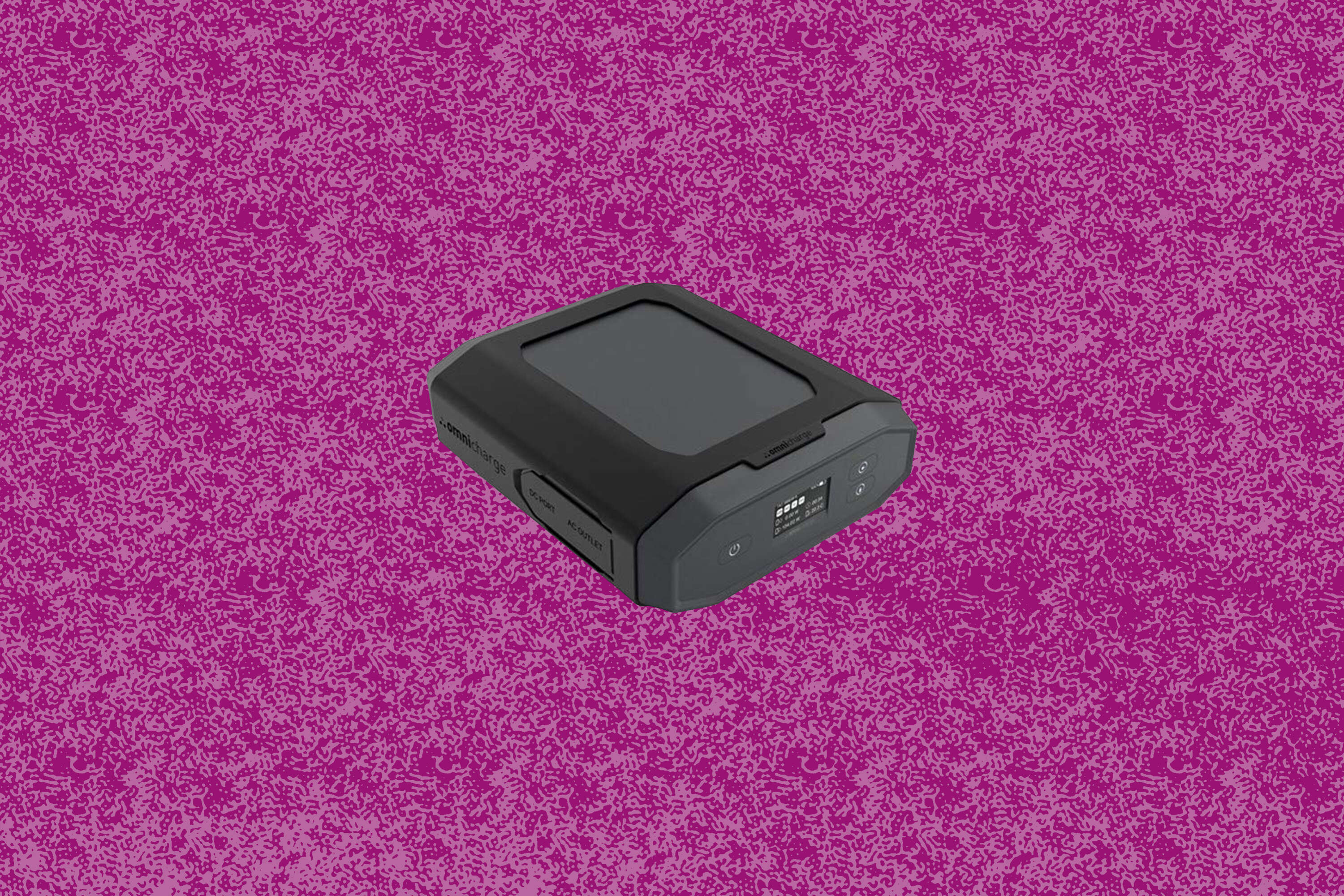 For the traveler who needs to power everything
Omnicharge Omni Ultimate AC/DC/USB-C Portable Power Bank
Price: $399
You screwed up. While you were relaxing in a cabana somewhere outside Puerto Vallarta, you opened one of Mike The Boss's 30 emails. The office is on fire without you, and you need to hop on the hotel's wifi and start doing damage control (ugh).
But just because you need to crack open the laptop doesn't necessarily mean you'll to leave the cabana. The Omni Ultimate AC/DC/USB-C Portable Powerbank packs an astounding 38,400mAh battery and features a fully functional built-in A/C outlet, as well as a USB-C, and two USB-A ports that all boast quick charging technology. It's a game changer for anyone who needs to charge anything, anywhere.
What's more, it's one of the only backup batteries on the market that features a replaceable battery itself, which means it's a tool that'll serve in your arsenal for years to come -- hence the hefty sticker price.
For the traveler who needs to juice up the whole family
MAXOAK Laptop Power Bank
Price: $130
When traveling solo, having a single-port backup battery is ideal. One device, one port, zero problems. But if you're traveling with a group, having enough juice to share with your companions can make you a hero.
The MAXOAK Laptop Power Bank features four USB ports and two DC ports to charge as many as six devices at once. Whether you're charging up before your flight, regrouping after a night on the town, or just trying to keep everyone from killing each other after 10 long days in the woods, this power bank is the real deal.
Oh, and don't worry about having enough battery for everyone -- the MAXOAK features a massive 50,000mAh battery.
For the always-on-the-go jetsetter
AUKEY USB-C Power Bank
Price: $40
When it comes to portable power banks, there's a consistent trade off between size, power, and style. Though if you're on the hunt for something that has just the right amount of all three, AUKEY's USB-C Power Bank is a solid choice.
This super-slim, sleek, and compact battery features three USB ports (plus one USB-C) and a total battery capacity of 20,000mAh. That's enough battery life to charge your iPhone seven times. Despite its heavy-hitter status, it doesn't compromise style or portability to get achieve it. It's small enough to take anywhere, and handsome enough to take everywhere from the office to your campsite.
For the true solo traveler
RAVPower Luster Mini 3350mAh External Battery Pack
Price: $11
When it's all about getting a quick charge in a pinch and nothing more, there's no reason to invest a lot of money in a massive battery packed with bells and whistles. The Luster Mini from RAVPower is super compact (it's roughly the size of a large lipstick case) and weighs under seven ounces.
It's decidedly no-frills, but conveniently features a durable metal outer shell, a single USB port to connect your smart devices, and a single power button to turn it on and off. Plus, with a 3,350mAh battery, it's no slouch. You won't charge your phone a dozen times and you definitely won't have enough battery to share with friends,, but this little backup battery will slip comfortably into any bag, backpack, or pocket, and save your butt when you're in a jam.
For the rugged outdoor adventurer
BLAVOR Solar Power Bank
Price: $27
We hate obscenely unnecessary multi-tools. You know the ones; those key chains with five different blades, lock pick sets, and...is that a pizza cutter?. They're ridiculous. But, having a backup battery that does a little more than just charge your electronic devices doesn't sound like a bad idea.
The Solar Power Bank by BLAVOR features, first and foremost, a 10,000mAh battery that can charge most phones two or three times, as well as a USB port to charge whatever else you may need.
Where the BLAVOR Solar Power Pack really shines, however, is in its solar chargeability and durable shell, which is composed of ABS fireproof materials and is dustproof, splash proof, and shockproof. It also comes with a compass and two bright flashlights, which are certainly the tools you'll actually want at the ready if you're off the grid.
Want to know more about our favorite products and services, and get great deals on cool stuff? Sign up for the weekly Thrillist DealMail.