The 8 Best Carry-On Bags for Your Next Flight
Few things when traveling are more anxiety-inducing than discovering whether or not your carry-on bag will fit in the overhead bin...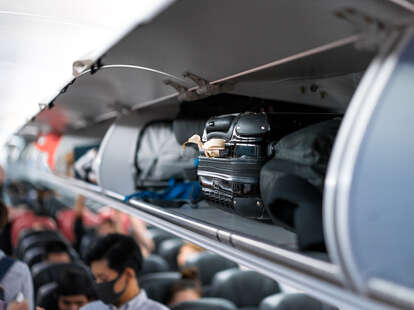 Shutterstock
Shutterstock
We independently source all of the awesome products and experiences that we feature on Thrillist. If you buy or book from the links on our site, we may receive an affiliate commission — which in turn supports our work.
As stressful as flying can be these days, few things are more frustrating than discovering your carry-on just isn't going to fit in the overhead bin. Sure, you waltzed through security and boarded without being asked to check your bag, but still you sweat. What if that extra pair of shoes made it too bulky? Is that new hardshell you invested woefully too big for the standard compartment?
Spare yourself the headache, and invest in the something that's guaranteed to squeeze into the insanely small stash zones. At this point there are so many great carry-on options it can be tough to settle on the right one for you To help you out, we've highlighted eight of the best you can grab right now
Note: All of the listed bags are approximately the size that most domestic American airlines require for carry-ons, which is 22" x 14" x 9".
The Travelpro Platinum Elite 21" Expandable Spinner
Price: $255
There's not much that this Travelpro spinner packs a bunch of functionality in a small package. It's equipped with a built-in USB powerbank to charge electronics,drop in, fold-out suiter packs that allow you to pack clothes wrinkle-free, and expands an additional 2 inches if you need more space. It also sits on four magnatrac spinner wheels that will have you breezing through the airport, even if you're racing to your gate.
L.L. Bean Rolling Adventure Duffle, Medium
Price: $119
Cost-effective and combining the best aspects of a duffle and a rollaway, this bag from the classic American heritage brand gets it done in all conditions. It's a bit larger than the TSA guidelines for carry-on bags -- clocking in at 23" x 11" x 11"-- but its softshell exterior can smush down to fit into the overhead. It's also wildly durable, made from 420-denier nylon fabric with water-resistant polyurethane coating. For an additional $8, you can even get it monogrammed with your initials.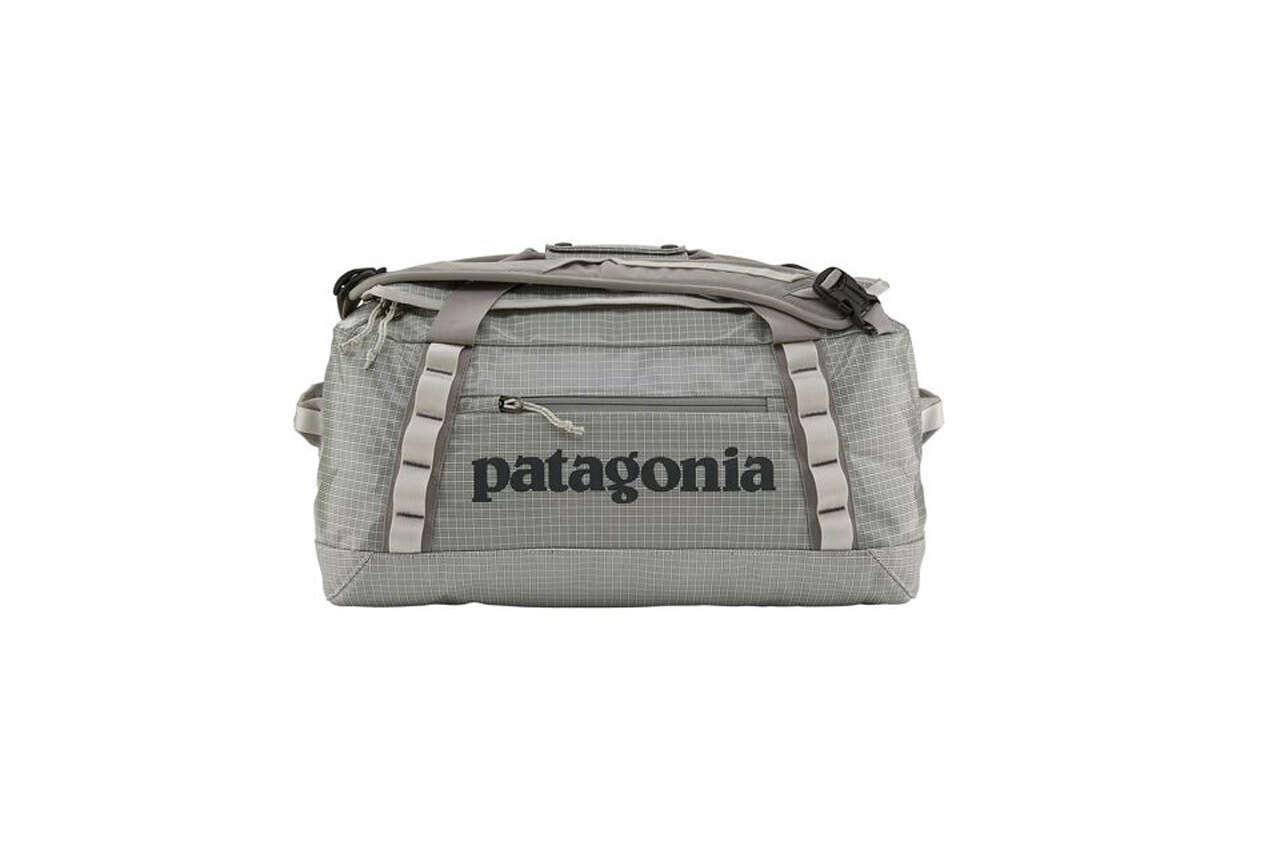 Patagonia Black Hole Duffel Bag 40L
Price: $129
There's a reason why Patagonia calls this duffle bag a black hole: Despite its tight, TSA-compliant size, you'll find more than enough room to stash all of your belongings. The deep main compartment features zippered mesh interior pouch perfect for small items and toiletries,, and the duffle's various straps and handle make this it a cinch to carry. If also doubles as a solid outdoor bag, fully coated in a durable water-repelling and weather-resistant finish.
Herschel Trade Luggage Power Carry-On
Price: $249
The folks at Herschel might be better known for their omnipresent backpacks and duffle bags, but their rollaways are just as versatile. Their Trade Luggage Power suitcase comes with a removable 5,000mAh battery with charging cable and USB-A port to easily juice up all manner of devices. The bag also features an inset Travel Sentry-approved TSA combination zipper lock to keep your stuff safe and secure.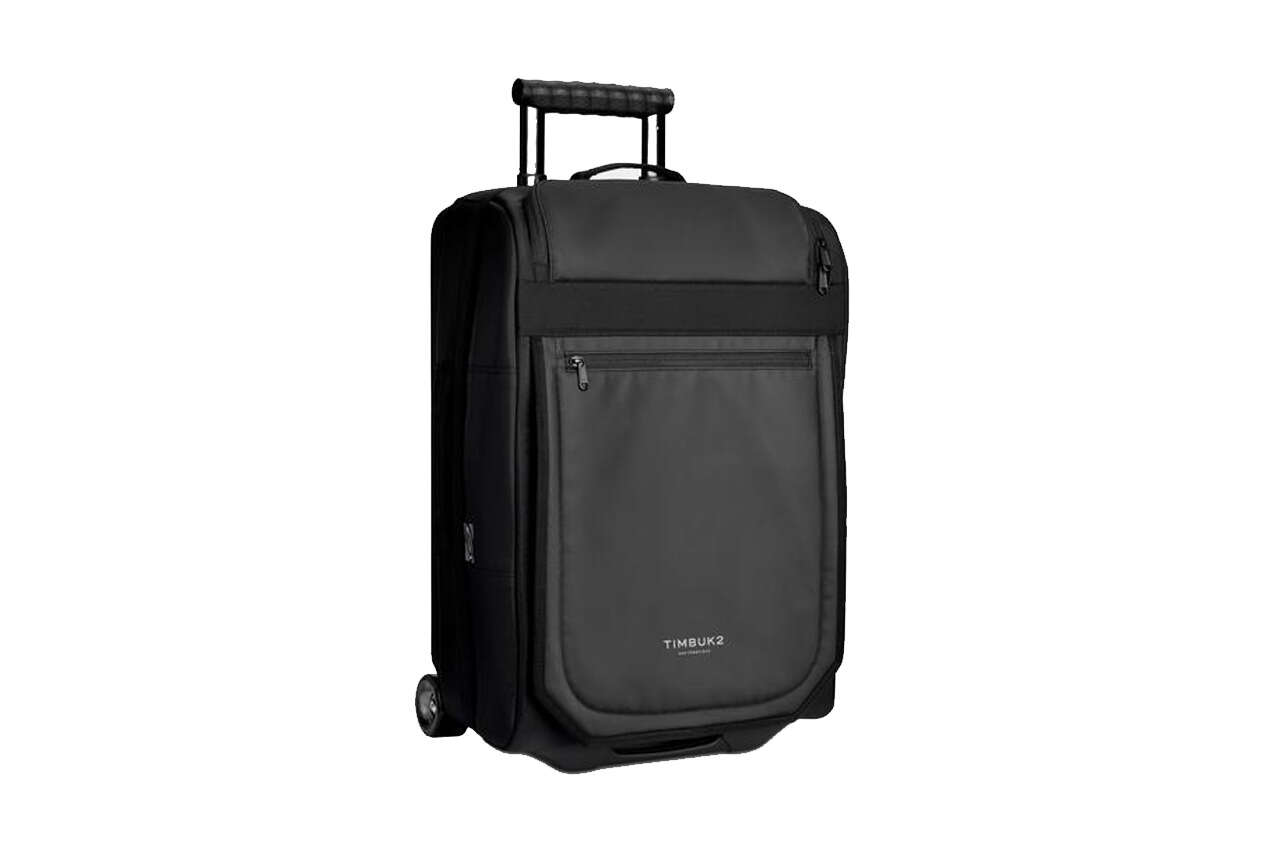 Timbuk2 Copilot Luggage Roller
Price: $209
Timbuk2's efficient Copilot suitcase is all about organization. Its main compartment features a mesh divider that separates the area into two distinct parts for easy, organized packing. A large front zippered pocket easily stores and secures a 13-inch Macbook, and an expandable top compartment gives travelers just a bit more space if shopping got the best of them on their trips. The best part: Timbuk2 extends a lifetime warranty to all of its products, so if the bag is deficient in any form, they'll repair it free of charge.
AmazonBasics Hardside Spinner Luggage, 20-Inch
Price: $50
Outside a second-hand or outlet store, you won't find a carry-on bag for a better price than AmazonBasics' 20-inch hardside spinner. At $50, it's a veritable steal. It might not have the bells and whistles of several other listed bags, but it features a solid hardshell casing, a fully lined interior with an internal divider, and expands up to 15 percent to fit everything you need. Save that extra dough and put it toward your next trip.
Samsonite Solyte DLX Expandable Softside Luggage with Spinner Wheels
Price: $169
It's hard to go wrong with a rollaway suitcase from luggage titans Samsonite. The DLX Expandable Softside Luggage features all of the specs that customers expect from the company. It's equipped with a variety of spacious compartments, a built-in Wet-Pak pocket to keep toiletries separate, a USB port to plug in a portable charger, a comfy pull handle that responds to any grip, and and four multi-directional wheels.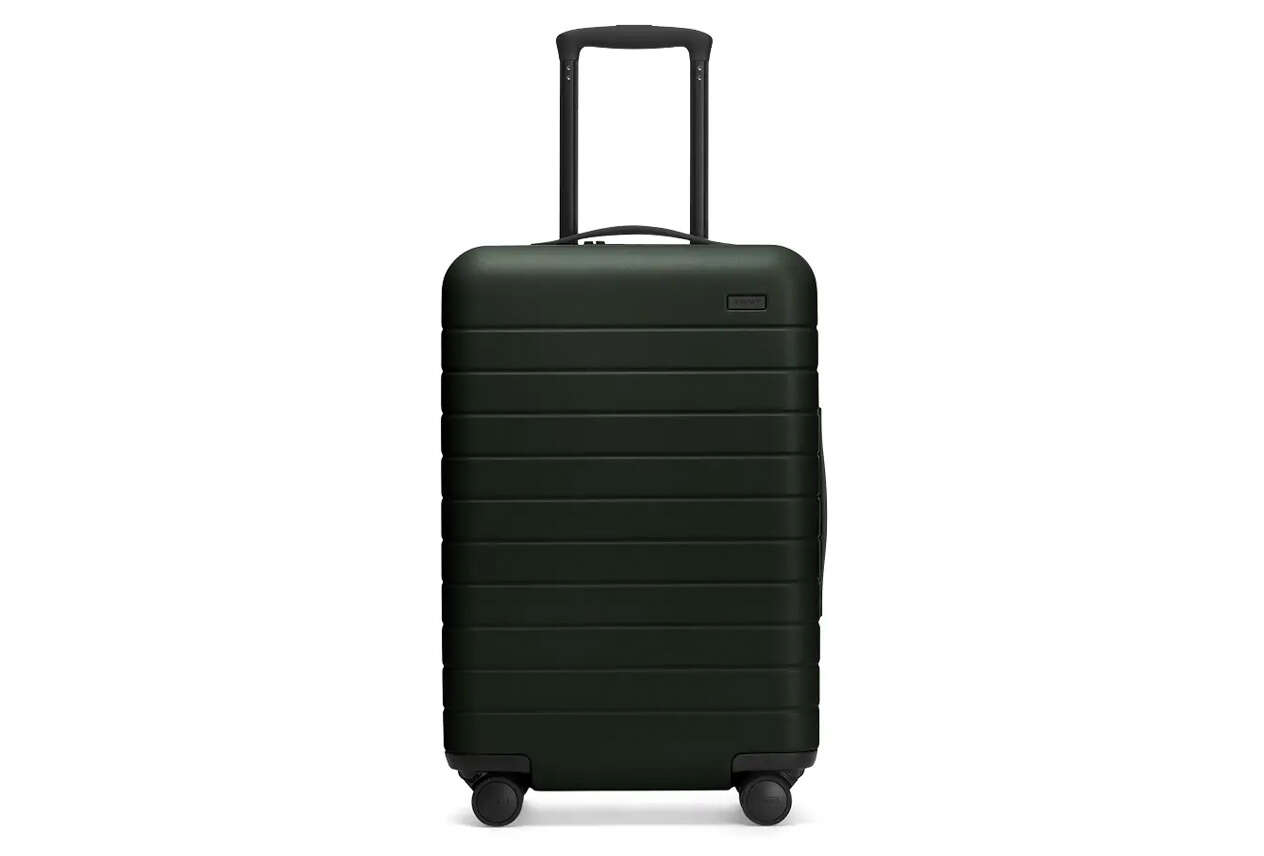 Away Bigger Carry On
Price: $245
Away's Bigger Carry On is sleek, modern, and, per the company's warranty, built to last a lifetime. The main compartment is spacious and easily divisible, allowing for clothes, toiletries, and shoes to coexist without getting all mixed up. Also, travelers can purchase a version of this bag with a TSA-approved ejectible battery to juice up your gear while you wait to boar. It costs the same as the non-battery option, so why not snag it?