Transform Your Tub Into a Hotel-Worthy Spa With CBD
Satisfy your spa and travel withdrawals with the ultimate CBD-infused soak.
Thrillist/Grace Han
Thrillist/Grace Han
We independently source all of the awesome products and experiences that we feature on Thrillist. If you buy or book from the links on our site, we may receive an affiliate commission — which in turn supports our work.
Even in the strictest of the nation's lockdowns, most of us can order delivery from our favorite restaurants that are still operating. We can still get a creamy latte to-go, and, in some states, stop by the neighborhood dispensary before a stroll through the zoo. But one activity remains out of reach in the current COVID era: going to a spa. A real, cushy-white-bathrobes kind of spa, with tranquil lighting and soft music. As does traveling to sapphire-toned hot springs or luxurious hotel spas abroad. All of which is painfully more noticeable as we seek out fresh coping mechanisms for the coming winter.
Don't despair just yet—through CBD, all things are possible. Here are the CBD bath essentials you can use to turn your bathroom into the indulgent spa of your quarantined dreams.
Price: $35.49
This is not your basic bathtime candle. Yes, candlelight is key for setting a vibe, as is the soothing fragrance of lavender, jasmine and sandalwood for a transportive ambiance. But when you're done with your bath, you can blow out this candle and use the melted oil wax as a massage oil and CBD-infused body moisturizer. The hypoallergenic formula is dermatologist-tested and cruelty-free, and it's packed with shea butter, argan oil, and rosehip oil for nourishing any skin type post-soak.
Price: $45
For a true luxury spa experience, you need healthy, tasty refreshments. As you draw the bath, light your candles, and get in spa mode, treat yourself to one or two of these CBD-infused dried mango chunks for a 12-24 mg serving of hemp-derived CBD. Each jar contains 20 pieces, so you can enjoy these discreet dried goodies long after the bath is drained, too.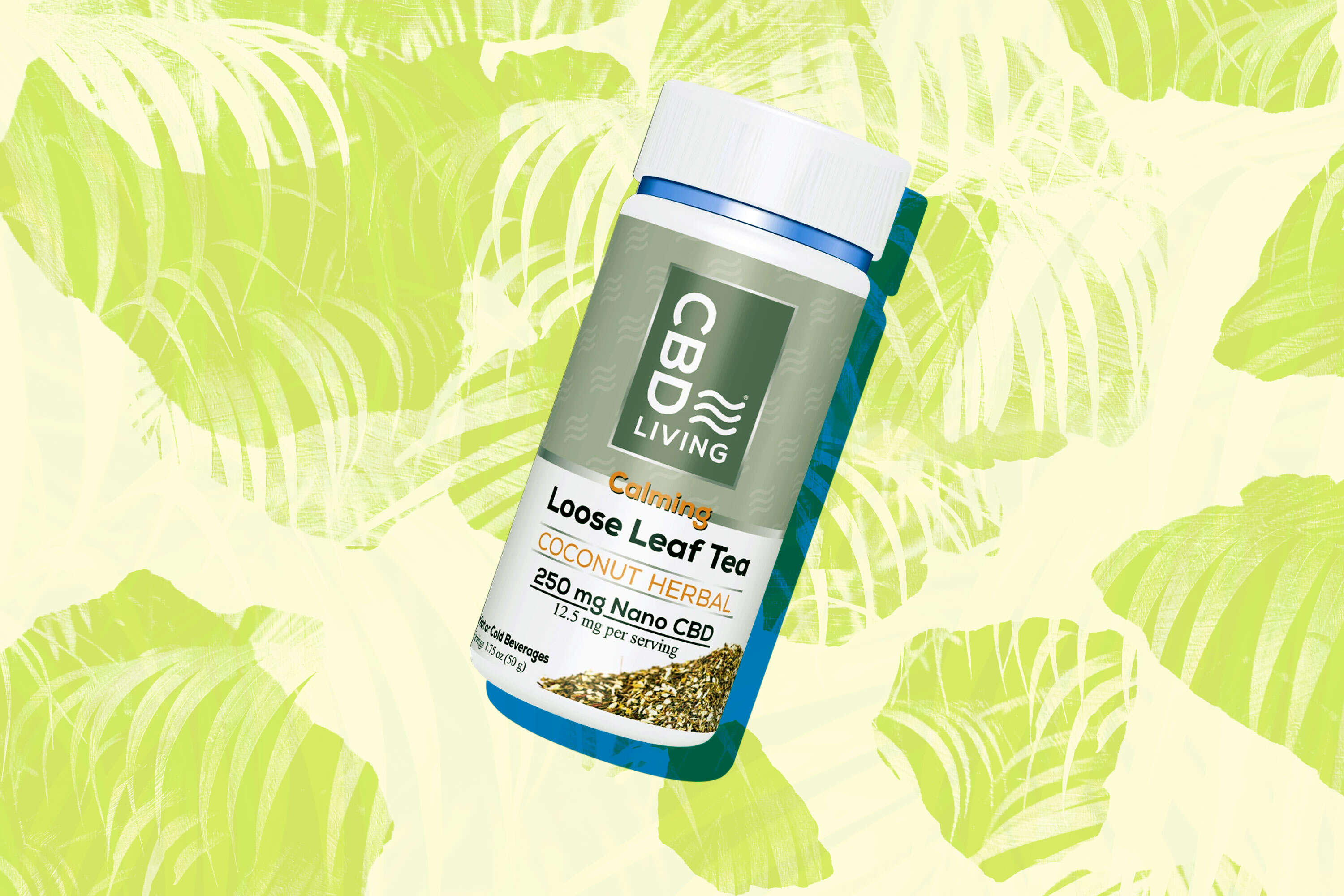 Price: $30
Along those same lines, this premium loose leaf CBD tea adds an authentic, soothing touch to your at-home spa. Steep while the tub fills up so you can leisurely sip the 12 mg caffeine-free herbal tea while you soak. Made with hemp grown in Oregon and Colorado, organic green rooibos, and coconut shreds, this flavorful blend is an adventurous escape from the same 'ol chamomile and spiced chai we've all been sipping at home. Tea can be tricky when it comes to accurate dosage, but this brand provides clear dosing directions and test results for the CBD content on their website.
Price: $10
This is why you're really here. CBD is the underrated, cherry-on-top to the perfect bath. No one denies the efficacy of epsom salts when soaking sore muscles and helping the body heal, and these CBD bath bombs are primarily made of epsom salts. But added CBD oil does have an impressive, proven effect on bringing down inflamed nerves, joints and muscles, as well as externally soothing any dry, irritated skin. These affordable bath bombs come in five different varieties depending on what else you're looking for, e.g,, the Get Smooth bomb contains kaolin clay for refining oily, bumpy skin, and the Get Relief contains eucalyptus for a refreshing, aromatherapeutic boost.
Price: $64
While you soak, you can amp up the self-care with this decadent CBD hair mask. Yes, I know it seems extra, but CBD really can have an effect on an itchy scalp. Inflammation is tied to so many skin concerns. Hemp oil is a clean moisturizer for dry, brittle hair, making it an ideal ingredient for this rich, keratin-packed hair mask. Work it through your hair and/or beard, pile your hair atop your head, sit back, and relax.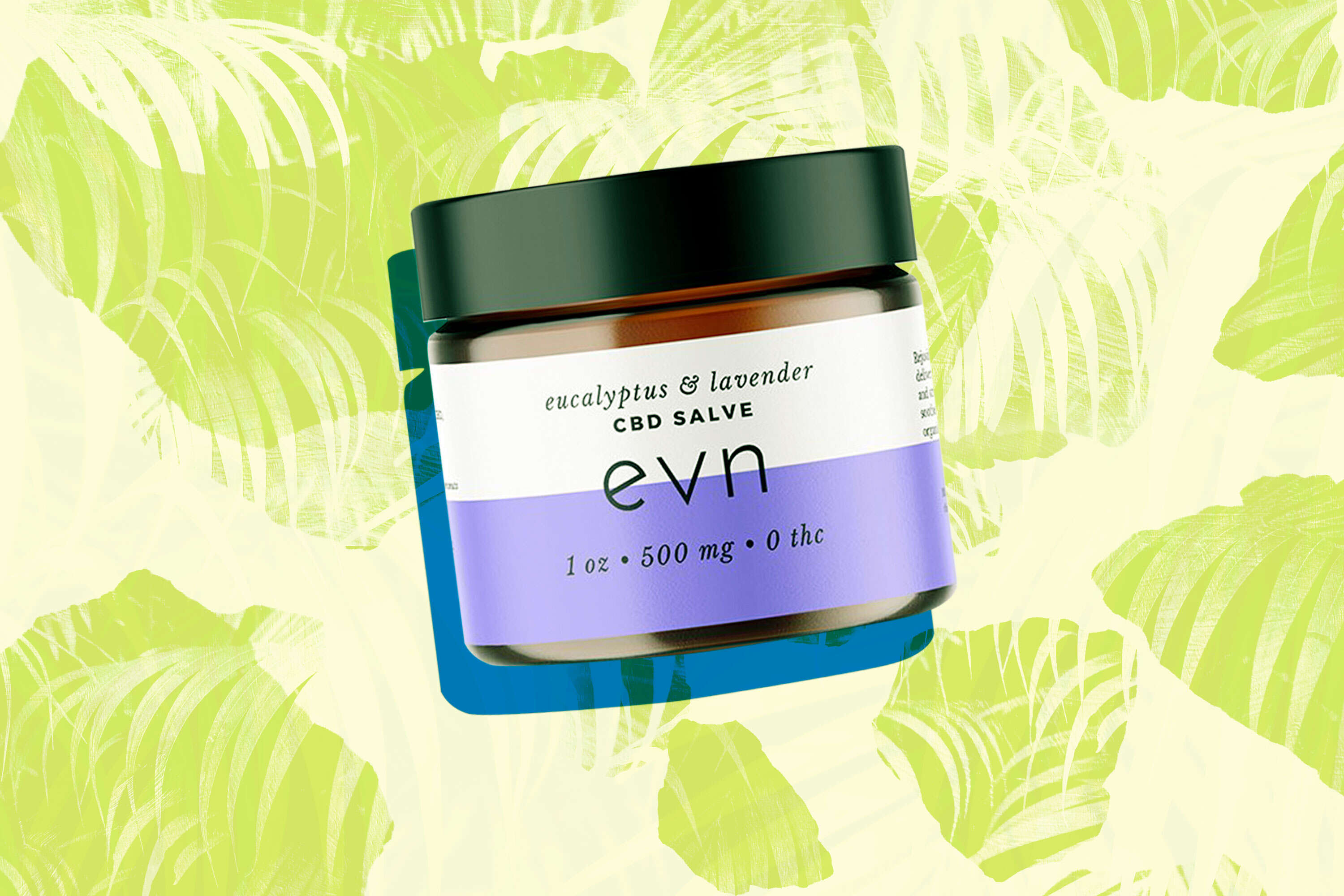 Price: $55
If you had specific sore spots on your body when you hopped in the tub, you can make the most of your relaxed state by rubbing a little CBD salve on those knots right after you've dried off. Especially if you're going to bed after your trip to the spa. Your muscles are loosened and in repair mode while you sleep, allowing the waxy CBD salve to do more effective work on those pressure points. This particular beeswax balm is lightly scented with lavender for a nice transition to bedtime.
Price: $110
Conclude your spa experience with a few drops of this luxurious CBD face oil. There are literally hundreds of options of this kind of oil for the face, but this complex formula complements the anti-inflammatory effect of CBD with ingredients like algae extract, tsubaki seed oil, evening primrose oil, and lactobacillus ferment. In other words—it does more than just moisturize. Rub a few drops between your hands and lightly press the oil onto your face and neck. No rubbing, just gentle patting. Now, take a deep breath, and tuck in for the best sleep of your life.
Lauren Yoshiko is a Portland-based writer and co-host of
Broccoli Magazine
's podcast,
Broccoli Talk
. She was among the first journalists to cover the commerce and culture of cannabis starting in 2014 and her work has since appeared in
Willamette Week
,
Forbes
,
Rolling Stone
, and
Broccoli Magazine
, among others. Follow her on Instagram at @laurenyoshiko for Portland breakfast sandwich recs, stoned nail art, and moderate cat content.
Want to know more about our favorite products, the most worthwhile sales, and exclusive deals on cool stuff? Sign up for our weekly newsletter, The Get.