Body Talk: The World of Cannabis Topicals & Why You Should Try Them
The world of cannabis and CBD topicals can be a bit overwhelming, but here's what you should know, and why they're worth trying.
Grace Han/Thrillist
Grace Han/Thrillist
We independently source all of the awesome products and experiences that we feature on Thrillist. If you buy or book from the links on our site, we may receive an affiliate commission — which in turn supports our work.
Someday, a grandchild will look up at you and ask, "Grandma, did people really smoke cannabis out of soda cans?" as he plugs a vape pod into his arm portal for consumption.
Though we aren't to that level of sci-fi stonerdom just yet, when you really look at the myriad ways our bodies can interact with cannabis right now, we're not too far off. You can be a cannabis influencer and connoisseur enjoying a hundred different highs without ever using a lighter. And I'm not even talking about edibles.
I'm talking body talk. The advancements in technology and science that have benefitted the art of extraction have also progressed the realm of topicals, to the point that "topical" is an understatement for the various kinds of products and methods of application out there. The fact is, if you're still just smoking flower, you're missing out on the rest of what this plant can do. Here is a rundown of the new world of topicals and why you should get exploring.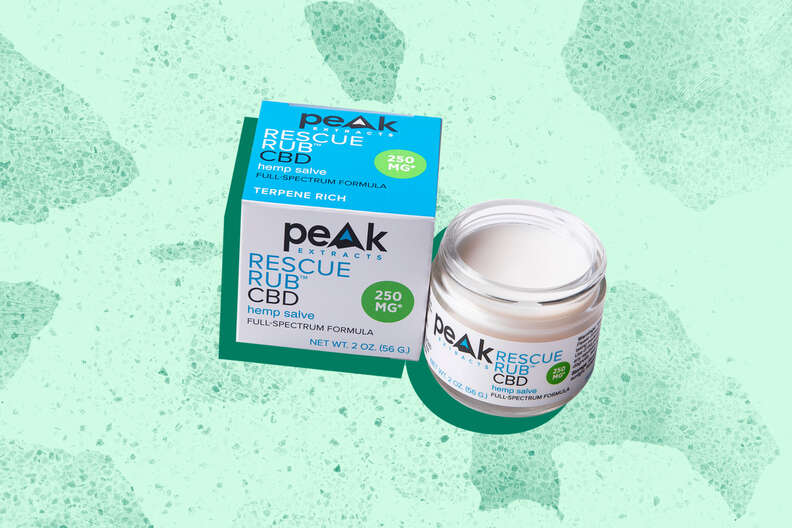 The Classics
When my hands and wrists are feeling tight from typing all day, there's nothing like a good slathering and self-massage with a strong, ideally 1:1 THC and CBD formula, or a thoughtful hemp recipe that uses other herbs like arnica and frankincense to amplify the muscle-relaxing effects. Peak Extracts makes a range of full-spectrum hemp salves developed by a licensed Chinese herbalist in a cute, portable size, but if the balm-y textures aren't your thing, Apothecanna makes a refreshing pain-relief spray that absorbs quickly without greasy residue.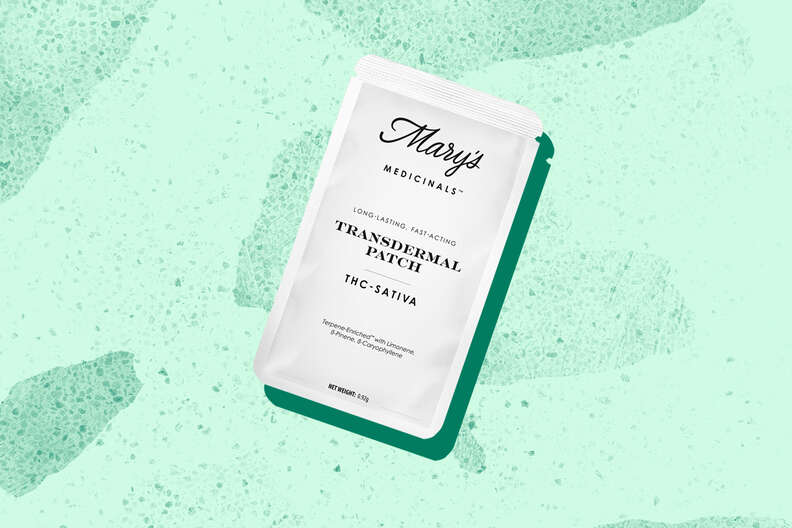 Patches
When it comes to concentrated relief of a particular spot causing pain, the practical and effective nature of a patch (yes, like the nicotine patches your mom used to use) can't be denied. You don't have to worry about reapplying midday and smelling like cannabis topical or getting oily residue on your clothing, and effects often last longer than topical creams. Mary's Medicinals' transdermal patches, for example, can bring 8-12 hours of pain relief, and they come in a variety of cannabinoid concentrations so you can customize your effects to a certain degree.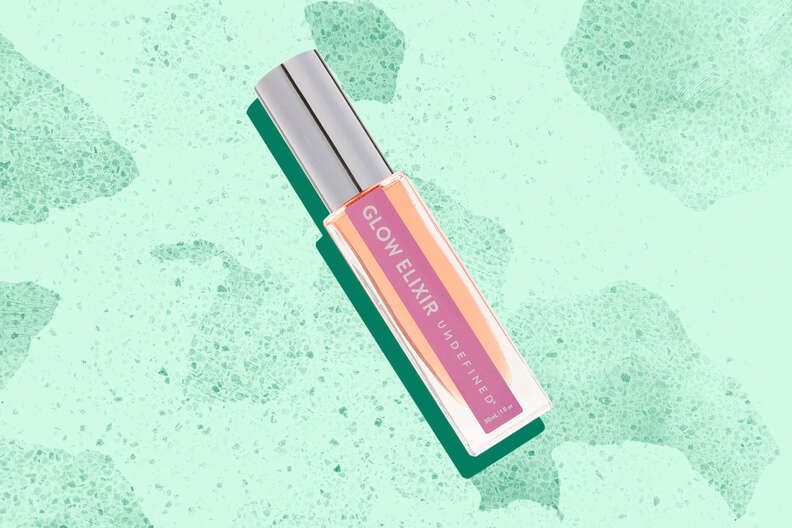 Skincare
There are hundreds of medical effects tied to CBD. But until hundreds of clinical trials can be legally conducted, most of those claims aren't more than anecdotes. However, of the few effects we understand so far, CBD's proven anti-inflammatory properties do make it a buzzworthy skincare ingredient. Sensitive, oily, and rosacea-inflamed skin alike -- all skin types seem to respond well to CBD-dominant face oils like the Glow Elixir by Undefined Beauty. This tried-and-true formula features non pore-clogging ingredients like argan oil, squalene, and rosehip oil and maximizes the rest of your skincare when used last to lock everything in.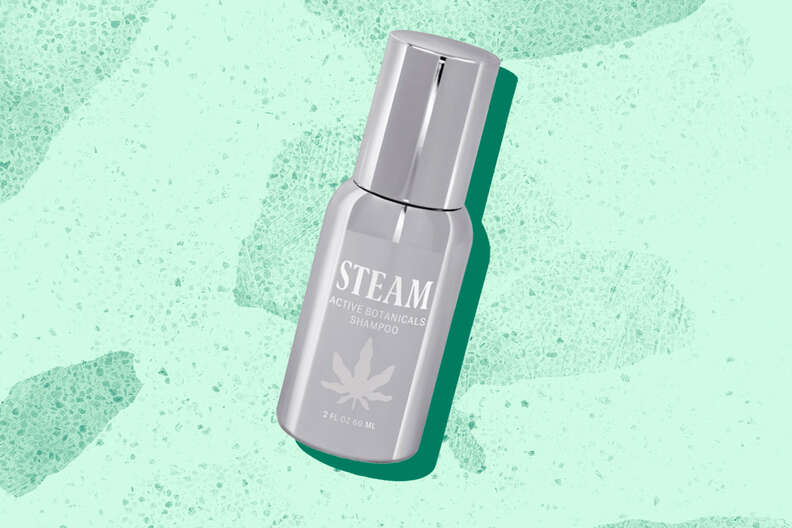 Haircare
The jury is still out for me on the efficacy of weed in your hair. But, to be fair, the idea that CBD-infused shampoo and conditioner may soothe a dry, itchy scalp checks out. And I'm not sure re: our hair follicles' absorption rate of cannabinoids, but considering the stimulating effect of THC on our heart rate and skin -- and how good the formulas smell -- STEAM's line of luxury hair care products make a solid argument for cannabis promoting hair growth and scalp health.
Suppository
Already a hit among senior citizens for their unparalleled potency and activation time, suppositories may be the future of medicinal pain relief. When placed in the vagina, some experience heightened intimate sensation, comfort during sex, and pain relief for symptoms of conditions like endometriosis. The body absorbs the CBD more efficiently via the booty or coochie, so you literally start feeling effects in 10 minutes. Mello Bottoms come in a pack of 5 small, pill-sized doses of 75 mg each, primarily made up of just full spectrum, hemp-derived CBD extract and coconut oil, so you avoid the sugars or other ingredients used for texture in edible tinctures.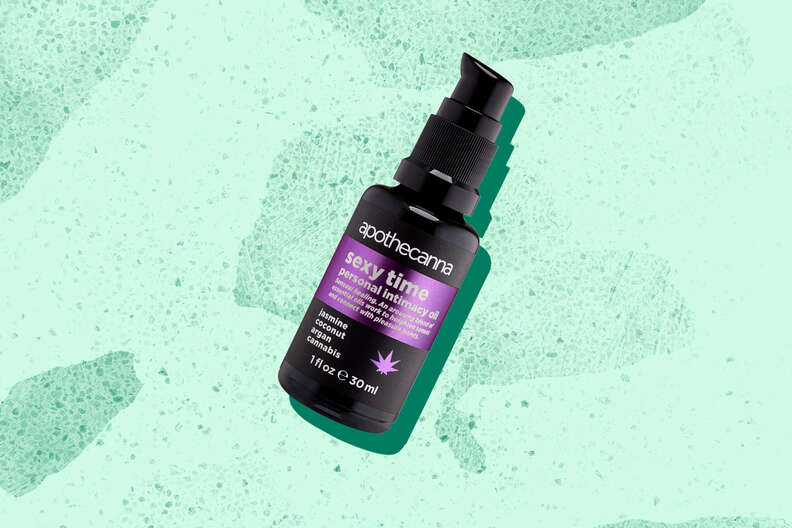 Intimacy Oil
Whether solo, together, or just doing hand stuff with a quarantine hook-up, you aren't fully enjoying modern cannabis if you haven't tried weed lube. The formulas are often oils rather than gels or jellies, free of the fillers and chemicals found in drugstore options, and complemented by more sophisticated fragrances like Apothecanna's subtly jasmine-scented CBD Sexytime Oil. Their argan oil-based formula makes a seductive argument for a smoother, more satisfying ride when CBD is involved. Warning: you and your partner may begin to experience a Pavlovian response to the smell of jasmine.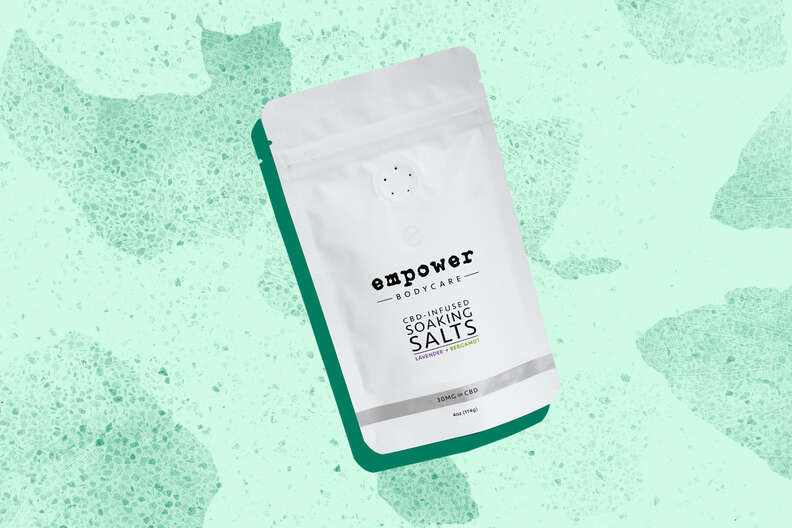 Bath Salts
Cannabis is the missing ingredient to the ultimate bath. And a great bath basically checks every box: head to toe relaxation, improved circulation (a.k.a. a glowy complexion), and a mellower mindset as you begin a more indulgent night in. Empower Bodycare has been around since Oregon's medical scene reigned supreme, and conducted many trials before calculating the perfect recipe for a THC-laden soak that won't show up on a pre-employment UA. Anyone outside of Oregon can order their CBD Luxury Soaking Salts for a hemp-infused version of the same beloved recipe of epsom, Dead Sea, and pink Himalayan salts with bergamot and lavender essential oils.
Want to know more about our favorite products and services, and get great deals on cool stuff? Sign up for the weekly Thrillist DealMail.
Lauren Yoshiko is a Portland-based writer and co-host of Broccoli Magazine's podcast, Broccoli Talk. She was among the first journalists to cover the commerce and culture of cannabis starting in 2014 and her work has since appeared in Willamette Week, Forbes, Rolling Stone, and Broccoli Magazine, among others. Follow her on Instagram at @laurenyoshiko for Portland breakfast sandwich recs, stoned nail art, and moderate cat content.