The Ultimate CBD Gift Guide for The Whole Family
And we're not just talking about the weed-friendly relatives.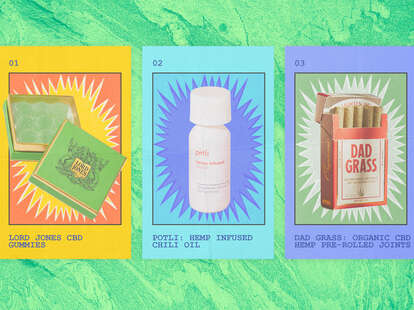 Grace Han/Thrillist
Grace Han/Thrillist
We independently source all of the awesome products and experiences that we feature on Thrillist. If you buy or book from the links on our site, we may receive an affiliate commission — which in turn supports our work.
Thanks to the expansion and elaboration of the CBD scene, there's truly something for everyone -- naysayers included. Even the staunchest anti-cannabis aunt is at least intrigued at this point by a low-risk, anti-anxiety CBD treat for her beloved pet dog. The rest of the family is probably openly curious about it by now, and would appreciate a thoughtful gift curated from the sea of CBD options out there. And for relatives that are no stranger to this chill-inducing, non-intoxicating cannabinoid, there are countless gifts that will impress and delight.
Here is the ultimate list for the best CBD gifts for the entire clan.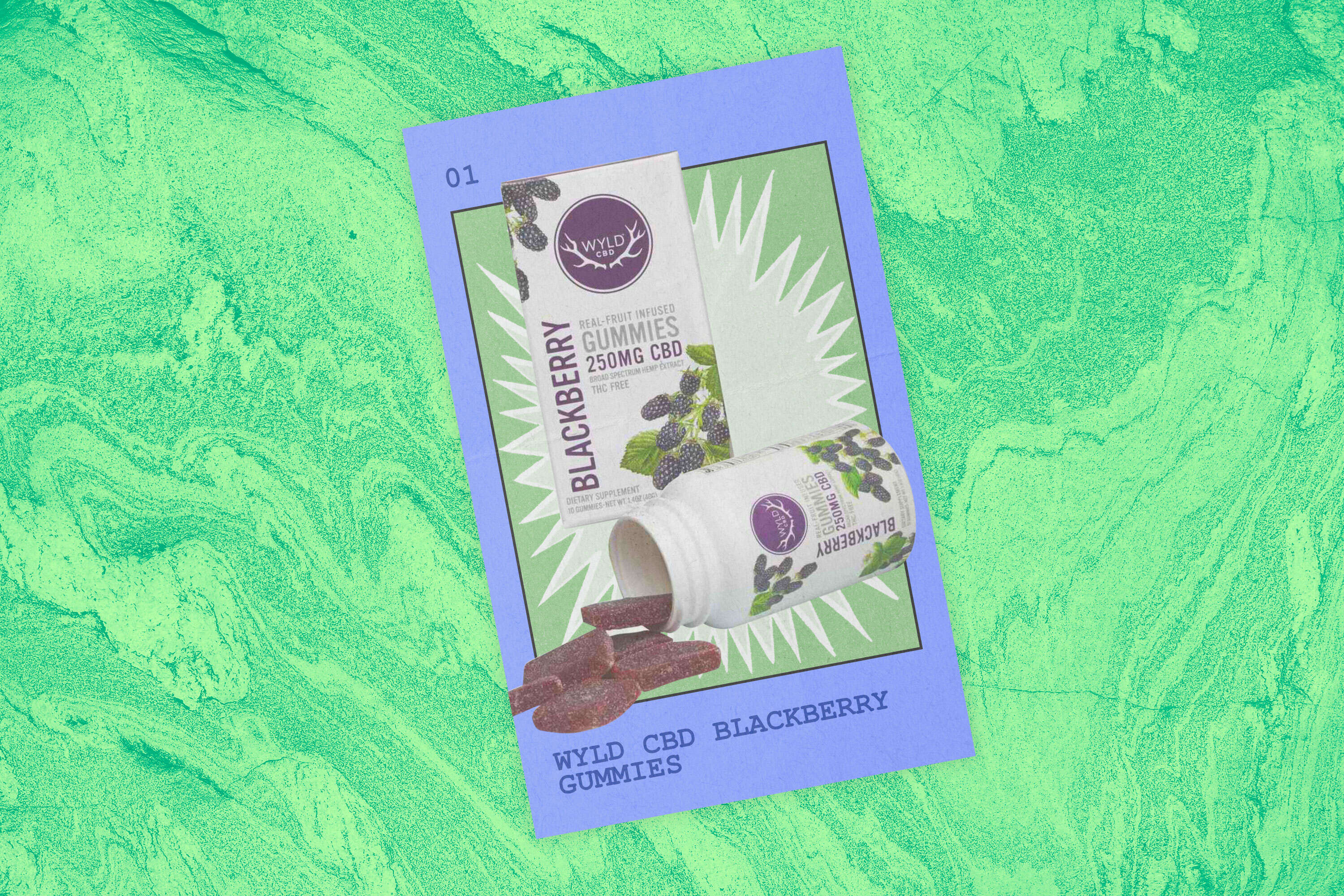 For Your Parent Who Wants to Sleep Better
Wyld CBD Blackberry Gummies
Price: $20
Why it's a great gift: Thanks to these CBD gummies, my Ambien-addicted mom is finally getting weaned off her sleep crutch. Our folks ultimately just need something to wind their brains down at night, and these easy gummies do just that without conflicting with any other medications or supplements. There are other flavors to choose from, but I always come back to this tasty, full-bodied berry version. Each one contains 25mg, and you can encourage them to feel confident to try a whole one the first night (unlike that last weed gummy you recommended they eat an eighth of).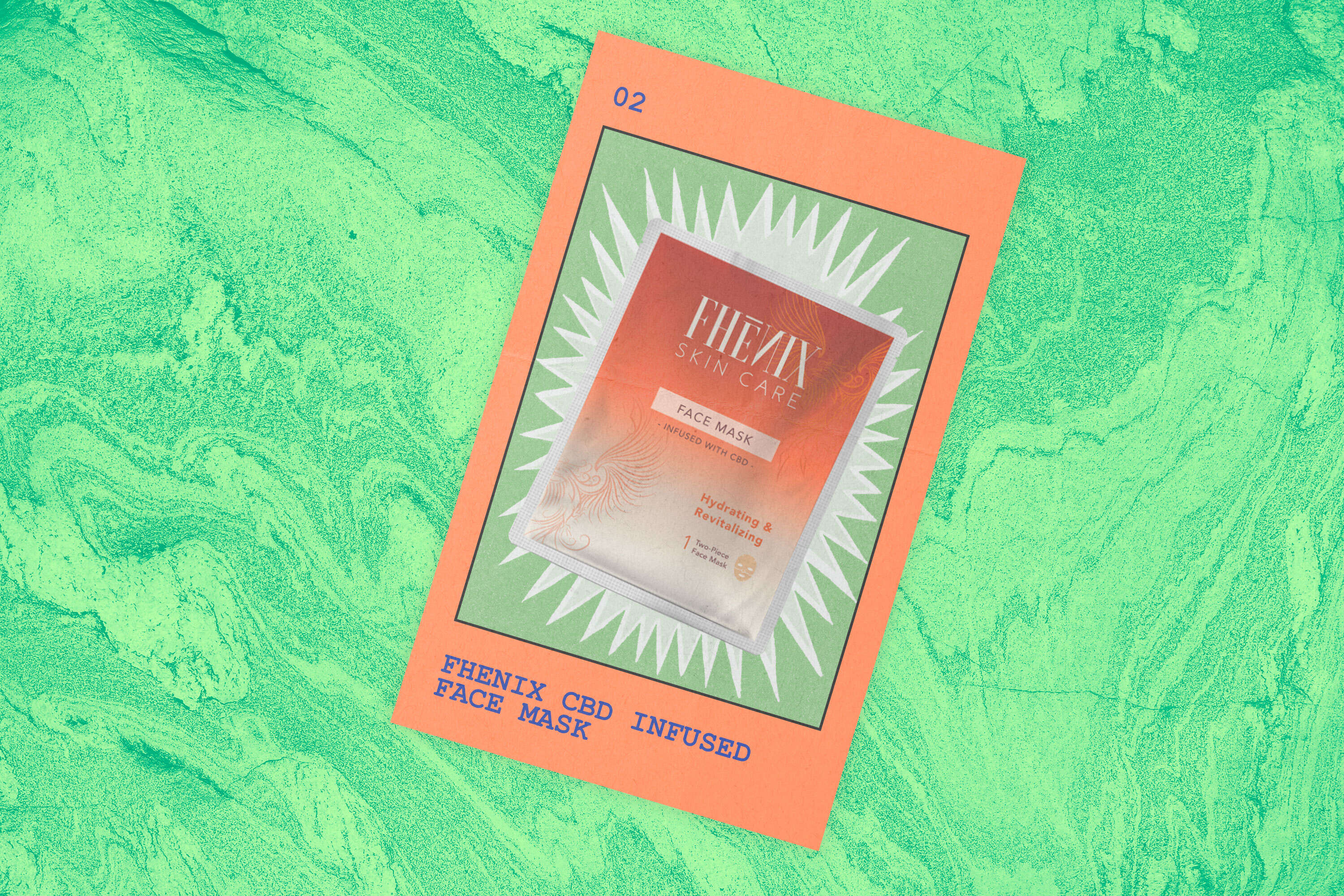 For Your Beauty Queen Cousin
Fhenix CBD Infused Face Mask
Price: $12
Why it's a great gift: CBD's anti-inflammatory and moisturizing effect on skin has been the talk of 2020. Myriad oils, serums and creams flood the market, but this Fhenix creation is the first CBD-packed sheet mask I've seen, and as a bit of a student of skincare myself, I'm obsessed. The purpose of sheet masks is to lock in the moisturizing products to your face while it sits, so this mask gives a super dose of CBD plus botanicals like licorice root and chamomile for soothing any dry patches and blemishes.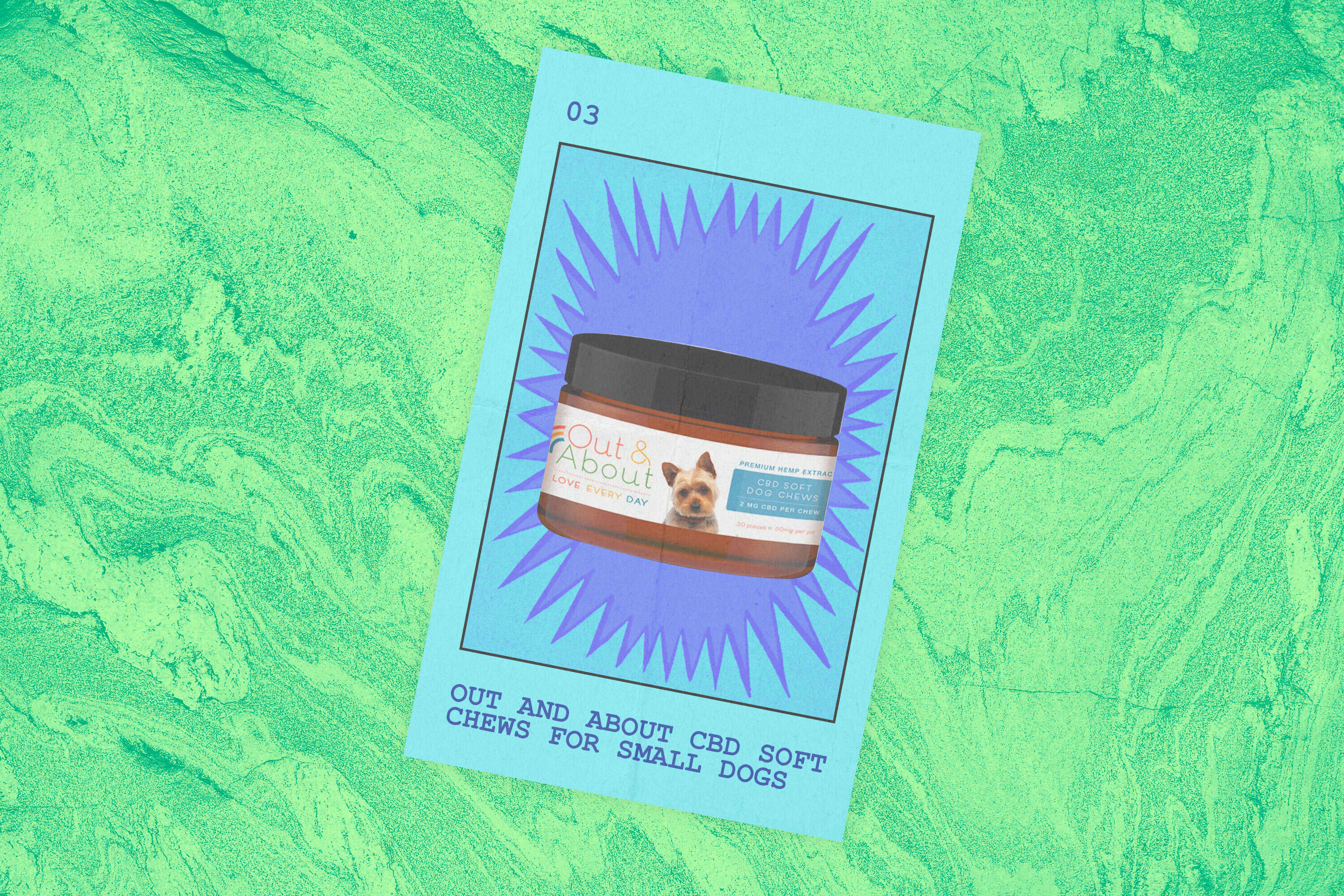 For Your Skeptical Aunt
Out And About CBD Soft Chews for Small Dogs
Price: $30
Why it's a great gift: Not for her, of course -- let's be real, Aunt Debbie isn't ready for anything weed related yet. Her yappy dog, however? Surprising her with a thoughtful gift for her pet just might be the key to opening her mind to more botanical remedies. I was skeptical of this at first as well, but as far as I can tell, CBD does have a mellowing effect on spazzy dogs, helping them chill out around new people or new places. Just make sure she knows CBD is in them, we don't want Fluffy eating more than a couple chews a day.
For Your Uncle Trying Weed Again
Dad Grass Hemp CBD Preroll Pack
Price: $35
Why it's a great gift: When our parents' generation took their first toke of 2010's weed, it must've felt like the equivalent of our first dab. They hate not being able to smoke a 1970s sized joint without feeling like they've lost their mind. Dad Grass knows this, and made these all-hemp, THC-free prerolls for our folks. Your uncle can take a baby step back towards modern day THC with one of these, and he can smoke the whole thing like the good old days.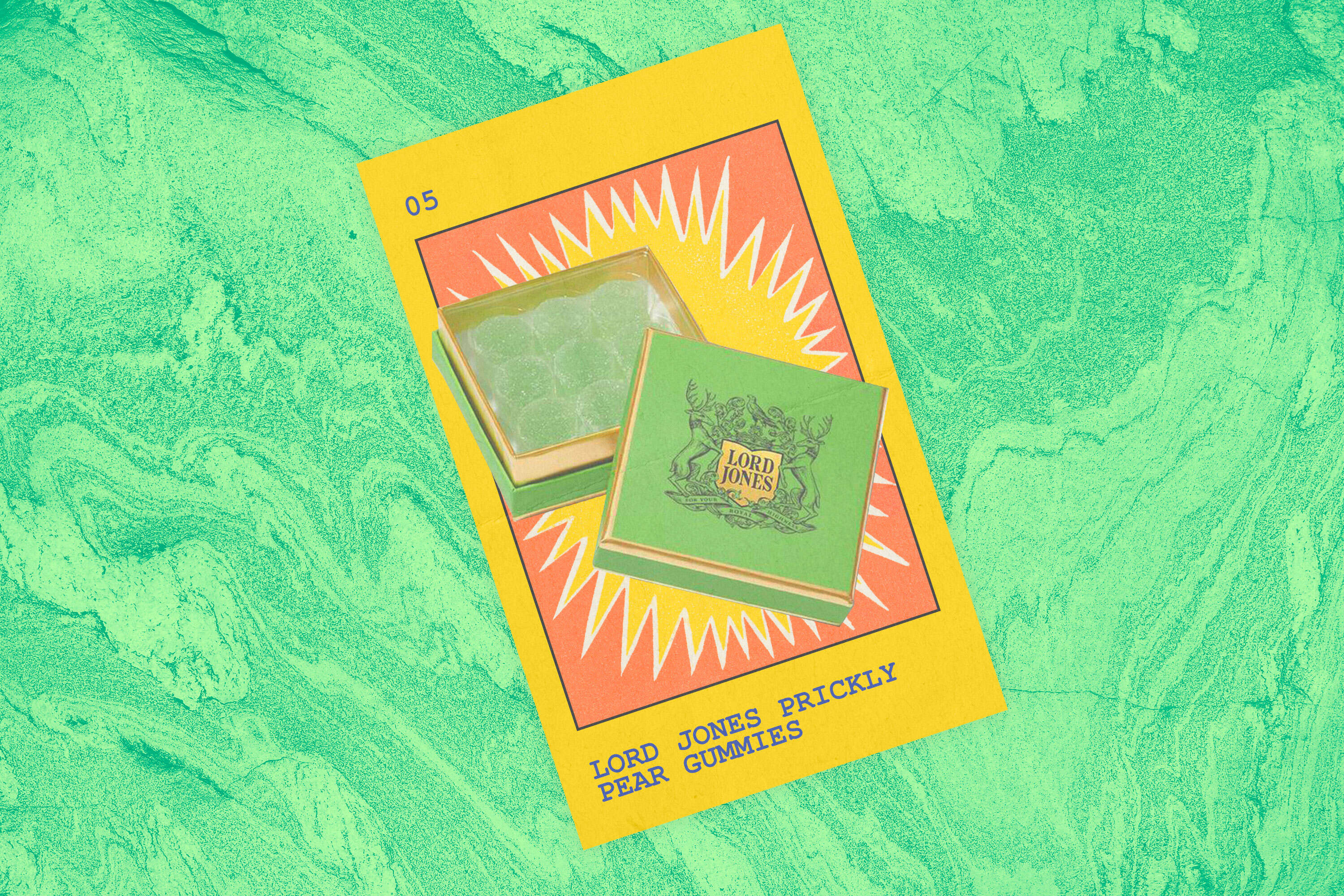 For Your Secret Stoner Cousin
Lord Jones Prickly Pear Gummies
Price: $50
Why it's a great gift: Yes, gummies are everywhere and everyone's already tried them. But the reason they're everywhere is... who doesn't like a gummy? They're ubiquitous because we never get tired of them, including the career cannabis enthusiasts that have tried it all and have sky-high potencies. A little CBD gummy to curb a strong THC high or allow a little subtle recalibration between seshes is always welcome, especially for that cousin who doesn't smoke around family. Lord Jones has been making people more comfortable enjoying CBD via luxury packaging and delicious flavors like grapefruit and prickly pear long before many other gummies out there.
For Your Step-Parent Who's Scared of Weed But Loves To Cook
Potli Mini CBD Chili Oil
Price: $18
Why it's a great gift: Made from the founder's family recipe, this small-batch, hemp-infused chili oil is an ideal entry point for playing with a little culinary CBD experience. This one lands on the mild end of spicy, just right for adding a little savory heat to sauces, dressings, eggs, hummus, noodle soups, stir fry, etc. The oil comes in an adorable .5 oz vial -- 10 mg CBD each -- so your relatives don't need to worry about feeling self-conscious of weed-related additions to the spice rack. If they ever go back to the office and feel like flexing their more open minded palate, it fits nicely in a desk drawer too.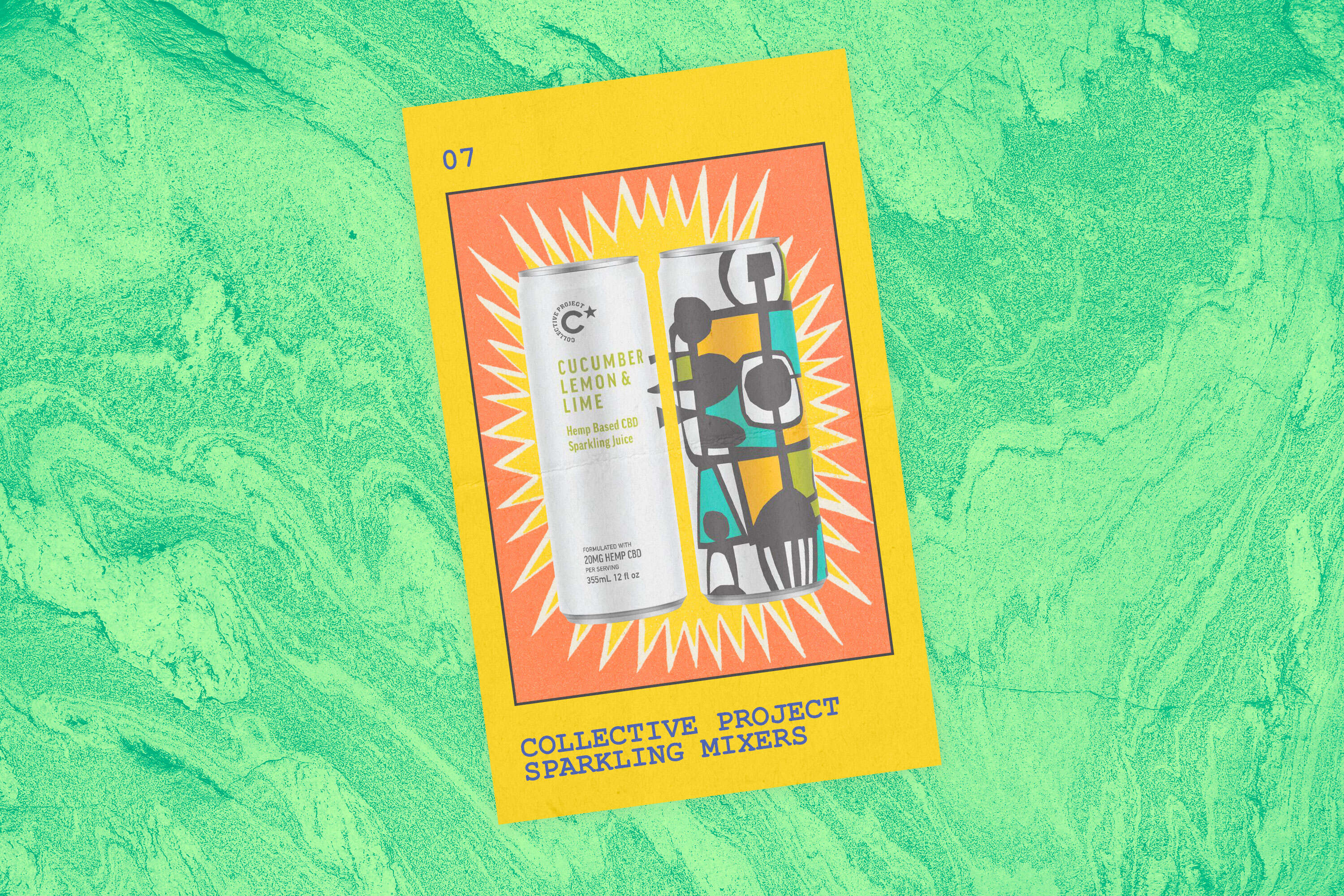 For Your Artsy Sibling
Collective Project Sparkling Mixers
Price: $18
Why it's a great gift: Adorned in designs by artists Gallit Shaltiel and Marion Griese, these chic fizzy mixers strike that perfect gift-giving balance of aesthetic and adventure. Between the Sparkling Raspberry & Hibiscus Rooibos Tea to the Sparkling Juices in Cucumber, Lemon & Lime and Mango, Pineapple & Coconut, your cuz will be able to make a delicious variety of cocktails (not to mention earn some cool points at their NYE party). Each can contains 20 mg of CBD total, so it's safe to mix with alcohol and it's also ok if you end up enjoying a whole can on its own.
For Your Crafting Grandma
Mission Farms Relieve CBD Cream
Price: $39
Why it's a great gift: Grandparents are the ones dealing with chronic pain during everyday tasks, and they're the people who need to be most cautious when trying new pain relief medications. So when it comes to a non-psychoactive topical, I think most grandma's across the philosophical spectrum are interested in a rich, luxurious hand cream that will soothe the symptoms of arthritis and carpal tunnel. Mission Farms CBD grow their own hemp from which the CBD is derived for these creams, along with raw goat milk, coconut oil, shea oil, and eucalyptus essential oil for a moisturizing, anti-inflammatory anytime lotion.
Lauren Yoshiko is a Portland-based writer and co-host of
Broccoli Magazine
's podcast,
Broccoli Talk
. She was among the first journalists to cover the commerce and culture of cannabis starting in 2014 and her work has since appeared in
Willamette Week
,
Forbes
,
Rolling Stone
, and
Broccoli Magazine
, among others. Follow her on Instagram at @laurenyoshiko for Portland breakfast sandwich recs, stoned nail art, and moderate cat content.
Want to know more about our favorite products, the most worthwhile sales, and exclusive deals on cool stuff? Sign up for our weekly newsletter, The Get.