The 7 Essential Accessories for Making the Ultimate Cup of Coffee
Danna Windsor
Danna Windsor
We independently source all of the awesome products and experiences that we feature on Thrillist. If you buy or book from the links on our site, we may receive an affiliate commission — which in turn supports our work.
To some of us, coffee is just a thing we do in the morning. We pull up to our preferred coffee spot, order our preferred caffeinated concoction, and go about our business -- no big deal.
To others, though, coffee is a ritual. Something to look forward to. A sacred, peaceful moment every morning that helps us prepare for the long day of whatever-the-hell it is we do ahead. To some of us, brewing it and drinking it, is an art.
You don't actually need to be artist to achieve that level of appreciation, but you do need the right tools. To help you elevate your coffee-drinking from a chore to a beloved ritual, we've pulled together the seven essential coffee accessories every java lover should have.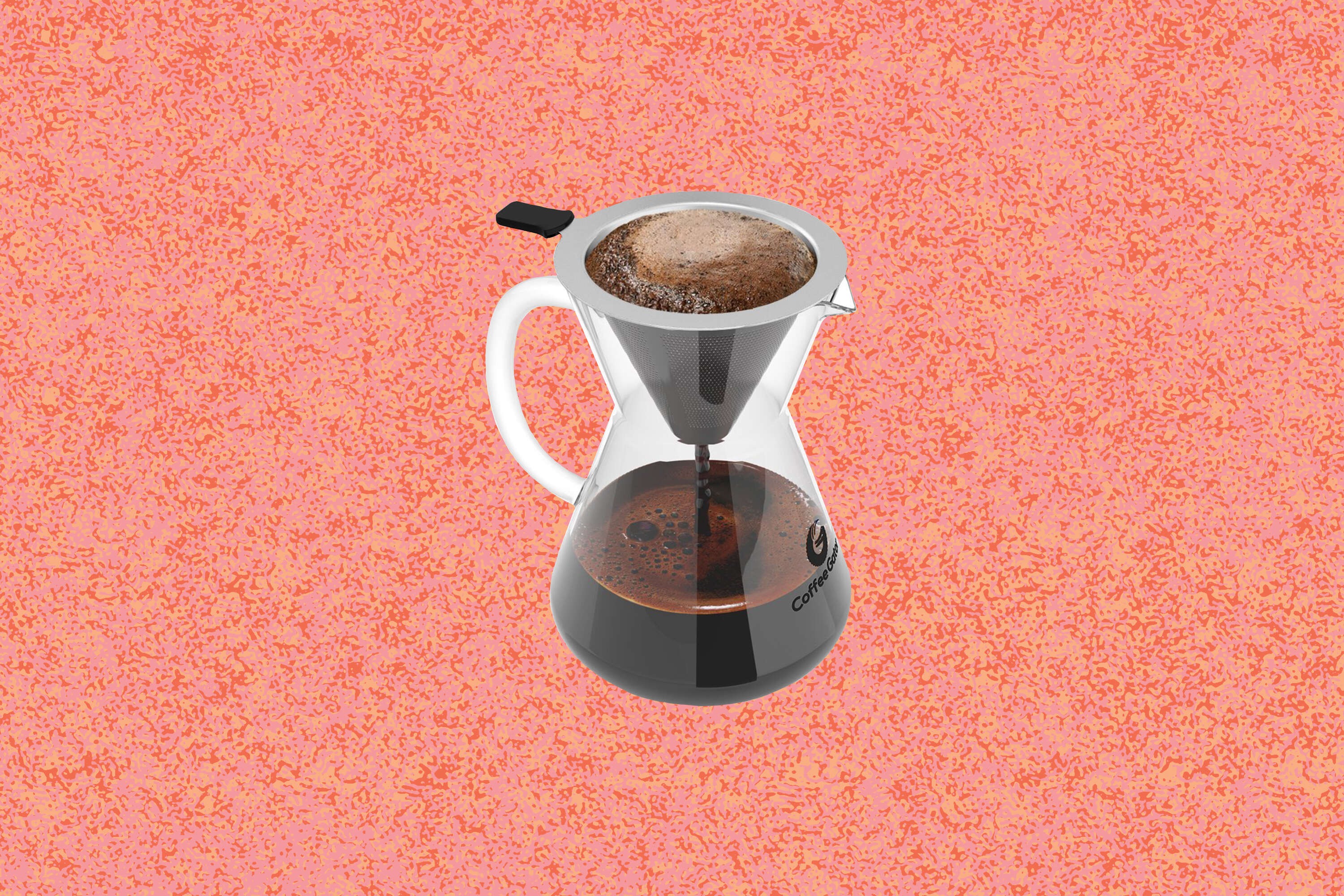 The secret to making an incredible single cup
Coffee Gator Pour Over Brewer
If you want a quick, easy and affordable way to see the light when it comes to turning coffee into more than just brown stuff in a cup, a pour-over rig is an excellent place to start. It may seem like all you're doing is pouring hot water over some grounds and letting the drippings fall into a cup, but… Well, actually, that's exactly what you're doing.
Still, there's a science to pour-over coffee that makes a lot of sense. As you slowly pour hot water onto the grounds, it makes its way through the beans, yielding a more aromatic, full-flavored cup of coffee. Is it labor-intensive? Sure. Does it only allow for a cup or two of coffee at a time? Yes. But is it the best way to experience everything a good cup of coffee is supposed to be? You're damn right.
There are literally thousands of pour-over setups out there, but Coffee Gator's Pour Over Brewer edges out a lot of the competition with its simple design and a laser cut stainless steel mesh filter (as opposed to single-use paper ones that filter out coffee bean oils).
Price: $23.99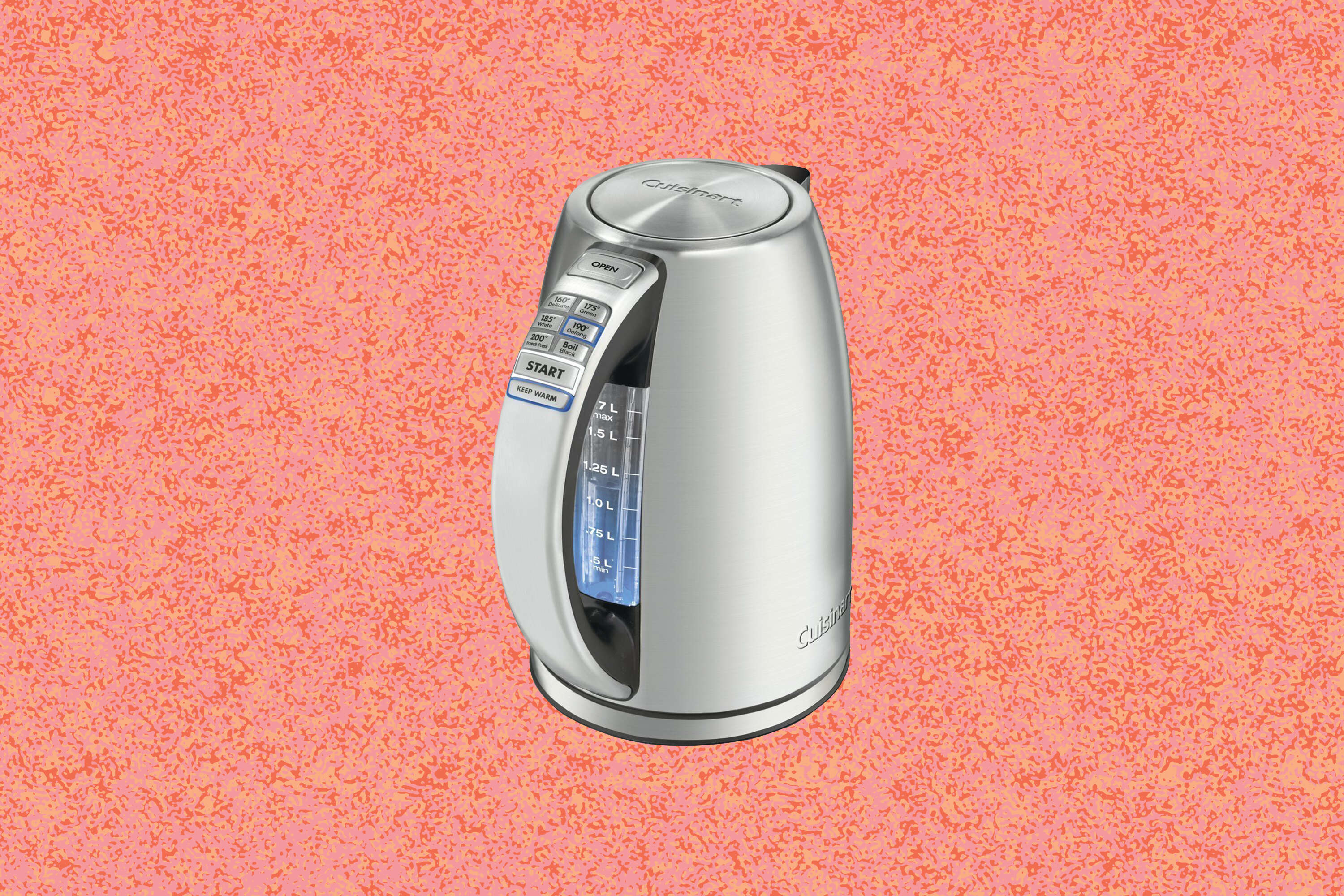 The key to achieving optimal hot water temperature
Cuisinart CPK-17 PerfecTemp 1.7-Liter Stainless Steel Cordless Electric Kettle
When most people think about what makes a good cup of coffee, beans are the first things that come to mind. But without the proper temperature water, you're destined for failure.
Ideally, you want your water temp to be between 195 and 205 degrees Fahrenheit. Water doesn't start boiling, however, until 212 degrees Fahrenheit. So, any time you've ever boiled a pot of water on your stove and then dumped it into your French press, you've been burning your coffee. That's no bueno.
The CPK-17 Electric Kettle from Cuisinart is specifically designed to make sure you get the perfect water temp every time. It has various settings for an array of teas, as well as a French press setting for 200 degrees Fahrenheit. It also has a "Keep Warm" button, blue LED backlighting for easy leveling, and a limited three-year warranty from Cuisinart. Oh, and it's BPA free.
Price: $56.99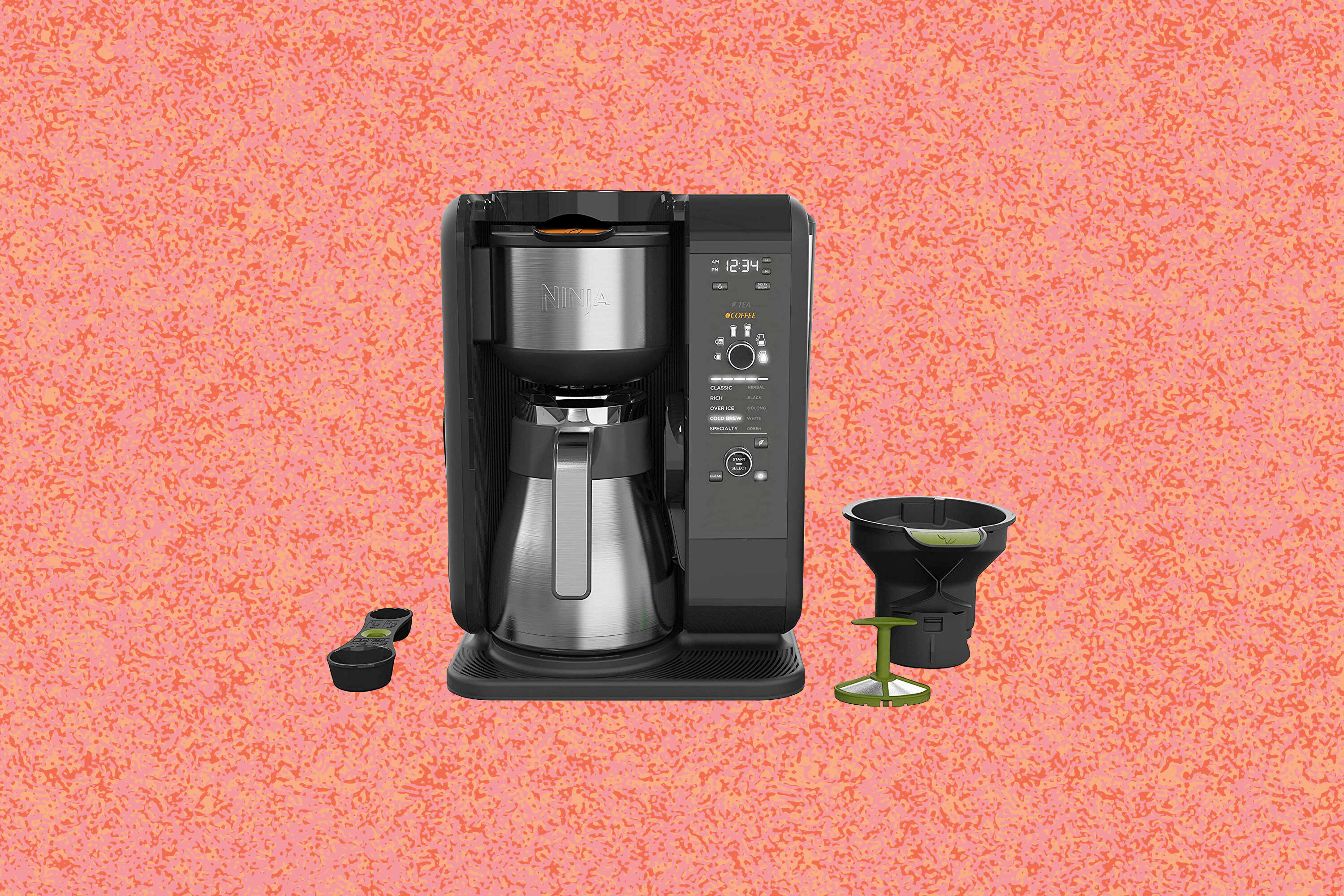 A best-in-class automatic drip machine
Ninja Hot and Cold Brewed System
Purists talk a lot of smack on drip coffee systems, but we think having a good drip rig isn't just perfectly acceptable, but downright necessary. We don't always have time for a pour-over, but that doesn't mean we don't need our morning coffee.
The Hot and Cold Brewed System by Ninja is as good as a drip coffee system is going to get. You can set the machine to brew six specific sizes, from a single cup to a full carafe. It also features settings for different styles of coffee (including cold brew), a "smart basket" setting that detects how much coffee is in the basket and what your drink options are, and a separate basket for bagged or loose-leaf tea. Plus, it even has a foldaway frother to turn your milk or cream into frothy deliciousness in seconds.
Price: $229.99
The best way to master the art of cold brewing
Filtron Cold Water Coffee Concentrate Brewer
To the untrained eye, cold brew coffee probably looks like nothing more than some regular old coffee with ice. But that's not true at all. Cold brew coffee is a whole different breed of coffee that's smoother, sweeter and more caffeinated than its heated older brother.
In the process of making real cold brew, you're not making regular coffee; you're making a coffee concentrate. That means there's a lot more flavor and a lot more caffeine. In fact, people don't usually drink cold brew straight; they mix it with water, with milk over ice, etc. And since you use cold water in the brewing process (instead of hot water), the concentrate is far less acidic and smoother to drink. In a nutshell, it's awesome.
The Filtron Cold Water Coffee Concentrate Brewer may not be the most aesthetically attractive setup you can buy, and it's certainly not the least expensive option, either. But it is one of the best cold brew systems out there. It's simple, easy to use, and comes with a 1.5-liter container. There are all-metal systems out there that don't require the paper filters like the Filtron, but the problem with those is they don't make concentrate; they only make cold coffee. The Filtron is the real deal, and you'll taste the difference the second you fill your first carafe.
Price: $45.99
Find a happy medium between coffee and espresso
Bialetti Moka 6-Cup Stove Top Coffee Maker
As delicious as a nice shot of espresso is, you're not always in the mood to sip down something so intensely flavorful. That's where a moka pot shines. The iconic Italian stovetop "espresso" makers turn out seriously robust and rich coffee that lands somewhere between what you'd get from a pour over setup and a shot from a properly pressurized espresso machine.
Though many folks think moka pots make espresso, that's not technically true. They do indeed use pressure to extract flavor from grounds, but they don't produce nearly the bars of pressure that a true espresso machine can. Still, they're perfect if you're just looking for a really, really strong (and aromatic) cup of coffee.
They can seem a bit intimidating, but they're actually quite simple to use. You fill the bottom chamber with cold water, insert the funnel filter and fill with coffee grounds of choice, then screw on the top chamber. Then, you place it on the stove and heat (start low, though, to avoid bitterness), and wait for the water vapor to produce enough pressure to push the water upward, soaking and expanding the grounds, and eventually bubbling into a small reservoir filled with delicious, super-strong, ready-to-pour coffee.
Price: $29.30
Grind your beans like a pro
KRUPS GX5000 Professional Electric Coffee Burr Grinder
Here's where the fun really begins when it comes to coffee. We don't want to sound too snobby, but the truth is, the best beans are the ones you grind up yourself, right before you brew.
Why? Because when a bean is ground, it releases fragrances and oils. If your beans are ground in a factory and put in a bag before they get to you, you're going to lose a significant amount of those flavors and oils in the process. If you want the best tasting coffee possible, you should grind your own beans and brew them soon after. Period.
There are tons of bean grinders out there, from old school manual setups to electronic blade and burr grinders. When it comes to coffee, you want a quality burr grinder. And when it comes to quality burr grinders, the KRUPS GX5000 is one of the best grinders you can buy.
Engineered to not overheat beans (and allow for loss of fragrance), the KRUPS GX5000 comes with nine grind levels for everything from super-fine espresso quality to coarse pour-over grounds, cold brew grounds, and everything in between. It's easy to clean, built to last, and affordable.
Price: $44.56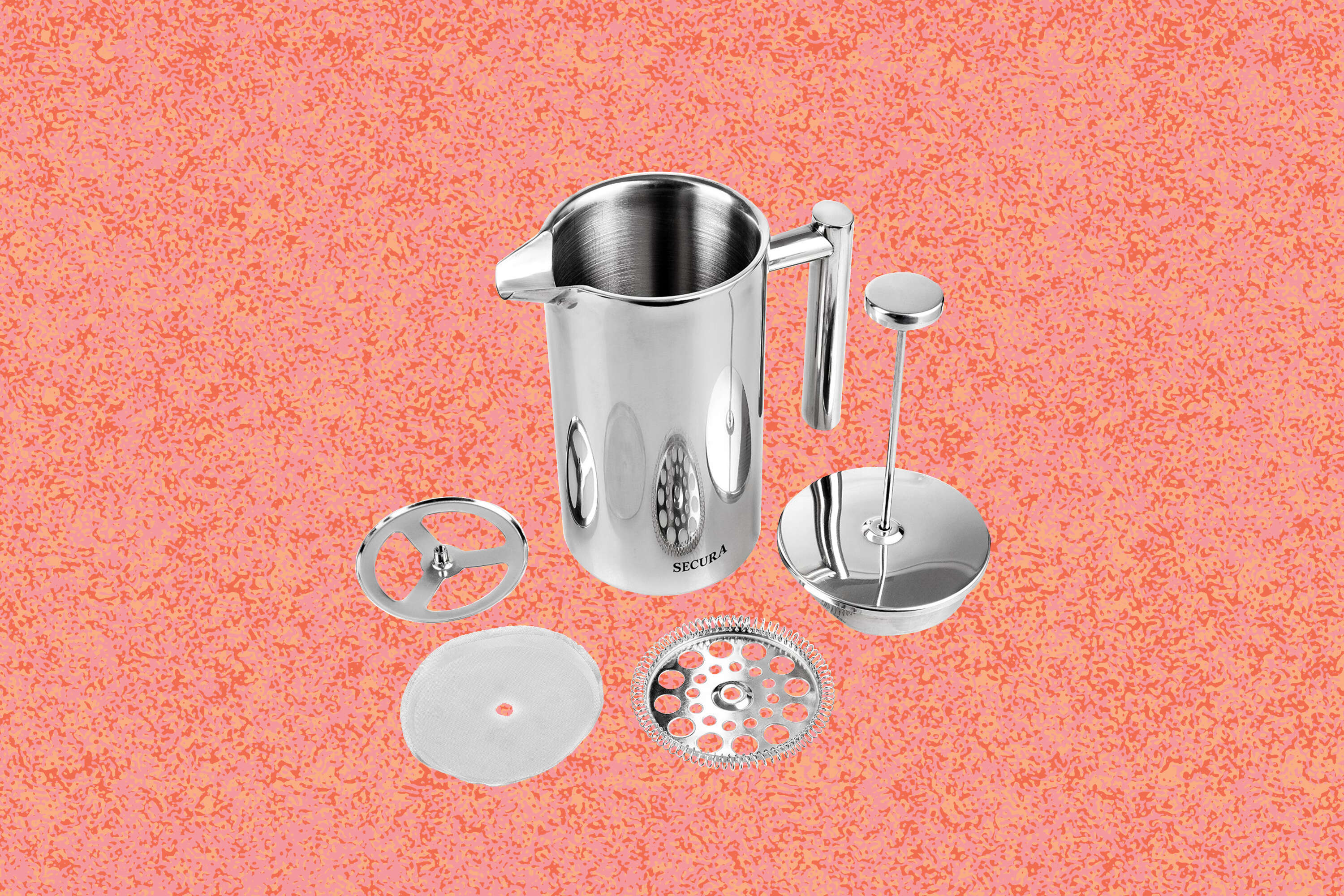 Keep a standout French press on standby
Secura Stainless Steel French Press Coffee Maker
If you're the kind of person who drinks coffee for taste's sake and not because you just want a quick caffeine rush, French press is an excellent way to go.
Rather than using the typical paper filter system in drip machines and many pour-over style coffee makers, French presses typically use a stainless steel mesh filter that attaches to the bottom of a long plunger, which presses the beans to the bottom of the container and leaves strained, delicious coffee in its wake and ready for your cup.
The Stainless Steel French Press Coffee Maker by Secura is one of the best French press setups money can buy, with over 4,800 reviews and an average 4.8-star rating on Amazon to back it up. For 25 bucks, you get a handsome, modern, minimalist 18/10 stainless steel carafe (outside and inside); a double-wall construction for excellent thermal retention, and a three-layer stainless steel filter structure to help trap fine coffee grounds at the bottom.
Price: $25.48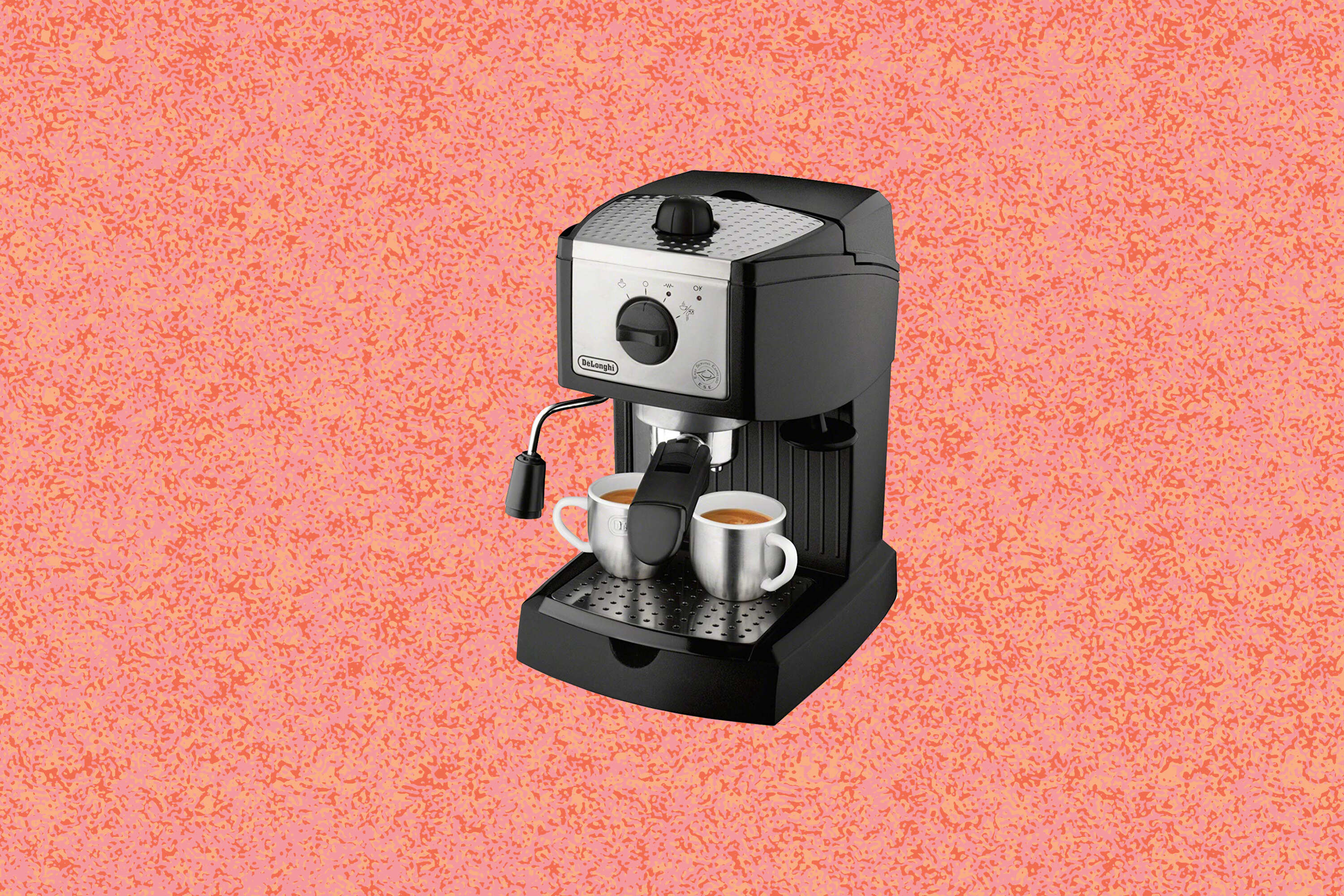 If espresso is your thing
De'Longhi EC155 15 BAR Pump Espresso and Cappuccino Maker
It's not a stretch to say espresso is an acquired taste. It's thicker and its flavor profile is generally much more intense than a typical cup of coffee. However, to the coffee connoisseur, espresso is often the crème de la crème of coffee tasting.
As far as home brewing goes, the De'Longhi EC155 BAR Pump Espresso and Cappuccino Maker is one of the most budget-friendly options out there. In a sea of spendy fancy espresso machines, the De'Longhi is an affordable, quality machine that does the job and does it well.
It features a 15-bar pressurizer to ensure the perfect cup of espresso every time, machine washable parts for easy cleanup, a manual frother for lattes and cappuccinos if you decide espresso's still a bit too much for your palate, two independent thermostats to control steam and water separately, and the lid even serves as a cup warmer. Plus, it takes pods and regular ground coffee, which means you get espresso the way you want it, when you want it.
Price: $99.95
Want to know more about our favorite products and services, and get great deals on cool stuff? Sign up for the weekly Thrillist DealMail.