For the morning-challenged among us, that first cup of coffee is less a luxury than it is a tool to achieve normalcy. That's not to say it shouldn't feel like a treat, though. Hot or cold, you make the call, but quality caffeine is important, and frankly, it's what you deserve.
There's no need to go full coffee-geek and hit the local cafe every week to stock up on pricey new beans, though. There are lots of convenient subscription services out there who'll do the tough work for you to source the best purveyors and deliver freshly roasted goodness directly to you door on an ongoing basis. We've pulled together eight of the best to suit all manner of caffeine fiends, whether you're a pot-a-day drinker with a penchant for different French roasts, are super into K-Cups, or just want to find a great gift for the java lover in your life.
If you want a subscription that gets smarter with time
Driftaway Coffee
The folks at Driftaway make the coffee subscription service all about you. The subscription starts with the delivery of a tasting kit that allows you to test out four different roasts, then rate them. That helps you begin building a taste profile, which Driftaway will then use as a jumping off point to curate shipments catered specifically to you. As you continue getting shipments (notably, all beans are sourced from small farms, which are vetted for sustainability practices and more), you'll be able to regularly update your taste profile, which will help the team tailor your subsequent selections even better, so they're always something you'll enjoy.
Price: Varies depending on subscription frequency and quantity
 
If you insist on exclusive, top-notch beans
Atlas Coffee Club
Every month, Atlas will hit you with some top-notch micro-lot beans, which means they're coming from a single farmer or are the most premium beans from a coffee estate. Either way, it's going to be dang good coffee. Each shipment includes 12 ounces of a different freshly roasted variety along with a description of flavor notes (your palette can always use a little help), a postcard, and even some helpful brewing tips. The company prides itself on finding and delivering coffee that you can't get online or on the shelf at your local grocer, sourcing beans from the likes of  Costa Rica, Brazil, Indonesia, and Ethiopia. Get that coffee passport stamped!
Price: $14 for a single bag per month
If you're obsessed with Seattle coffee
Bean Box
For those yearning for a more fanciful coffee experience, Bean Box is the way to go. BB offers four different gourmet coffees each month to subscribers and the roasts come from only the premier small-batch coffee purveyors in Seattle (a city that knows a thing or two about coffee) like Kuma, Herkimer, Slate, Blubeard, Lighthouse, Middle Fork, Seattle Coffee Works, Zoka, and many more. 
 
When Bean Box arrives each month it comes with a bevy of coffee too, not just one 12 ounce bag like most other subscription services. With BB, you'll be getting almost half a pound of that whole bean goodness. They also throw in brewing tips, roasting profiles, tasting notes, and even an artisanal treat to munch on with your brew. Plus, it makes a great gift -- and they'll include a customized, personal note if you do decide to sign a pal up. 
Price: $28 per box per month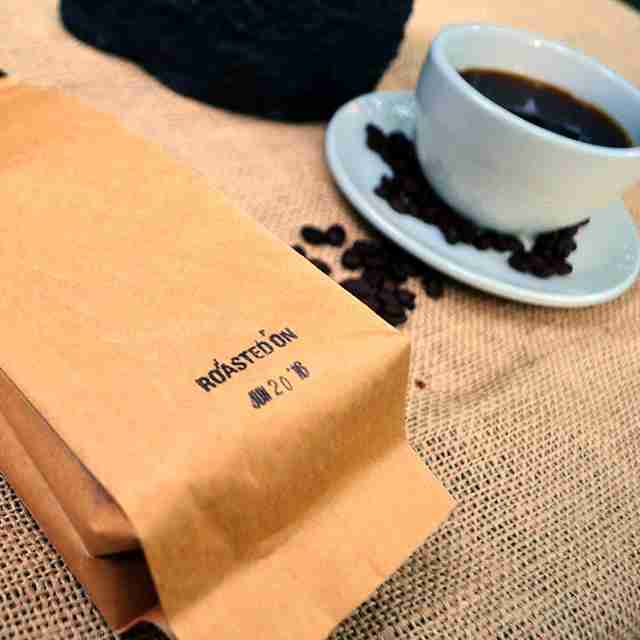 If you demand freshness and Fair Trade certification
Top Crop
If you're hell-bent on freshness, you'll appreciate Top Crop's commitment to it. They roast each delivery to order so you're getting the freshest batch possible (they'll even slap it with a packed-on date). All the "artisanal" beans they ship are also Fair Trade, organically processed, and shade grown, and include blends like Shade Grown Breakfast Blend, Peru Norte, Mexican Altura Chiapis, Ethiopian Yirgacheffe, and Latin America Blend. You also get your pick of receiving either a 12 ounce or one pound bag per order (and whether you'd like it as whole beans or ground).
Price: $130.99 per six month subscription
If you're a K-Cup fanatic
Intelligent Blends
K-Cups may get a bad rap, but you can't argue with their convenience, especially if you're often scrambling to get out the door in the morning. Fortunately, if you're getting quality pods through a service like Intelligent Blends, you don't have to worry about sipping something that tastes like sludge. 
 
The company offers a huge selection of recyclable K-Cups packed with coffees they've either developed themselves or sourced from high quality brands. They offer them up in all manner of variety packs (gourmet, organic, dark roast, flavored, etc.) and you can subscribe on a monthly basis to any of them -- or switch it up to receive packs of a specific coffee you really enjoyed.
Price: $9.99 per variety pack
If you want beans that arrive hot out of the roaster
JavaPresse
If you're still buying your coffee beans at the grocery store, you're likely taking home product that was roasted weeks ago. JavaPresse doesn't stand for that, and instead makes sure it ships your coffee delivery (free, by the way) just two hours after the beans are roasted. Every month, you'll get a 12-ounce bag of the featured microlot coffee (it'll always be all organic and from family-owned farms) based on your preference (light roast, medium roast, dark roast, or "brewer's choice"). Plus, not only does the subscription service offer an impressive turnaround time, but your first shipment comes with a free burr grinder.
Price: $18.99 per bag per two weeks
If you want hundreds of choices
Mistobox
Mistobox promises coffee for every type of java lover, considering the company is currently featuring 516 (!) varieties from 50 different roasters. You can choose to go whole bean or pre-ground, and they'll send a 12 ounce, personalized selection that will make approximately 24 cups of high-grade joe. The plans start at $10.95 + shipping, which is a pretty hot deal considering what you might pay for similarly small-batch beans in your local cafe.
Taking things even further, Mistobox provides you with your own personal coffee expert or curator to tailor your brew to your liking, and the process is simple. They'll ask questions about your coffee tastes and wants like (e.g., if you take it with cream or no cream, boldness preference), and customize your experience accordingly. Plus, they offer something dubbed the "Brew Queue" where you can track, browse, and control your upcoming coffee picks so you know exactly what type of good stuff will be hitting your mailbox next.
Price: Plans start at $10.95 (plus shipping) per month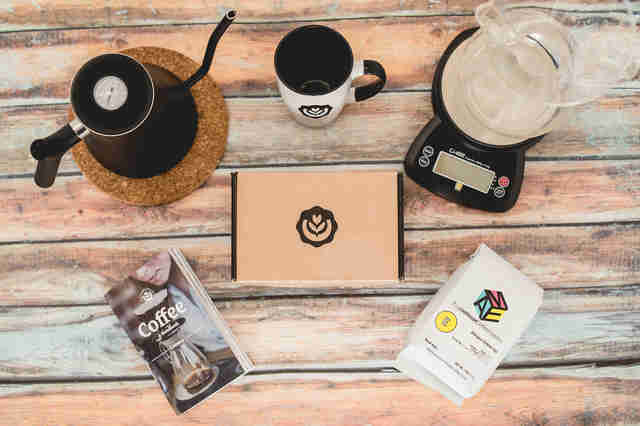 If you appreciate surprises
Crema Coffee
If you appreciate delightful surprises and single-origin coffee, this is the service for you. The company lets you create your own "coffee playlist" by creating a list of roasters/coffees you'd like to try (or ones you know you already love). You can also easily add new ones to the mix by filtering by flavor, brewing origins, roast types, and more, then adjust it as you see fit. Once you've curated your list, Crema will then choose something new from it every month and ship it to you (for free). Consider it a little monthly game of coffee roulette -- you'll never quite know exactly what's headed to your mailbox, but you'll know it's something you'll want.
Price: $15-22 per shipment (you can customize the frequency)