We independently source all of the awesome products and experiences that we feature on Thrillist. If you buy or book from the links on our site, we may receive an affiliate commission — which in turn supports our work.
Ah, autumn. 'Tis the season for long runs, endless walks around the city, and bike rides down foliage-dusted trails. If you like your workouts to take place outdoors, there's absolutely no better time to do it.
But every good thing must come to an end. If you're anything like me, then exercising outside when it's cold, snowing, and otherwise generally unpleasant isn't your idea of a good time. I'm sure I'm not the first to use winter as a convenient excuse to kick fitness goals down the road, and while a three(ish) month hibernation always sounds preferable, it really isn't worth emerging in the spring feeling completely out of shape.
So, this winter, let's all get ahead of it. You probably know that you won't last long without the right gear once the temperatures really drop. Getting out the door is often the toughest part, and we'll all be more likely to stick to it if we're decked out in frost-fighting apparel.
Fortunately, you can get everything you need (without draining your account) over at Amazon. We've browsed through the best cold weather workout gear in women's, men's, and unisex sizes, so whether you're a walker, runner, or biker, you don't have to let the ice and snow slow you down.
Amazon
Shorts obviously won't cut it post-autumn, and thin leggings aren't likely to work much better. These Baleaf winter leggings are designed to keep you warm without sacrificing the necessary flexibility for running, skiing, skating, or cycling.

They're lined with fleece, but still manage to stay breathable and comfortable with soft, moisture-wicking fabric. They come in 16 different colors and feature two pockets big enough for a smartphone, plus one hidden pocket for your house key.

And the best part? Even if you don't feel like working out, these leggings will double as your new favorite pair of cozy fireside pants.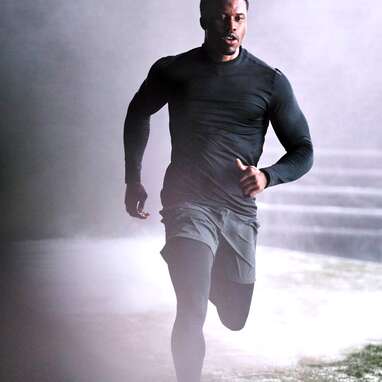 Under Armour
Under Armour's ColdGear products have been staples of sub-zero sporting for decades—and for good reason. This long-sleeve tee is made with dual-layer fabric to keep you toasty while you're starting your workout, but it's light enough to keep you from overheating. It's also fast-drying and moisture-wicking, so you won't turn into an icicle on your cool-down walk.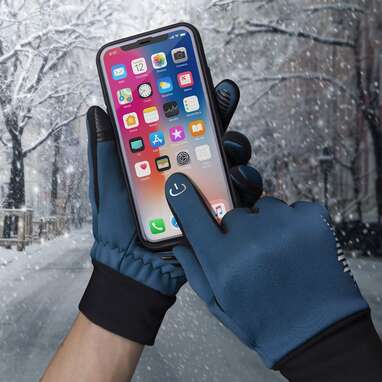 Amazon
With winter workout gear, the emphasis tends to be on protecting your torso and legs. But nothing can send you running back to shelter quicker than a pair of frozen hands.

These unisex gloves from Simari are fashionable and functional, and their touchscreen design means you won't have to take them off to use your phone during a run. They're 95% polyester with a flannel lining, and should work well for whatever winter activities you have in mind.
Amazon
Next up: the head. Cold ears are no good for anyone, and it's unlikely that your big wool pom-pom beanie will do the trick. This option from Tough Headwear is a great pick because of its versatility. It's designed as a helmet liner for cyclists or skiers, but it'll work just as well as a skull cap beanie for winter runs.

The beanie is one-size-fits-all, and will stretch enough to fit long hair or bigger heads. It's available in a ton of different colors, and for a slight uptick in price, you can get the 2-in-1 version with an added full face mask.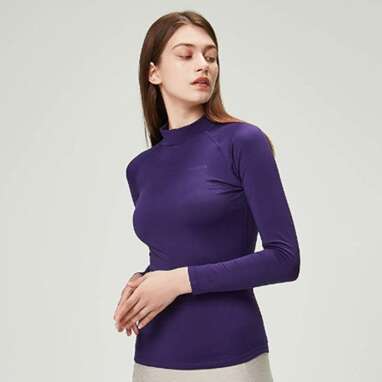 Amazon
These Devops compression base layer shirts are made with micro-fleece fabric to keep heat clinging to your body—no matter the temperature outside. They're also super flexible with 4-way stretch elasticity to avoid mobility issues. The shirts are soft and machine washable, and you can mix and match whichever colors and patterns you want in your two-pack.
Amazon
Perfect for a top layer, these pullovers from Liberty Imports are lightweight, elastic, and quick-drying if you get caught in a snow flurry. Plus, with a heathered pattern and an athletic fit, you get to look great, too.

The pullover also has a zippered chest pocket and thumbholes to help keep your sleeves in place. If you want even more flexibility, you can opt for the full-zip hoodie version.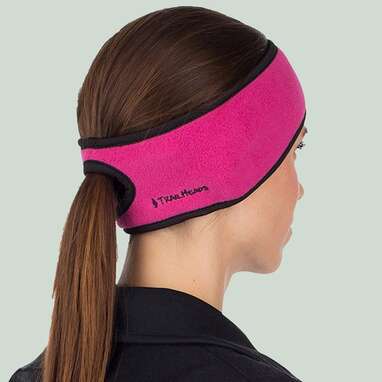 Amazon
Long hair can be tricky when it comes to working out in a beanie, so you might want to switch your hat out for a comfortable headband instead. This TrailHeads headband is designed to fit securely and keep your hair in place, all while providing full ear coverage with a fleece band.

The accessory comes in a bunch of different colors, and you'll get a small discount if you buy a pair of them.
Amazon
These compression pants are designed for both indoor or outdoor use, so they're a great fit for outdoor winter runs or chilly walks to the gym. They're also usable for all seasons, so you won't have to pack them in the closet once the weather clears.

The pants come with a large phone pocket, and they're tight enough to keep heat in without feeling suffocating. They come in a two-pack on Amazon, and you can choose from red, black, blue, white, or a variety of camo patterns.
Chad Rafferty is a Thrillist contributor.