Hit the Trail and Crunch Some Leaves with Fall Hiking & Camping Essentials
We've scouted out all of the most useful gear to keep you warm, dry, and loving life while you do your best John Muir impression.
We independently source all of the awesome products and experiences that we feature on Thrillist. If you buy or book from the links on our site, we may receive an affiliate commission — which in turn supports our work.
Potentially Hot Take: Fall hikes are the best hikes.
Between the changing leaves, the sparsely populated trails, and that brisk air to keep you cool while you rumble over roots and rocks, there's no better time to get outside than the fall.
Of course, the key to a successful outing is to come prepared. An autumn backpacking trip can turn dark pretty quick—literally. The sun goes down earlier, the temperature drops, and all of a sudden that pretty pic of your boots in the fallen foliage can seem hardly worth it. The good news is that we've got you covered. You can get everything you need to crush your fall hiking or camping trip on Amazon.
We've scouted out all of the most useful gear to keep you warm, dry, and loving life while you do your best John Muir impression.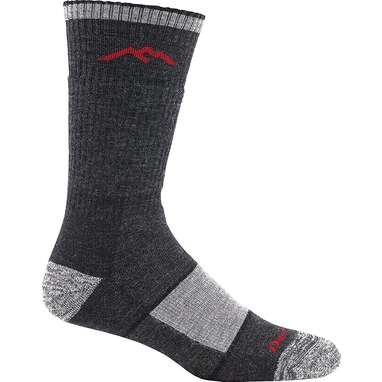 Amazon
It all starts with your feet. A good pair of socks is a non-negotiable for the trail and the campsite, and Vermont-based Darn Tough makes some of the best around. These merino wool socks are moisture wicking and thermo-regulating, so your feet stay dry and (mostly) odor-free.

Plus, Darn Tough socks come with a lifetime guarantee, so even if you wear them out (you won't) you can always trade them in for a new pair.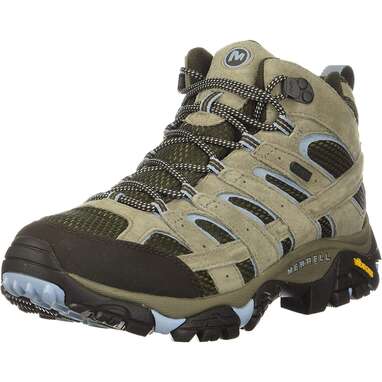 Amazon
While trail shoes or sneakers might cut it for casual summer hikes, you'll want a solid pair of boots when the weather turns cooler. With waterproof performance suede and mesh, moisture stays out while your ankles stay supported, and high-performance rubber soles will keep you from slipping on treacherous terrain.

The Merrell Moab is a trusted classic in the hiking world, and it's available in both Women's and Men's sizes.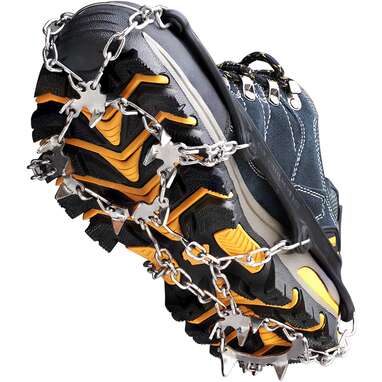 Amazon
Even if you don't see any snow yet at sea level, you might run into some slippery stuff on adventures at higher elevations. Nothing can sour a hike quicker than taking a tumble, and these cleats will keep you and your dignity upright and moving onward.

They come in three sizes and easily slip over any pair of boots. They're also portable and lightweight, so you can bring them along in your pack just in case you end up needing them.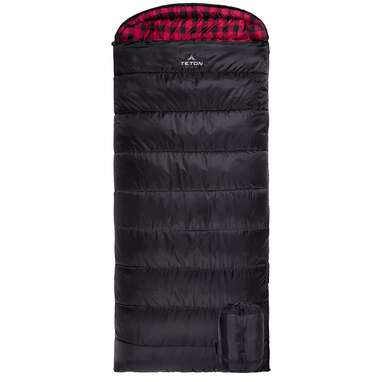 Amazon
Just because you're sleeping outside doesn't mean you can't be cozy.

This 3-season bag has a poly-flanel inner lining plus a mummy-style hood to keep your head warm, your pillow clean, and your cocooned self ready to emerge as a beautiful butterfly in the morning. It also comes with a compression sack so you won't have to roll it up, and it unzips at both the top and bottom for quick access and extra ventilation.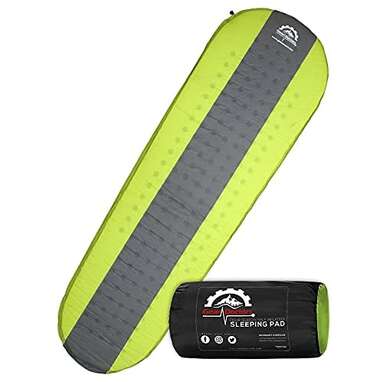 Amazon
A sleeping pad might seem like bougie glampware, but it's actually a safety measure, especially in colder months—as the ground hardens and starts to freeze, a sleeping pad is a must to keep your body temperature where it needs to be all night long.

Also, they're pretty dang comfy.

This self-inflating pad is lightweight, cushioned, and insulated to ensure an easy route to a great night's sleep in the great outdoors.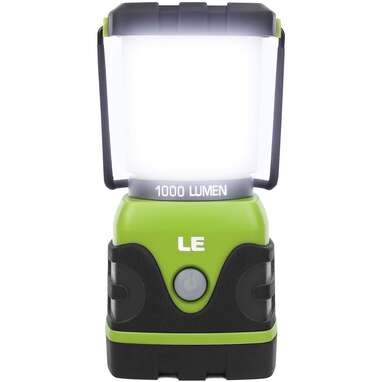 Amazon
If you want to truly test the fortitude of your relationship, try setting up a tent together in the dark. Or, play it safe and stay in outdoorsy bliss by investing in a solid camping lantern like this battery-powered beauty.

With four different lighting modes and dimmable brightness settings, you'll be ready to set up camp and get dinner going, no matter how far down the sun is. It also works great as a tent light, so you can squeeze in a few pages of Cheryl Strayed before you fall asleep.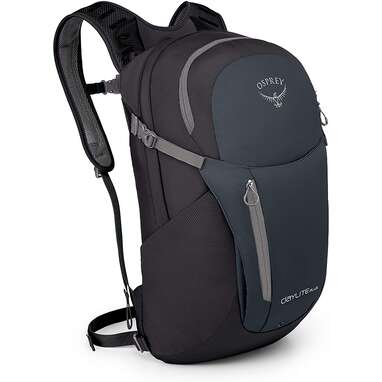 Amazon
Hiking in the fall means bringing plenty of layers, so a comfortable day pack will make your life a lot easier. This pack's main compartment is roomy and easy to access, and you have side mesh pockets for your water bottle and other small items you'll want to grab on the go.

Osprey is one of your best bets for backpacks, and the Daylite Plus is designed to attach to their larger packs for extended trips.
Amazon
Ok, so hear me out—zip-off pants may have gone out of style in the late' 90s (if they were ever truly in style at all), and we cannot guarantee that you won't be fodder for laughs if you ask your group to stop so you can unzip and expose your calves. Fortunately, the trail is not a fashion show, and convertible pants are incredibly useful. These pants are quick-dry and breathable, and you'll get the last laugh when you come prepared for whatever the fall weather throws at you.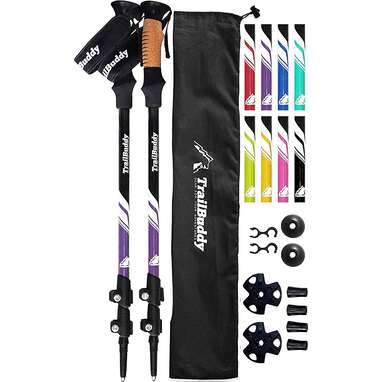 Amazon
If you like a little extra support, trekking poles can help keep you steadily on your feet. They also take some of the pressure off of your knees and ankles. These TrailBuddy poles are durable and light enough for any type of terrain. They might not make you feel like Gandalf as much as a good ol' fashioned hiking stick, but with lightweight, adjustable aluminum and moisture-wicking cork handles, you'll be flying up the trail faster than Shadowfax.
To round out this list, here's a pick to help you focus on the most important part of getting outside—enjoying the little things. The climax of a fall hike is usually a spectacular but bone-chillingly windy vista. To make it a little more enjoyable, you can warm your entire group up with a thermos full of piping-hot tea (or perhaps something stronger) to congratulate yourselves on a trek well done. The Stanley Classic comes in either 1.1 or 2-quart sizes, and it's made with BPA-free materials that will keep your liquids hot or cold for up to 24 hours.
Chad Rafferty is a Thrillist contributor.