Great Fitness Gifts for Your Most Active Friends
We asked fitness blogger Latoya Shauntay Snell for advice on how to pick the perfect gift this year without breaking a sweat.
Design by Maitane Romagosa for Thrillist

Design by Maitane Romagosa for Thrillist
We independently source all of the awesome products and experiences that we feature on Thrillist. If you buy or book from the links on our site, we may receive an affiliate commission — which in turn supports our work.
Working out took on a whole new meaning during the pandemic. For many, getting outside and getting a sweat on was more important than ever, as it became a crucial component in people's mental and physical well-being during an exceedingly stressful time.
No one knows the importance of all-around wellness better than New York-based fitness blogger Latoya Shauntay Snell. She's the founder of Running Fat Chef and has always been totally transparent with her followers, whether it comes to her journey as a mother, wife, or runner.
The holiday season is fast approaching, which means resolution season is also right around the corner. To help you get (and stay) in shape in 2022 and beyond, we asked Snell about some of her favorite products that have been her keys to success before, during, and after every workout. If you're looking to spoil the fitness freak in your life this holiday season, this is the way to do it.
Amazon
Why it's a great gift: "It is a bit on the pricey side, but if you want to bring your cycling training indoors and pair it with an app like Rouvy or Wahoo, this is definitely the way to go."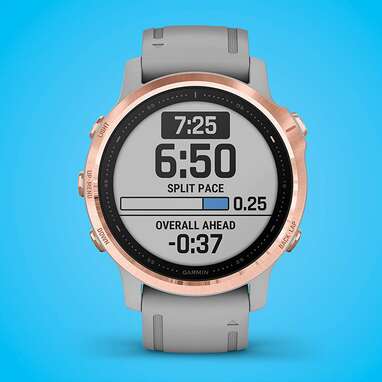 Amazon
Why it's a great gift: "I love this watch for its durability, GPS system, and its ability to pair with almost any workout that I desire. I've completed long runs, cycling rides, swims, hikes, and cross training with this watch and connected it to my Strava account."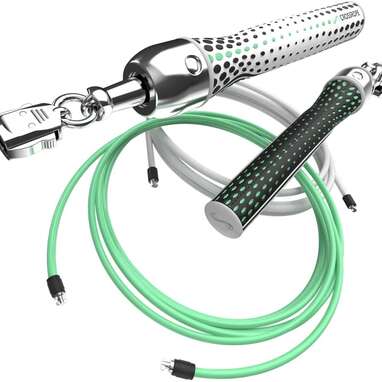 Amazon
Why it's a great gift: "This is one of the best investments I made this year. I am a sucker for jump rope programs, and I love working on my speed, agility, and coordination. Depending on your fitness desire, you can add muscle, get your heart rate pumping, or simply shred."
Amazon
Why it's a great gift: "It is an amazing roller that gets rid of a lot of my back pain, and it doubles as a yoga wheel."
Amazon
Why it's a great gift: "They are simply amazing and space-saving, especially for those living in an apartment or small space but wanting to get in a great flow from home." (Pair the kettlebell with the Bowflex adjustable dumbbells.)
Vybe
Why it's a great gift: "Sometimes I prefer a deep tissue massager that I can use to break up muscle knots and lactic acid quickly."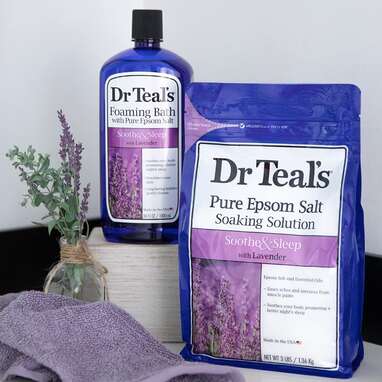 Amazon
Why it's a great gift: "After beating myself up post-workout, I love soaking in Dr. Teal's Foaming Bath with Epsom Salt to help with my sore muscles."
Spring Energy
Why it's a great gift: "These gels ensure I don't encounter any bonking while running and cycling, and my stomach doesn't encounter gastrointestinal issues while using them."