The 6 Best Food & Drink Subscription Boxes You Should Be Signed Up For
We're in a golden age of food delivery services. Not only do you no longer need to schlep to the store to buy groceries...
We independently source all of the awesome products and experiences that we feature on Thrillist. If you buy or book from the links on our site, we may receive an affiliate commission — which in turn supports our work.
We're in a golden age of food delivery services. Not only do you no longer need to schlep to the store to buy groceries, you don't even need to live in a certain area to get your hands on beloved regional and speciality meats, snacks, drinks, sauces, and more. Everything—from artisanal hot sauce to Faygo soda—is available via the good ol' internet, and a whole lot of it can be dropped at your door on a regular basis via subscription services.
But why should you invest your hard-earned cash in a food subscription box service, especially when you can rustle around Amazon to find exactly what you need? Well, they're experts. They know their stuff better than you do, and can tailor batches of items based on your tastes. They'll introduce you to the niche and obscure foodstuffs that might otherwise not cross your radar, and ship it your way at a competitive price. We've plucked six of our favorites that will keep you stocked with everything from snacks and sauces, to booze and soda.
Fuego Box
Hot sauce is having a moment. Considering the sheer amount of hot sauce that's available, and the ascension (and decline) of condiments like Sriracha, spicy liquids and marinades are all the rage. Fuego Box is capitalizing on the trend by offering up subscription boxes that introduce customers to a wide range of artisanal and small-batch products, all of which are tested and selected by the FB team. Subscribers can choose from three tiered levels. The "Dip Your Toe In" box is great for hot sauce neophytes, shipping one bottle of mild to medium sauce every 30 days. The "Sauce Lover" and "Pain Seeker" boxes are the other two choices, and can be set up for either monthly or quarterly deliveries. The "Sauce Lover" package works best for hot sauce fans who aren't into nuclear spice, while the "Pain Seeker" box is for bonafide spice lords. Also, if the heat from Fuego Box's becomes too much, you can skip scheduled deliveries or cancel at any time.
Sign up at FuegoBox.com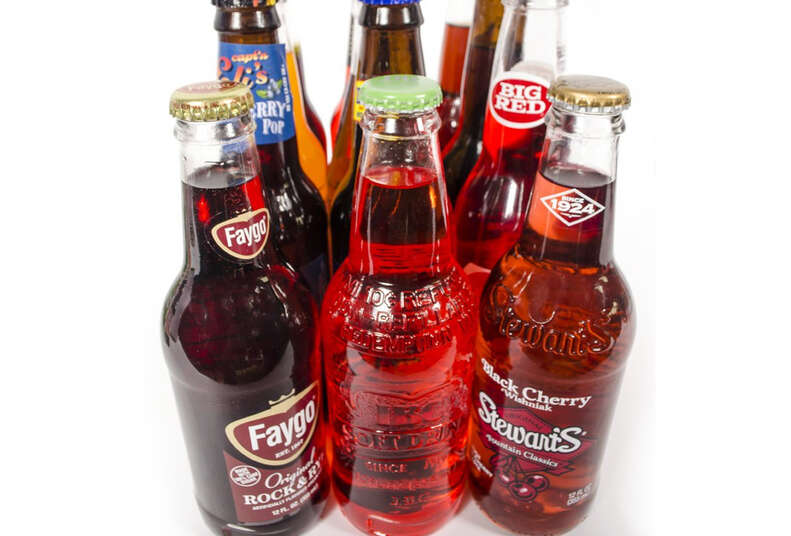 Apothecary Soda
For soda lovers, a can of Coke or Sprite is fine, but let's be real, nothing beats a bottle of some hard-to-find, regional fizziness. Enter Apothecary Soda. The online retailer allows soda fanatics to snag a 3- or 6-month subscription that delivers ten bottles of hand-selected rare drinks per month. The offerings include goods from manufacturers like Faygo, Louisiana brewery (and root-beer makers) Abita, and premium soft-drink stalwarts Stewarts. If you or someone you know treats pop with the same zeal as craft-beer nerds, Apothecary Soda is a solid choice.
Grab a 3-month ($85) or 6-month ($170) subscription at ApothecarySoda.com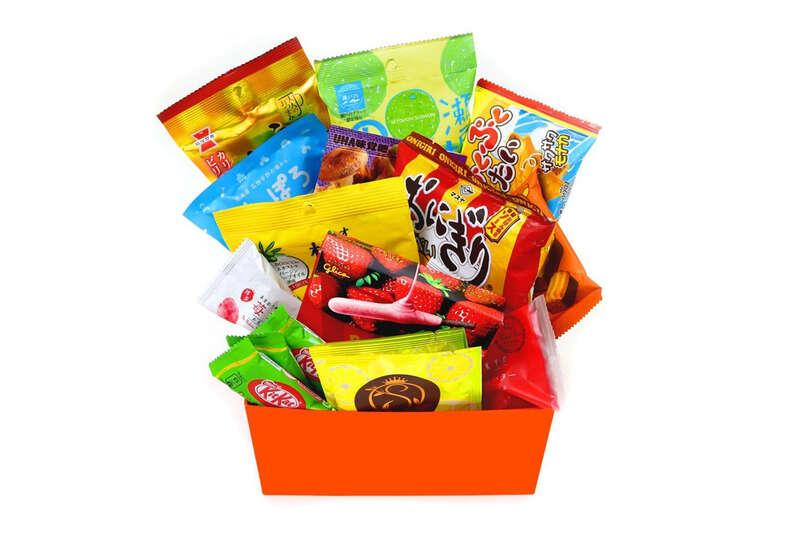 Bokksu
No one snacks like the Japanese. From unique Kit-Kat flavors to treats like Pocky, Japan might have a monopoly on the world's tastiest treats. Luckily for those who aren't traveling to the island nation anytime soon, Bokksu is here to fill an international snacking void. The company offers three options including the "Tasting Bokksu" box (packed with 10 to 14 authentic snacks and tea), its "Classic Bokksu" box (20 to 25 snacks and tea), and "Vegetarian Bokksu," which stuffs 20 to 25 vegetarian snacks and tea. The best part about Bokksu -- beyond the fact that they source all of their offerings from artisanal Japanese snack makers and not mass-manufacturers -- is that it includes a culture guide in each box explaining the origins, product information, and customary eating methods of the assembled snacks. Food for the stomach and the mind? Count us in.
Sign up at Bokksu.com
Olympia Postal Provisions
Since 2009, Portland, Oregon-based salumeria Olympic Provisions has helped usher in a newfound appreciation for cold cuts and charcuterie across America. Its salami is award-winning, and its charcuterie program has been deemed the best in the U.S. by the likes of Bon Appétit. But while Olympia Provisions' brick and mortar stores are in the Pacific Northwest, folks throughout the country can grab its top-notch fare via the Olympia Postal Provisions program. Signing up for the service is simple: Pick a product (salami, pickle, sausage, paté, or Maker's Choice, which includes a hodgepodge of European cheese, meat, and other foodstuffs), a delivery frequency (either every week, every other week, or every four weeks), and then test out the first shipment. If you don't like what you ordered, you can always switch subscription boxes or cancel entirely.
Subscriptions range from $13 to $36 per box. Sign up at OlympiaProvisions.com.
Winc
Shopping for wine can be intimidating. If you'd prefer to offload the decision-making to the pros, Winc is here to help. Customers can assemble their own hand-picked "boxes" of four Winc-bottled wines, but the service recommends that it plays the role of sommelier instead. When you sign up, Winc asks five questions about your palate to get a sense of what you like. Once Winc has an idea, the service will confirm the type of vino you might like in your box, from four red to four white or a combination in between. From that point forward, it'll refer to your taste profile for each subsequent monthly shipment when it sends another four bottles. Any bottle that isn't up to snuff can also be returned, no questions asked, and you can skip a shipment or cancel any time.
Subscriptions start at $52-59 per month. Sign up at Winc.com.

Beer Across America
Beer Across America is the original craft-beer subscription service. It's been around since 1992 and is a straightforward, no-frills program that sends each customer a box of 12 esteemed craft beers every month for $39. Dropping nearly two $20 bills on a 12-pack may seem steep, but it does provide beer geeks exposure to breweries that they might never have access to. Your selection could include offerings from the likes of Portland, Maine's Shipyard Brewing, Atlanta's SweetWater Brewing, and Salt Lake City's Uinta Brewing, which is a testament to their countrywide curation process. And if it sweetens the deal at all, each new subscription comes with free shipping and a bottle opener to boot.
Sign up at BeerAmerica.com