Great Gifts for the Beer Geek in Your Life
Raise a glass (or can) to these connoisseur-curated products for beer lovers.
Design by Maggie Rossetti for Thrillist
We independently source all of the awesome products and experiences that we feature on Thrillist. If you buy or book from the links on our site, we may receive an affiliate commission — which in turn supports our work.
There are very few experiences as satisfying as downing an ice cold beer on a hot summer day. While that exhilarating sensation may be a mere seasonal perk for most of us, it's just a typical day in the life of a beer enthusiast—part of a regular rotation of brewery visits and home brewing adventures that continues all year long.
Now what exactly do you buy for such a hop head come holiday time? Clearly a six-pack won't cut it, so we consulted an expert to find gifts that even the most highbrow of beer snobs won't turn away.
Dennis Malcolm Byron (or Ale Sharpton, as he is more popularly known) is a certified zythophile. He is an award-winning journalist with a career spanning over 20 years, covering what he has ordained "the world's best beverage." In other words, he is the authority on all things beer. Sharpton even has his own brew—a chocolate vanilla imperial stout called Piano Keys, made in collaboration with New Belgium to support racial equality and diversity initiatives. Here, the beer connoisseur shares his picks for the best gifts for beer geeks and brewery lovers.
Amazon
Why it's a great gift: "This kit has four [glasses] to complement each beer. There's an IPA glass, a Tulip glass, a Lager glass, and a Hefe glass—four well-rounded beer styles that are very popular throughout the US. These glasses are shaped for you to enjoy the aromatics and the visibility of what it looks like when you pour the liquid into a glass, all the way down to making sure that certain notes of the beer are appreciated."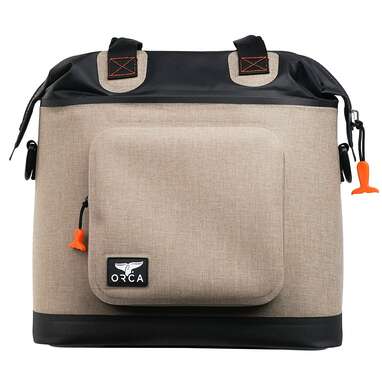 Amazon
Why it's a great gift: "I love this tote because it holds up to 18 cans, plus tall 750-milliliter bottles. It also has a cool magnetic split handle. It's insulated and waterproof inside, and it has an extra waterproof pocket where you can put your phone or whatever else isn't water-friendly. And it's very durable and comfortable to carry."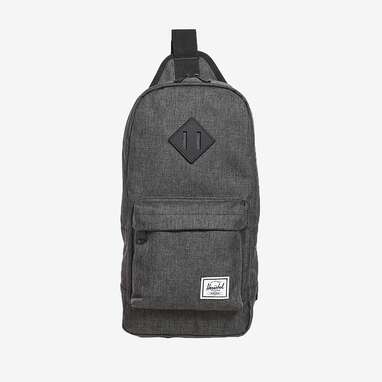 Amazon
Why it's a great gift: "This bag is for when you're going somewhere where you want to just carry three beers—and this one carries three beers effortlessly—but also want to look fashionable. Beer people are very generous and love to bring beer to parties and bottle shares. You can carry up to three 16-ounce cans in this bag, or even one or two 750-milliliter bottles. Very stylish."
Amazon
Why it's a great gift: "Garrett Oliver is a world-renowned brewmaster—I read about him when I started in the industry. And he has two award-winning books. One is called The Brewmaster's Table, which shows the best way to pair beer with great gourmet food."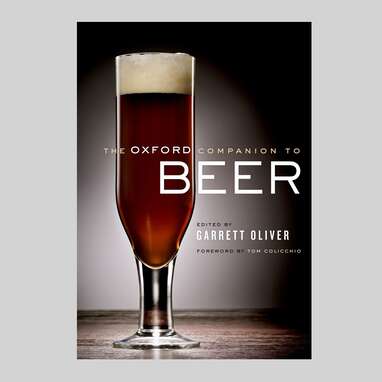 Amazon
Why it's a great gift: "Oliver's other book is The Oxford Companion to Beer, a reference guide for when you want to know everything about beer. It's super thick and easy to read, but you really learn a lot from it at the same time. You will come out as an expert after you finish it."
Whale Pod Shipper
Why it's a great gift: "These shipping boxes are great for home brewers to want to send their beer to different people to try. They have four slots with foam protection, so you can be worry-free about mailing cans to your friend or customer. You can buy one box or a huge bulk of them."
Amazon
Why it's a great gift: "Know someone who wants to give home brewing a shot? BEERMKR will hook them up with everything they need, plus a tap and ingredients to make their brewing dreams come true."
Best Buy
Why it's a great gift: "It's really more of a balling-out gift your friend will love you for. This refrigerator is the future for beer lovers. It has a glass panel that lights up when you tap on it twice, letting you see all your beers without opening the door. Another cool thing is that your beverages are in an entirely separate door from the groceries, so you don't have to worry about your kids or anybody else digging through your fridge and moving your IPAs out of the way."
Nasha Smith is a Thrillist contributor.