Great Gifts for the Low-Key Gourmands in Your Life, According to Recipe Developers
Carolina Gelen and Jeremy Scheck—two of the internet's favorite recipe developers—recommend what to get the gourmet cooks and kitchen pros who seemingly already have everything.
Design by Maitane Romagosa for Thrillist
We independently source all of the awesome products and experiences that we feature on Thrillist. If you buy or book from the links on our site, we may receive an affiliate commission — which in turn supports our work.
You might have a friend who's a software developer by day but, lowkey, kind of a chef by night. They're the one whose shelves are occupied by cookbooks, whose Instagram feed is 80% cooking videos, and whose ideal Friday night involves braising a few pounds of short ribs, baking a focaccia, and asking their friends to just bring the wine. Come December, what do you get the food lover who seems to have everything they need?
It might feel like your gourmand friend's kitchen is complete (with a good chef's knife, a sturdy food processor, a set of high-quality pans, etc.), but it's probably still missing a few treat-yourself items that will feel extra special coming from you.
So, outfit your cooking friend's pantry and countertops with staple favorites of Carolina Gelen—a food stylist, videographer, and resident recipe developer at Food52—or help your favorite home chef achieve near perfection with precision-handy tools recommended by Jeremy Scheck, a Cornell student and home cook turned internet-famous recipe developer on TikTok and ScheckEats.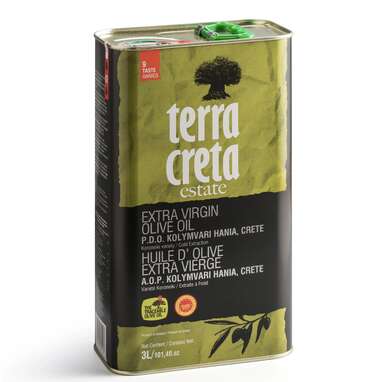 Amazon
Why it's a great gift: "If olive oil is not a staple in your friend's kitchen, it better become one. This ancient ingredient is the start of so many wonderful dishes, my pantry feels incomplete without it. If you're planning on going all out, the minimum should be two 3-liter containers of high-quality extra-virgin olive oil. Wrap the cases in some cute patterns, add a short and sweet note in there, maybe a glass bottle to pour the olive oil into, and you should be good to go. I highly recommend Terra Creta; I had the honor of visiting their factory this summer in Crete, and I have never seen a team of people this passionate about what they're doing. There's so much history and thought behind every drop of olive oil they put out into the world, it's absolutely fascinating."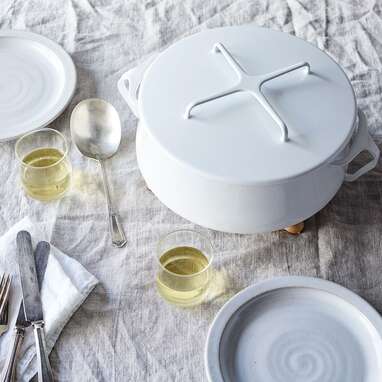 Food52
Why it's a great gift: "Dutch ovens are great, don't get me wrong, but there are some days I'm not in the mood to move around and hand-wash a 15-pound pot. This Dansk casserole is so lightweight, easy to wash, crazy practical—and don't even get me started on that color selection. This beauty is not only the most adorable thing your friend's kitchen cabinets will ever host, it'll also become their go-to everyday pot. It's perfect for soups, sauces, quick stews, and the list goes on. Every time I pop one of these on my dinner table, my guests won't stop staring at it."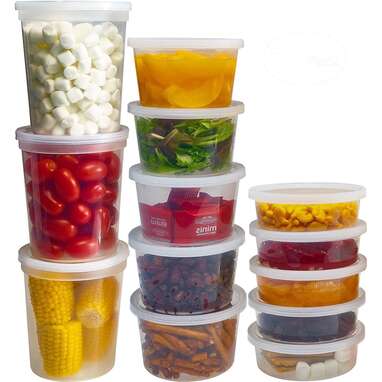 Amazon
Why it's a great gift: "I'm not being sarcastic when I say this: Deli containers, a Sharpie, paper tape, and spices from a local shop might be the most useful thing your friend will receive this holiday season. I've tried the whole cute-glass-jar pantry organization thing, and it always ends up a mess with broken glass on the floor and weirdly different-sized, non-stackable jars everywhere. Nothing screams chef-y kitchen organization more than hand-labeled deli containers filled with different ingredients. They're lightweight, reusable, microwavable, dishwasher safe, and pretty much indestructible. If you have a low budget, this gift idea is for you: You can easily keep this under $45 and still make it feel thoughtful and genuine."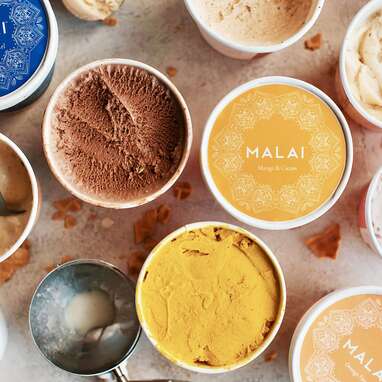 Goldbelly
Why it's a great gift: "Considering that my dream job as a kid was becoming an ice cream maker/taster/shop owner, I might be a bit biased with this gift suggestion, but don't tell me you wouldn't get excited if a half-dozen pints of ice cream magically showed up at your door, especially if that ice cream had the most delicious flavor combos you've ever tried! Malai Ice Cream has a wonderful selection, from carrot halwa and pineapple pink peppercorn to lemon cardamom and sweet milk with candied fennel seeds. I'm drooling just thinking about it."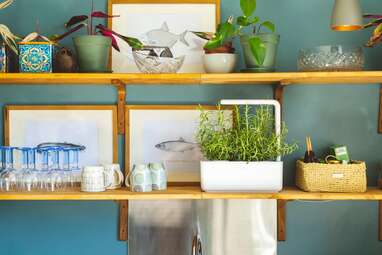 Click & Grow
Why it's a great gift: "If you've noticed your friend sprinkling fresh herbs on their meals at all times, it's time for them to upgrade from store-bought herbs to homegrown ones. Give them an indoor herb-growing kit with the most-used herbs in their kitchen. Whether you want to invest in a smart garden or buy all the supplies and plant the seeds yourself is up to you." For a ready-to-go setup, try the Smart Garden 3 from Click and Grow. To DIY a garden, grab a few mini pots, soil, and seedlings from a home-improvement or gardening store.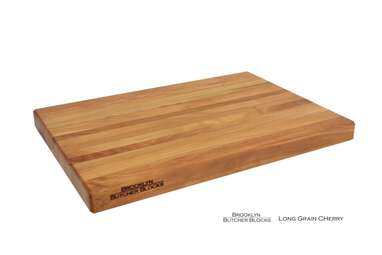 Brooklyn Butcher Blocks
Why it's a great gift: "You can never go wrong with a classic, good-quality cutting board. I don't know if it's just me, but it doesn't matter if I have a dozen cutting boards on hand, I will always find a use for them. It's a safe gift option even for that foodie friend you've only known for a couple months."
Regalis
Why it's a great gift: "Looking for a luxurious edible gift? I highly suggest assembling a proper kit revolving around something like caviar. Pack a bag of kettle-cooked chips, flaky salt, crème fraîche, two to three antique-looking thrifted spoons and tiny plates, and of course, the caviar. Boom, you just took your gift to a whole new level." To buy caviar or roe online, check out Regalis.
Amazon
Why it's a great gift: Home cooks usually need both a regular whisk and an electric hand mixer to get by for most baking projects—unless they have a Danish-style dough whisk. This tool's sturdy wiring makes it "not only good for dough, but also for creaming butter and sugar by hand," Scheck says, "and unlike a regular whisk, heavier dough won't get stuck inside because it's flat and holds stronger."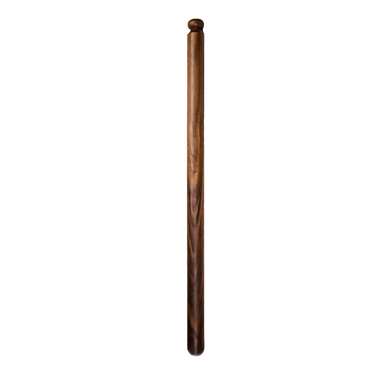 Vermont Rolling Pins
Why it's a great gift: If your friend doesn't have a pasta maker, they can still make nonna-style tagliatelle, ravioli, and other evenly thin shapes with a rolling pin and a little practice. Scheck recommends this 40-inch wooden tool, which looks just like the ones that traditional pasta makers still use in Italy. Other Vermont Rolling Pins products are handmade especially for Indian flatbread or Scandinavian potato lefse; figure out your friend's favorite cuisine and pick a gift from there.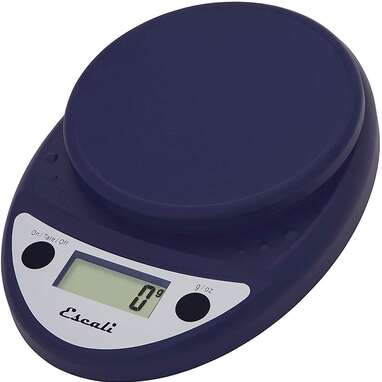 Amazon
Why it's a great gift: "A must for anyone serious about baking. Measuring cups use volume to estimate mass, which is inherently flawed, since the density of ingredients can vary a lot. One cup of flour could weigh 100 grams or 160 grams depending on how much it's packed in there. It makes a huge difference! It also streamlines most baking recipes because you can measure directly in the mixing bowl and 'zero' or tare the weight of the bowl (and previous ingredients)."
Amazon
Why it's a great gift: Do you wish your gourmand friend would make you more cookies? Scheck says these silicone-coated fiberglass mats "help your recipes bake more evenly and keep them from sticking." Even if your friend is unlikely to regularly whip up homemade French pastries, these are still useful for everyday tasks, like expertly warming up croissants and frozen appetizers.
Sara Cagle is a Thrillist contributor.