The Ultimate Gift Guide for Mezcal & Tequila Lovers
To help you buy for the picky mezcal and tequila drinkers in your life, we asked the pro behind the renowned mezcal & tequila bar Ghost Donkey for some expert picks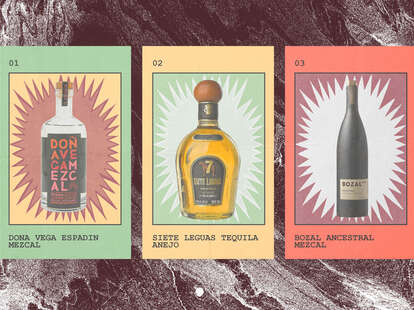 Grace Han/Thrillist
Grace Han/Thrillist
We independently source all of the awesome products and experiences that we feature on Thrillist. If you buy or book from the links on our site, we may receive an affiliate commission — which in turn supports our work.
Shopping for a Scotch or whiskey drinker? That's easy (but we've also got a handy guide to help you with that, too). But shopping for the so-called mezcal aficionado in your life, who sings its praises and insists on sampling every tequila or mezcal cocktail they find on the menu? That's tougher.
Fortunately, we're here to make it simpler. We went to the experts. Specifically, we enlisted Maxime Belfand, the bar director for Ghost Donkey—the award-winning Mexican-inspired tequila and mezcal bar with outposts in NYC, Las Vegas, Auckland, and beyond—to hand-pick some exceptionally gift-worthy mezcal and tequila bottles for the discerning agave-based spirits drinkers on your list.
Price: $51
Why it's a great gift: "Doña Vega is not only female-made, but also from a family-run organic producer that's been in operation for five generations. It roasts its piñas for four days in stone-lined pits, and stores its mezcal in oak barrels that have been responsibly hand-harvested. As for taste? Expect notes of light smoke with undertones of fruit and a white pepper finish."
Price: $150
Why it's a great gift: "This Jolgorio Pechuga Navideña Mezcal is a different expression than the standard El Jolgorio Pechuga. Only one batch of this Christmas mezcal is produced each year and it's released in these black bottles. Unlike the regular El Jolgorio Pechuga, this special Christmas recipe contains mandarinas and other types of citrus found in the region of Oaxaca, making it particularly unique and delicious. And yes technically this isn't vegan… but hey, it's Christmas!"
Price: $100
Why it's a great gift: "Bozal Ancestral is made with wild agave Cupreata, which is known as maguey Papalote in the state of Guerrero, where this agave grows on the mountain slopes of the Rio Balsas Basin. The rough landscape makes it incredibly difficult to harvest this agave, but it a produces delicious mezcal like this one, which has a floral sweetness that presents itself on the palate with earthy aromas."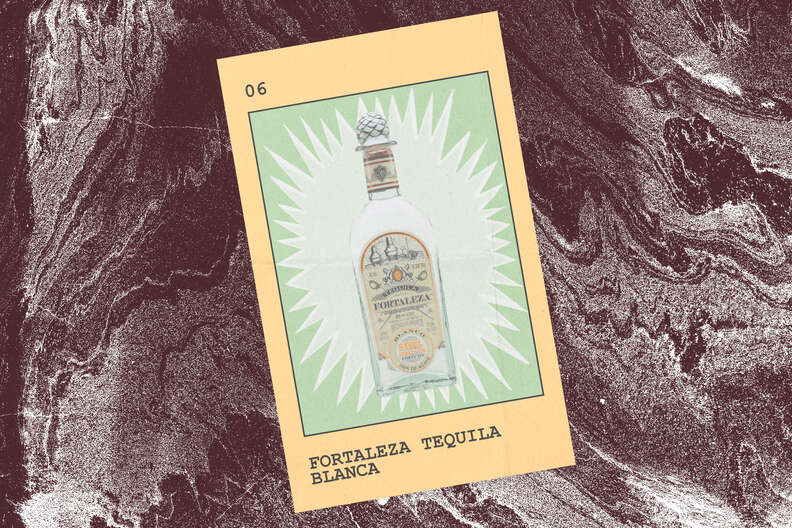 Price: $65
Why it's a great gift: "When it comes to tequila this is what I would go for in any bar if it's available. Fortaleza's citrus notes and rich cooked agave aromas will fill your nose when drinking this unique and very special blanco tequila."
Price: $79
Why it's a great gift: "Mezcal made in Tamaulipas is unique and rarely found outside of Mexico. Two of the agave varietals used, known as Amole (Agave Funkiana and Agave Univittata), are endemic to this state. These small football-sized agave hearts are cooked together with the much larger Agave Americana by Maestro Mezcalero Cuauthemoc Jacques following the traditional method of production which involves using a horno de tierra (ground oven), natural fermentation with wild yeast in wooden vats, and small scale distillation in copper pot stills. The resulting flavor profile is unlike any other mezcal's: fresh and mineral, balanced with black forest fruits."
Price: $200
Why it's a great gift: "Raicilla which is made from agave and a cousin of both mezcal and tequila, has been produced for over 500 years in the Mexican state of Jalisco, Mexico, which offers a plethora of agave species. La Venenosa Puntas is a prized and rare spirit. The puntas in this case refers to the upper portions of the agave hearts and the portion of the distillate separated right above them. This Raicilla is 63% ABV (126 proof!), but it is elegant, subtle, and incredibly complex."
Price: $59
Why it's a great gift: "When it comes to reposado tequila don't overthink it, 7 Leguas is the answer. Eight months in white oak barrels gives it its hay-colored, intense yellow hues and greenish highlights. Beyond that, it bears the scent of aromatic wood and shows character in its powerful flavor of intense agave wooden notes."
Want to know more about our favorite products, the most worthwhile sales, and exclusive deals on cool stuff? Sign up for our weekly newsletter, The Get.