The Best Gifts For Audiophiles, According to Two People Who Really, Really Know Music
A talented musician and a Spotify bigwig tell us the best gifts to get the music lover in your life.
We independently source all of the awesome products and experiences that we feature on Thrillist. If you buy or book from the links on our site, we may receive an affiliate commission — which in turn supports our work.
Our use of the term audiophile here, for all intents and purposes, is simply someone who loves music to the point that it plays a role in their everyday life. Sure, they might know how sampling rates differ by format, but they're also the people that throw on headphones to take out the trash or put on a vinyl every time people come over.
Still, this is a person that isn't exactly super easy to shop for. Oh, you saw a great deal on Bluetooth earbuds? This person probably has better ones. With this in mind, we tapped two different kinds of music-lovers: James Chrisman and Ned Monahan.
James Chrisman is a talented musician (and fellow Thrillist editor!) who's played in multiple bands over the years and is now a guitarist in the indie rock group Sister (listen to them here). Ned Monahan is the Head of Global Hits at Spotify. Previously, he worked at Interscope Records as Marketing Director. Basically, he's made a career out of being an audiophile.
If you're stumped on gifts, these are the people who can help. Here's what they told us are the best gifts for the music lovers in your life.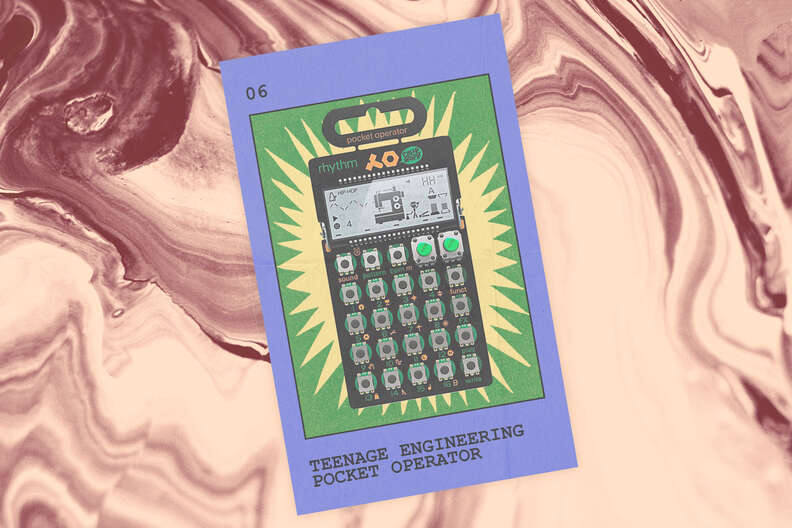 Here's what James recommends:
Price: $59
Why it's a great gift: "These calculator-sized Pocket Operators are an easy way to make music anywhere—whether you know what you're doing or not. Some are samplers, some are drum machines, some are synthesizers; all are affordable, small enough to fit in your pocket, and a much better way of passing time in line than doom-scrolling."
Price: $18.39
Why it's a great gift: "This oral history of the 2001-2011 indie rock boom covers one of the most exciting times in music in recent memory and charts the rise of bands like The Strokes, Vampire Weekend, and LCD Soundsystem. It's compulsively readable and a fun reminder that we used to pack into small rooms to listen to loud music."
Price: $95.34
Why it's a great gift: "These may not have Bluetooth capability or clout with teens, but Sony MDR7506s are a staple of studios everywhere for a reason. They are affordable, comfortable, last forever, and sound pristine. The only downside is a bit of noise bleed, but that's a fair trade for hearing something new in a song you've listened to a million times."
Price: $15
Why it's a great gift: "It may be tempting to clean your records with your shirt, but mustard stains shouldn't be harshing your Steely Dan time. No one wants to spend their own money on something as unsexy as a vinyl cleaning brush, so do the music-lover in your life and their record collection a favor and get one for them."
Price: $33.99
Why it's a great gift: "We could all use a little levity right now, and nothing is as uplifting as karaoke. By all means go all out on a home karaoke setup, but if that strikes you as excessive, this all-in-one Bluetooth mic puts karaoke night in the palm of your hand—and most importantly, comes in a tasteful rose gold."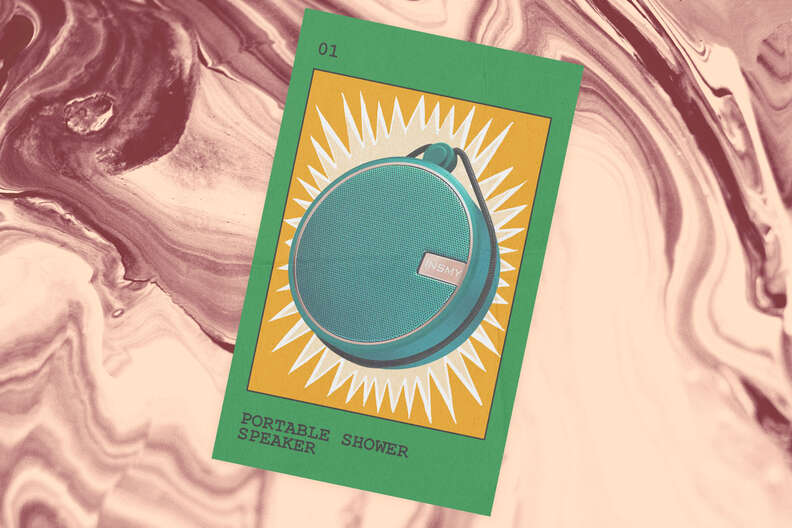 Here's what Ned recommends:
Price: $19.99
Why it's a great gift: "Are you sick of hearing your loved one sing in the shower? Get them a speaker so they can listen to music and, if they're singing, be a bit more on key. It also allows you to make whatever noise you want in the house during the shower because they won't be able to hear a thing."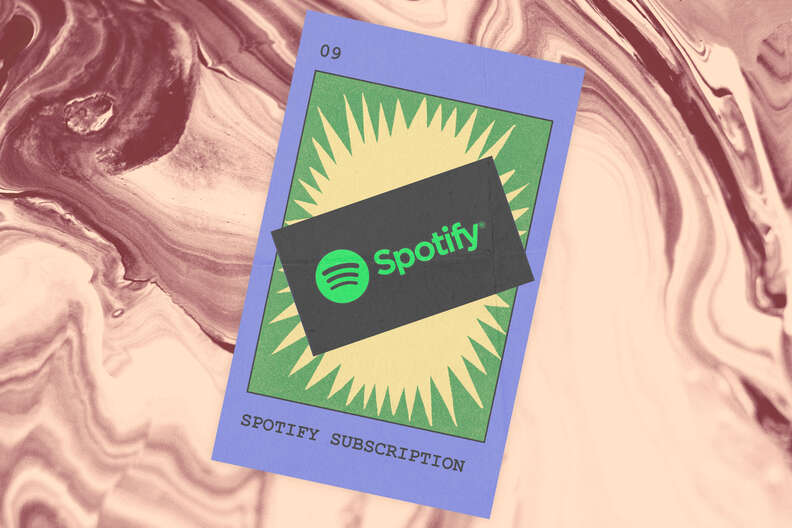 Price: $9.99 for an individual or $12.99 for duo
Why it's a great gift: You've heard of Spotify, right? We happen to have the best music, playlists, and podcasts in one place, and it's all personalized for you. Maybe it's a gift for your dad? Tell him that all his favorite Led Zeppelin albums, plus a recording of that MSG live show he didn't make it to in 1973, are all on there."
Price: $17.99
Why it's a great gift: "This is a straightforward but meaningful way to commemorate someone's favorite song, and it looks great in any office or home."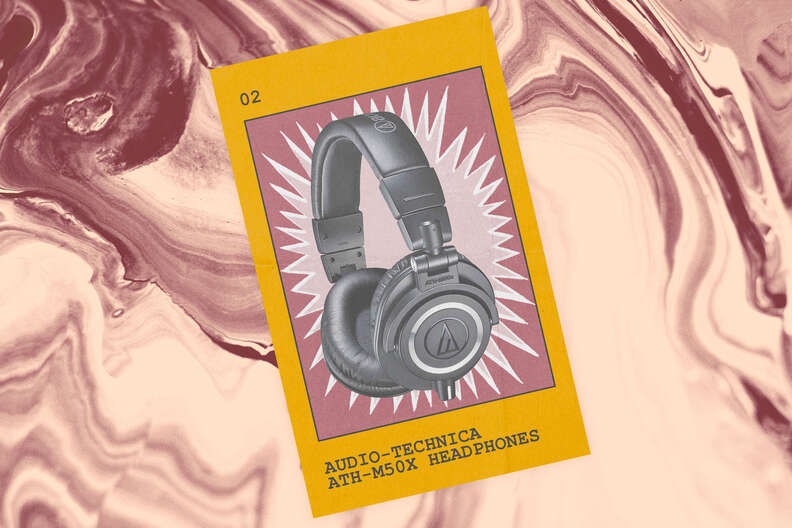 Price: $149.99
Why it's a great gift: "These headphones are more honest than most humans. If you're the type of person that wants to hear every detail of a piece of music, rather than getting excessive bass aggressively blasted into your ears to make everything sound good, these are the headphones for you. These are what many of your favorite producers, songwriters, and artists use."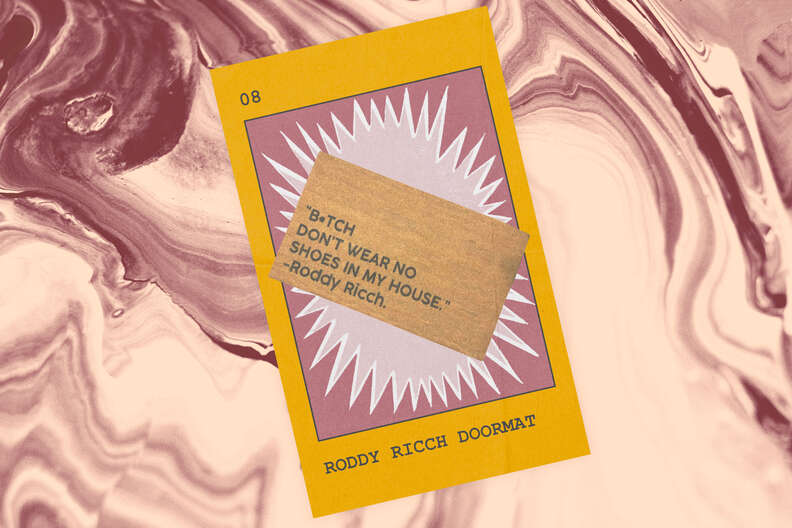 Price: $39.99
Why it's a great gift: "This is the best artist merch to come out of 2020. A great gift for somebody who always complains about people wearing shoes in their house, like me."
Want to know more about our favorite products, the most worthwhile sales, and exclusive deals on cool stuff? Sign up for our weekly newsletter, The Get.