Great Gifts for Tea Drinkers, According to The Qi's Lisa Li
The founder of the beloved tea brand has some ideas for what to get the tea aficionados in your life.
Design by Maggie Rossetti for Thrillist
Design by Maggie Rossetti for Thrillist
We independently source all of the awesome products and experiences that we feature on Thrillist. If you buy or book from the links on our site, we may receive an affiliate commission — which in turn supports our work.
For ages, drinking tea has always been about much more than the actual act of drinking it. It's an all-around sensory experience, with varying levels of spiritual and emotional significance depending on the culture. In many parts of the world, teatime is distinctly built into most everyone's daily routine.
As the weather turns colder and we fully embrace the coziness of lounging indoors, we wanted to get the tea (sorry) on some of the latest and greatest tea-related products on the market right now. So we hit up Lisa Li, founder of The Qi, for insight into the hottest holiday gifts for the tea aficionado in your life.
A great tea experience is about much more than just finding the right leaves to steep. Having the right tools is a crucial part of the process—and fortunately, Li has you covered.
Fellow Products
Why it's a great gift: "This kettle is truly the one-stop for all in terms of everything you need to brew the perfect cup of tea. Often the perfect water temperature can make or break your whole tea experience. This one is beautifully designed, handles wonderfully in hand, and functions as magic as the exact temperature can be set to whatever you fancy brewing. It can also keep the temperature at a certain degree for your refills."
The Qi
Why it's a great gift: "Unlike your everyday green or black teas, these flower teas offer a beautiful sensory experience. Try all three varieties in this box in the order of Chrysanthemum, Rose, and then Lotus in a tasting flight manner. And then perhaps you might also arrive at my personal favorite, the Shangri-la Rose tea, which grows at 10,000 feet above sea level and is the most soothing and gentle aromatic Rose tea I have ever tasted. These offer a wonderful naturally caffeine-free option for anyone who's trying to cut down caffeine or enjoy it with kids, and are incredibly nice for the evening and nighttime for moments of relaxation."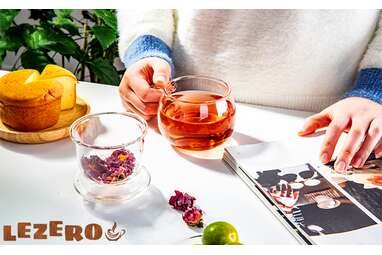 Amazon
Why it's a great gift: "This is such an easy and handy brewing system that is amazing for making your everyday cup of loose leaf teas at home. Honestly, this should give you no excuse to keep going back to your dust-filled tea bags. You're welcome."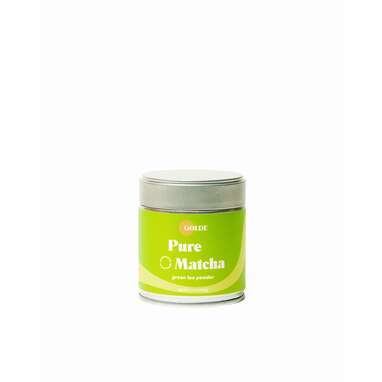 Golde
Why it's a great gift: "Just like other kinds of tea, matcha comes in an incredible range of quality, tastes, processes, and grades. I've been enjoying this matcha lately for its tasting notes that are vibrant and earthy. It also strikes a great balance between flavor, aroma, versatility, and price point. Have it as pure matcha, or add milk/alternative milk for lattes, and it's good for baking too. A little goes a long way."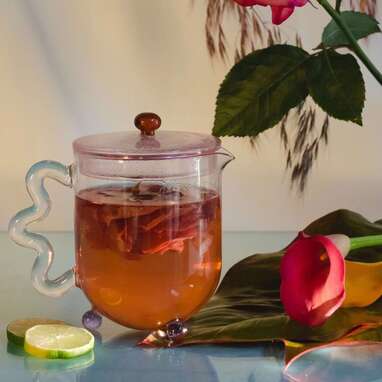 The Qi
Why it's a great gift: "[Great] for that creative and design-obsessed friend. This unique collaboration took 18 months to complete. It holds equal parts of visual gorgeousness, is technically difficult to make (the wavy handle and perfectly balanced ball feet), and is extremely functional for any kind of tea you fancy to brew. The daily dosage of joy just leveled up."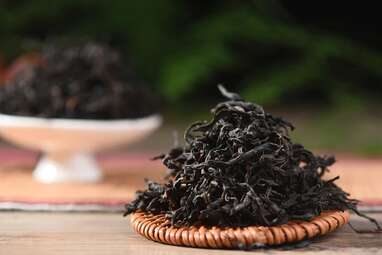 Yunnan Sourcing
Why it's a great gift: "For the very serious tea drinker, try gifting this rare and exquisite Wild Tea Tree Purple Black tea. It is a fermented black tea foraged from the wild in Yunnan province (the birthplace of tea). Tasting notes include chocolate, aged rum, and a hint of fruits."