Luxe Accessories Any Discerning Cannabis Consumer Would Love
Have a few cannabis lovers on your list? We've pulled together a selection of sophisticated accessories that make exceedingly thoughtful gifts.
Grace Han/Thrillist
Grace Han/Thrillist
We independently source all of the awesome products and experiences that we feature on Thrillist. If you buy or book from the links on our site, we may receive an affiliate commission — which in turn supports our work.
At this point in cannabis normalization, most friend groups and urban tribes of any age bracket contain a token weed snob. The one who always has a niche strain recommendation, who wants to nerd out on CBG and can't believe you still use regular vape pens. Sometimes they can be a little long-winded, sure, but having them around forces you to keep your pieces clean, and most of their recommendations are typically spot on. They are hard to shop for though.
Don't worry, we've got you. Here are the latest sophisticated accessories that complete any discerning cannabis lover's accoutrement.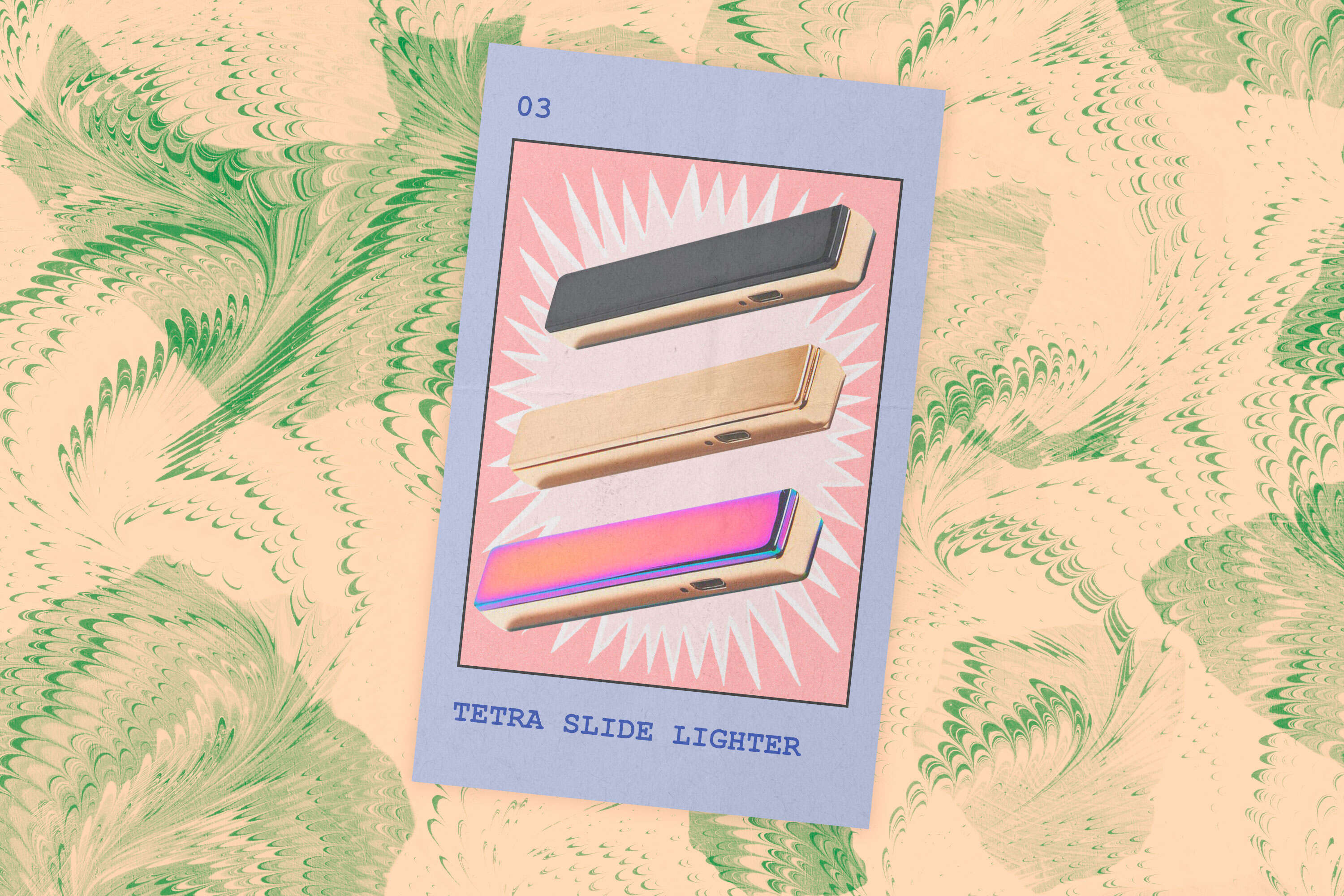 Tetra's Slide Lighter
Price: $22
Why it's a great gift: Tetra's sleek, fuel-free lighter is exactly what the portable version of a classic heat-coil car lighter should look like in 2020. As photogenic as it is practical on a windy day, the mechanism instantly heats up the coil when the top panel is slid down. This flameless style of lighter also makes it much easier when smoking from a small one-hitter or relighting a roach close to your face. Rechargeable via USB, this is a gift that will keep giving for many seshes to come.
A Modern Glass Pipe
Price: $40
Why it's a great gift: The benefit of having a classic, reliable glass pipe on hand is lost on no one—connoisseur nor newbie. But oftentimes that means we forget to check in on contemporary updates to these classic devices. Session Goods, known for their reinvention of the classic bong, has crafted a stylish, small glass pipe accompanied by a perfectly-fitted silicone case. The case protects the glass and conveniently features a keychain loop to keep your pipe from getting lost in the purse vortex. Kind of makes you wonder how we went so long with tailored pipe wraps.
Monogrammed Stash Box
Price: $595
Why it's a great gift: This is the ultimate personalized gift for stoner It Girl who thinks they have everything. Designer brand Edie Parker's foray into cannabis accessories definitely lands on the splurge end of stoner goods, but you'd be hard pressed to find another customizable stash box this chic. Made out of 100% acrylic, the sturdy box has a few separators within as well as a spot to keep pre-rolls in place.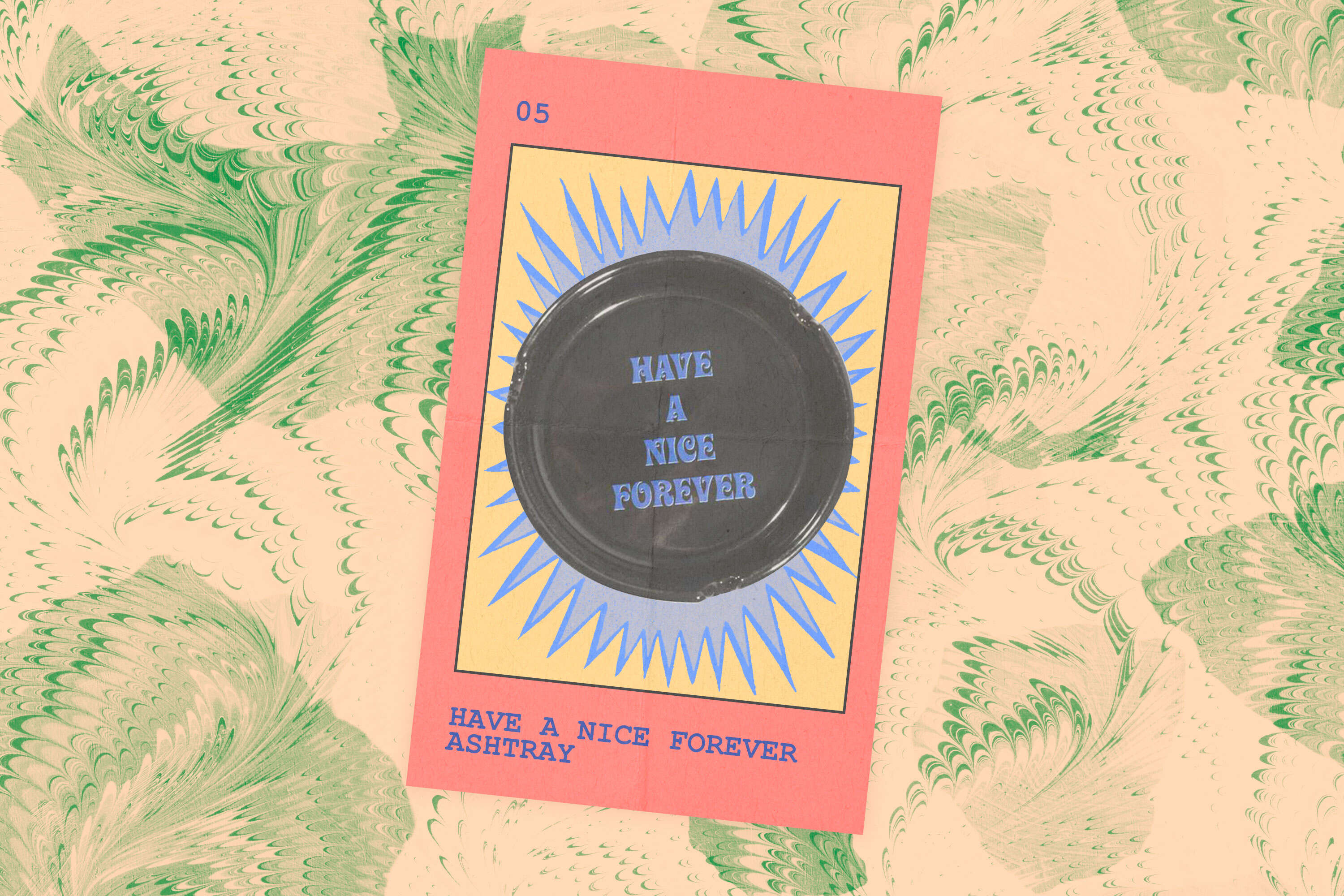 A Black Ceramic Ashtray
Price: $23
Why it's a great gift: White marble ashtrays look nice on the coffee table -- until you use them. The Have A Nice Forever ashtray will look as cool as it does unused on the shelf as it will with a little ash and resin smudging the cheery message within. A playful collaboration between Canadian cannabis brand Superette and cannabis-adjacent Studio A-OK, this ashtray will end up being your design friend's favorite.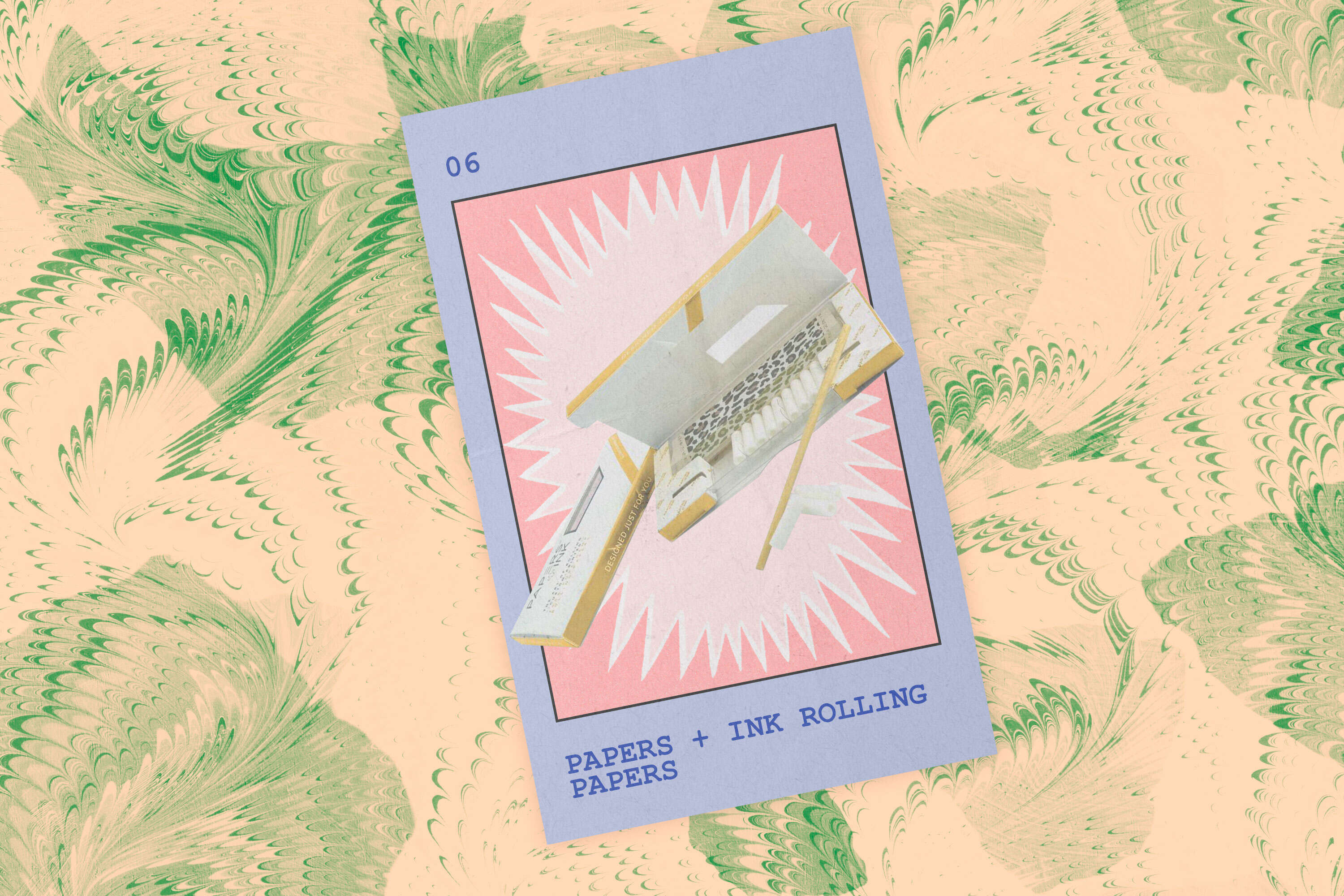 Patterned Organic Rolling Papers
Price: $28
Why it's a great gift: Remember when the only alternatives to Raw papers were hemp wraps and 24k gold leaf papers? Times have changed. Papers + Ink Studio makes dozens of vibrant rolling papers, using organic unbleached papers, natural Arabic gum and non-toxic, food grade vegetable-based inks. Each pack of 5 or 12 king-sized papers comes with their own premium filter crutches, and the 12-packs include a packing tool as well.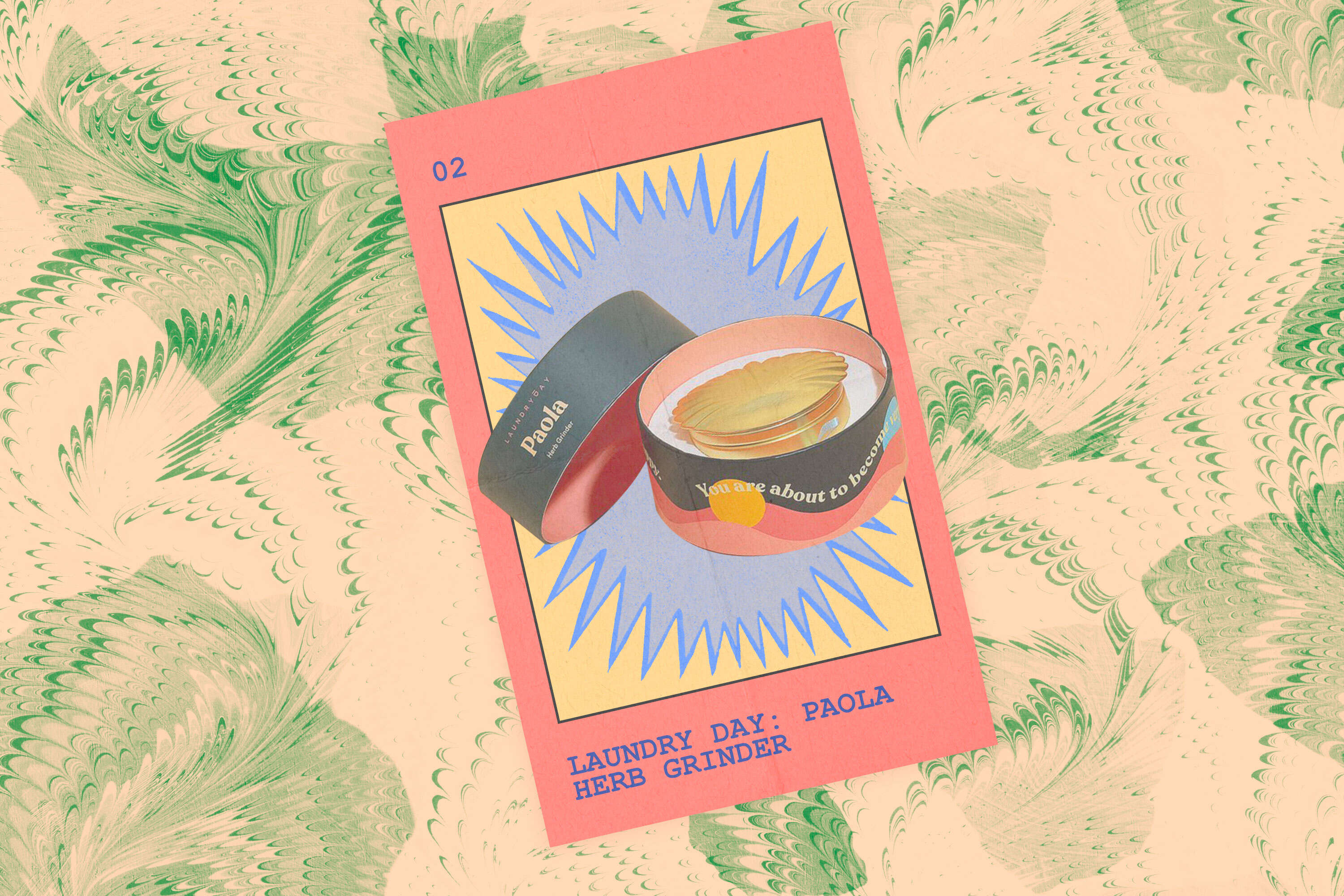 Paola Grinder
Price: $65
Why it's a great gift: "The shell grinder" has been a coveted addition to toking toolkits since its debut. Veering away from the markets' focus on high-tech, laboratory-looking smoking gear, Laundry Day's Paola Grinder is a vintage-inspired sculpture that happens to also grind weed. It's heavy and shapely, with a magnetic closure that keeps things secure as you twist herb to a coarse grind. No kief catch; no screens -- just a stripped down grinder that looks like it came straight out of a Boticelli painting.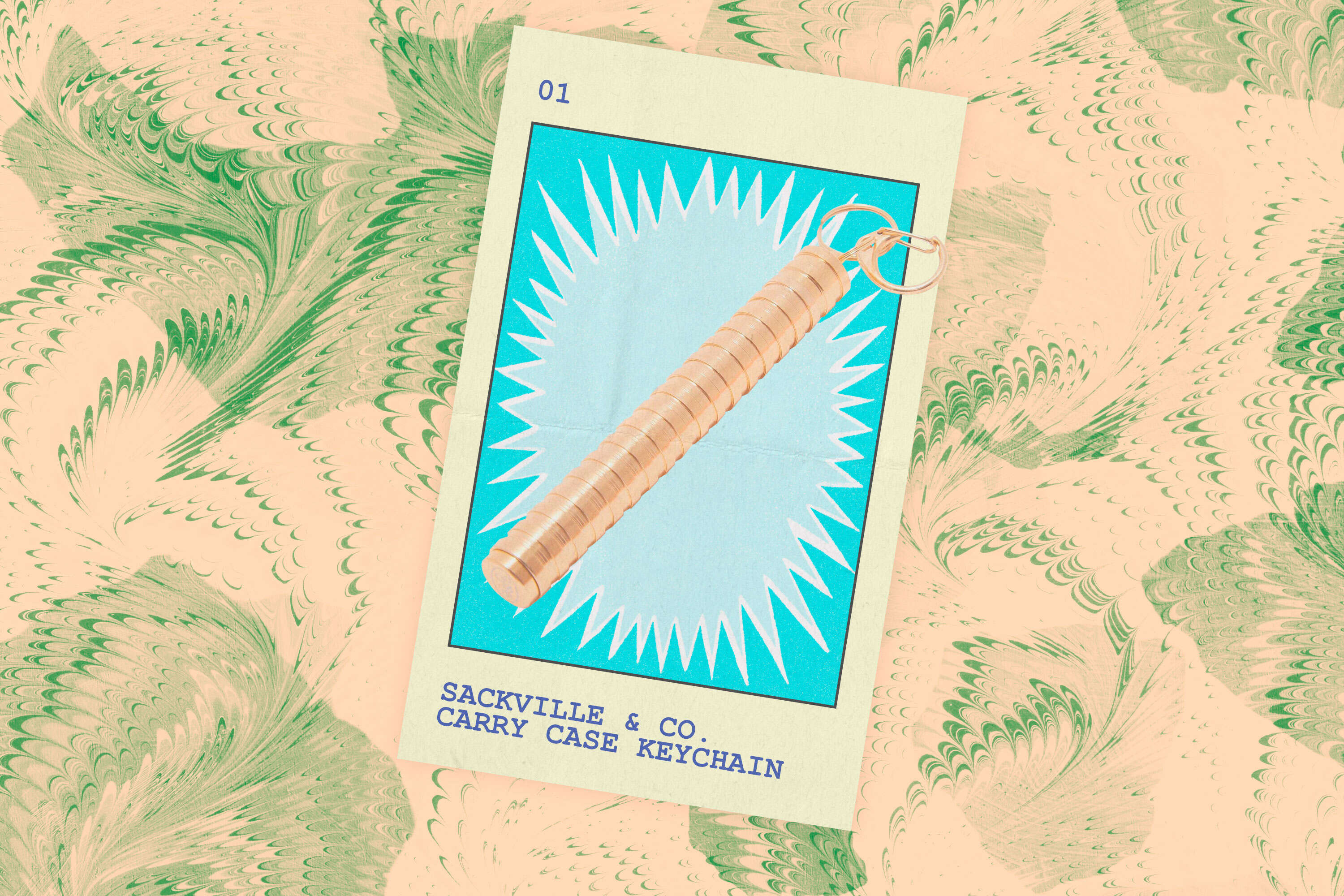 Carry Case Keychain
Price: $20
Why it's a great gift: It's good to have a doob tube around to protect a pre-rolled joint on the go. It's great to have one that attaches to your keychain for easy access (and looks this good). Sackville & Co.'s Carry Case has a twist on top for an airtight, waterproof seal, and the clip attachment means you aren't limited to your literal keychain. Attach to your purse strap, belt loop or the zipper of your gym bag.
Mister Green Nalgene
Price: $27
Why it's a great gift: A water bottle is the unofficial accessory for every smoke session. Mister Green's Bong Water bottles are the unofficially official water bottles for the discerning cannabis cool kid. The 32 oz narrow mouth versions are made with the durable, BPA-free material suitable for hot and cold liquids, and they come in a variety of fun color combos for mixing and matching caps to complement your strain selections.
Lauren Yoshiko is a Portland-based writer and co-host of
Broccoli Magazine
's podcast,
Broccoli Talk
. She was among the first journalists to cover the commerce and culture of cannabis starting in 2014 and her work has since appeared in
Willamette Week
,
Forbes
,
Rolling Stone
, and
Broccoli Magazine
, among others. Follow her on Instagram at @laurenyoshiko for Portland breakfast sandwich recs, stoned nail art, and moderate cat content.
Want to know more about our favorite products, the most worthwhile sales, and exclusive deals on cool stuff? Sign up for our weekly newsletter, The Get.