Thoughtful Home & Office Gifts That Support Small Businesses
Home organizing expert Shira Gill offers great gifts from some of her favorite independent designers and makers.
Design by Maggie Rossetti for Thrillist
We independently source all of the awesome products and experiences that we feature on Thrillist. If you buy or book from the links on our site, we may receive an affiliate commission — which in turn supports our work.
It's so easy to hop on Amazon, throw stuff for everyone on your list in your cart, and call it a day. But sometimes doing what's easy isn't also what makes us feel good or what's best for the small and independent businesses that are crucial to our social and economic fabric. Not to mention, you'll almost always find something much more interesting, stylish, and cool from an indie outfit than you could from a big box store or mammoth online retailer.
In order to source some of the best gifts for the home and home office that support small businesses, we asked Shira Gill, home organizing expert, coach, and author with a "less is more" philosophy, to share her favorites. Now, it may seem counterintuitive to ask a minimalist what to gift for the holidays, but it actually makes perfect sense. After all, as Gill says, "I'm pretty selective when it comes to gifting. The last thing I want to do is clutter up my loved ones' homes with more stuff they don't want or need."
And though she didn't offer this as a recommendation, we'd be remiss if we didn't mention that Gill has a brand new book out, Minimalista: Your Step-by-Step Guide to a Better Home, Wardrobe, and Life. In it, she redefines minimalism (turns out it's having the perfect amount of everything for you) and teaches how to edit and organize in a way that's fun (seriously!) and not overwhelming.
Without further ado, here are some of her go-to gifts this year.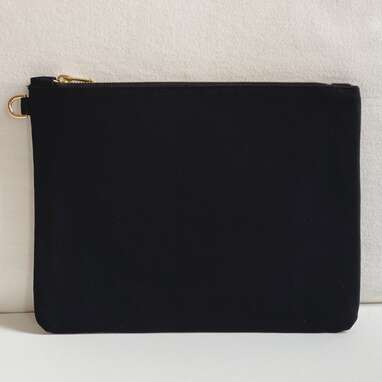 Amanda Cercone
Why it's a great gift: "Made by NYC artist, designer, and busy mom, Amanda Cercone, this durable 'stow everything' pouch is the perfect sidekick whether you're grabbing coffee, running to get groceries, or just need a chic place to stow your daily essentials. The best part? The pouch includes a brass carabiner so you can easily clip it to your favorite tote or even your stroller. No more hunting for your keys/phone/hand sanitizer and other items that get swallowed by your bag."
Etsy
Why it's a great gift: For friends who are obsessed with staying organized, you can't go wrong with a gift that is both practical and beautiful. "I think this To-Do list would be the perfect gift!" says Gill. "It's handmade with environmentally friendly materials, and each page can be personalized with a name or mantra."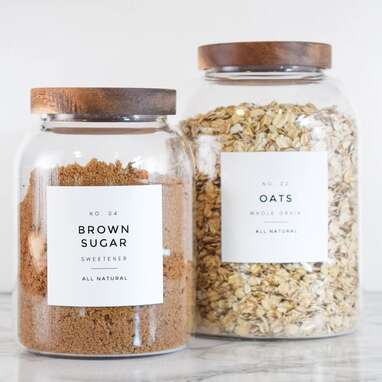 Etsy
Why it's a great gift: "Whether you're decanting your pantry to minimize waste, or organizing your linen closet with labeled bins to maximize space (or avoid folding those pesky fitted sheets!), you'll find just the thing in this stylish and utilitarian label collection. Bonus: When you order, you're supporting a small, family-owned, women-led business: every order is designed, printed, and packaged by hand from their home office in Minnesota and lovingly shipped to your doorstep." Not sure which set to buy? Gill's favorites are the Modern-Numbered Pantry Labels.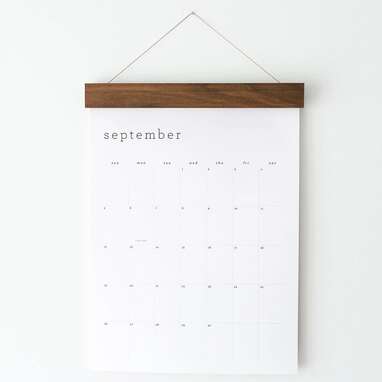 Etsy
Why it's a great gift: If something is going to be hanging on your wall year-round, it should be pleasing to look at. Forget the freebie calendars from the bank; this Minimal Calendar from Peony Papeterie is printed on soft, thick cardstock paper and is simple, timeless, and functional. "A streamlined and stylish way to organize your work and life!" says Gill.
Intelligent Change
Why it's a great gift: "One of my favorite things, and favorite gifts to give, is The Five Minute Journal. This journal offers a simple (and efficient) formula to be more intentional each day, practice gratitude, and create new positive habits," says Gill. "[It's] a perfect gift to start the new year off right!"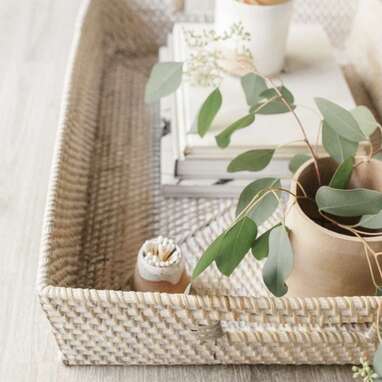 Saffron + Poe
Why it's a great gift: Gill believes in "the magic of tiny changes" and accessories that can "give a space new energy," and that's exactly what something like a woven basket tray can do for a living room. Saffron + Poe is an artisan home goods shop and boutique design studio in Mill Valley, California that sells furniture, textiles, art, and decor. "Saffron + Poe is one of those magical places where everything is beautiful and ethical and sustainable and handmade by artisans from all over the world," she says.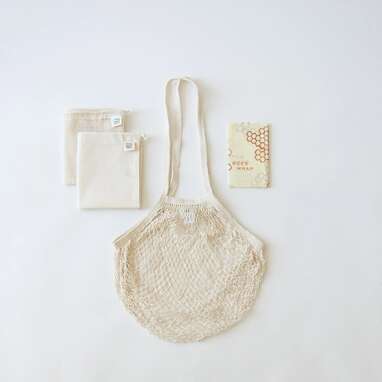 Wild Minimalist
Why it's a great gift: Most of us are in the habit of bringing our own reusable cloth bags to the store, but if you have a friend who would like to be even more environmentally friendly, this kit —complete with a French cotton net bag, two cotton mesh & two muslin produce bags, and beeswax wraps—is perfect. Gill says she always carries a mesh produce bag in her purse, so she can "opt-out of the disposable bags that are offered at the grocery stores, and even department stores and boutiques."
McBride Sisters
Why it's a great gift: When in doubt, give a gift that can be consumed so as not to add clutter to anyone's life. Even better, Fill says, "Support a small, family-run business, like McBride Sisters, which is Black-owned, and also one of the most inclusive, accessible, socially aware and sustainable wine companies in the US. Cheers to that!"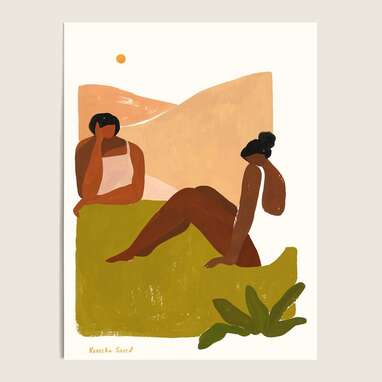 Tactile Matter
Why it's a great gift: Kenesha Sneed is an award-winning multidisciplinary artist whose work speaks to empowerment and the Black female experience. "I love these prints by artist Kanesha Sneed; Kanesha spent years as a motion graphics designer and art director and now creates ceramics and illustrations for her brand, Tactile Matter. Her paintings and prints of women are a bright, cheerful addition for home or office."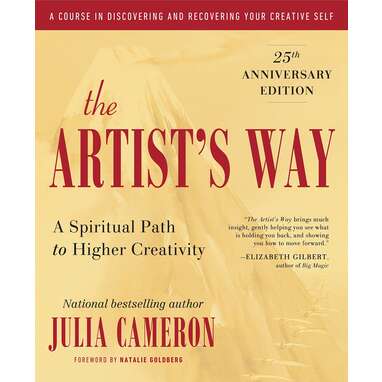 Bookshop.org
Why it's a great gift: "Since its first publication, The Artist's Way by Julia Cameron, has inspired millions of readers to take steps towards a more fulfilling and creative life," says Gill. "The book includes tools, prompts, and practices to help you unleash your own creativity, including establishing a daily writing practice and The Artist Date, a dedicated block of time to nurture your inner artist. I loved this book so much that I even joined an Artist's Way community group when I lived in LA. A game-changer if you're looking to cultivate a regular writing practice or just want to feel more creative and inspired in your day-to-day life. "
Daisy Barringer is a Thrillist contributor.