11 Fun & Thoughtful Gifts to Impress the Gemini in Your Life
Need to buy a birthday present for your Gemini friend? These thoughtful, creative, and sometimes humorous gifts are sure to be a big hit.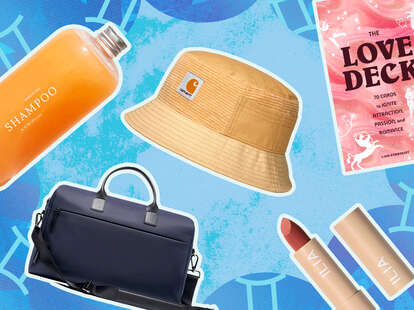 Design by Maitane Romagosa for Thrillist
We independently source all of the awesome products and experiences that we feature on Thrillist. If you buy or book from the links on our site, we may receive an affiliate commission — which in turn supports our work.
Perhaps the most meme-able of all the astrological signs, quintessential Geminis (May 21 to June 21) are quite the character. Famously two-faced, flirty, and ever-prepared with the latest gossip, your Gemini friend thrives at parties (they make for excellent +1s); but on the flip side, you'll often find that they're equally restless, anxious, and deeply contemplative under the surface. Which is to say, stakes are high when it comes to birthday planning. Your Gemini will sparkle in any room—but if their annual celebration feels subpar, know that high drama may be brewing quietly behind the facade, sure to surface unexpectedly.
So how, exactly, do you track down the perfect gift for the Gemini in your life? "Believe it or not, this mutable sign can be super easygoing," says Lisa Stardust, celebrity astrologer and author of The Love Deck. "So when it comes to gifting, a Gemini can be quite easy to shop for. Often, they're less concerned with the materialism of the present and more invested in the thoughtfulness of the act itself."
While frequently bubbly and vivacious, Geminis are also deeply practical. So Stardust says you should bypass the $3,000 candlesticks and opt instead for an experience or, say, an Uber gift card. You'll want to give them something they'll actually use—and in doing so, you're proving just how well you know them.
On that note, Stardust says gag gifts are a great option, too. "Geminis love a good laugh, and they're always willing to have a chuckle at their own expense," she says. "If you don't want to get them a whoopee cushion, consider a funny mug with an inside joke slogan, or even a clever card. They'll be touched by the gesture, certainly—and grateful for the laughter."
With that in mind, we've tapped Stardust to help us put together a guide of sometimes humorous, always colorful, and ever-sentimental products guaranteed to please the Gemini in your life on their birthday.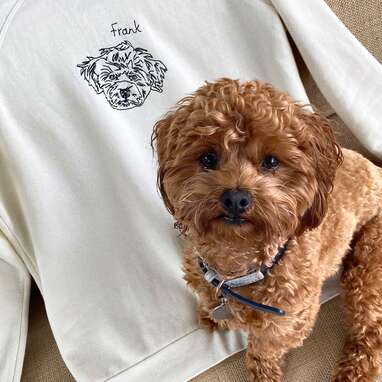 Staud
Yes, you read that correctly: Custom. Pet. Portrait. For the my-dog-is-my-whole-personality Gemini, opt for one of Staud's numerous fashion-forward pullover sweatshirts with a custom embroidered portrait of their furry friend.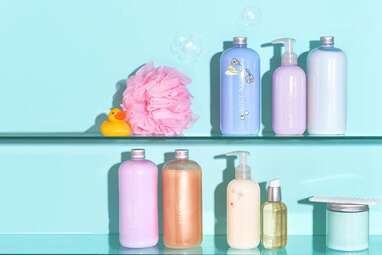 Function Of
You'll be hard pressed to find a gift as a) personal and b) practical as this set of customized hair products from trending beauty brand, Function Of. Designed for everyday use, the shampoos, conditioners, and masks will guarantee your Gemini weeks' worth of good hair days (even on bad days).
Sweet Reads Box
Everyone likes to read—or to say that they read, even if that's not exactly the case. But whether or not your Gemini is a major bibliofile, they will be delighted to know that you think of them as such. This monthly delivery gift box service features plenty of reading material, but will also arrive with all kinds of accouterments that make literature more fun. Think gourmet snacks, face masks, artisanal beverages—the whole nine yards.
July
Gemini season just so happens to correspond with the beginning of summer break—and while "summer break" may not exist in the literal sense for most adults, there's still a case to be made for a summer break of the heart. Or, like, vacation. So urge your Gemini towards some much needed R&R outside of the house with this handy (and handsome) weekender bag from Aussie brand, July.
Westbourne
For the kitchen savvy Gemini, this avocado oil set from West~Bourne chef Camilla Marcus is an easy choice. Complete with both a refined and unrefined version of the oil, it's truly the perfect countertop accessory for cooking and baking of all kinds—and it'll elevate any salad dressing to the nth degree. And if your Gemini is anything but kitchen savvy, fear not: This oil set is undoubtedly handsome enough to operate as decor.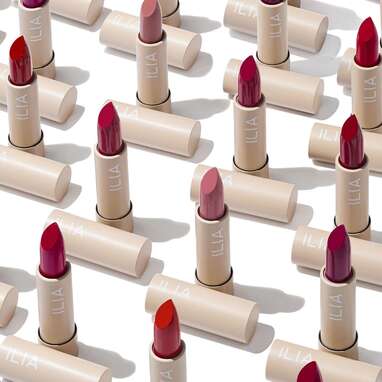 ILIA
It can be tough to select beauty products for other people, but this ultra moisturizing and nourishing lip-balm-meets-lipstick line from ILIA makes that whole project a lot less chaotic. Not only does the brand have a whole variety of neutral-to-maximalist colors, ranging from "this is obviously my natural lip color" to "Met Gala," but the products are also made to hydrate and plump. Chapstick, but make it fashion.
Carhartt
For a sign marked by duplicity and contradiction, it's hard to imagine an accessory more perfect than a bucket hat made of corduroy. Is it meant for fall? For summer? Why would a pseudo fishing hat consist of corduroy? We don't make the rules. We're just here to enjoy the charming duality of it all.
USOW
Astrology aside, abortion rights matter. Make this gift a two-for-one: If you donate in a friend's name as a gift, you're BOTH entitled to the earnest pleasure of having given resources to a cause that really, truly, extremely matters. Use the United State of Women (USOW) Abortion Access page to pick between national donation opportunities and local initiatives and select the organization that speaks to you and your giftee.
Amazon
It's likely that your Gemini already owns a classic deck of tarot cards—but what about a love deck? Courtesy of Stardust herself, this specially curated deck includes 70 cards featuring short spells, meditations, and rituals designed to attract more love, passion, attraction, and clarity into your life. Your adventurous Gemini will certainly be game to give it a shot.
Wine.com
Speaking of shots, offer your Gemini a spirit that's as complex and nuanced (albeit DELIGHTFUL) as they are. Crafted in small batches in Brooklyn with fresh ingredients like citrus and juniper, this gin is the perfect accompaniment to Hot (er, Cold?) Martini Summer.
Studio Null
Au contraire, for your non-drinking pals, there's no better wine alternative out there than Studio Null—both in flavor and in aesthetic. These bottles feel just as ceremonious to pop or uncork as the real stuff but without, well, the real stuff.
Eliza Dumais is a Thrillist contributor.