Creative Birthday Gifts to Impress the Taurus in Your Circle
Astrologist Meghan Rose offers up a selection of gift-worthy items that your Taurus friends will actually like.
Design by Chineme Elobuike for Thrillist
Design by Chineme Elobuike for Thrillist
We independently source all of the awesome products and experiences that we feature on Thrillist. If you buy or book from the links on our site, we may receive an affiliate commission — which in turn supports our work.
It goes without saying that the Taurus in your life recycles and composts. They love a good natural wine, a local farmer's market, a sulfate-free shampoo. They've got high-brow taste, but they're grounded, too—salt of the earth, but make it Maldon. "Taurus is a sensual Earth sign," says certified astrologer and spiritual guide, Meghan Rose, "and Tauruses are also ruled by the planet Venus—so they tend to have an affinity for the finer things in life: the best food, wine, personal care products, and decor items."
When it comes to gifting, that's not exactly a low bar to reach for. Fortunately, though, "finer things" need not mean "expensive." Instead, think locally produced, small-batch, organic, made with care (all the buzz phrases you might see on the back of an artisanal bottle of kombucha). "Your Taurus is thoughtful and particular—so even if your gift doesn't have a high price tag, make sure you select something that's unique to them" says Rose. "Which restaurant has been on their bucket list forever? What makes them nostalgic? What textures and fabrics are they drawn to? Take notes, and take action accordingly."
Now, we don't know your Taurus, but we do know a thing or two about online shopping. So, in the hopes of helping you—and your wallet—survive Taurus season, we've put together a list of all the finest, ultra-customizable, planet-friendly offerings on the World Wide Web. Ahead, shop everything from orange wines and custom journals to boutique olive oils and handmade mugs.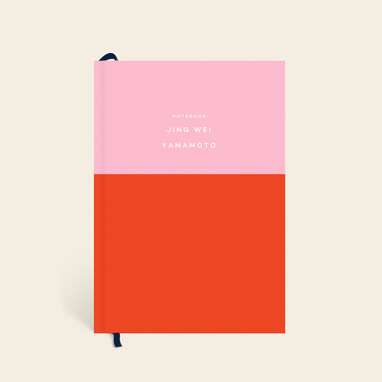 Papier
There's simply no such thing as owning too many notebooks—but if you'd like to gift your Taurus pal one they'll actually use, go the full customization route. With Papier, you can choose between hard and soft cover journals; lined, dotted or blank pages; and a number of different color schemes. Plus, you can have your giftee's name (or initials, or, well, anything else you want) embossed on the cover.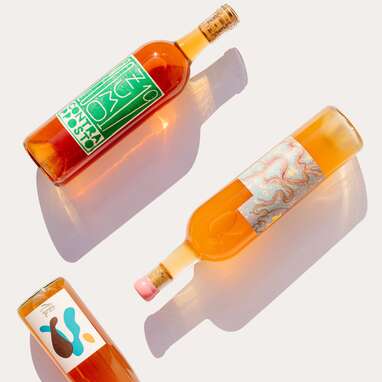 MYSA Natural Wine
You've probably heard your Taurus friend say something deeply insufferable to a waiter like, "Can you recommend a jammy chilled red? Something natural? Notes of flint?" Well, just this once, indulge the habit and sign 'em up for a wine club that'll deliver all the best in funky, sediment-filled, orange wines in monthly installments.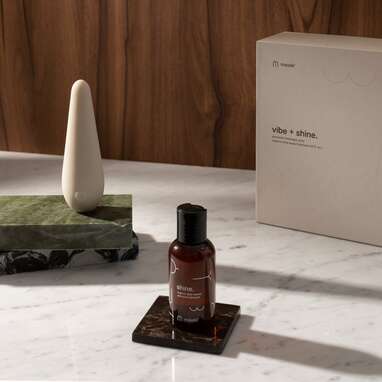 Maude
We maintain that a vibrator is simply never a bad gift. Ever. But for a sensual Taurus in particular, a spicy new device is an easy go-to. Plus, this sustainably crafted, latex-free vibe from independent sex brand, Maude, comes with a rich, fan-favorite organic lubricant.
Brightland
Even if your Taurus isn't a bonafide chef, this set of handy essentials from olive oil purveyor Brightland will still go a long way. For one, it makes for excellent counter decor. For two, everyone has some occasion for a boutique olive oil. And for three, this stuff is delicious.
Urban Outfitters
For the more *nostalgic* Taurus, throw it back to the '90s with this ultra user friendly 35mm Holga film camera. Bonus points if you toss in a few rolls of film and a personalized strap.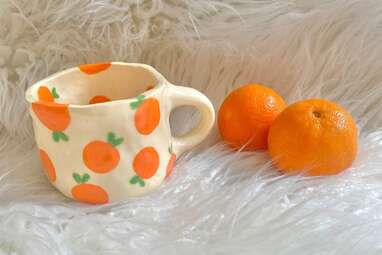 Etsy
The handmade-ceramic combo alone makes this twee-ass mug a spectacular gift for any Taurus. But beyond the SEO terms, each is made to order, so every version is one-of-a-kind—which will certainly elevate your giftee's 12-step morning matcha routine.
Sephora
Speaking of "finer things," this stuff is basically the Champagne of the bath and beauty aisle. The multi-vitamin skin cleanser—available in a number of different essential oil blends—feels like luxury, manifest (but without the Champagne price tag).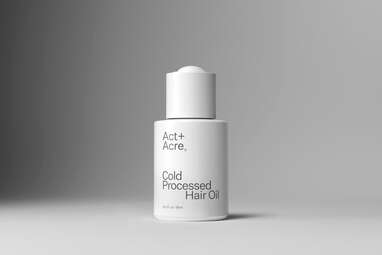 Act+Acre
If your Taurus is big on hair maintenance, look no further than this plant-based moisturizing oil designed to revive parched or heat damaged hair of any kind. Yes, the stuff guarantees silky smooth locks—but it's also vegan and color safe. Think: capital S-Spa treatment, but from home.
Ryan Haddon
This is exactly the sort of vibe-centric candle your Taurus will love. Made with Palo Santo, wild rose, and jasmine, it's an olfactory salad of soothing, grounding scents—and it'll burn for a whopping 40 hours, so there's no need to be coy about usage.
Eliza Dumais is a former staff writer at Thrillist. She now works as a lifestyle editor at Refinery29.