Great Gifts Under $100 for Anyone on Your List
Thoughtful upgrades (and unexpected luxuries) even the trickiest giftees will appreciate.
Design by Maitane Romagosa for Thrillist
We independently source all of the awesome products and experiences that we feature on Thrillist. If you buy or book from the links on our site, we may receive an affiliate commission — which in turn supports our work.
Every year around the holidays, there are bound to be some people on your list who deserve a gift—and a nice gift at that—but who are just impossible to shop for. Maybe they already have everything, or they have super particular taste, or they don't seem to like anything. We've all been on both sides of an awkward exchange of unwanted gifts, so let us help you make this holiday season different with a selection of gifts sure to satisfy pretty much anyone on your list.
In order to ensure that your gift doesn't end up in the regifting pile, we advise choosing a gift that your recipient needs, but they probably wouldn't buy for themself. Don't try to wildly guess what scent of candle they might like or what size shoe they wear; instead, get them something they're certain to use and appreciate all the time. Choose something that will upgrade their everyday life with a bit of unexpected luxury—something like a super nice umbrella, a vintage-looking doormat, or an intricate glass teapot. Check out our list below for options guaranteed to please.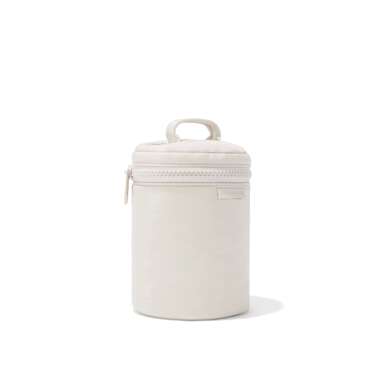 Dagne Dover
Why it's a great gift: Skincare lovers and frequent flyers alike will appreciate the Mila Toiletry Pouch, the perfect organizational solution to a jumbled mess of products. Upright, easy to clean, and equipped with a plethora of compartments and pockets, this bag is a lifesaver at home and on-the-go. Founded in 2013 by three women, Dagne Dover sells bags that anticipate your needs before you do, which is why the Mila Pouch ensures that every object has its proper place.
Anna Anne
Why it's a great gift: Finding the perfect gift is hard. The perfect gift somehow balances specificity (so that the receiver feels special) and reliability (so that the receiver is pretty much guaranteed to like it), which can be a very difficult line to walk. Let us direct you towards these cool, classic hoodies from Anna Anne, a Black-owned brand specializing in chic leisure wear. Handmade to order and offering customizable color-ways and a relaxed silhouette, these unique hoodies are sure to impress pretty much anyone. And if you're shopping for a dedicated lounger, consider pairing the hoodie with matching sweatpants.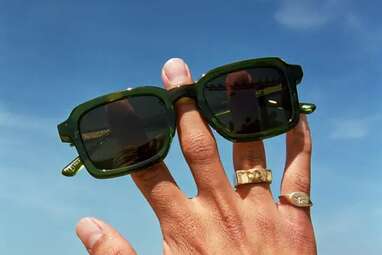 Parade
Why it's a great gift: Sunglasses—an essential even in wintertime. If your giftee likes to channel a vintage aesthetic, help them out with these frames designed and tested by the Los Angeles–based brand Crap Eyewear. With polarized lenses and seriously cool vibes, the Heavy Tropix frames are Crap's ode to standard issue GI frames from the seventies.
Muji
Why it's a great gift: Diffusers are a perfect gift for anyone who likes to make their room feel like a spa, because unlike candles, you avoid the age-old problem of having to guess your recipient's favorite scent. Treat someone in your life to a bit of olfactory luxury with this diffuser from Muji, which disperses a fragrant mist and emits an adjustable soft glow. Your giftee can simply add their favorite essential oil, set the timer, and enjoy.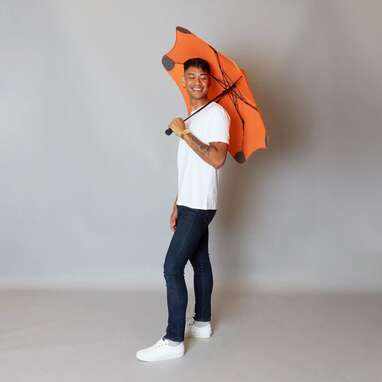 Blunt Umbrellas
Why it's a great gift: Most umbrellas are purchased hastily during a sudden downpour, so even the person who has everything probably doesn't have a really nice umbrella. The Blunt Metro umbrella might be on the expensive side, but it's the last one your giftee will ever need. Especially suited for urbanites, this compact umbrella opens with the push of a button, is lightweight and wind-tested, and neatly collapsible for travel. The patented shape is available in over a dozen colors, so all you have to do is choose your recipient's favorite and you're good to go.
Goods for the Study
Why it's a great gift: Aspiring authors and casual note-takers alike will appreciate this sturdy Japanese traveler's notebook. With a thick leather cover and refillable page inserts, this thoughtful gift ages beautifully and lasts a lifetime. Choose the size and color that suits your giftee's preferences, and even customize from among lined, blank, or even weekly or monthly planner pages—then give your giftee some quiet time so they can write the next great American novel.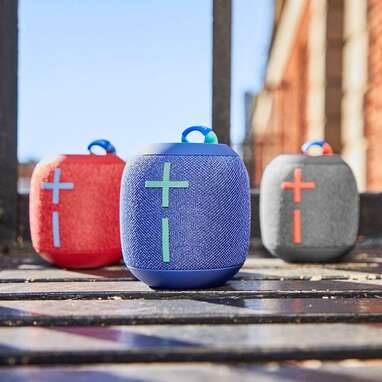 Amazon
Why it's a great gift: A bluetooth speaker is the type of gift that's thoughtful enough ("I know you love music!") while also being reliably unspecific enough for someone you don't know very well (say, your brother-in-law you only see once a year). Regardless, the Wonderboom speaker is a great gift, widely considered one of the finest compact speakers on the market. Boasting clear vocals, impressive bass, water resistance, thirteen-hour battery, and extreme durability, it's a great pick for outdoor activities (whether that's a pool party or mountain biking excursion).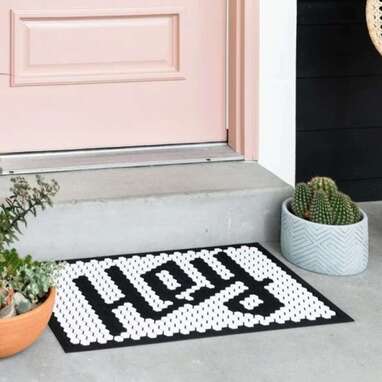 The Grommet
Why it's a great gift: Charming, timeless, and infinitely customizable, this Letterfolk mat is the perfect gift for the pickiest person on your list. Let your giftee arrange (and rearrange) the rubber hexagon tiles exactly to their liking, whether that's an abstract design or cheeky phrase. What's more, this functional gift belongs anywhere—kitchen, bathroom, or just outside the front door.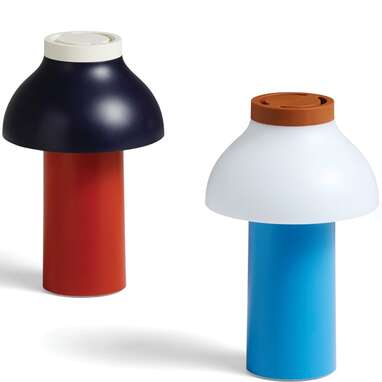 Design Within Reach
Why it's a great gift: Anyone who loves the clean minimalism of Scandinavian interior design knows that Hay is the brand of the moment, offering everyday objects that seamlessly integrate beauty and functionality. For example, this freestanding portable lamp—its rechargeable battery, compact size, and adjustable dimmer make it a seamless addition to any space. Whether your giftee likes a moody glow for drinks on the patio or a reading light on their nightstand, they'll love the chic versatility of this lamp.
The Qi
Why it's a great gift: Born from a collaboration with flower tea brand The Qi and homeware designer Sophie Lou Jacobsen, this teapot makes for a beautiful and functional gift. It's perfect for someone with a dedicated tea-time ritual—or anyone else who treasures artful objects in their home. The wavy handle and ball feet make this teapot the centerpiece on any table.
Caroline Curran is a Thrillist contributor.