Great Gifts Under $50 for Everyone on Your List
There's nothing boring about these budget-friendly picks, which include everything from deluxe cocktail kits to customizable portraits.
Design by Maitane Romagosa for Thrillist
We independently source all of the awesome products and experiences that we feature on Thrillist. If you buy or book from the links on our site, we may receive an affiliate commission — which in turn supports our work.
As much as you may want to go all-out on gifts for everyone on your list, there is good reason to put a cap on what you're spending per person. The holidays and your spirit of generosity aren't a great reason to go into debt. Luckily, there are plenty of great gift options under $50 that are sure to delight just about anyone you're shopping for.
To help you out, we've pulled together a selection of sub-$50 items to consider this year, from deluxe cocktail kits and next-level cookies, to customizable art and kitchen essentials.
LeVain Bakery
Why it's a great gift: For sweet treat fans who are either obsessed with cookies from NYC's famed Levain Bakery or have never had the pleasure of indulging in one of its monstrous cookies, this special gift pack is a no-brainer. Each one contains eight (truly massive) freshly-baked-in-small-batch cookies in Levain's signature original flavors: Chocolate Chip Walnut, Dark Chocolate Chocolate Chip, Dark Chocolate Peanut Butter Chip, and Oatmeal Raisin.
Fly By Jing
Why it's a great gift: Launched in 2018, Fly by Jing and its exceptionally spicy and delicious Sichuan Chili Crisp exploded in popularity during the pandemic. The sauce packs the sort of flavorful and mouth numbing punch fans of Sichuan cuisine will obsess over, and it's the perfect gift for anyone who loves spicy food. Plus, this pack includes two other equally delicious offerings from Fly by Jing: its sweet, tangy, and spicy Zhong Sauce, and its Mala Spice Mix—a "potent" blend of 11 herbs and spices meticulously crafted in Chengdu.
Food 52
Why it's a great gift: For your most lactose tolerant friends, this handy cheese storage container will ensure they're preserving their favorites like a pro. This reusable vessel is meant to let hard cheeses breathe and eliminate excess moisture as they age (something they can't do when wrapped in plastic). Its top and base are designed to wick away moisture, and it features a snug seal to ensure other flavors in the fridge don't affect its taste. Plus, you can use a ballpoint pen to label whatever's in there at a given time, and wipe it clean to relabel when needed.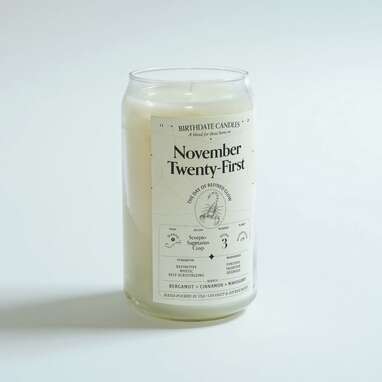 Birthdate Co.
Why it's a great gift: Everyone appreciates a little special attention on their birthday, and what better way to show someone you care ahead of their next one than with a candle customized to the day they were born? Birthdate Co. developed 365 different candles using a combination of astrology, tarot, and numerology so that each one offers a distinct and special fragrance for a person who was born on that day, and is designed to "enliven [their] spirit" and "unlock the secrets of [their] personality." Whether it's possible for a candle to actually do either of those things is up for debate, but the fact remains that this makes a great fit regardless.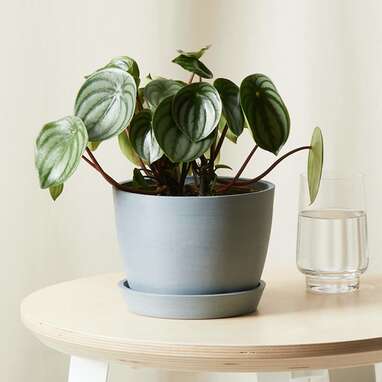 Bloomscape
Why it's a great gift: While not everyone has been blessed with a green thumb (we're not pointing any fingers), giving someone a gorgeous plant remains a very thoughtful gesture, especially if that person has just moved into a new place, just started a new job, or has generally been working on self growth. Better yet, an easy-to-care-for plant like this Peperomia Watermelon plant ensures they won't need to fuss too much to keep it thriving. You can even customize it by choosing a pot in one of their favorite colors.
Haus
Why it's a great fit: For discerning cocktail sippers who appreciate a low ABV option and are always on the hunt for something new to add to their home bar, consider this kit from Haus. The brand has built a loyal following since launching a few years ago, offering a delicious variety of low-ABV aperitif spirits made from natural fruits, herbs, and botanicals in uniquely flavorful blends like Lemon Lavender, Grapefruit Jalapeno, and Spiced Cherry. This kit includes a lovely box filled with four 200ml bottles in whatever variety you choose, and each bottle contains enough to make two to three drinks.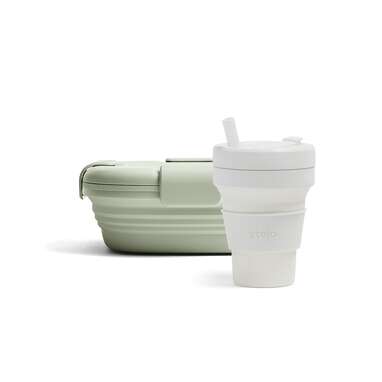 Stojo
Why it's a great gift: For the meal prep masters and otherwise single user plastic-averse people on your list, this duo from the popular sustainability-focused brand Stojo is a thoughtful upgrade to their daily routine. It includes a stylish silicone cup and container, each of which comes with its own airtight and leakproof lid. And even better, like most of Stojo's products, each of them collapses down accordion-style, making them convenient and easy to stow away when not in use.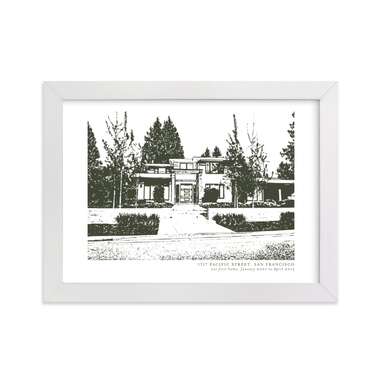 Minted
Why it's a great gift: Whether you're looking for the perfect gift for a new homeowner, or someone who's nostalgic for a special building or house, consider gifting a custom home portrait from Minted. Simply upload a photo and Minted will create a drawing (you'll get to approve a proof before it goes to print). You also get to choose the size, color theme, and frame type (if you opt to have it framed).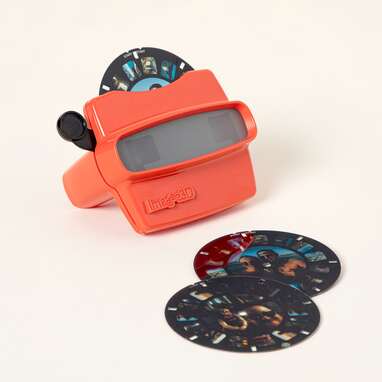 Uncommon Goods
Why it's a great gift: If you're looking for a fun and retro way to deliver a personalized photo album, consider one of these customizable 3D viewfinders. With each one, you get a redemption code to upload whatever photos you want turned into a made-to-order reel (you can also purchase additional reels for $15 a pop), which your giftee can then pop in to enjoy a trip down memory lane.