Design by Grace Han for Thrillist
Design by Grace Han for Thrillist
We independently source all of the awesome products and experiences that we feature on Thrillist. If you buy or book from the links on our site, we may receive an affiliate commission — which in turn supports our work.
Stress and anxiety symptoms are no joke. Back when things were "normal" (remember those days?), you could easily walk into a massage spot or spend a day at the spa. But with pandemic-related protocols, many of us have opted to stay away from such places. Still, we all deserve bodywork treatments that actually work. And whether your muscle pain is caused by work, exercise, or general burnout, there are many tools and gadgets that can provide you with similar treatments and results that you'd typically seek out from a professional.
To help you find the right ones, we consulted licensed massage therapist and senior vice president of Culture & Industry Relations at Massage Heights, CG Funk, who recommended the best manual and electric massage tools to help you get a great at-home massage with lasting results. But before we get into it, Funk advises following instructions from the manufacturer and consulting with your doctor for your specific concerns before using. "Any type of self-care massager needs to be used cautiously," she says. "[Always] stay away from the bony areas of the body and apply the massager to places that have more muscle mass."
With those precautions in mind, the right massager can increase blood circulation and help you lower stress. "Having personal home-care practices of calming and easing physical pain can also have lasting benefits on emotional symptoms and disorders," says Funk. Keep reading to find out more about which ones to use to suit your individual needs.
Amazon
What it's best for: Applying direct pressure on muscle trigger points.
Why it's useful: "The Thera Cane serves as an at-home version of what massage therapists, physical therapists, doctors, and even health care professionals regularly use," says Funk. As its name suggests, this tool is shaped like a cane with prongs to treat different areas. It's great to get to those painful knots located in hard-to-reach areas on your own. Plus, it comes with a manual complete with how-to illustrations.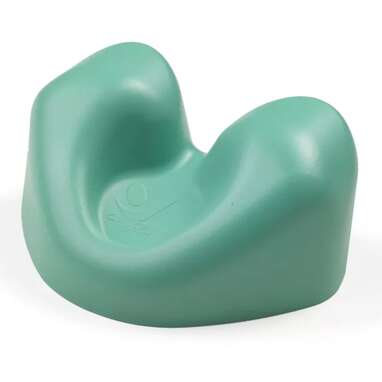 Health Products For You
What it's best for: Treating neck and head pain.
Why it's useful: "[The CranioCradle] gives comfortable, concentrated pressure for fast relief from pain and discomfort," says Funk. Made from soft foam, this tool mimics the therapeutic hands under the body, encouraging your joints to decompress and cramped tense muscles to gently release. "It relieves painful trigger points and symptoms related to head and neck pain, headaches, and more." Plus, it's small enough to take with you while traveling.
Amazon
What it's best for: Relieving muscle tension anywhere.
Why it's useful: This small tool made of natural wood can do wonders. "It can be used as a direct trigger point tool or positioned under the body in various areas to relieve muscle tension by applying pressure with its end," says Funk." It's also used in the forearms, wrists, hands and fingers to release muscle knots or tight areas of muscles." Also, its size makes it perfect to take it with you wherever you go.
Powerful electric massagers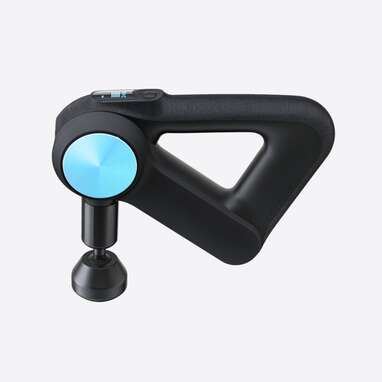 Therabody
What it's best for: Percussive therapy.
Why it's useful: "The Theragun is great for addressing large muscles and muscle groups efficiently through a percussive movement, relieving sore muscles," says Funk. This device boasts an ergonomic multi-grip, customizable speed range (which you can personalize to your needs using the Theragun app—up to 2,400 percussions per minute), and four different attachments to treat different concerns and body areas.
Homedics
What it's best for: Relieving muscle tension.
Why it's useful: With this cushion, you can just sit down and relax while it does all the work, just like in the spa. "[I like that it] uses rotating movements to release muscle tension while maintaining a relaxing position," says Funk. "The heat warms up the muscles and also aids in releasing tension." It boasts a hand held controller that allows you to choose which area you want the nodes to target (upper, lower, or full back), while vibrations loosen your muscles and the heat helps to soothe them.
Homedics
What it's best for: Treating neck and shoulder soreness
Why it's useful: "This one serves as a great option for budget-conscious consumers and can be used sitting or lying down," Funk says. Similar to the Shiatsu Massage Cushion, the neck and shoulder massager uses heat to loosen your muscles and offers three professional-quality massage options (high intensity, low pressure, and pulsing), with rotating nodes that move inward and outward for ultimate relaxation.