How to Buy the Perfect Microwave for Every Kitchen (and Budget)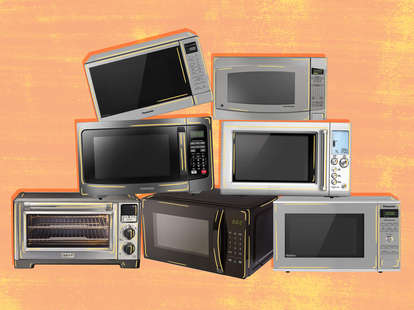 Danna Windsor
Danna Windsor
We independently source all of the awesome products and experiences that we feature on Thrillist. If you buy or book from the links on our site, we may receive an affiliate commission — which in turn supports our work.
Until you've actually had to purchase a new microwave, it's easy to see them as all pretty much the same. Toss in some leftovers, press a couple buttons, and a few minutes later you're reliving the deliciousness of last night's lasagna.
Of course, they're hardly all the same. You have countless qualities to consider before you take one home. How big do you need? What's your budget? What brands makes the best? Are you looking for something traditional that uses electromagnetic radiation or one of those fancy convection setups? And, wait, what's all this noise you keep hearing about wattage?
Not to worry, we're here to help. We've pulled together a selection of our favorite countertop setups to suit every cooking and reheating need and budget, so you can get back to all the popcorn popping and Bagel Bites-warming your stomach desires.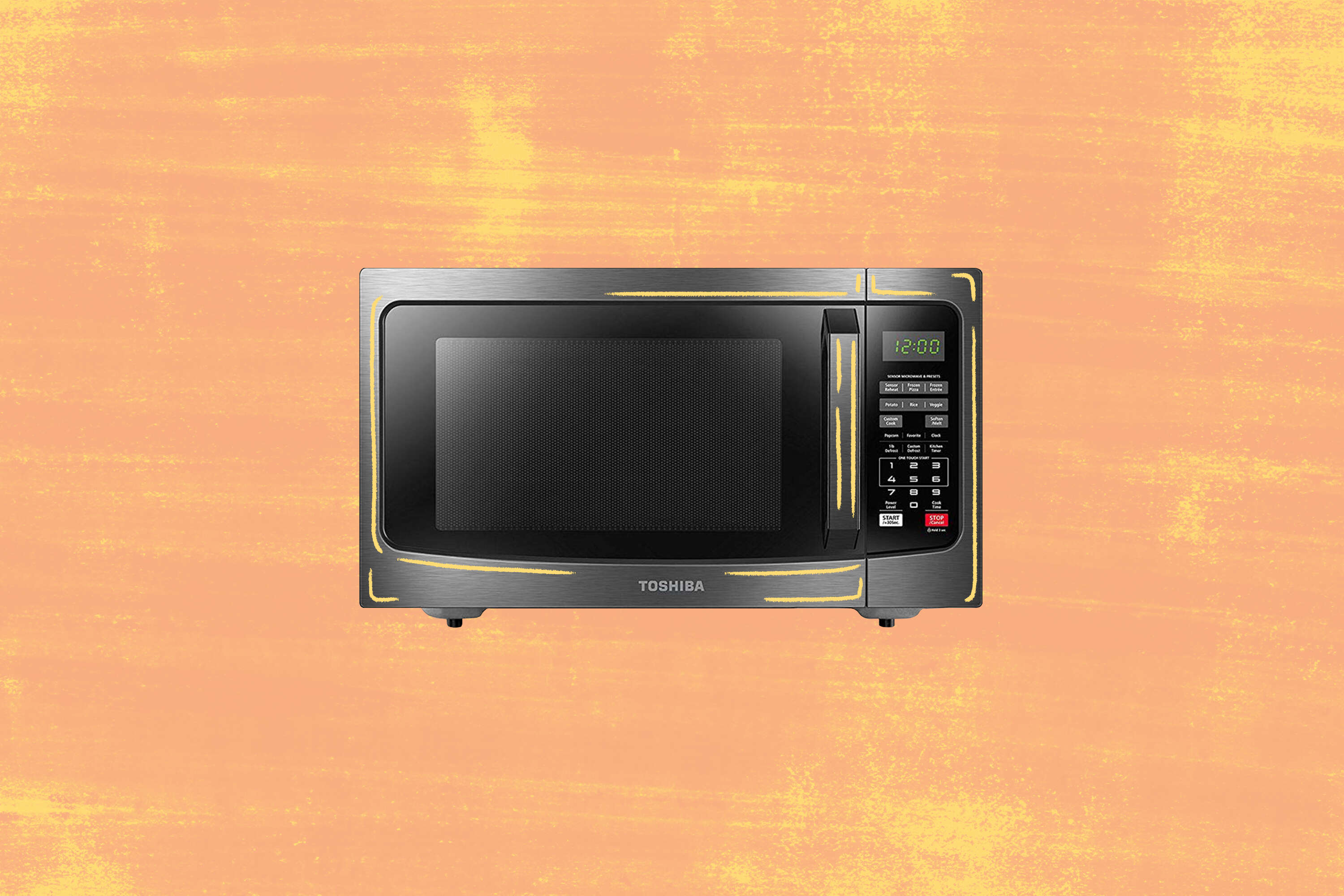 If you want the gold standard under $150
Toshiba EM131A5C-BS
Price: $111
A good microwave doesn't have to put you in a financial coma. This Toshiba model features 1.2 cubic feet of capacity, which puts in the mid-size category, but packs a solid punch with 1,100 watts (generally, a high wattage means it cooks things quicker and more evenly). It's also equipped with an intuitive "sensor cooking" function whereby the microwave measures the humidity inside to decide when something is done cooking. If you're looking for a more "custom" experience, it also features 10 precise power settings to help you prep your food the way you like it.
For the studio apartment-dweller
Panasonic NN-SD372S
Price: $141
Maybe you're an eager freshman who doesn't want to leave their room every night to make popcorn while you binge Netflix -- err, study for midterms. Or maybe you're a seasoned pro now looking to renovate your basement into its final form. Maybe you're just a city-dweller in a cozy studio apartment and you don't see the point of wasting precious space on a massive microwave.
Whatever the case may be, this nifty little rig fits the bill. It features just under one cubic feet of space, which means it fits almost anywhere, but it's also rated for 950 watts, which so it puts out nearly the same amount of cooking power as most standard mid-sized microwaves. It also has several convenient "auto" settings for things like popcorn, defrosting, automatic reheating, etc., and sports a rotary dial that allows users to input specific cook times if they don't want to cook minute-by-minute.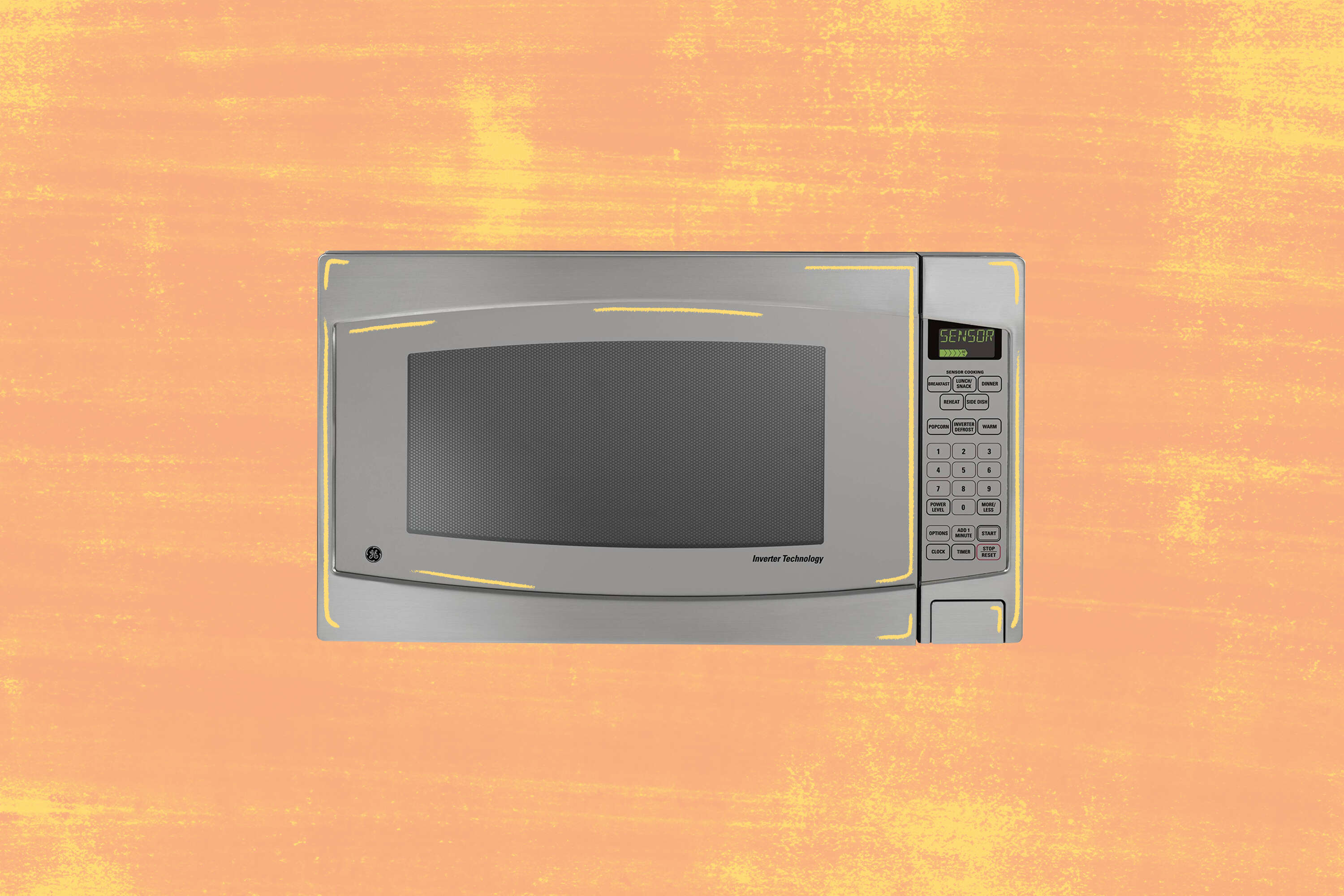 When bigger is better (and necessary)
GE Profile Countertop Microwave
Price: $269
If you have the space and need something that can cook an entire family meal quickly, a bigger setup like this GE model should be on your radar. At 2.2 cubic feet, it's massive (the turntable alone is a whopping 16 inches), and rocking 1,200 watts, it can handle everything from fully cooking your frozen casserole to re-heating half-filled cups of coffee in no time.
It also features an entirely stainless steel exterior, which is durable, attractive, and designed to blend in with any modern kitchen. Plus, it's equipped with several automatic functions including a defrosting setting and a "warming oven" mode to help keep food you've already cooked warm while you wait to serve it.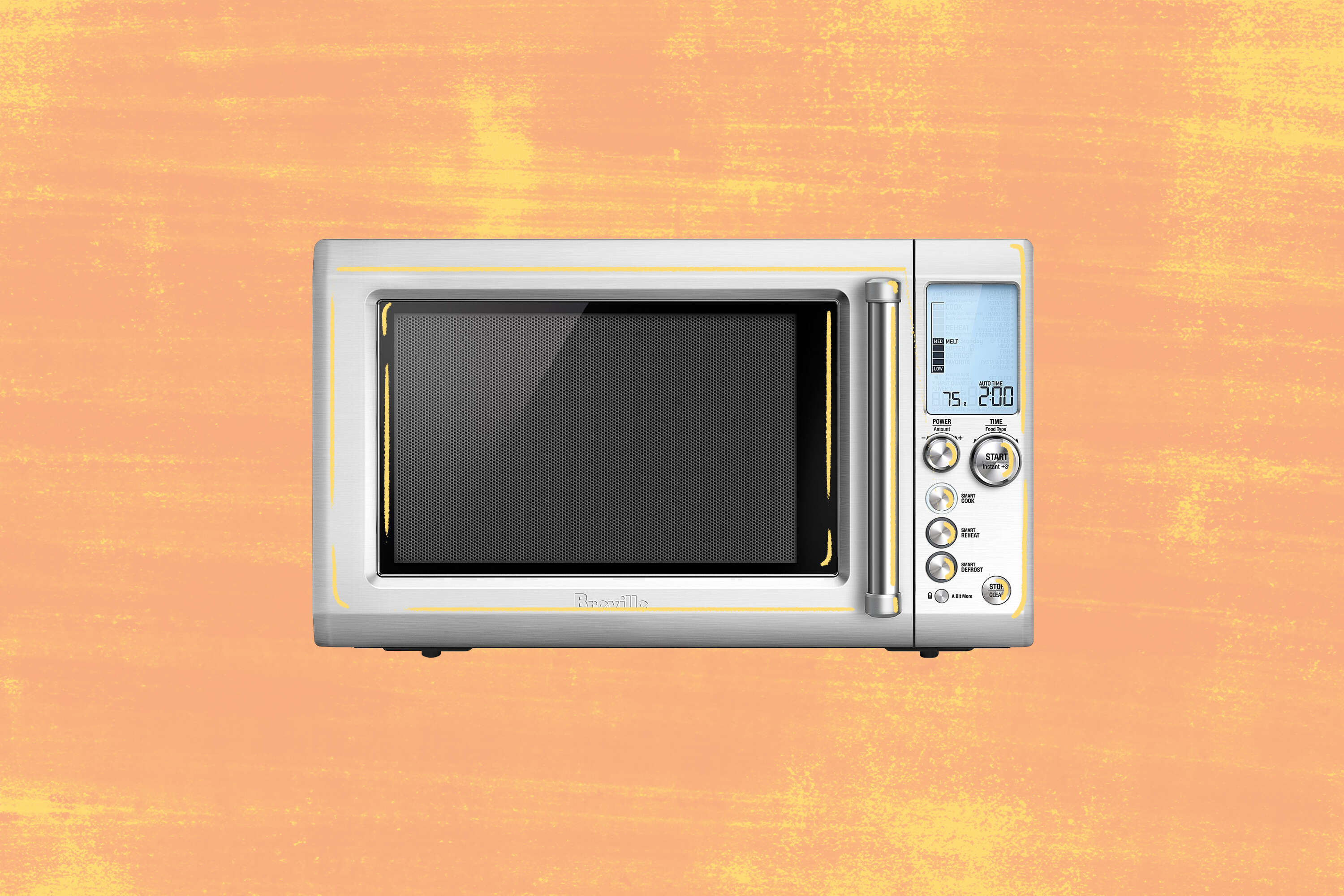 If you need something foolproof
Breville Quick Touch Intuitive Microwave With Smart Settings
Price: $246
You're not a chef. You don't care about saucepans or a "delicate roux." You just want to toss something in your microwave, press a button, and come back later to a perfectly cooked meal. We feel you.
For the not-so-culinary-inclined who want a microwave that takes care of all the heavy lifting, Breville's Quick Touch intuitive touchscreen-equipped microwave should be at the top of your list. The mid-sized setup clocks in at 1.2 cubic feet and boasts 1,100 watts, sporting a clean, modern design that will spruce up any kitchen. Most importantly, though, it's genuinely idiot-proof. It comes with several toggles and quick-start buttons for things like "Smart Defrost," "Reheat," and even one for a bit more time that literally says, "A Bit More." It also includes other shortcut settings for everything from melting chocolate, to softening butter, popping popcorn, and more.
If you're on a super tight budget
AmazonBasics Microwave
Price: $60
If you need a simple and sturdy microwave but can't spend much, this AmazonBasics option has you covered. Priced at a wallet-friendly sixty bucks with .7 cubic feet of cooking space and 700 watts, it won't let you down. It comes with a suite of standard features like 10 power settings and a kitchen timer, but it also has one particularly unique advantage: It's Alexa-enabled.
Out of popcorn and want to reorder more? Tell the microwave and it'll hook it up. Want to cook a shoe for fives minutes on high? Alexa can make it happen. Need to order a new microwave because you broke your last one by randomly melting a shoe in it? Boom! You can!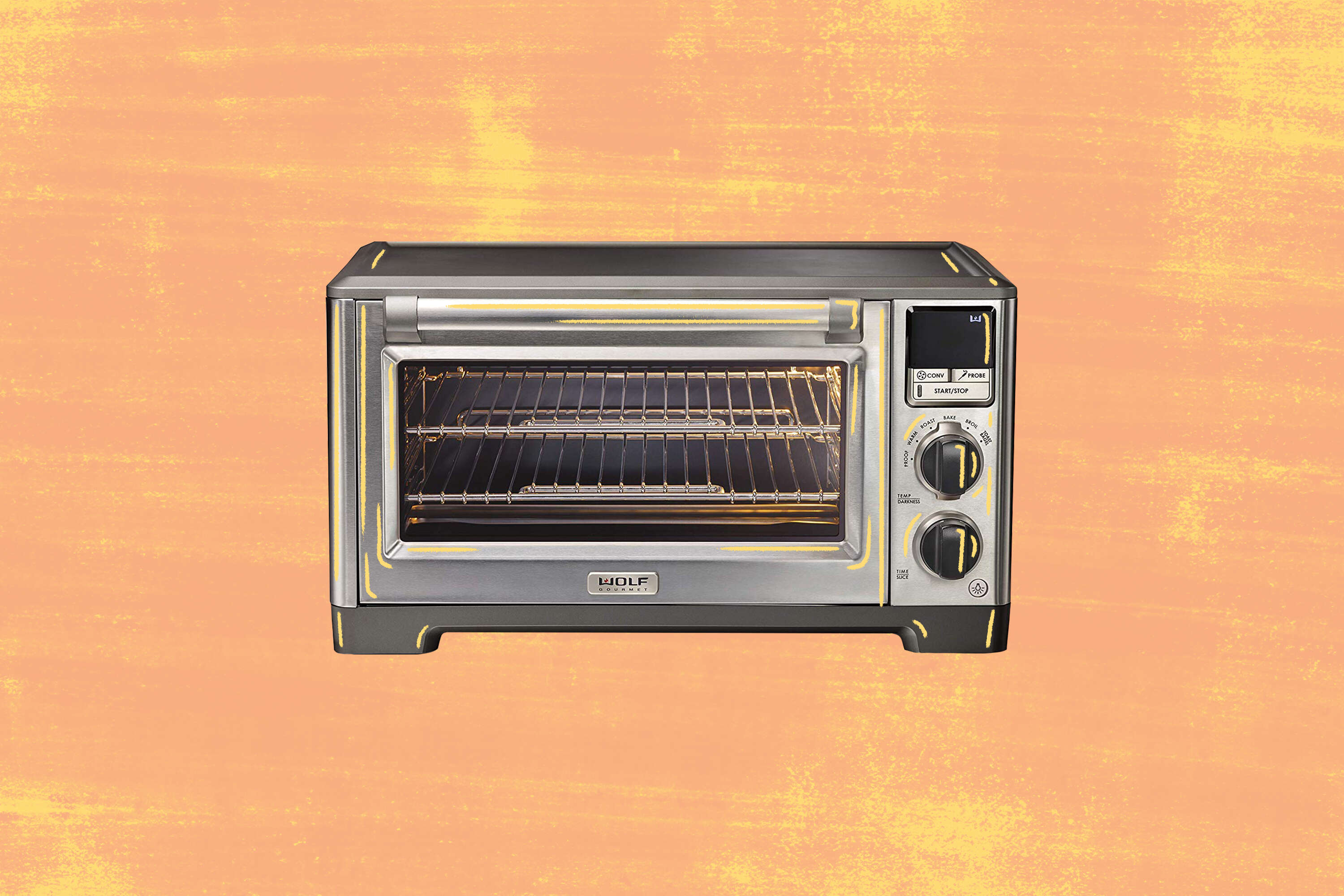 When radiation isn't an option
Wolf Gourmet WGCO 160S Elite Countertop Convection Oven
Price: $680
Though they may be the most common variety, not all microwaves employ electromagnetic radiation to heat things up. So, whether you're worried about the safety of cooking your food that way (even though it's perfectly safe) or just prefer the taste of conventional oven cooking, you might be in the market for a convection microwave oven.
Countertop convection ovens are roughly the same size as standard microwaves and serve the same purpose, but they don't use radiation to do it. They're essentially mini ovens. That also means they're pretty pricey, but if you're in the market for such a thing, you probably already knew that.
That said, yes, this Wolf Gourmet oven is 680 bucks. However, it can handle anything you throw at it with aplomb. It can broil, bake, grill, roast, warm, and toast on its two oven racks. It also features things like a built-in temperature probe to help you know exactly when your food is properly cooked, an internal light to check on progress without opening it the oven door, and advanced convection and circulation technology to ensure even (and fast), consistent heating.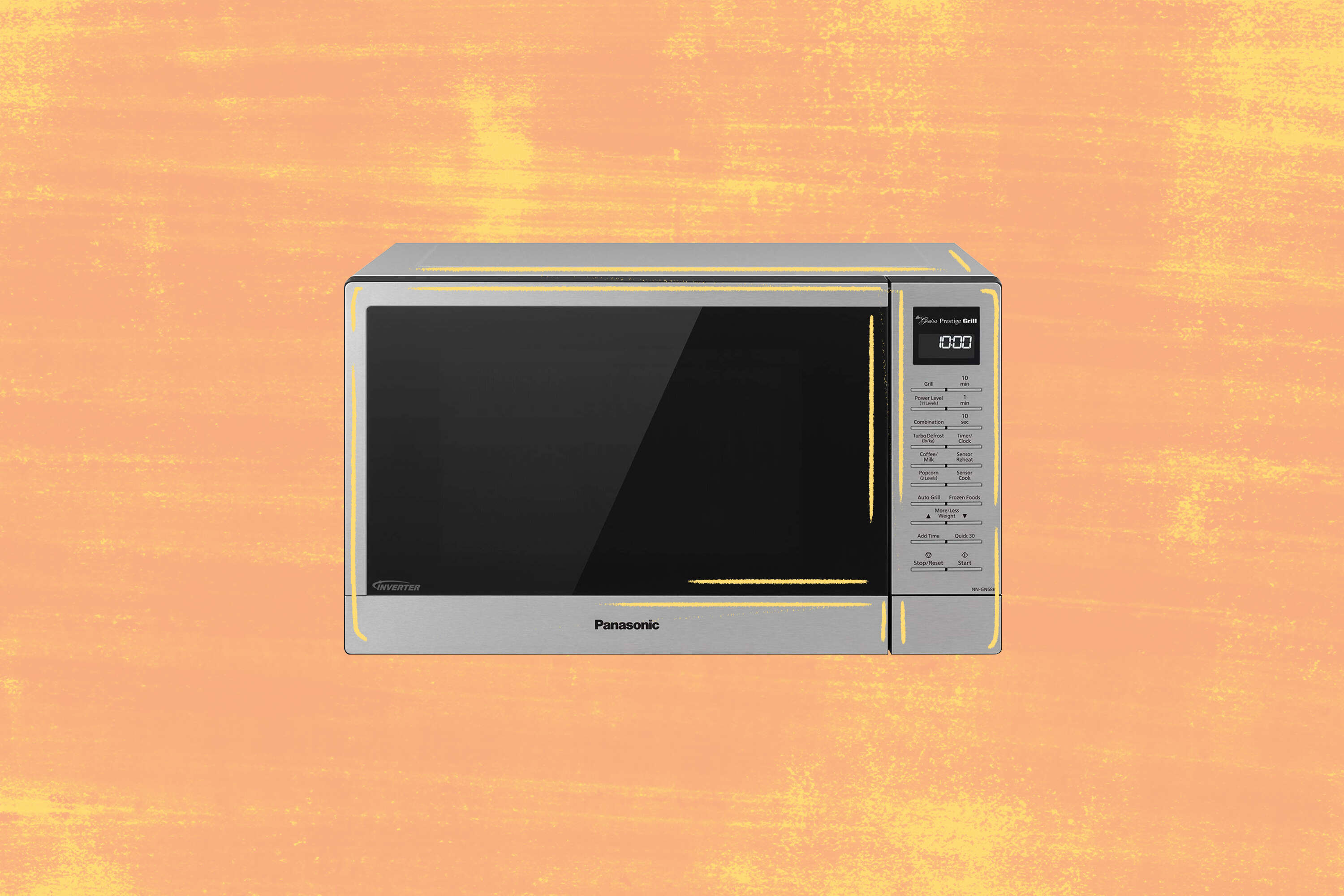 If you're looking for oven-caliber crispiness
Panasonic NN-GN68KS Countertop Microwave Oven
Price: $300
The biggest issue most people have with microwaves is that they simply don't compete with the flavors and taste you can get by cooking with a conventional oven. Still, microwaves are wildly convenient when you don't have the time or energy to whip up a proper oven/stove top meal.
The beauty of this Panasonic setup is that it combines the convenience of a traditional microwave with some nifty features that deliver oven-like results. With 1.1 cubic feet of space and 1,000 watts, it's capable of cooking or reheating whatever you need (and boasts auto-settings and bells and whistles you'd expect in a higher-end model). Where this thing really shines, though, is with its infrared broiler, which can deliver grill-like results in minutes. It can turn out perfectly browned (and crispy) chicken, casseroles, pies, flatbreads, or whatever it is you want to throw inside.
Want to know more about our favorite products and services, and get great deals on cool stuff? Sign up for the weekly Thrillist DealMail.